Every cruise line has their haters and fans. Carnival, for instance, is often referred to as the "Walmart" of the seas by those who prefer to sail on lines like Royal Caribbean or Norwegian. 
While not a brand-new cruise line MSC Cruises has started to gain a following in North America, as they have begun to deploy some of their newest ships to sail from Florida and New York. 
Even if you are not interested in sailing to Bermuda or the Caribbean, MSC Cruises can take you pretty much anywhere around the world! Have you ever thought about cruising to Saudi Arabia? What about South Africa? There is truly the perfect MSC itinerary for everyone. 
Image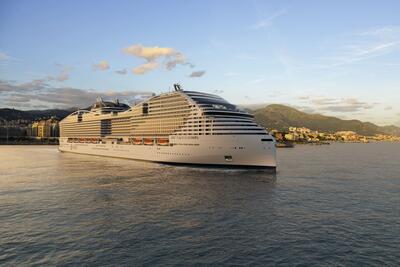 Plus, with the launch of their World Class, they operate one of the largest cruise ships in the world, only behind Royal Caribbean's Oasis and Icon Class of ships. 
We asked some loyal MSC fans in the Facebook group MSC Cruises Voyagers Club to post some jaw-dropping photos that they have taken while onboard an MSC ship. 
If you are someone who has not heard a lot about the line yet or just want inspiration for your next cruise, here are 15 photos that show why booking an MSC cruise is worth it. 
MSC Virtuosa docked in Norway
Image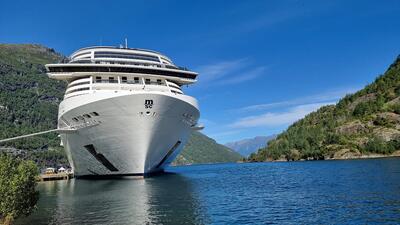 Claire Jones provided this picture of MSC Virtuosa in Hellesylt, Norway from August 2022. During her trip, she was able to see the Northern Lights!
Seafood extravaganza 
Image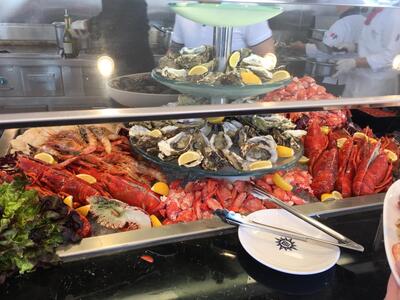 Unfortunately, MSC Yacht Club's seafood buffet was postponed and has yet to be brought back into service. This picture, however, taken by Sharon Lupia Mcgovern while onboard MSC Seascape has us anxiously awaiting its return! 
Promenade onboard MSC Meraviglia 
Image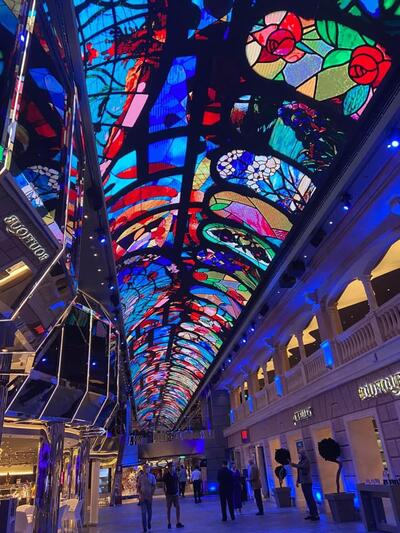 If you find yourself on MSC Meraviglia, make sure that you take the time to scroll through the ship's promenade. 
The ceiling is constructed of an LED screen that is over 200 feet long. In fact, when the ship was launched in 2017, this was the longest LED gallery at sea! This photograph, taken by Diane M. Flores, shows one of the impressive displays. 
MSC Seaview in Cannes, France
Image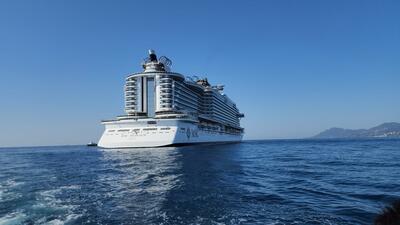 Tendering is not often veteran cruisers' favorite way to disembark in port. Sometimes, however, you get some pretty amazing shots of the ship that make the hassle worth it! 
Alberto D'Angelo took this picture of MSC Seaview while he was on a tender boat into Cannes, a city on the coast of France that is a little over 440 miles from Paris. 
MSC Virtuosa's pool deck 
Image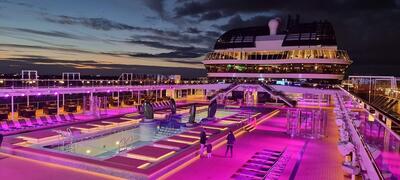 On one evening of his cruise, Matthew Round took the time to head up to the pool deck to take this beautiful shot of the top deck lit up in pink hues. 
While the pool deck is a hub of activity during the day, do not forget to check out what it looks like at night when it's lit up and calm.  
Beautiful birthday cake onboard MSC Seascape
Image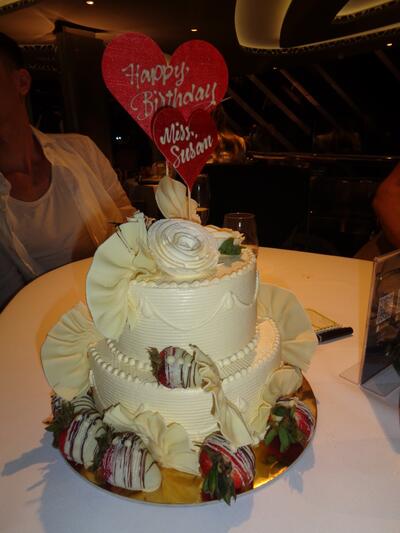 "This was the birthday cake that was made for me on MSC Seascape," wrote Susan Lindsay Phillips. 
"I have known the Chef for years. Once you make a friend on MSC, you have them for life."
This is such a great reminder that crew members really do strive to go above and beyond to make sure that each and every guest has a memorable vacation and cannot wait to return!
Kusadasi, Turkey
Image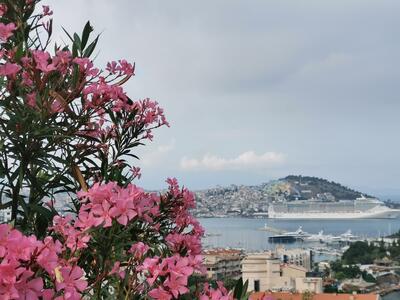 Ann Iannarelli snapped this picture of MSC Splendida while in Kusadasi, a port located on the coast of Europe that serves as a gateway to Ephesus, an ancient city that was once the trade center of the world and a religious center for the spread of Christianity. 
The suite life
Image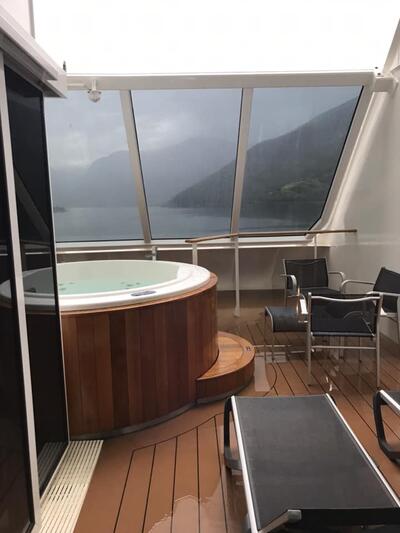 Have you ever stayed in a suite on a cruise ship? This picture photographed by Michael Voight is sure to make those in standard cabins a little bit jealous. During his Norway cruise onboard MSC Grandiosa in August 2022, he had the opportunity to stay in the Duplex Suite 12003. 
Can you imagine what sailing through the Norwegian Fjords while soaking in a personal hot tub is like? Sounds pretty amazing!
Read more: 10 reasons to spend extra for a suite on a cruise
Sailing through Norwegian Fjords
Image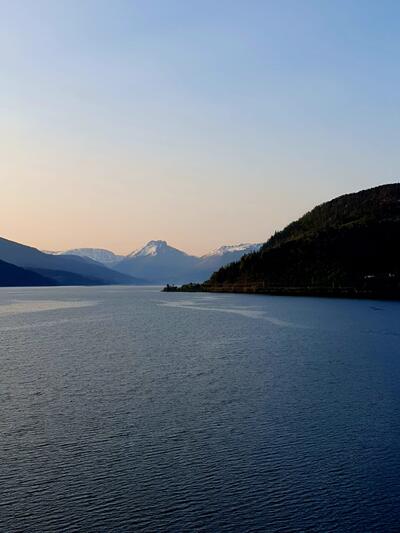 Speaking of Norway, there's nothing quite like a sunset at sea, especially when you are sailing through towering fjords. 
Linda Day shared this beautiful picture of the scenery while onboard MSC Virtuosa. 
Sky Lounge onboard MSC Meraviglia
Image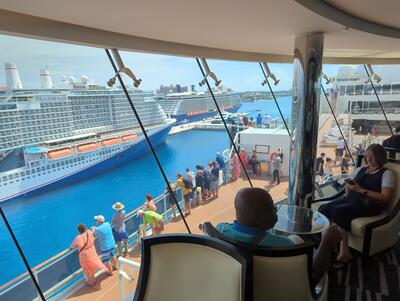 A Seth Miller shared this photo while in MSC Meraviglia's Sky Lounge. On this particular day, the ship was docked in Nassau, which is one of the busiest cruise ports in the world!
In February 2023, they set their one-day record, welcoming over 28,000 passengers in a single day. Oftentimes, many cruisers stay onboard in Nassau, making the ship more crowded than usual on a port day. Yet, from the Sky Lounge, the top deck of the ship looks peaceful. 
MSC World Europa at night
Image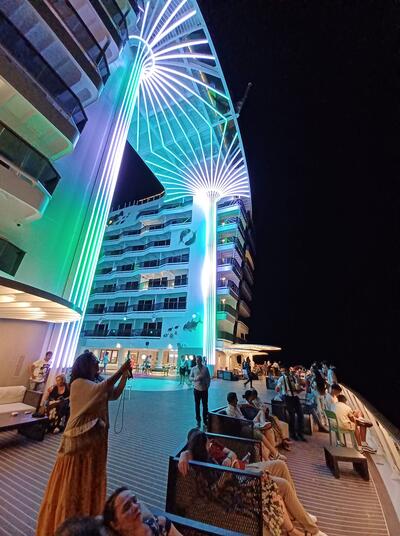 MSC World Europa is one of the biggest cruise ships in the world, only behind Royal Caribbean's Oasis and Icon Classes. This picture shared by Stephen Roberts showcases this 205,700 gross registered ton ship lit up at night. 
This photo was taken from the Lanai, an outdoor space at the end of the ship's World Promenade. It's essentially a large verandah with shade that allows you to take in the fresh air and views of the ports or ocean.
Read more: I paid $740 for an inside cabin on the MSC World Europa: take a look inside my tiny windowless room
Lighthouse show at MSC Ocean Cay Marine Reserve
Image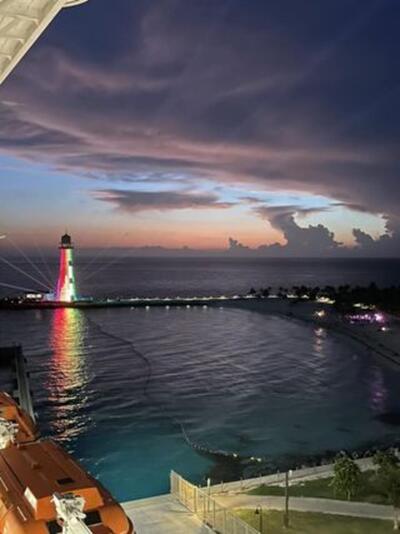 While cruising to MSC Ocean Cay Marine Reserve, Tricia Hewitt Chadwick took a picture of the lighthouse show from her stateroom's balcony. 
Unlike other mainstream cruise lines that have their own private islands in The Bahamas, MSC Cruises tends to offer sailings that have extended, and sometimes even overnight, stays, meaning you can take advantage of everything this world-class private retreat has to offer!
Sunsets at sea
Image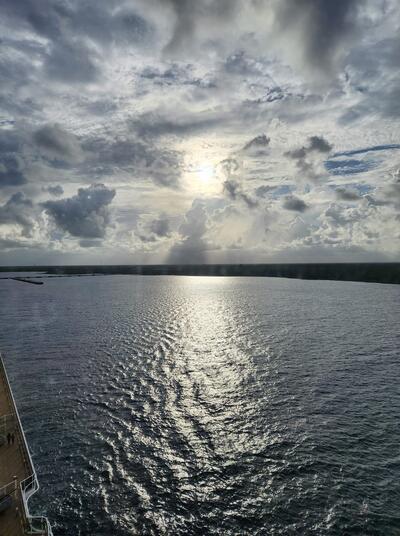 Glad Gratton Douse shared this picture of the sunset while MSC Seaside pulled away from Costa Maya, Mexico on August 24, 2023. 
Read more: Best things to do in Costa Maya, Mexico cruise port
Infinity Bridge on MSC Seaside Class ships
Image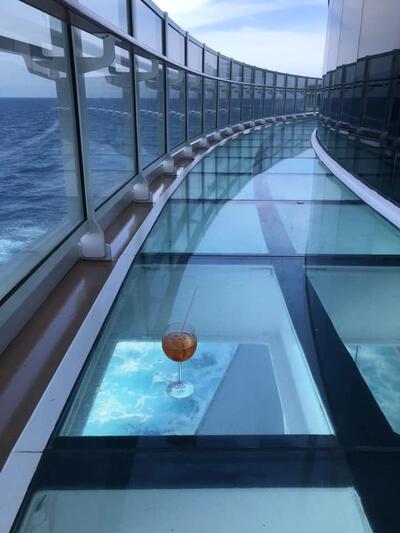 Available exclusively on MSC's Seaside Class of ships, the Infinity Bridge is an outdoor glass bridge that juts over the side of the ship. As you walk along it, you can look below you at the ocean! It's a great place to enjoy a beverage, and Lana Lana, who shared the image, thinks the same thing! 
Read more: 13 things I loved and hated onboard MSC Seashore
The pool deck onboard MSC Meraviglia 
Image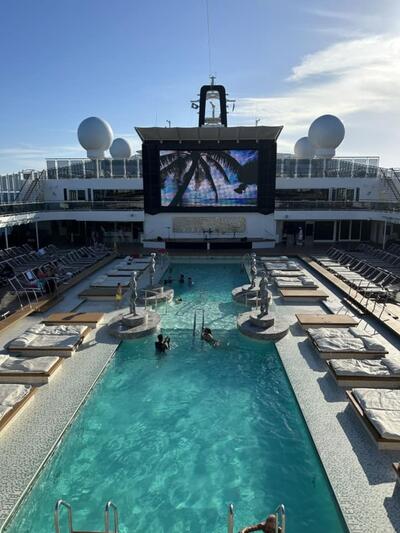 The pool deck, often referred to as the lido deck, is a favorite place onboard many cruise ships for a lot of passengers. There is nothing quite like kicking back with a cocktail in hand while listening to live music, watching a movie, or simply watching the ocean pass by. 
Tricia Hewitt Chadwick shared this picture of the Horizon Pool onboard MSC Meraviglia that features plush day beds and plenty of seating for everyone to get their pool fix before (or after) heading out to explore what else the ship or port of call has to offer.