No matter where you go, you'll have to adhere to some kind of rules, whether they're explicit or implied. There are some things that you shouldn't do on your upcoming cruise, as they could result in the early termination of your vacation!
Cruise lines take the safety of all passengers and crew very seriously, which is why they have a code of conduct that lays out how guests should conduct themselves.
Are you worried about doing something that could get you in trouble? The good news is that most passengers never encounter a situation in which they find themselves speaking to security. That being said, there are consequences to actions. You do not want to be left at a port of call, having to figure out how to get home while everyone else onboard continues their vacation.
Early in 2023, a man was caught fishing off of his balcony onboard a Carnival cruise while the ship was docked in Nassau. Due to the man's actions, he has now been banned from sailing on another Carnival cruise ever again. 
Here are some things that can get you instantly kicked off a cruise ship.
What's a guest conduct policy?
Image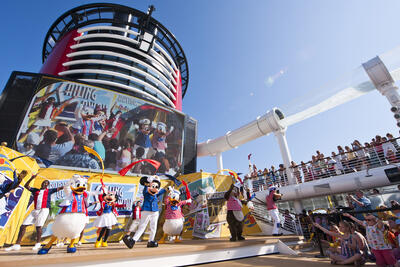 Every cruise line you sail with, no matter if it's Carnival, Royal Caribbean, Norwegian, or Princess, has a guest conduct policy. When you book your cruise, you agree to abide by this code of contract. This does not just include onboard behavior, either. If you end up in a situation where you have to cancel your cruise, it outlines what kind of refunds you're eligible for, if any. 
In terms of behavior, the contract states what you can and cannot do onboard. Plus, it discusses the potential consequences if you're caught breaking the rules.
Ultimately, the ship's Captain and security team will determine if your violation is severe enough to be removed from the sailing; however, it is always a possibility. Note that if you're kicked off of the ship, you are not entitled to any refund or compensation. In fact, it will be your responsibility to figure out how to get home.  
Image

When you book a cruise on their website, you'll have the opportunity to read the cruise contract before placing your deposit. On Carnival's website, for instance, if you scroll to the very bottom of the page, you'll see a hyperlink that reads "click here for complete terms and conditions." This document, specifically section 9, outlines their rules and conditions in regard to solicitation, smoking, drinking, illegal activity, disruptive behavior, and more. 
It's a good idea to read through the contract to understand everything that you are agreeing to, as it is more than just rules of how you should behave yourself!
Read more: 18 Surprising Things You Agree to in Your Cruise Contract
How can you get kicked off of a cruise ship?
Now that you know what a guest conduct policy is, what are some ways that you can get kicked off of your cruise? Remember, if you're caught violating any of these rules, that does not mean you will actually be removed from the ship. The ship's Captain and security team will determine if your actions were severe enough to result in termination of your vacation. 
Smoking 
Image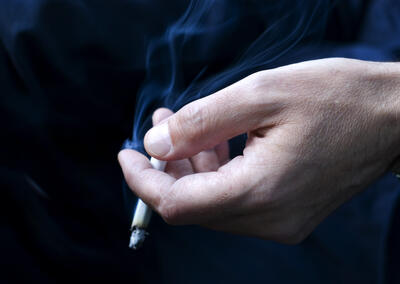 No, smoking in and of itself won't get you taken off of the ship. If, however, you do not smoke in designated areas, you'll not only find your onboard account charged a cleaning fee, but you might be forced to disembark if you continue to smoke in areas where it is prohibited. 
Per Carnival's cruise ticket contract, "Guest acknowledges that smoking is only permitted in designated areas. Guest agrees to refrain from smoking in non-designated areas and agrees that Carnival has the right to assess up to a $500 charge, per violation, and to disembark the Guest for failure to observe."
Read more: Cruise Ship Smoking: Is Smoking Allowed on Cruises?
Bringing drugs and weapons onboard
Image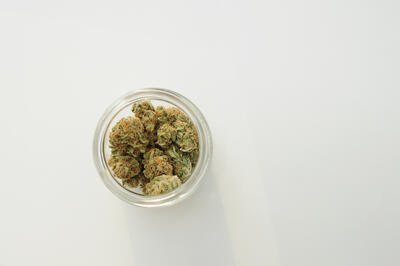 You should not try to bring any drugs with you on your cruise, either. Even though marijuana has been legalized in some states, CBD oil, cannabis, and any other form of the drug are banned on cruise lines. It does not matter if you have a prescription to use it for medicinal purposes. 
Royal Caribbean's guest conduct policy states that "no illegal drugs or other illegal substances are allowed onboard nor may they be utilized during a Royal Caribbean Group vacation....Jurisdictions throughout the voyage may have strict laws that address and severely punish drug possession. Guests found in violation of such laws are subject to arrest and prosecution in the relevant jurisdiction...and may be prevented from boarding or re-boarding the ship."
Similarly, weapons are prohibited items, too. While the actual definition of "weapon" does vary (i.e., Disney Cruise Line does not allow any knives, while Princess Cruises' website states that "small locking pocket-knife with blade lengths less than 6.35 cm (2 ½ inches) and widths ½ inch or less are allowed," you should leave your guns, larger knives, etc. at home. 
According to Royal Caribbean, "Guests who fail to declare the presence of a firearm or other weapon may be denied boarding or removed from the ship."
Read more: 20 things cruise lines really do not want you to bring on ships
Engaging in reckless and dangerous behavior
Image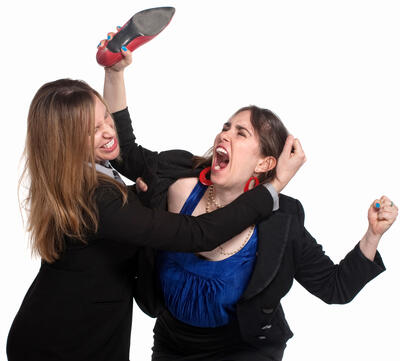 As stated previously, cruise lines take the safety of all guests and crew seriously. Fighting with other guests, entering restricted areas, or damaging cruise ship property all violate safety rules that could get you removed from the vessel. 
In 2019, for instance, a man jumped off of his cruise ship balcony while the ship was docked in Nassau. As a result, he -- and everyone in his group -- were banned from Royal Caribbean for life. Not only was this decision foolish, but it was also incredibly dangerous, as he could have been seriously harmed. 
This, of course, is an extreme example; the majority of cruise ship passengers won't even think about taking a leap of faith from their balcony or other railings. 
Image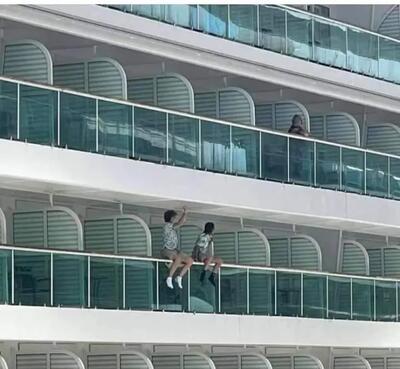 Per Norwegian Cruise Line's guest ticket contract, "If in our reasonable opinion or in the reasonable opinion of the ship's Master, any Guest behaves in such a way as to cause or be likely to cause danger, upset or distress to any third party (such as other guests) or damage to property,...or fails to follow the lawful instructions of the ship's officers and crew at all times, we are entitled, without prior notice, to terminate the holiday of the Guest(s) concerned."
"In this situation, the Guest(s) concerned will be required to leave the ship or, if applicable other accommodation or service. We will have no further responsibility toward such Guest(s) including any return travel arrangements. No refunds will be made and we will not pay any expenses or costs incurred as a result of the termination."
While vague, it is because that cruise lines are unable to anticipate each and every instance in which passengers will put themselves and others at risk. Some possible examples of behavior that could get you kicked off the ship include starting a fight or assaulting either other guests or crew. You may even be confined to the cruise ship jail. 
Disregarding cruise line health policies
Image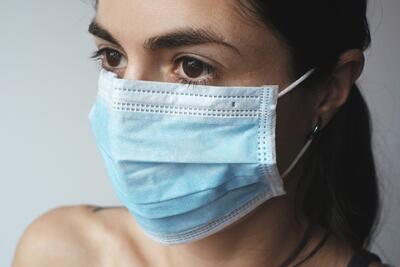 Thankfully, the days of sailing with Covid-19 restrictions and policies are behind us. That being said, the cruise contract for many lines still discusses onboard rules and policies to help mitigate the potential spread. 
Carnival's cruise ticket says that they have the right to confine guests to their staterooms or force a passenger to disembark to help slow the spread of Covid-19. Other cruise lines have similar verbiage in their contracts, too. 
Norwegian's states they by agreeing to the contract, they have to right to implement the "confinement of Guests to cabins, quarantine or emergency disembarkation of Guests if, in our sole discretion, such steps are necessary to prevent or slow the spread of COVID-19"
While there is little risk of this actually occurring, it is important that you be truthful on any cruise line health questionnaires prior to boarding! If you begin to feel ill while onboard, make sure that you call down to the medical center for further instruction. 
Smuggling alcohol to minors
Image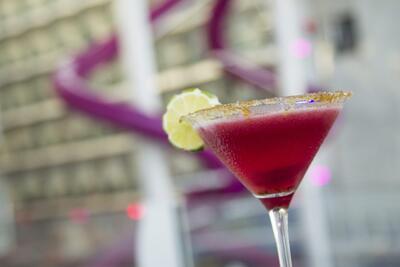 Like on land, providing alcohol drinks to minors is against cruise line's rules, whether you have a drink package or not. While the likelihood of you getting removed from the ship for getting caught is slim (but never zero), you may end up getting your drink package revoked. You will not receive a refund, either. 
Per Carnival's contract, "Any Guest twenty-one or older who attempts to or purchases alcohol for any Guest under twenty-one will also be deemed in violation of this policy. Guest agrees that Carnival has the right to disembark any Guest who violates this policy and as well as any adults traveling with minors who violate this policy or any other shipboard regulation."
If you are traveling with a minor (the age does vary by region and cruise line), they might be able to drink on land! For instance, the legal drinking age in The Bahamas is 18. Even if you set sail with Royal Caribbean from Miami, where the legal age onboard is 21, they'll still be able to try a fun cocktail or two while lounging on the beautiful beaches in Nassau!
What happens if you're caught breaking a rule?
Image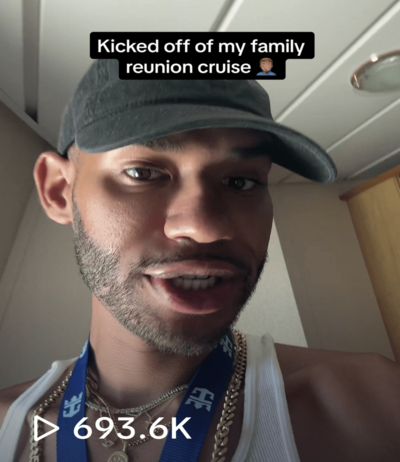 If you are caught, the best case scenario is that you will get a warning from the ship's security team. In some instances, however, you are immediately kicked off of the vessel. 
A TikTok posted by user @infamousxdrew documents his experience getting kicked off of Mariner of the Seas while the ship was docked in Jamaica. This meant that he was responsible for getting back to the United States with no financial help from the cruise line. 
"Unfortunately," he says, "they saw my medical marijuana...and all the senior security advisors or whatever they're called...have [come] to the conclusion that I must disembark."
Image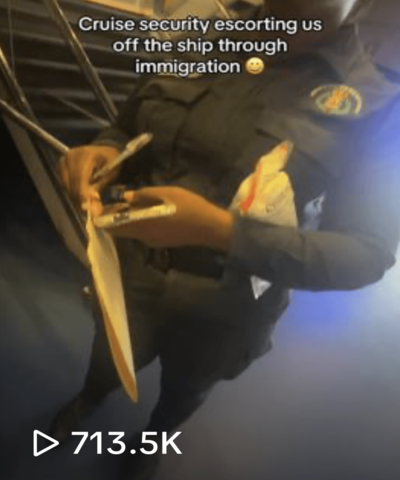 He was asked to leave on Day 4 of the 6-night cruise that was visiting Labadee, Haiti; Falmouth, Jamaica; and Perfect Day at CocoCay. 
"Definitely didn't want any of this to happen," he continues on, "but you know what? It's okay, we're going to make the best of it." His mom, as well as best friend, left the ship with him, and they ended up staying at the Holiday Inn in Montego Bay. 
When the time came to get off of the ship, he was escorted through customs and immigration by a security officer, meaning that they were unable to explore Falmouth's port.