The best time to book a cruise is once you have decided the perfect cruise line, ship, and itinerary. You should never book anything until you have done all of the necessary research. 
Just because, for instance, you found a great deal on a Carnival cruise does not mean that it is the right fit for you. Maybe it is on an older ship with fewer amenities, or perhaps it visits ports of call that do not interest you. 
Once you have found the best cruise for you and your family, you might be wondering whether the price will drop if you want a few days, weeks, or months. 
Image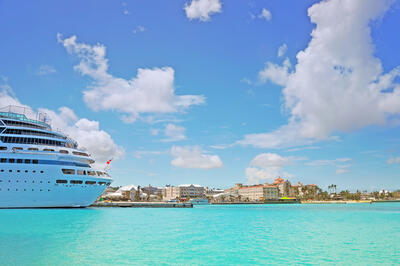 Cruise pricing is dynamic, meaning that it fluctuates based on the itinerary, time of year, ship's age, and how soon it is scheduled to depart. In other words, the same itinerary on the same ship might be cheaper in November than it is in June. 
While there is no "best day" to book a cruise, you should be aware of cruise line promotions that will help you understand whether you are getting a good deal or not. 
What is the best day to book a cruise?
Image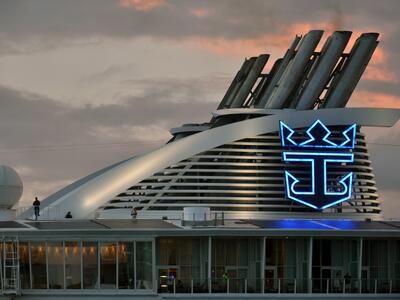 In general, there is no one day of the week that is better than any other for booking your cruise. The best rates you will tend to find are when cruise lines first release their new itineraries. As staterooms fill up, the prices increase, too, as there is less availability.  
Every so often, though, cruise lines will run promotions to incentivize people to book. This could be anything from 30% off your cruise fare to receiving onboard credit to spend as you'd like on cruise add-ons. 
Sometimes, the best time to book is as soon as the sale has started, as the availability for each promotional cabin category is the greatest. Other times, however, cruise lines have been known to further reduce the cost of the cruise halfway through the promotion if the sale is not going as expected. 
Image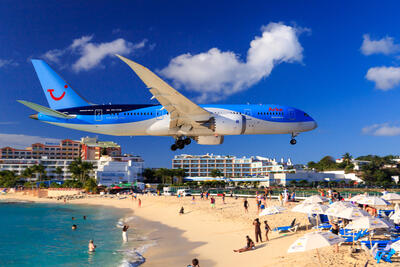 That being said, the best day to book once-in-a-lifetime itineraries -- like world cruises -- or holiday sailings is the day that they are released. It is not uncommon for these limited bookings to sell out within hours, even if they are some of the most expensive options on the market and especially if you are hoping to stay in a suite. 
This is why it is important to sign up for cruise line newsletters, as they will inform you of when they are planning on releasing new sailings. Alternatively, you can work with a trusted travel agent. Like cruise line newsletters, they will be able to advise you when they are alerted of new itineraries. 
What is the best month to book a cruise?
Image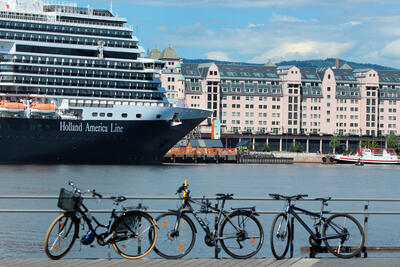 There are some months of the year that are more likely to see cruise line promotions. Traditionally, these are January, February, and March. This trio of months is often referred to as "wave season" and tends to welcome industry-wide sales that can really help you save some money or get some added perks. Additionally, November and December often see Labor Day, Black Friday, Cyber Monday, Memorial Day, and even Fourth of July sales. 
While cruise lines do not offer sales like they used to due to increased demand, you may find a promotion that includes a free stateroom upgrade, prepaid gratuities, or onboard credit! 
With that, though, you are never guaranteed to find the cheapest rates of the year during these months. Sometimes, cruise lines will inflate their prices right before a sale, so 30% off everyone's fare might not be as great of a steal as you think it is. 
Image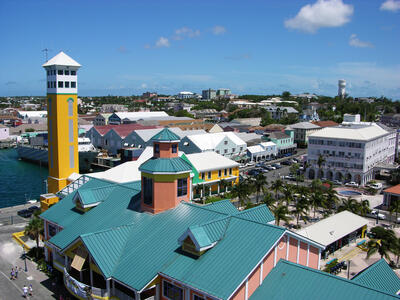 Moreover, the destination you are hoping to sail to will make a difference in what sales you find during these months. Perhaps you are hoping for a lower rate on a cruise in May or June. If there is a high demand for your specific sailing that has been booked well in advance, it is unlikely that they will offer any jaw-dropping sales a few months prior to departure. 
Read more: What is the cheapest month to book a cruise?
What is the best time of year to book a cruise?
Image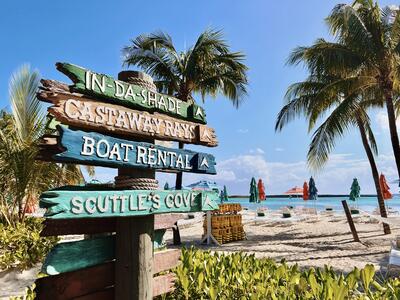 Cruise lines offer sales year-round. When you should book really comes down to when you are hoping to set sail. 
As mentioned earlier, if you are hoping to take a trip in June, you should avoid booking a cruise in the early months of the year during wave season. While you are sure to find some great deals during this time, it is unlikely that they will be for the exact sailing that you are eyeing. The earlier you book, the better prices and more availability in regard to cabin selection you will find!
How far in advance should I book a cruise?
Image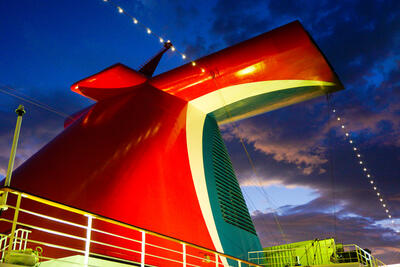 The cheapest rates are often found as soon as cruise lines release their itineraries. As cabins are booked, the cruise line will increase their prices, so if there is a specific ship or itinerary that your have you eye on, it is best to place your deposit as early as possible. 
If you are hoping to take a last minute cruise to save some money, you should know that last minute rates are not always guaranteed. Even if they are, you might find that increased travel expenses negate the total cost savings. 
Cruise lines love when their ships sell out early. Unlike a traditional hotel that you can wait to pay for upon arrival, cruise lines get some of your money the second you place your deposit. Plus, your payment will be due in full weeks before you actually lay eyes on your ship. 
Image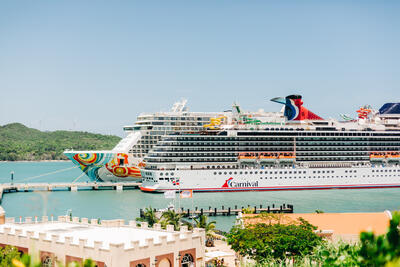 As of September 2023, I am able to browse Carnival sailings through April 2026. Of course, offerings vary based on ship and destination; however, if I wanted to place a deposit on a 7-day Western Caribbean cruise onboard Carnival Jubilee that departs on April 11, 2026, I could do so! That being said, the majority of their itineraries are only released through April 2025. 
Peak sailings tend to sell out quicker, too, including those onboard a cruise line's newest ship(s) over a holiday, such as Christmas or New Year's. Similarly, limited cabins (i.e., suites, solo rooms, and family cabins) tend to sell out earlier due to the fact that there's less availability than standard balconies. 
Royal Caribbean Blog posted a poll on their Instagram asking their followers how early in advance they like to book their cruises, with the most common response (47%) being 6-12 months prior. This is a sweet spot that allows cruisers to still plan ahead and have time to pay off their vacation over time. 
Read more: 16 tips to not waste money on your first cruise
Why you should avoid booking last minute cruises
Image
You may think you will find a once-in-a-lifetime cruise deal if you wait until the last minute. With more and more ships sailing closer to or at full capacity, this is unlikely. 
First, if you book a last minute cruise, this means that it is after the final payment date, which is generally anywhere from 60 to 90 days before the specific sailing. Rather than having the luxury of paying your vacation off over time, you will have to pay for the entire thing at the time of booking. 
Once the final payment date has passed, the cruise line has a more accurate count of who is sailing. When you have paid for the entire trip, you are unlikely to cancel unless there's an extreme emergency, like an illness or death in the family. If the ship isn't too full, that is when you will see the last minute deals kick into action. 
Image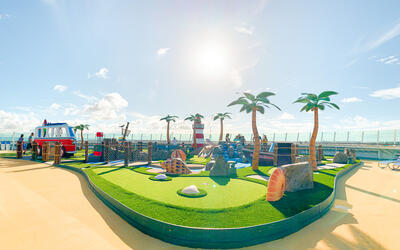 Of course, just because you find a cheap cruise fare does not mean that it is worth it. How much will that last minute airfare cost you? What about making last minute arrangements for your dog? 
Booking a cruise weeks or days before the sail date is more feasible for those within driving distance of the cruise port. 
That being said, you also need enough time to gather (and apply for) proper travel documentation. If your cruise is in Europe, you will need a valid passport, rather than a birth certificate and government-issued I.D.
Read more: Can you go on a cruise without a passport?
When is the best time to book a cruise?
Image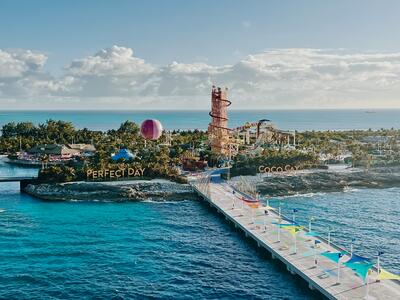 The absolutely best time to book a cruise is when you stumble across a price that seems like a good deal to you. You never know if the price will end up increasing or decreasing if you hold off even just a week or two. 
You might, for instance, find a rate through Norwegian Cruise Line's "Free at Sea" promotion that you like and includes a drink package, wi-fi, and shore excursion credit. It is important to know what exactly is included with your fare to determine if you think it's worth it or not. If you ever are not sure, it is best to reach out to a travel agent who will be able to advise you further. 
Plus, some cruise lines -- such as Royal Caribbean and Carnival -- allow you to reprice your cruise if you notice that the price has dropped after you've placed your deposit. Before careful, though, not all fares are subject to this. 
Image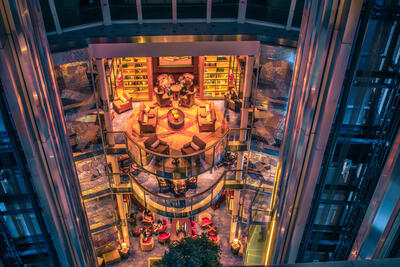 On Carnival, for instance, if you book a Super Save rate and find a lower price a few weeks later, you will not be eligible for the lower price. The only rate that allows you to reprice is the Early Saver fare.