After three solo cruises onboard Royal Caribbean and MSC ships, I took my first solo cruise on Carnival Cruise Line and spent 7-nights onboard Carnival Celebration traveling to Amber Cove, San Juan, and St. Maarten. 
Not only was this my first solo cruise with Carnival, but it was also my first-ever Carnival cruise, so I truly had no idea what to expect. While I was worried that I would find the party-like environment overwhelming as a solo cruiser, I ended up loving every second of my trip! 
During this trip, I got to learn what I loved and hated about cruising with Carnival, as well as think about the pros and cons of cruising alone. 
Pro: I love the experience of traveling alone in the airport
Image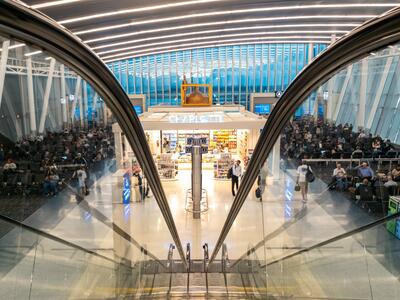 I've been flying alone for quite a while. Growing up on the East Coast with grandparents who lived in Texas meant that I was shipped off for some quality time with them at least once per year starting when I was about 12 years old. 
Since then, I have always preferred flying by myself. There's nobody to bicker with or to keep up with. I can breeze through TSA Precheck without having to wait on others and relax with a glass of wine before my flight. 
Thankfully, my flight from Charlotte to Miami was on time, so I did not have to deal with any issues alone! I took off at 6:10pm and was on the ground in Florida at 8:00pm. 
Image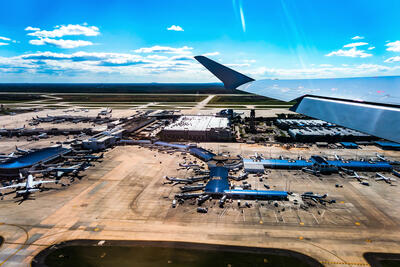 There are certain precautions that I have to take when I am alone. When it comes to the pre-cruise hotel stay, there's a hotel that I have become fond of near the Miami airport: Four Points by Sheraton Miami Airport. While there are probably better options that are more cost-effective (i.e., has complimentary breakfast), since I have stayed here alone before, I know what to expect. 
I enjoy that it has a free shuttle that I can ride in with other guests, and it is a short Lyft ride to the Port of Miami. I do not have to worry about being a thirty-minute ride away on embarkation morning, meaning that I can sleep in a little bit longer. Moreover, it is always clean, and I have found the staff to be welcoming and friendly. 
Since I was a little hungry when I got to the hotel, I ended up purchasing instant ramen and unwinding by watching some true crime documentaries on television. Honestly, it was the perfect way to start my week alone!
Con: Cruising alone often gets lonely
Image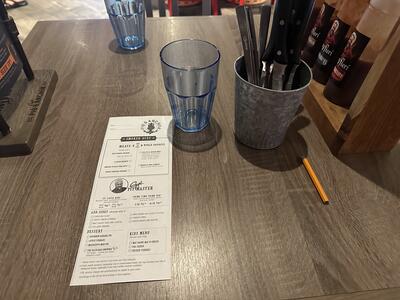 (Dinner for one at Guy's Pig & Anchor Smokehouse)
Personally, this is the biggest negative of taking a cruise by yourself. It is human nature to want to have someone to share life experiences with. 
Embarkation day sometimes feels lonely, as you do not get to take fun group pictures or browse through the shore excursion offerings with others. It also would have been nice to have someone else to board with, as I was slightly confused when I got to the terminal and was told two different things by different port agents. 
I opted to stand to the side and wait until I saw someone else with my boarding time approach the agents, as I did not want to walk up again just to get told one of two things that I had already heard. 
Image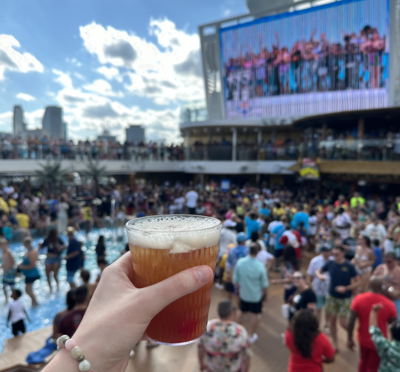 During sailaway, I ended up finding a place to watch the action with a cocktail in hand, rather than getting involved. I know that if I were with my friends, I would have been dragged out onto the lido floor to dance!
Eating alone can be awkward, too, especially when you're just itching to talk to debrief all the fun you had that day. I ate at ChiBang the first night and, thankfully, had a fun waiter who talked to me a little bit and kept me entertained. This made me feel a little bit more positive about all the great experiences to come. 
Solo cruising can feel isolating at times.  
Read more: Can You Cruise by Yourself? A Guide to Solo Cruising
Pro: I have to force myself out of my shell to talk to people
Image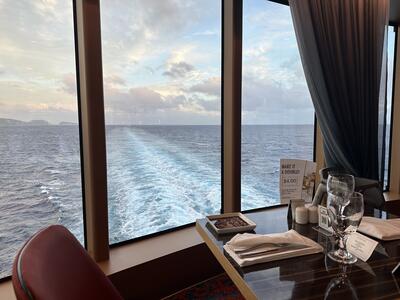 Every problem has a solution, right? As lonely as taking a cruise by yourself may be, it is a great time to force yourself to meet new people! 
On my first-ever solo cruise onboard Royal Caribbean's Symphony of the Seas, I met the nicest family from Denver, Colorado who essentially ended up "adopting" me for the week. I ate dinner with them just about every night and even spent the day at Perfect Day at CocoCay with them. 
While sailing alone on Carnival Celebration, I met two cousins from Raleigh, North Carolina during dinner on the second night. We were all seated at the same time, although at different tables, but bonded over the shared experience we had of an exceedingly long wait time. I had checked in to eat at Cucina del Capitano around 5:50pm and was not seated until closer to 7:00pm. 
I ended up eating dinner with them three more times, and we went to some shows and even gambled in the casino together. 
Con: I wish I had someone to ride BOLT with
Image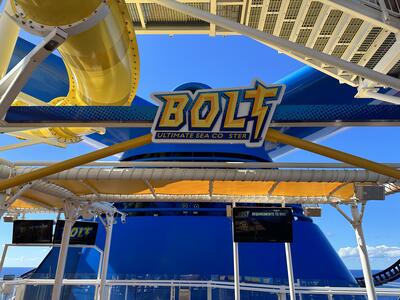 One of the most unique things about Carnival's Excel Class is BOLT. When Mardi Gras launched in 2021 (her debut was delayed due to the pandemic), she was the first cruise ship in the world to feature a roller coaster onboard. When Carnival Celebration followed in 2022, she became the second. 
Unfortunately, this activity is not included in the cost of your cruise fare. Each ride costs $15, meaning that it can get pretty expensive for a large family! I found the price to be worth it, though. I just wish that I had someone to ride it with me, as the ride is designed to fit two people per car, which resembles a jet ski more than an actual roller coaster car. 
Going back to solo cruising feeling isolating, I would have loved to get off and be able to look over at a friend and say, "Wasn't that one of the neatest things?!" 
Pro: Since I was alone, I didn't have to worry about feeling cramped in my cabin
Image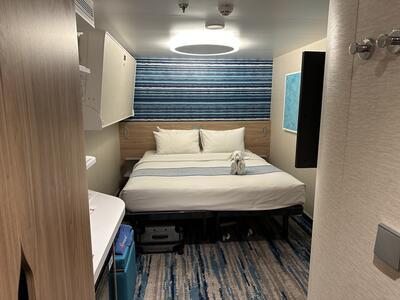 My interior stateroom on Carnival Celebration was one of the smallest cruise ship cabins I have ever stayed in! Since I was alone, however, I never felt cramped. 
My cabin technically could have fit three people, but I think I would have had a miserable vacation if my dad, sister, and I all squeezed into the tiny 162-square-foot stateroom.
While on the smaller side, I did love how modern my room felt! My only quarrel was how prominently I could feel the split between the two twin beds. 
Read more: I stayed in a windowless cabin onboard Carnival Celebration that cost $1,900 — here's what my inside stateroom looked like
Con: I had to pay the single supplement fee
Image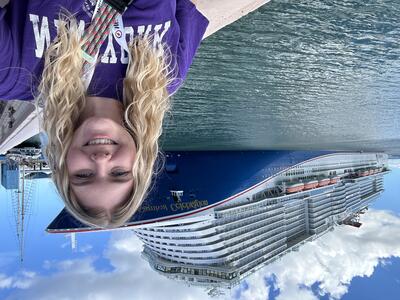 My cruise fare cost $1,900, including all taxes, port fees, and gratuities. That seems like a lot for an interior room, doesn't it? 
Well, that is because I had to pay the single supplement fee. Since cabins are based on double occupancy, this surcharge is applied to single travelers to help the cruise line cover the cost of the would-be second guest. Some cruise lines have dedicated solo cabins, so you can avoid paying for essentially two people. Carnival, however, is not one of those lines. 
If I had someone else with me, I would have paid closer to $950 instead. Don't get me wrong, I enjoyed my vacation and would definitely consider sailing on a Carnival Excel Class ship again in the future, but it definitely was not worth close to $2,000. 
Read more: Going on a cruise alone? Here are the 8 best solo cruise cabins
Pro: My daily schedule was completely dependent on what I wanted to do 
Image
The morning I ate at Emeril's Bistro 1397 for breakfast, I did not have to ask anyone whether we should spend the extra money or not. 
For lunch, if I was craving tacos, I could venture over to BlueIguana without having to come up with a meeting point. 
If I wanted to lounge on the lido deck, I was able to (although I did get text messages from friends at home reminding me to reapply sunscreen!) without worrying about whether others were getting too hot or not. 
Image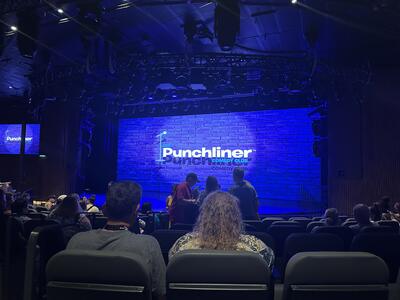 My time onboard the ship was truly MY time. Anyone rarely has the opportunity to plan their day around their personal desires without taking into consideration others around them. 
Solo cruising is really not as scary as you might think
Image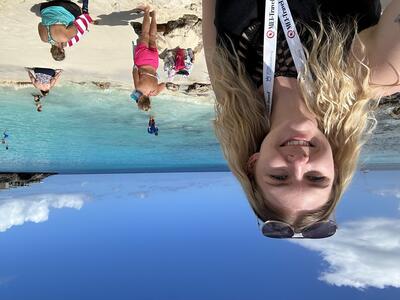 One of the reasons I love cruising alone is that I genuinely feel safe. I have cruised alone to the Eastern Caribbean, Bahamas, and even Mediterranean! If we're docking in a port that I am super unfamiliar with, I am able to book a shore excursion through the cruise line, so I do not have to venture off alone. 
I did this while in Marseille and was able to visit Aix-en-Provence with a friendly group of passengers from my ship! It would have been quite a hassle to get there on my own, and I would have been anxious about missing the ship!
Read more: Will the cruise ship wait for you if you're late at a port?
One of my biggest regrets from my solo cruise on Carnival Celebration is that I did not book a single shore excursion. Not only are they a great way to meet other travelers, but I would have been able to explore more of Puerto Rico or the Dominican Republic. 
When on the ship, it is easy to strike up conversations with other passengers. You, of course, have to be willing to put yourself out there, though. You will not meet others if you stay in your stateroom all day.