Margaritaville At Sea is one of the newest cruise lines to hit set sail within the industry. Those who are fans of the cultural music sensation Jimmy Buffett are sure to have heard of this latest addition to the brand, and are donning their flip flops already!
The Margaritaville brand is quite extensive, and has achieved great success since it opened its first retail location in 1985 in Key West, Florida. Currently the company operates 25 hotels, and over 60 food venues, along with real estate communities and vacation clubs. The addition of a cruise line seemed like the next step for a company who roots its branding in tropical aesthetics.
"To me, the only thing better than being on the beach by the ocean, is to be on the ocean. Now you can follow in our wake," stated the tropical icon and singer-songwriter, Jimmy Buffett.
Image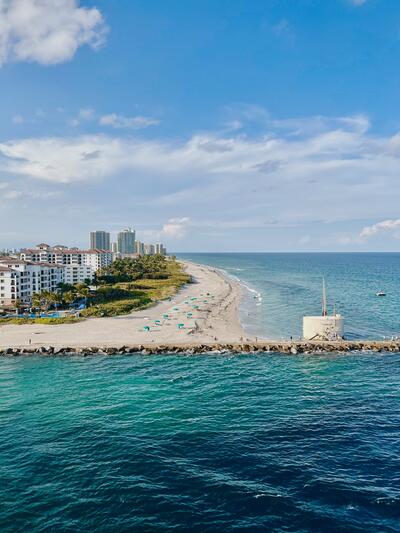 Margaritaville At Sea currently operates one vessel, the Paradise. This ship is an older vessel, originally built in 1991 by the well-known Italian shipyard Fincantieri. The ship Paradise was originally built as the Costa Classica by Costa Cruise Line. The ship was then sold to Bahamas Paradise Cruise Line in 2018, and renamed as Grand Classica. In 2020 the ship then underwent a major renovation, and eventually returned to service following the COVID-19 pandemic in July 2021.
The new rebranding of this ship comes on the heels of a partnership made between the Margaritacville company and the Florida-based cruise company, the Bahamas Paradise Cruise Line. "We're excited about this new partnership as we launch Margaritaville At Sea out of the Port of Palm Beach. We're excited about this new phase of our evolution, rebranding as Margaritaville At Sea," stated the CEO of Bahamas Paradise Cruise Line, Oneil Khosa.
Ship Facts
8 Dining Venues
5 Bars and Lounges
658 Staterooms
1,680 Guest capacity
10 Decks available to guests to explore
52,926 Tonnage
723.36 Feet in length
20.0 Knots
590 Crew capacity
Port
Image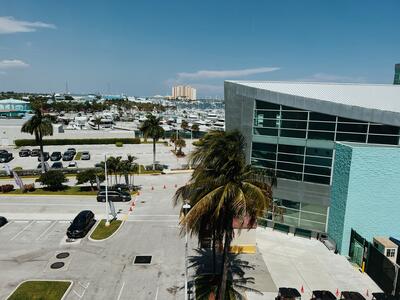 The ship currently operates out of only one port, the Port of West Palm Beach Florida. The address for this port is: Port of Palm Beach, 1 East 11th Street, Riviera Beach, FL. 33404. The port is located in the town of West Palm Beach, about one hour north of Fort Lauderdale.
Guests who need to park at the port will find friendly and helpful valet attendants. It costs $22 a night to park a car at Margaritaville's port. This is a total of $44 plus tax, for duration of the cruise. For guests knowledge, American Express and checks are not an accepted form of payment for parking at the port.
Guests can contact the cruise line directly with any questions at the phone number 800-814-7100, Monday through Friday from 8:00am to 9:00pm Eastern Time, and Saturday and Sunday from 9:00am to 6:00pm Eastern Time.
Itinerary
Image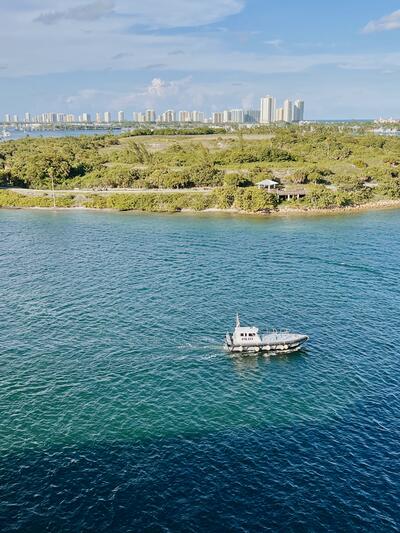 Margaritaville At Sea currently operates only one itinerary. A 2-night sailing from West Palm Beach Florida to Grand Bahama Island in The Bahamas. This itinerary is currently the only sailing like it. It is the only 2-night cruise that leaves from Florida that goes directly to The Bahamas.
I recently was able to sail with Margaritaville at the end of September 2022, and from experience, I can say this itinerary goes by fast! Guests are allowed to board at around 12:00pm on embarkation day, and must be out of their staterooms no later than 9:30am on the day of disembarkation.
Once the ship reaches The Bahamas, the vessel docks near Freeport, at the Freeport Cruise Port. However, guests should be aware that this port is a 20 minute drive from the main town of Freeport. This means that in order to get to the main town area, guests will need to either take a taxi, or reserve a shore excursion through the cruise line. There is also no direct beach access near the port. Guests will need to plan out their day ahead of time in order to make the most out of their one day in The Bahamas.
Shore Excursions
Image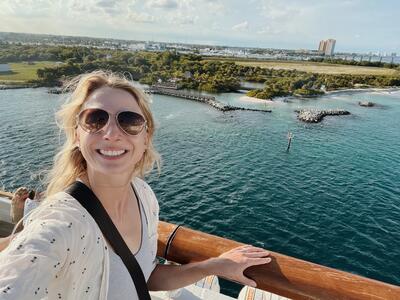 Margaritaville At Sea says the following about their shore excursions, "Grand Bahama Island is a haven of gorgeous white-sand beaches, surrounded by crystal clear waters that stretch for miles. Our excursions let you enjoy one-of-a-kind experiences in this tropical paradise that you'll treasure for years to come. Due to high demand and capacity, there is no guarantee that the excursion will be available to purchase when you check in at the port or onboard."
The cruise line offers the following shore excursions in The Bahamas:
Dolphin Swim

Swim and learn hand signals with dolphins.
Experience lasts 20-25 minutes
Costs $199 for Adults, and $199 for children
No meals included

Dolphins Close Encounter

Interact with a pair of dolphins.
Experience lasts 7-10 minutes
Costs $149 for adults, and $129 for children

Viva Wyndham Resort - Day at the Beach

Spend the day soaking in the sun at this all-inclusive resort.
Unlimited drinks
Tennis
Beach volleyball
Fitness Center
Costs $129 for adults, $99 for children

Taino Beach Resort - Day at the Beach

Resort day pass.
Large swimming pool
Beach access
Volleyball
Jacuzzi
Swim-up bar
Restaurant (meals not included)
Costs $59 for adults, $49 for children

Swim with Pigs

Swim with the famous Bahamas swimming pigs.
Meals not included
Costs $99 for adults, $89 for children.
Entertainment
Image
The Paradise offers several types of entertainment onboard. Mainly, that entertainment includes the stage show, comedian performances, a piano performance, and live music performances. Each of these entertainment types is offered both nights of the cruise.
Tales From Margaritaville: Jimmy's Ship Show
"Set sail on a musical odyssey to the islands filled with warm summer breezes and restless dreamers. Written and produced by Jimmy Buffett and Producer Frank Marshall, this show features unforgettable stories and songs inspired by Jimmy's bestselling book, 'Tales from Margaritaville, '" states the cruise line about their premier show onboard Paradise.
This show is performed once each evening of the cruise, at 8:00pm. This show performs and highlights some of Jimmy Buffett's most popular songs, including 'Cheeseburger in Paradise' and of course, 'Margaritaville'. This show consists of live music, story-telling, dancers, colorful lights and decor, featuring a tropical design.
Comedian Show
The comedian show is also performed each night of the cruise sailing. The show on the first night of the sailing is rated PG-13, and is held at around 10:00pm. The second night of the sailing, the comedian will have an adults-only show that is usually held around 11:00pm.
Piano Bar Tunes Singalong
Image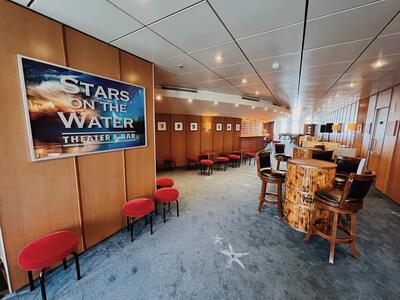 The live piano performance is held in the Stars on the Water Bar on Deck 8. This performance is similar to a dueling-piano type show. Guests write down requests and the musician sings them, and plays along to the tunes. These types of shows are often fun and engaging, and would make a great night-time entertainment to participate in, as the show is held right after the Tales From Margaritaville stage show, at about 8:45pm each night of the cruise.
Cruise Director Activities
As is common onboard most cruise ships, the Paradise features many activities throughout the day. There are Sail Away parties, game shows for all members of the family, and live musician performances. The Cruise Director will announce throughout the day when different activities are being held, and where onboard. Additionally, guests can locate a printed ship schedule near the Guest Services desk.
Pools
Image
The Paradise has two pools onboard. There is a main pool located on Deck 11 at the middle of the ship, this pool is open to all guests. This pool area is also where many activities are held, such as the Sail Away Parties. There is a second pool and two hot tubs located at the aft (back) of the ship, in the adults-only area of the ship, also located on Deck 11.
Casino
As with many cruise lines, Margaritaville At Sea Paradise has a casino onboard. This casino has many of the classic games, including table games and a variety of slot machines. Guests can participate in games such as Blackjack, Roulette, and Ultimate Texas Hold Em'.
Spa & Fitness Center
"Our full-service spa and salon offers treatments of all kinds and caters to both men and women. With the latest state-of-the-art techniques, our talented professionals give each of our guests a personalized experience of ultimate relaxation", states Margaritvaille At Sea about their onboard spa. Guests can call 800-814-7100 for pricing of the spa services.
The onboard spa features the following services:
Massages
Body wraps
Facials
Manis and pedis
Eyebrows and lashes
Waxing
Hair Salon
While on my sailing with Margaritaville I stopped by the spa to check it out. The spa onboard is very small and relatively basic. The spa consists of two private rooms with a spa bed each. There is a relaxing lounge area that is available to everyone close by.
There is also a fitness center onboard located within the spa area on Deck 11. The fitness center is also relatively small and consists of primarily cardio equipment such as treadmills. The fitness center is complimentary to every guest.
Kids' Club
Image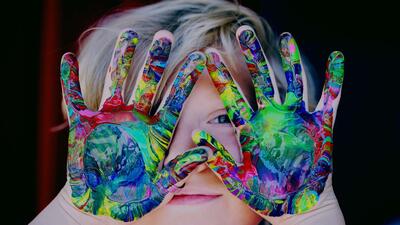 The Paradise does have a kids club onboard, however, this club is an additional cost for guests (plus an additional automatic 18% service charge) after 6:00pm. The Kids' Clubs are complimentary from 3:00pm-5:30pm. The club consists of a designated kids room and area, and is divided into groups depending on children's ages.
Jolly Mon Kid's Club

Ages 3-6 years
2 days for $69
1 day for $49
$15 hourly

Parakeet Kid's Club

Ages 7-12 years
2 days for $69
1 day for $49
$15 hourly

Teen's Club

Ages 13-17 years
2 days for $69
1 day for $49
$15 hourly
Margaritaville At Sea has a detailed schedule of events for the kids clubs on their website, which can be found here.
Food
Image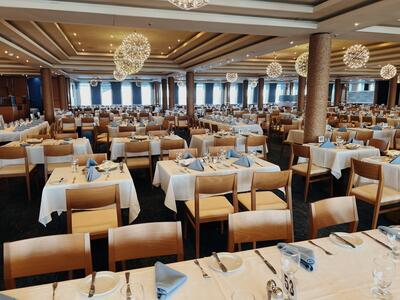 The Paradise has five restaurants onboard. Some of these venues are complimentary, others are specialty and come at an additional cost.
The two complimentary dining locations onboard are the Fins Dining Room and the Port of Indecision Buffet. The specialty dining locations onboard are the 5 o'Clock Somewhere Bar & Grill, Frank & Lola's Pizzeria, and the JWB Prime Steakhouse.
The Fins Dining room is the main dining venue onboard and serves only dinner. There are two seating times for dinner at Fins, either at 6:00pm or 8:30pm. From my experience onboard, there is plenty of room during the early dinner seating, and guests are seated right away. The menu is rather extensive at Fins, and I felt had a good amount of different options for guests. I have had better food on other cruise lines, however, I am sure that guests will be able to find something on this menu that is satisfactory to them. I was pleasantly surprised to find that the main dinner menu was different both nights of the cruise, as it is common for dinner menus to not change very much on some cruise lines. The decor in this venue was light and airy, and has large windows that let in natural light in the early evening.
The Port of Indecision Buffet is the only buffet venue onboard, and serves breakfast, lunch, and dinner. As well as late night snacks at 11:30pm. This venue is rather large but does tend to get busy around breakfast time. There are some classic continental style food selections on option at this location for all three meals. I found that there was plenty of food, but not a great deal of selection at this venue. There is a complimentary coffee, tea, and juice station in the buffet, which is always appreciated.
The fancier dining space, and specialty dining venue JWB Prime Steakhouse is located on Deck 8, near the Fins Dining Room. This location is described as "refinement meets relaxation at JWB Prime Steakhouse, named after James (Jimmy) William Buffett. This upscale restaurant captures casual elegance pairing island charm and culinary splendor with the highest quality ingredients and standards of service," stated by Margaritaville At Sea. This location serves dinner from 6:00pm to 9:30pm, as well as breakfast from 7:00am to 9:30am. Some of the items on offer for dinner include: Colorado Rack of Lamb, New York Strip 10oz, Chicken Au Jus, and Banana Cream Pie. Some of the food choices available at JWB for breakfast include: Shrimp Benedict, Omelets, Brioche French Toast, and Smoked Scottish Salmon.
Frank & Lola's Pizzeria is the specialty dining venue onboard that specializes in pizza. This location is described as, "grab your favorite pie on the high seas at Frank & Lola's Pizzeria. Serving piping hot pizza and salads for eat-in or take-out", states Margaritaville At Sea.
Bars and Lounges
Image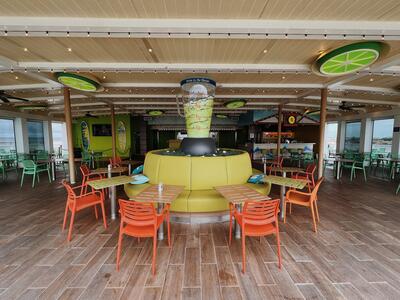 Margaritaville At Sea has six lounges onboard, all offering tasty drinks and fun atmospheres for guests to enjoy with friends.
The Euphoria Lounge is arguably the main lounge onboard. This area is where many onboard activities are held, including live music performances and trivia.
The Stars on the Water Bar is located on Deck 8, right outside the Stars on the Water Theater. This bar features the Piano Bar Tunes Singalong entertainment at 8:45pm each night of the sailing. This bar was my personal favorite of the spots onboard. This smaller bar is a great place to hangout with friends at night onboard.
The Oasis Room is located on Deck 9 and is open from 5:00pm until late into the evening. This space features a dance floor and often has music playing for guests to enjoy.
The Hangout is a unique location onboard, located on Deck 14, the tallest deck onboard. The Hangout offers great ocean views, accompanied by many arcade style games and numerous large screen TVs.
The License to Chill Bar and 12 Volt Bar are both located on Deck 11, near the pool areas. License to Chill is located in the middle of the ship. The 12 Volt Bar is located at the aft (back) of the ship near the adults-only pool area.
The Margaritaville Coffee Shop serves specialty coffees, along with some snacks. This venue serves both hot and cold beverages on Deck 9, and is open from 7:00am-10:00am, and 2:00pm-2:00am.
Beverage Packages
Image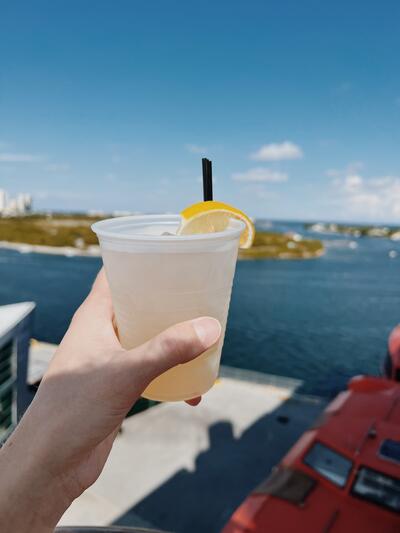 Margaritaville At Sea offers three different drink packages to chose from onboard.
Boat Drinks

$99 for 10 alcoholic drinks
Including beer, specialty cocktails, and wine.
18% gratuity included

No Feathers

$49 for 10 non-alcoholic drinks
Including virgin specialty cocktails, and sodas.
18% gratuity included

Unlimited Soda Package

$25 for unlimited soda
Includes Margaritaville at Sea blender souvenir cup
18% gratuity included
Staterooms
Image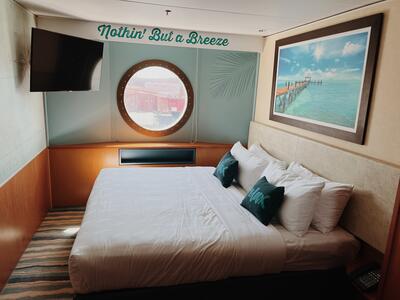 The staterooms onboard are spacious and offer standard amenities. Guests are allowed into their staterooms at about 2:00pm on the day of embarkation.
Interior Staterooms
Up to four guests
176 square feet
Oceanview Staterooms
Up to two guests
176.3 square feet
Large picture window or porthole
Junior Suite
Up to four guests
406.8 square feet
Two large porthole windows
Living room with pull out sofa bed
Multiple closets
Two desk areas
Grand Terrace Suites
Up to four guests
406 + square feet
Private balcony
Deep spa jetted tub
Living room area with pull-out sofa bed
Onboard Shopping
Image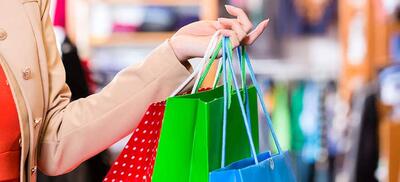 The Paradise has several shopping opportunities for guests onboard, located on Deck 9. There are five locations to be explored to be exact. All of the shops are open from 6:00pm to 12:00am on the first day of the sailing, and from 3:00pm to 12:00am during the second day of the sailing.
The Photo Shop is where guests can view any of the photos taken of them throughout the duration of the cruise. There will be crew members with professional cameras who can take photos of guests. These photos will then be available to view and purchase at the Photo Shop.
Live Life Like A Song Margaritaville Store features classic Margaritaville branded items. This shop has items such as t-shirts, magnets, hats, cups, and more.
Soles Of The Tropics features smaller souvenir items from The Bahamas.
Island Reserve also features Margaritaville branded items. This shop is a little more upscale, with items such as button-up shirts, hats, blouses, and sweatshirts.
The ship has a Duty Free shop onboard that sells items such as large bottles of premium alcohol.
WiFi Onboard
Image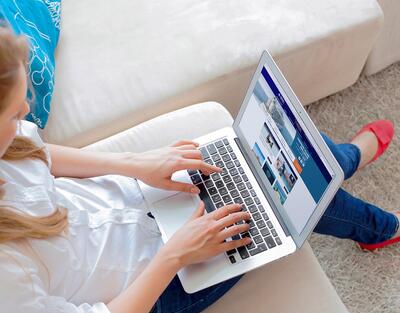 The ship has one Wifi package onboard. This package costs $25 and covers both days of the cruise, about 48 hours of coverage. Signal strength is sufficient for most of the cruise, however, it does take a while for things to load and send.
Stay Bahamas Package
Image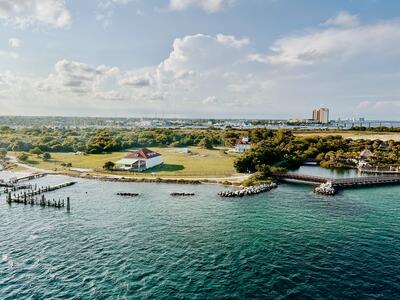 Margaritaville At Sea offers a 'Cruise & Stay' package. "Only Margaritaville At Sea offers 4- and 6-night all-inclusive getaway packages, inviting you to combine 2-night cruise with a luxurious resort stay in Grand Bahama. Its like two vacations in one! Our Cruise & Stay packages are the easiest way to make the most of your escape," states the cruise line about this package.
With this package, guests can choose from one of two all-inclusive resort stays at two different resorts. Either the Grand Lucayan Resort or the Viva Wyndham Fortuna Beach Resort.
Grand Lucayan Resort
All-inclusive and hotel-only options
From $719 per person (plus additional $94.28 in taxes and fees)
On-site restaurants
Private beach
Adjacent to Port Lucaya Marketplace
Viva Wyndham Fortuna Beach Resort
All-inclusive and hotel-only options
From $457 per person (plus additional $94.28 in taxes and fees)
26-acre property
Private beach
Rooms with balconies
Pool
Kid's Club
Cruise Packages Onboard
Image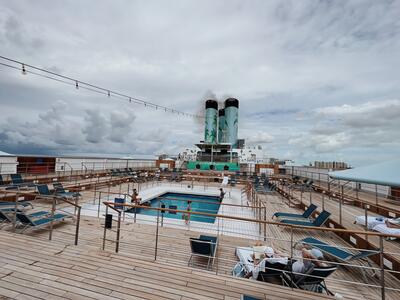 Margaritaville At Sea also offers some onboard packages for guests to enhance their cruise experience. These add-on packages give guests the option to add even more to their vacation. Note that these add-on packages are an additional cost in addition to the normal cost of the cruise.
Paradise Package
10 complimentary drinks
$50 Shore Excursion Credit Per Person (Max 2 guests)
One night dining for two guests at JWB Prime Steakhouse
18% gratuity included
$198 for two guests
License To Chill
Express check-in at port & express disembarkation at port
Booking assistance for shore excursion
Priority luggage delivery (pre-paid only)
Reserved seating at Stars on the Water Theater
Special seating arrangement for two at Fins Dining Room
Dinner for two at JWB Prime Steakhouse (one night)
Sparkling Wine Breakfast for two at JWB Prime Steakhouse (both mornings of sailing)
Margaritaville At Sea bathrobes for use duration of cruise
Special stateroom welcome: Day 1, bottle of sparkling wine and fruit basket. Day 2, chef's selection of confections
Wifi access for two
Wine tasting for two (Day 1 afternoon)
Couple's Massage (25 minutes) and Steam Bath for two people
18% gratuity included
$299 for two guests
Solo License To Chill
Everything that is available in the License To Chill package, but for one person.
$169 for one guest
Picture Perfect
One 8x10 photo, one 6x8 photo, and two keychains
$49
Special Offers
Image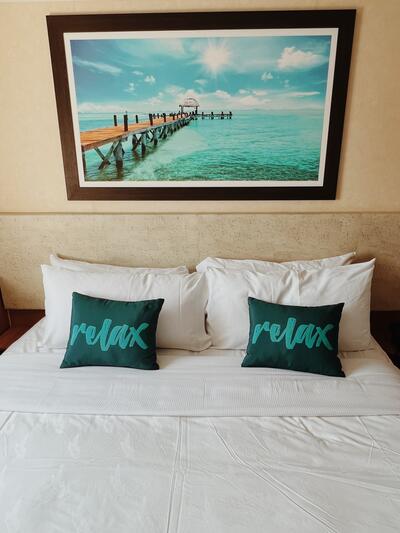 Margaritaville At Sea has several sales on offer to prospective guests. For example, one of their most notable sales is the Heroes Sail Free promotion. This sale takes off the price of the cruise, and makes It so that guests who qualify as service members and first responders, only pay the port taxes, fees, fuel charge, and gratuities. These costs add up to be about $145 USD per person. The cruise line has not yet stated how long this promotion will be valid for.
Conclusion
Image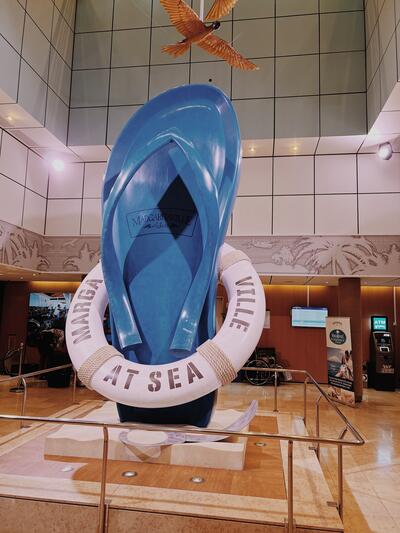 "Margaritaville At Sea will be a new, exciting, and fun way for guests to escape and vacation in Margaritaville. From oceans to lakes, Margaritaville has an organic tie to the water and with Margaritaville At Sea, we're able to put our iconic lifestyle, resort experiences, and elevated service directly on the sea. We look forward to see guests on, and in, Paradise," said the Chief Executive Officer of Margaritaville, John Cohlan.
This new cruise line is sure to offer another great vacation option for guests of south Florida. For more information on Margaritaville At Sea, and to read our full review article, readers can click here!