There are pros and cons to every type of vacation, including cruises.
Those who love cruising are typically repeat cruisers when it comes to vacation planning - and for good reason! Cruises are very affordable, relaxing and convenient. You get to see multiple countries and cities without unpacking your suitcase.
Others would argue that they might feel trapped onboard a ship or might worry about seasickness. Additionally, there's not as much flexibility and onboard expenses can add up.
Image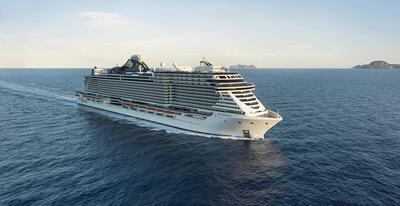 So, are cruises worth it? That ultimately depends entirely on what kind of vacation you're looking for and how you like to travel.
Let's break down the pros and cons of cruising below!
Pros
Ultimate Convenience
Image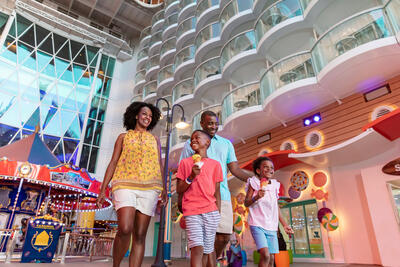 One of the most convenient perks of cruising is being able to unpack your suitcase one time while still visiting multiple destinations. There's plenty of storage within cabins to utilize space, so you don't need to worry about repacking until your cruise is over. 
Also, everything you need to have a fabulous vacation is found in one place when you cruise. Your hotel, transportation, entertainment and food is all located onboard. There's very little logistic planning that needs to be done when you cruise. 
Once you're onboard, you can get comfortable in your cabin for the duration of your cruise. Your cruise ship is a giant floating hotel, so no need to lug around your baggage from place to place.  
Seeing Multiple Places
Image
If you tend to get restless staying in one spot for vacation, then you should seriously consider cruising. Your itinerary will visit multiple places, making it very easy to see lots of new countries and cities. You get a taste for different cultures and you will find plenty of variety when you cruise.
This can be a huge advantage, especially for places that can be traditionally difficult to visit. For example, if you are interested in traveling to St. Petersburg, Russia, this typically requires a tourist visa; however, those on a cruise and organized shore excursion can visit visa free! This is both convenient and cost-efficient.
All-Inclusive Style
Image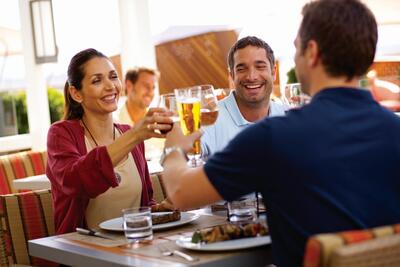 When you're on a cruise, pretty much everything is already included in your cruise fare. Apart from your lodging and transportation, the cruise fare includes delicious food, amazing entertainment and tons of activities. Foodies will love the large variety and high quality of food available. Families with kids will appreciate all of the onboard thrills available on bigger cruise ships. Guests of all ages will be wowed by the entertainment available.
With so much already included in your basic cruise fare, this truly creates an all-inclusive atmosphere onboard. Of course, there are plenty of ways to spend money onboard and in-port, but the basic cruise fare is still very all-inclusive. You can have as much at dinner as you'd like without worrying about racking up a huge bill!
Affordable Travel
Image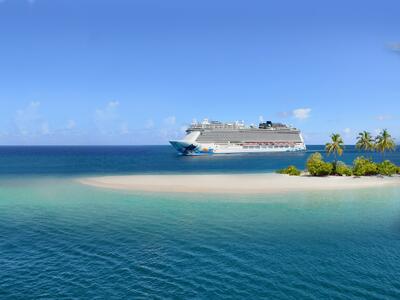 One of the reasons I love to cruise is that it's very affordable. You can find cruises that are as cheap as $40-$50 per day. When you consider this includes food, transportation and lodging, it's hard to find another vacation that's equally as affordable. I've found that all-inclusive resorts are sometimes double the price of cruising, although they offer fairly similar experiences in my opinion.
Even as college students on a tight budget, my (now) husband and I found cruises to be way cheaper than independent travel. We were able to see multiple countries and have a safe, comfortable place to come back to each night. While you can find dirt-cheap accommodations in certain places, combing back to your cozy cabin each night is comforting and reliable.
Plenty of Relaxation
Image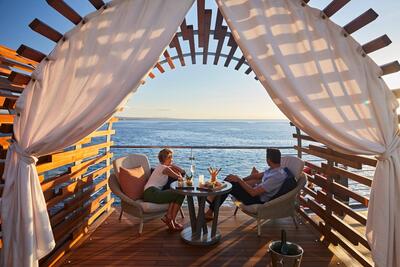 Because cruises are so convenient, you have very little to worry about. There's tons of flexibility and free time when you cruise because everything is taken care of. You don't have to worry where to eat or how to get to your next destination. Parents don't need to worry about finding activities and entertainment for their kids. You can rest easy knowing that the crew wants to pamper you and ensure you have a wonderful experience.
If you like to have a packed vacation with nonstop activities, you can book your days full of fun both onboard and in-port. Those who prefer to kick back and do very little planning will find cruises equally as worthwhile. You can do as much or as little as you want! This is also a reason why cruising with a bigger group works well - everyone can find a balance that works best for them. 
High Quality Food and Entertainment
Image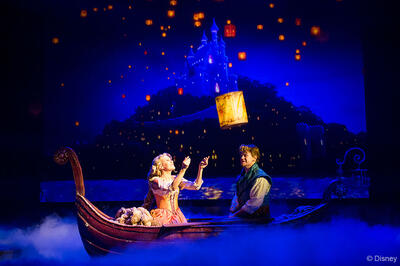 Another reason that I love cruising is all the high quality food and entertainment available onboard. While visiting different ports and spending the day exploring, it's so nice to feel pampered onboard. With so much food available, there is always something new and exciting to try. As major foodies, we eat like royalty when we cruise! Gourmet dining and multi-course meals aren't in our normal routine, so this makes our vacation feel extra special.
The entertainment is also incredible onboard a cruise ship. Some of the bigger and newer ships even have Broadway musicals, like Grease and Mamma Mia! Entertainment can also include ice skating performances and aqua theater shows with high divers and synchronized swimmers. You can also expect to see comedians, acrobats, jugglers, singers, dancers and more!
Cons
Choppy Seas 
Image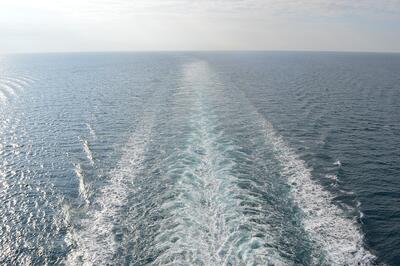 Since your cruise ship is, indeed, sailing the ocean, you can be subject to choppy waters. Weather can be unpredictable and change at a moments notice. Most newer ships are designed to mitigate motion, those with sensitive stomachs might not appreciate the ship's rocking. 
Packing Dramamine is always on my list for cruising, as there's nothing worse than feeling nauseous on vacation. Choppy seas can be a huge bummer, especially if the crew decides to close the top deck. You can't forget that you are on a moving vessel in the ocean. This doesn't happen often, but should be considered when deciding if a cruise is right for you.
Limited Time in Port
Image
Seeing a variety of ports can be a pro for many cruisers, but only having limited time in port is usually a con for others. The ship normally arrives to a new port in the morning, between 6am-8am, and departs in the evening. You might also need to be tendered to the port from the ship, which cuts into your time on land. 
This means you can't see much more in the city than the basic highlights on a day tour. Those who like to be immersed in a city's culture might feel lackluster towards cruising. 
Some itineraries will feature longer ports stays than others - it's actually becoming increasingly more popular to have multiple days in port. Cruise lines are trying to accommodate these cruising wishes. One example is offering a late stay in Santorini, Greece so cruisers can catch the incredibly beautiful sunset on the Greek Island. You can also find sailings with overnight stays in certain ports, like St. Petersburg and the Holy Land. 
Lack of Control
Image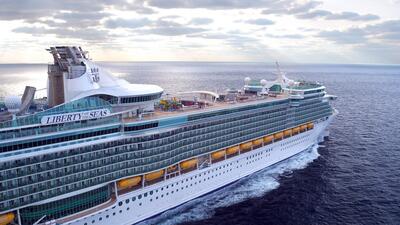 Once you step onboard a cruise ship, you are at the mercy of the cruise line and captain's decision making. Your itinerary can be changed at any time, which is highlighted in the contract you sign when booking your reservation. Prior to the pandemic, it was pretty rare to have huge itinerary changes; however, the pandemic is still causing some last-minute itinerary changes. 
You also don't have control of the cruise ship's sailing schedule. If the ship is departing port by 7pm, you will need to be onboard when the cruise line requires. If you aren't back in time, you will miss the ship and can expect to wave goodbye from the port as it leaves you behind. Ultimately, you don't have the freedom to stay in the port and explore at your own pace. 
Expensive Tours, Internet and Alcohol
Image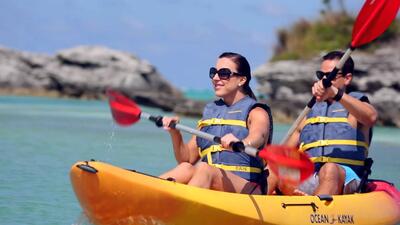 Although your basic cruise fare is very inclusive, most cruise lines do not include port tours, internet or alcohol onboard. This means you'll need to pay for each of these a la carte if you want to have access to these amenities. This is the case on most cruise lines, but not always. For example, Celebrity Cruises has moved to an all-inclusive pricing to include unlimited drinks and internet. Certain loyalty programs will also include perks for returning cruisers. 
Those who want to drink will need to purchase a beverage package with unlimited alcohol. Internet is available as a daily charge or package, even though it is often very slow. Newer ships have integrated higher speed internet, which is a welcome change. 
The high price of shore excursions can also offset the affordability of cruising. These are very convenient options that are operated in accordance with cruise line and usually ensure you won't miss the ship if your tour is running late. The shore excursions offered through the cruise line are usually much more expensive than independent tours because of the convenience and ensured safety.
Bigger Ships = More People
Image
Cruise lines are building bigger and better mega-ships that can hold thousands of passengers. Royal Caribbean's newest ship, Wonder of the Seas, can hold an astonishing 7,000 people onboard when sailing at full capacity. This doesn't even include the 2,300 crew members needed to operate the ship!
With so many people onboard, some cruisers might feel overwhelmed and like they are trapped on an overcrowded ship. Ships are designed to feel open and ensure passengers do not feel trapped, but those who struggle with claustrophobia might want to reconsider cruising. Researching cruise ship size and capacity might help with choosing the right itinerary and sailing.