Royal Caribbean, one of the largest cruise lines in the world, has become synonymous with picture perfect cruise vacations for guests of all ages.
The cruise line continues to grow, hosting millions of passengers every year while gaining many accolades over the years. Recently Royal Caribbean won a number of awards, including Best Cruise Line for the 16th time by Travel Weekly Readers.
Its newest ship, Icon of the Seas, was introduced a couple of weeks ago to much fanfare, showing off its innovative new design and features with a whole host of amenities cruisers will love.  
Why do people love Royal Caribbean so much? We're looking at what Royal Caribbean does so well and why so many cruisers are "Loyal to Royal".
1. Caters to families
Image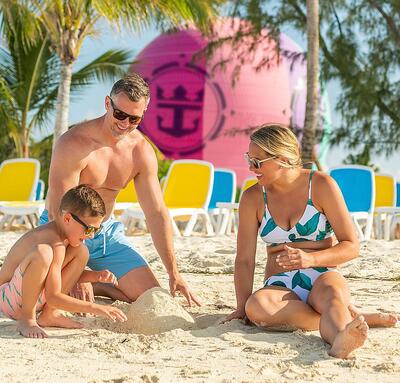 Royal Caribbean is known as a family cruise line with well designed ships that make cruising fun and easy. They offer a wide selection of family friendly programs, dining options, entertainment, and activities that cater to adults all the way down to the youngest of sailors.
Complimentary kids' clubs, as well as babysitting services, allow kids to hang out and meet friends their own age, while adults can enjoy some quality time with a nice dinner out, a drink at one of the many bars, or catch a show.
There are numerous dining options onboard Royal Caribbean, including early times in the main dining room and a large buffet with something for even the pickiest eater. There are casual eateries families love, letting them indulge in a slice of pizza, hamburgers, hot dogs and self-serve ice cream.
There is a multitude of cabin options, including connecting rooms and larger family cabins to make life easier. The new Icon of the Seas even has new family cabins along with a dedicated family area – Surfside Neighborhood which houses many kids' activities.  
2. Innovation
Image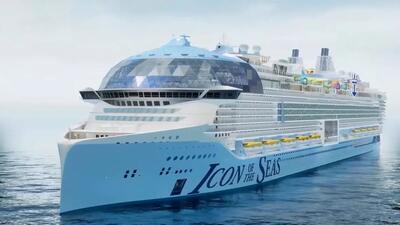 A hallmark of Royal Caribbean is innovation, and they continue to redefine the quintessential cruise experience.  
This could not be more evident than with the introduction of their newest ship, Icon of the Seas, a couple of weeks ago. The cruise line reimagined spaces and experiences, resulting in some spectacular changes which no doubt contributed to their record breaking sales for the new ship, which won't even sail until 2024. A new adult only area, including a suspended infinity pool, a dedicated kids' area, and enhanced entertainment venues, are just a couple examples of ingenuity in design. And, not to be forgotten, they added a waterpark on the top of the ship.
The launch of the Icon class follows their impressive Oasis-class ships, which opened up the center of the ship, providing inside cabins with views, a lush central park area with live trees and plants, and a fun Boardwalk that includes a merry-go round. Royal Caribbean's themed neighborhoods are well designed to manage the flow of nearly 6,000 guests, making venues feel less crowded. 
Their focus on innovation extends to the operation of ships, recognizing the need to be sustainable and reduce carbon emissions. The cruise line just announced that it is the first major cruise line operator to sail from a U.S. port while using renewable diesel fuel. This, in conjunction with its move to Liquefied Natural Gas (LNG)  in the Icon class of ships, will reduce carbon emissions. A great step forward.
3. Perfect Day at CocoCay
Image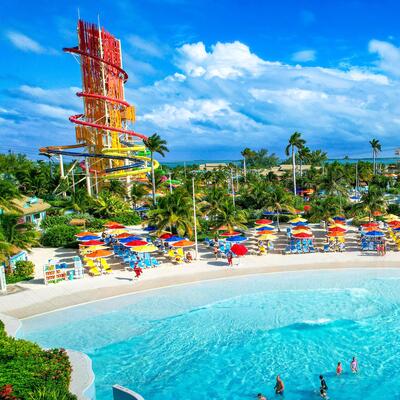 For the ultimate Caribbean beach paradise look no further than Perfect Day at CocoCay. Incredibly popular among cruisers, the Bahamian island has been transformed from its humble beginning as Little Stirrup Cay. Thanks to a sizeable $250 million investment, the 125-acre island has become a premier port in the Caribbean.   
Guests can have a chill beach day or high energy thrills, with a wide selection of activities and areas to explore. It boasts a number of stunning beaches, a waterpark with 13 slides, and the region's biggest wave pool. Cruisers can enjoy the day swimming, snorkeling, kayaking, and jet skiing on the ocean. Along with floating cabanas, a wave pool and Oasis lagoon, guests will find plenty of ways to stay cool.
On land, cruisers can play some basketball, dine at the exclusive Coco Beach Club, zipline, go on a balloon ride or chill out in a beach bed or cabana. The island has a number of classic watering holes as well as complimentary food at Snack Shacks, which has its signature chicken sandwich.  
One of the best things about this island is that you can enjoy the day without spending any money; it is just an easy walk down the pier. Unlike some other cruise lines, drink packages apply to the private island.
4. Large Fleet
Image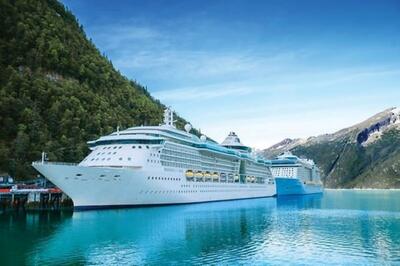 Whether you love new ships with all the latest and great activities or you prefer a more old school, traditional cruising experience, Royal Caribbean has you covered.
Its latest Oasis-class ship, Wonder of the Seas, launched in 2022 and enjoyed the summer in Europe, with its reigning title of the largest ship in the world. However, Royal Caribbean continues an aggressive building program by introducing a new class of ships with Icon of the Seas, set to sail in 2024. This will be followed up by Utopia of the Seas in 2024 and two more Icon class ships thereafter.
For those who don't necessarily want the largest ship in the world they still have other options among its seven classes of ships. The size of their fleet means the cruise line offers its passengers plenty of itinerary options and prices. Their niche classes, including Vision and Radiance class ships, are able to navigate smaller ports that the larger ones just can't. A bonus to smaller ships, they also don't charge the premium pricing that comes along with the newer, fully decked out versions.
5. Food
Image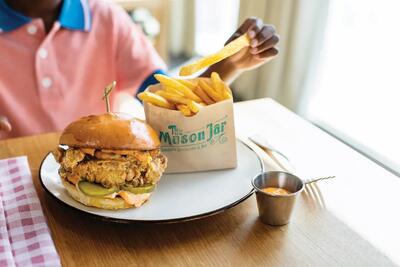 Food on cruise lines has evolved from the traditional main dining room experience and famous buffets. It is commonly said that no one ever goes hungry on a cruise, and Royal Caribbean is no exception.
Guests aboard Royal Caribbean ships can expect a high quality food experience with plenty of included options. Beyond the standard venues, there are numerous complimentary options, such as the ever popular Sorrento's Pizza and Park Café, which is legendary for its roast beef sandwich.
A lighter menu can be found at the Solarium Bistro, which is Mediterranean focused with a buffet for breakfast and lunch, and sit down meals in the evening. Other eateries include El Loco Fresh, with flavorful Mexican dishes, and Café Promenade, which has all day for coffee, treats and sandwiches.
For those who want to try something a little different, there are numerous specialty restaurants (for an additional fee) that run the full gamut of food experiences. Enjoy classical Italian food at Giovanni's or Southern cuisine with some stiff drinks at the Mason Jar. Sushi and Teppanyaki are mainstays on Royal Caribbean ships, along with traditional steakhouses and a whimsical dining experience at Wonderland.
6. Entertainment
Image
Another thing that Royal Caribbean has become well known for is its sizeable entertainment lineup with top notch productions and live music. Everything from Broadway shows to comics, ice shows, classic piano bar, karaoke, and games shows. There is a ton of great options on Royal Caribbean ships.
Relax and enjoy live jazz, listen to some classics in an English style pub, or try to find the wandering piano guy who moves throughout the ship - he can even be found occasionally playing in an elevator.
One of its most unique offerings is Royal Caribbean's AquaTheatre, where performance artists put on breathtaking shows while they dangle high above the audience. Part acrobatics, part diving with a strong narrative, the performers leap off 30 foot high diving platforms to a pool below. 
7. Activities
Image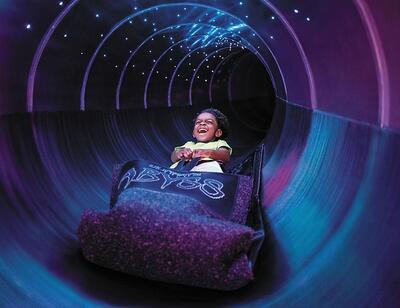 Kids and adults alike will have tons to do on a Royal Caribbean ship, most of which is included in the cruise fare. Traditional sports courts, mini golf, and shuffleboard have been seriously upgraded with a whole host of amazing activities. Guests can enjoy surf simulators, rock climbing, zip-lining, ice skating, and plenty of sports as part of the daily schedule onboard.
Waterparks and splash pads are always popular on ships, and Royal Caribbean continues to enhance its offering with epic slides such as the Ultimate Abyss, the tallest slide at sea at 216 feet, spanning 10 decks.
Kids have a blast in complimentary age-based programs that offer plenty of activities to keep them busy and make new friends. A great plus for kids and parents alike, as it allows time for some adult fun as well.
Adults can partake in everything from wine tasting, art auctions, sushi making classes, health segments, gyms, ship tours, and spa treatments, to name a few.
 8. Itineraries
Image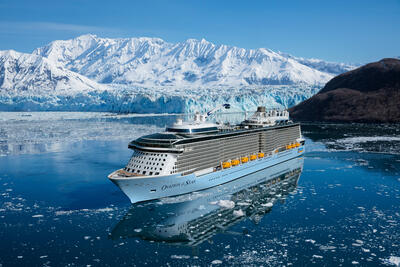 Although the name Royal Caribbean conjures up images of sailing through the blue Caribbean Sea, the cruise line sails well beyond the tropics. Cruising to more than 300 destinations worldwide, guests can choose from as little as a short 2 nights cruise to an extraordinary 274 night world cruise.  
More and more cruisers are venturing to scenic Alaska with its incredible bounty of nature, majestic views, wildlife and glaciers. Visiting frontier towns from the Gold Rush to whale watching is just some of what it has to offer. Equally beautiful and rustic are cruises to the Northeast with itineraries that include ports of call in Maine and Canada. Experience the wide open Atlantic Ocean, or visit charming fishing villages with some of the friendliest people you will ever meet.  
European cruises continue to increase in popularity as passengers love to bask in the warm sunshine of the Mediterranean. Steeped in history, architectural wonders and medieval towns nestled along stunning coasts, the appeal is evident. Further north, ships follow the routes Vikings once sailed across Northern Europe with epic vistas and sky high fjords.  
Others enjoy the rich cultures of Asia, with cruises to countries such as Thailand, China and Japan. Some venture further to explore the islands of the South Pacific, as well as Australia. Some longer voyages also include itineraries such as transatlantic, transpacific, South America, and Panama Canal, providing an immense amount of variety to choose from.
9. Cabin options
Image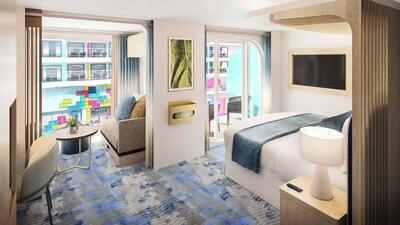 Whether you want an ocean view balcony, cozy interior cabin or deluxe suite, Royal Caribbean has a stateroom for every type of traveler. The new Icon class of ships has 28 unique room categories, including new ones such as family cabins with bunk beds and split bathrooms, accessible cabins across various categories and more spacious interiors cabins.  
They also offer numerous suites, which start at junior cabins with more space and some perks, to luxury options which include multiple levels and your own genie (the cruise line's term for butler extraordinaire). These staterooms are luxurious and apartment sized. The new Ultimate Family Townhouse is massive, with three levels and everything you could possibly imagine.
There are plenty of options in between, such as connecting rooms and balconies overlooking Central Park, a garden oasis in the center of the ship.  
10. Value
Image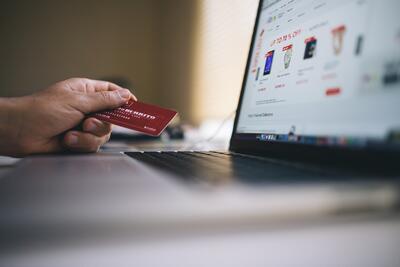 Last but definitely not least, Royal Caribbean offers its customers unparalleled value. Cruise vacations now openly battle land based vacations and put forth a seriously competitive package, as hotel and resort prices have skyrocketed in 2022.
With some cruises starting at $99, including food, entertainment and a whole host of activities, it is hard to beat. Frequent promotions and programs such as Kids Sail Free is a great value for families as well.
The cruise line's new, growing fleet offers its passengers even more great amenities, with an expansive menu and cabin options to suit every budget. 
They also sail from numerous ports to hundreds of destinations, providing more options for those not wanting to have the added cost of flights, they include various ports throughout Florida, New York, Los Angles and Seattle to name a few.