It is a very exciting day in the cruise industry with the introduction of Royal Caribbean's newest ship - Icon of the Seas.
The cruise line has been very hush-hush on the details of this new ship, but today we got a look at this innovative new class of ships.
Sailing from Miami on Eastern and Western Caribbean itineraries, Icon of the Seas has something to offer everyone, from fantastic new amenities and entertainment to reimagined family areas and plenty of adult-focused areas.
Here are the top 15 new things on the Icon of the Seas that have cruisers buzzing. 
1. Bigger and Better
Image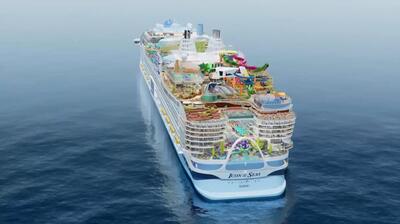 Icon of the Seas has a whopping 20 decks, compared to 18 on Wonder of the Seas, with a maximum capacity of 7,600 passengers. Although the new ship is slightly larger than its famous predecessor, it is the evolution of this ship class that is groundbreaking in that it enhances so many aspects of the cruising experience. 
Whether it's an infinity pool with amazing aft views or a split bathroom in cabins, there is no detail too big or too small that Royal Caribbean has not looked at. It is apparent that there was a major emphasis on how to make every part of the cruise experience better.   
With new entertainment, 23 food venues, 8 fantastic neighborhoods, 7 pools and a waterpark, the ship offers something for everyone, including a vast array of cabin options not seen on other Royal Caribbean ships.
2. Thrill Island
Image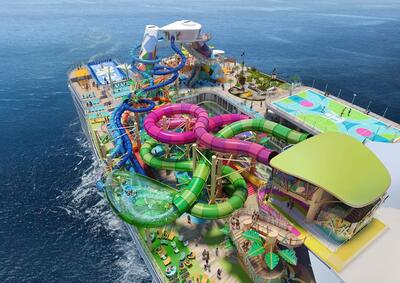 One of the most exciting additions to the Icon of the Seas is the use of themes from the cruise line's private island in the Bahamas, Perfect Day at CocoCay. The ship will have its own Thrill Island area, the ultimate waterpark at sea. It has a record breaking 6 slides, along with the adrenaline pumping Crown's Edge, where guests get to step off the ledge of the ship and dangle over the seas.  Not for the faint of heart!
The waterpark is full of firsts. The ship will feature high thrill water slides, including the Frightening Bolt, the tallest waterslide at sea; the Pressure Drop, a free-fall slide, along with Storm Chasers mat-racing slides. A fun addition is the Storm Surge & Hurricane Hunter, another first with family raft slides.
3. Chill Island
Image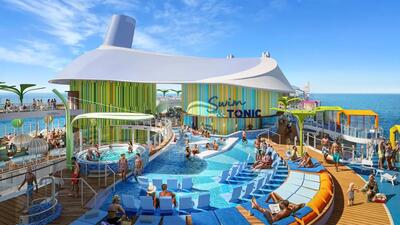 After all the excitement of Thrill Island, take a break at Chill Island, a three-deck pool area, another extension of Perfect Day at CocoCay. 
Cruisers will love the Swim & Tonic swim-up bar, with a fun play on the famous English cocktail. It is the perfect place to cool off or hop over to the Royal Bay Pool, the largest pool at sea with water loungers.
Looking for some adult time?  You can relax in Cloud 17, which is the adults-only retreat with its own bar, the Lime & Coconut. Or, alternatively, for a more zen experience, there is the more quiet, infinity-edge Cove Pool.
4. Surfside neighborhood
Image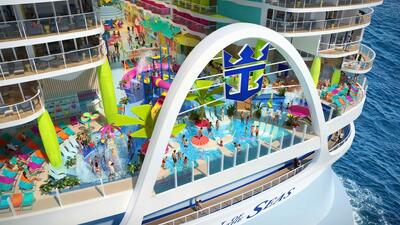 This colorful area is ideal for families. Royal Caribbean has brought together all the great family focused amenities in one spot with the new Water's Edge Pool and Splashaway Bay aquapark, Adventure Ocean, and the teen space Social 020. Surfside will also have Baby Bay, Playscape and a carousel.
While the kids have fun, grownups can relax at the Water's Edge pool. The pool is not adults-only, but is meant to be an oasis for adults while kids enjoy the other pool areas.
The area also includes Royal Caribbean's signature carousel, along with dining venues, to keep the youngest of sailors happy and fed.
5. Surfside cabins
Image
Not only is Surfside a family-focused area, but it also has family staterooms in perfect proximity to all of the action.
New cabin types include the Surfside Family Suite, which can accommodate up to 4 guests, with a cozy kids alcove that transforms into a living space. Guests also enjoy a private balcony and Royal Suite Class perks. For something more compact, there is the Surfside Family View Interior with windows overlooking the neighborhood.
Icon of the Seas will debut the first Ultimate Family Townhouse, which spans an incredible three levels. The massive cabin features an in-suite slide, a cinema space, karaoke, a spacious balcony, a private entrance to Surfside neighborhood, and more.
6. The Hideaway
Image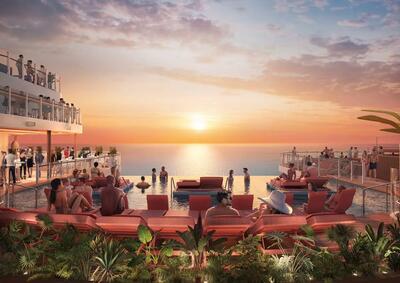 Adults get to have fun too ! The cruise line's new Hideaway area provides a beach club/ pool party vibe with epic ocean views
One of the most noticeable improvements with this new ship is a better use of prime locations throughout the ship. The Hideaway is one of the best spots at the back of the ship.
This is also where you'll find the first suspended infinity pool at sea, and it's surrounded by a multilevel terrace, whirlpools, a variety of seating and a dedicated bar.
7. AquaDome
Image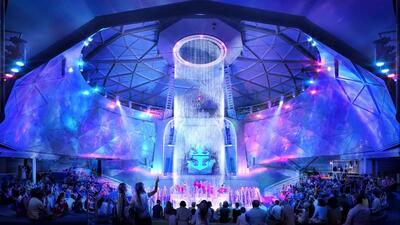 On Oasis class ships, the AquaTheatre provides guests with thrilling water shows in the open-air theatre at the back of the ship. A truly unique, crowd-pleasing experience.
With this newest itineration, Royal Caribbean has morphed this into the AquaDome located at the top and front of the ship. This Is a fantastic change, as the venue is now indoors and no longer subject to the whims of the weather, such as rain showers and wind. The venue can be enjoyed all day long.
It also has an impressive 55-foot waterfall (the tallest one at sea), along with wraparound ocean views. Guests can soak up the stunning vistas while they enjoy a bite to eat or drink.
8. Suite area
Image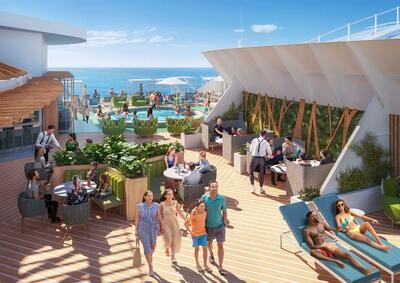 Royal Caribbean really upped its game with enhancements to the suite neighborhood on Wonder of the Seas. The two-level enclave provides suite guests with a stunning deck area, along with a restaurant and lounge.
Just when we thought they could not do any better, they expanded this area to three levels with a two-level sun deck with a pool and whirlpool that guests of Star and Sky Class suites can enjoy.
Coast Kitchen has grown into two levels, along with the introduction of The Grove, a new, casual Mediterranean-focused dining venue for suite guests.
9. The Pearl
Image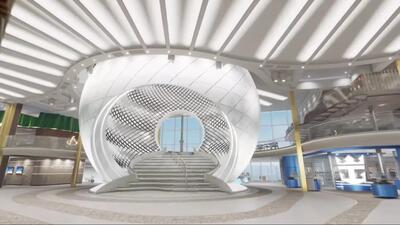 It is not entirely clear yet what the Pearl will be, but the futuristic, gleaming sphere-shaped structure is located in the Royal Promenade and has become a bit of an enigma for fans of the cruise line.
Royal Caribbean has said that the Pearl has special panels that can produce all sorts of effects, so one would assume that it will have some entertainment value. We will have to wait and see, but we are already intrigued. 
This will no doubt be a big draw for cruisers as they stroll in the Promenade.
10. Sea views
Image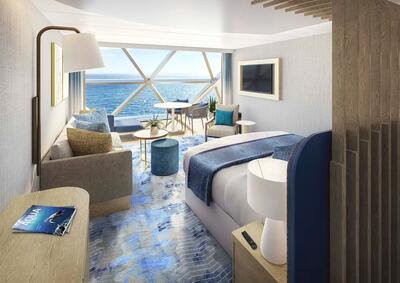 Whether it's an infinity pool with spectacular views of the aft of the ship, or windows in the Royal Promenade, Royal Caribbean has seemingly put a much bigger focus on sea views no matter where you are on the ship.
Traditionally, there have been no ocean views while strolling through the Royal Promenade on Oasis class ships, leaving passengers a little detached from their surroundings. Being able to look and see the ocean or the port, wherever you may be, is certainly a major improvement.
This trend can also be seen in new cabin designs, such as the Panoramic Ocean View. These staterooms have wall-to-wall and floor-to-ceiling windows for even more epic water views. 
11. New cabin categories
Image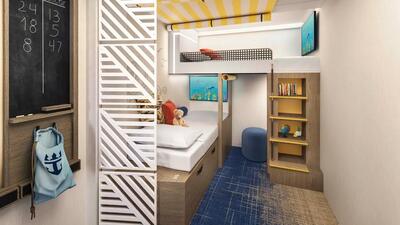 As noted, the Icon of the Seas includes an epic Ultimate Family Townhouse as well as Panoramic Ocean View cabins. Other new cabin types include the Family Infinite Balcony, which is a great addition with space for up to 6 guests, a big plus for larger families.
This cabin features a separate bunk alcove for kids, a split bathroom design, and an infinite balcony.– a living space that transforms into an extended open-air escape at the push of a button.
For those fans of inside cabins, the Inside Plus is an expanded interior room with an improved layout and a deluxe closet.
12. Plenty of free activities
Image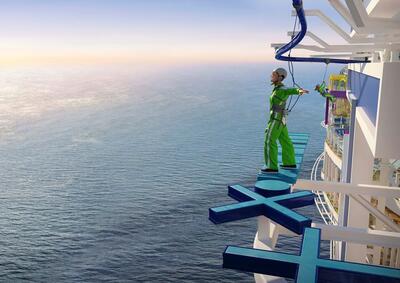 Although cruise ships have moved a little away from a truly all-inclusive experience, Icon of the Seas offers numerous venues, activities and entertainment that are included in your Royal Caribbean cruise fare.
The new Thrill Island waterpark includes amazing new thrill rides and slides with no extra charge. Something all cruisers will love. In fact, all of the adventures in the waterpark are complimentary, including the Crown's Edge.
13. LNG powered
Image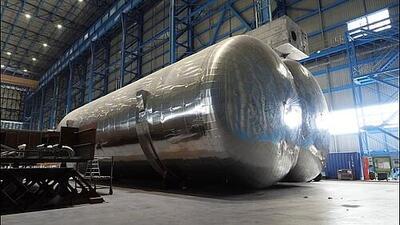 In an effort to improve its carbon footprint and sustainability, the cruise industry has been moving in this direction with other cruise lines making LNG (liquefied natural gas) powered ships. 
Icons of the Seas will be the first Royal Caribbean cruise ship to use this technology., along with fuel cell technology, to reduce its reliance on heavy fuels. A step in the right direction.
14. New dining and drink venues
Image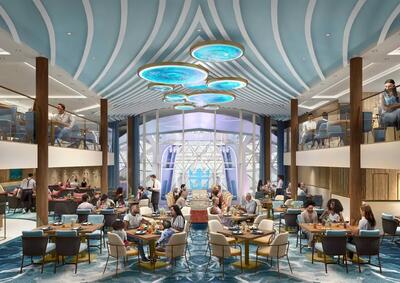 Cruisers are always excited to try the newest restaurants and bars. If Perfect Day at CocoCay is any indication, no doubt the Gin & Tonic swim-up bar will be a popular spot. I am not sure how the chair hogs will save their underwater bar stools, but they will no doubt try.
In terms of restaurants, the Grove has been added as a new option in the Suite area, and  Royal Caribbean has teased that there will be 23 venues onboard. What will this include? We can't wait to find out about all the new exciting food and drink options.
15. Enhanced Central Park
Image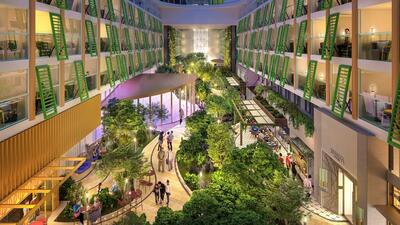 Central Park, which was introduced on the Oasis class of ships, provided guests with something they had never seen – a park with live plants and trees in the middle of a cruise ship. The area even has some cabins looking out over this serene setting, a true oasis of calm on a sometimes busy ship.
For Icon of the Seas, Royal Caribbean has promised an enhanced  Central Park, even more, lush greenery, as well as signature dining and music. Renderings from the cruise line show a new cabin style for balcony cabins looking onto Central Park as well.