If you are sailing on a Carnival cruise soon, whether it is to the Bahamas, Caribbean, Alaska, or elsewhere, you might be debating on purchasing a drink package.
Carnival's drink package offers guests the option to enjoy up to 15 alcoholic beverages, as well as unlimited sodas and other applicable non-alcoholic beverages, per day on their cruise for a fixed daily rate. 
It is a popular choice, especially for those who want to avoid racking up a large bill on their onboard account, but how much does this convenience cost?
If you are looking at the alcoholic beverage option, you can expect to spend more than the unlimited soda package. Let's get into how much Carnival Cruise Line's drink packages are. 
CHEERS! Beverage Package
Image
Carnival's alcoholic package is also known as CHEERS! For $64.95 per day (if booked onboard), you get up to 15 alcoholic beverages per day and have an extensive selection to choose from, as you can order any spirit, cocktail, beer, or glass of wine that is valued at $20 or less. Additionally, you get a 25% discount off the menu price for any spirit or wine by the glass that is above $20, as well as any bottle of wine or champagne. 
As mentioned earlier, the CHEERS! Package includes unlimited non-alcoholic beverages, such as sodas, zero-proof frozen cocktails, energy drinks, specialty coffee, hot tea, 500ml bottled water, and other non-alcoholic bottled beverages. 
Also, if one adult purchases the package, all adults over the age of 21 must also get it, so you will want to factor that into your budget. This is done to eliminate the possibility of people sharing packages. 
Read more: 20 drinks to order if you have a cruise drink package
Bottomless Bubbles
Image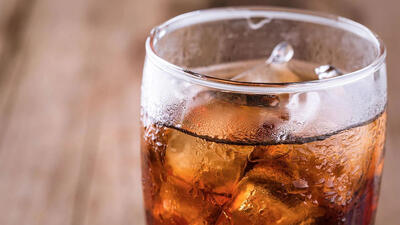 Bottomless Bubbles is Carnival's other drink package that they offer to guests of all ages. For $9.50 per day per adult or $6.95 per day per child, you can enjoy all-you-can-drink soda and juice for the duration of your cruise. 
The following sodas are included with Bottomless Bubbles:
Pepsi
Diet Pepsi
Pepsi Zero Sugar
Caffeine Free Pepsi
Diet Pepsi Caffeine Free
Sierra Mist
Sierra Mist Zero Sugar
Mug Root Beer
Mountain Dew
Diet Mountain Dew
Bubly Lime Sparkling Water
Bubly Blackberry Sparkling Water
Drink packages and gratuities 
Image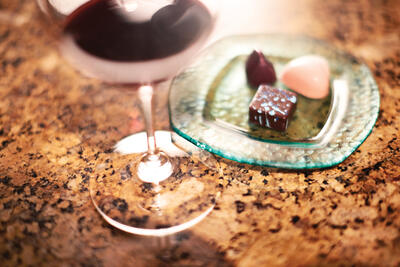 In addition to the base price of either drink package, you will have to pay an 18% gratuity, which is meant to cover the usage of the package for the entirety of your cruise. Whenever you order a beverage, you are not expected to leave an additional tip unless you feel as though the service warrants it. 
This means that the actual daily cost of the CHEERS! Package is about $76.64. The daily price of Bottomless Bubbles with gratuity is $11.21 per adult and $8.20 per child.
If you want to save some money, you should consider buying the package before your cruise. 
When is the best time to purchase a Carnival drink package?
Image
If you are certain that you want a Carnival drink package, you will benefit from purchasing it in advance. 
Carnival offers a 10% discount for all CHEERS! Packages that are purchased by 11:59pm the day before embarkation and 9:00pm EST through call center. Rather than paying $64.95 per day, the package costs $59.95 per day. This comes out to about $5 in savings per day. 
In other words, if you wait until you are book onboard, you will pay more than if you purchased the package before the cruise.
Unfortunately, there are no discounts offered for Bottomless Bubbles, meaning that you can purchase it before your cruise or once onboard for the same price. 
Read more: Carnival Cruises Tips & Tricks
Should you get a Carnival drink package?
Image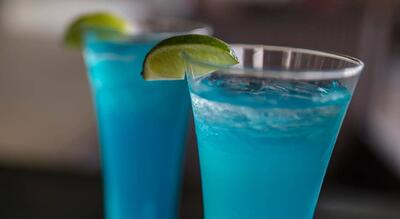 Drink packages have just as many fans as they do critics. Some people love the convenience of being able to order a drink without fearing receiving a large tab at the end of their vacation. Others do not see the point in drinking that much. 
Whether or not you should get a drink package is dependent on your personal preferences and habits. Your itinerary should also be taken into consideration. If you are going to be spending most days in port with few days at sea, you may not be able to fully maximize the program's benefits. Note that CHEERS! will not work at Half Moon Cay. 
If you plan on averaging at least six spirits, cocktails, and/or glasses of wine values at $10.50 or more per day, you will save money by purchasing a package. The same goes for if you can drink at least ten beers valued at $6.50 or more per day. 
Of course, if you take advantage of the non-alcoholic options, your breakeven point will be even less. Those who enjoy specialty coffees, for instance, will enjoy starting each morning with a handcrafted latte. Without the package, one would cost you $3.75. 
Read more: 6 reasons why you should get a Carnival drink package
Is it cheaper to get the drink package on a Carnival cruise?
Image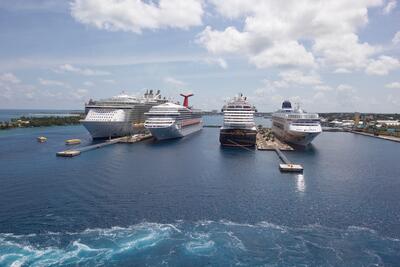 Compared to other mainstream cruise lines, Carnival has one of the cheaper drink packages, regardless of whether or not you buy it in advance or once on the ship. In fact, Carnival is actually know for having some of the cheapest cruise add-ons. 
Royal Caribbean, for instance, prices their drink package dynamically. This means that the ship, time of year, and itinerary will all impact how much a drink package is going to cost on your specific sailing. 
On an upcoming 7-night Mexican Riviera cruise onboard Navigator of the Seas, for instance, the Deluxe Beverage Package is currently priced at $75.99 per person per day before the 18% gratuity.  If purchased onboard, it is valued at $102 per person per day!
Image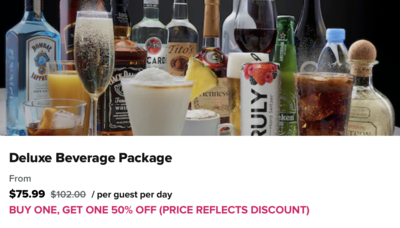 If purchased in advance, the Classic Soda Package tends to be less than Carnival's. Royal Caribbean charges $13.50 per person per day if purchased onboard; however, it can be found on sale on the Cruise Planner for around $8.99. 
Similarly, Norwegian Cruise Line's Unlimited Open Bar Package begins at $109 per person per day. If, that is, you do not opt to include it as one of your "Free at Sea" offers.
The primary difference between Carnival Cruise Line and most other mainstream cruise lines is that they offer unlimited packages. Carnival's is fixed at 15 alcoholic beverages per day. 
How much does a cruise with drink package cost?
Image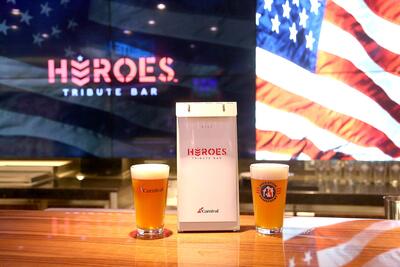 The price of a cruise with a drink package is going to vary based on cruise length. If you are going on a 7-night cruise, the total price for your drink package will obviously be more than if you were to go on a 3-night cruise. Note that with Carnival, you must pay for the drink package for the entire duration of your cruise. 
Let's take a look at how much a CHEERS! Package will cost on cruises of different lengths and how purchasing it in advance will help you save some of your hard-earned money:
3-nights
If you wait until you are onboard, you will pay about $229.92. By buying the package in advance, you will save $17.70 and pay $212.22.
4-nights
On the ship, a 4-night package will cost $306.56, while it will only cost $282.96 if you get it prior to getting on the ship. 
One pro in getting a package on a shorter cruise is that it is easier to maintain the breakeven point. Drinking 6+ cocktails per day may seem more realistic to some on a 3- or 4-night cruise than a weeklong one. For that reason, you may feel as though you are able to maximize the package's value more. 
5-nights
You will save close to $30 if you buy the CHEERS! Package prior to boarding a 5-night cruise, as it costs $383.20 on the ship and $353.70 in advance. 
Image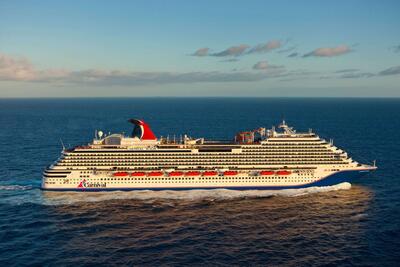 6-nights
For a 6-night cruise, you will pay $459.84 per person if you get the package on the ship or $424.44 per person if you get it in advance online or by directly calling Carnival. 
7-nights
A drink package on a weeklong cruise will run you $536.48 onboard or $495.18 if you get it prior to your cruise. 
8-nights
The longer the cruise, the higher the savings you will see by purchasing the CHEERS! Package in advance. On an 8-night cruise, you would save about $47 per person by getting it before the cruise, as it would only cost you $565.92 compared to $613.12.
If I wait until the cruise, when should I buy the drink package?
Image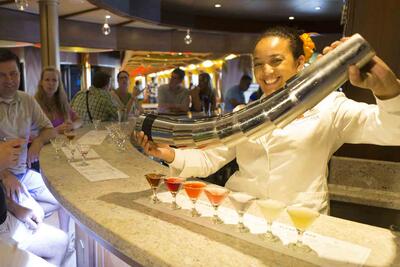 If you have boarded your cruise and decided that you actually do want a drink package, you will want to make sure that you visit a bar or dedicated CHEERS! kiosk as soon as possible, so you can start utilizing the package's benefits! 
One upside to waiting until you are on the cruise is that you will be able to apply any onboard credit that you have towards the package's total cost. You cannot do this in advance. Depending on how much onboard credit you have, you may find this to be more valuable than the 10% discount. 
Another benefit is that you can also purchase a package on the second day of the cruise, meaning that this is one less day you will have to pay for. 
Note that if you are sailing out of New York City or Galveston, CHEERS! will automatically start the second day of your cruise vacation. Due to state laws, you will have to pay for each drink individually on embarkation day.