Carnival Cruise prides itself as having the most fun ships at sea. Your cruise is sure to be filled with tons of activities, entertainment and delicious eats during your sailing. With a fun and highly energetic atmosphere, the fun truly doesn't stop onboard a Carnival cruise ship.
For first-time cruisers, learning the ins and outs of a new cruise line can be overwhelming. While all cruises certainly have similarities, each cruise line has their own unique features and amenities. 
A little bit of preparation and research can help tremendously during your cruise planning process. If you're looking for insider info on Carnival Cruises, you've come to the right place! 
Here's our list of the best tips and tricks for Carnival Cruises to help you have your best cruise ever.
Download the App
Image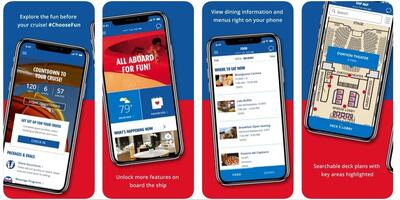 New cruise ships are filled with technology from top to bottom deck. So, it only makes sense that cruise lines are developing their own apps to enhance the onboard experience. 
Before you board, download Carnival's Hub App to your phone. This will make your cruise experience onboard simpler with everything accessible in one easy spot. You can connect to Carnival's onboard Wi-Fi and access the app for free.
You will find everything from activities and events to the cruise itinerary. This is a must!
Read more: 18 Cruise Apps You Need Before Your Next Sailing
Faster to the Fun
Image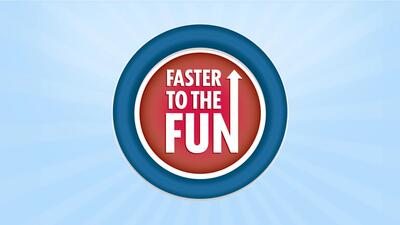 Another great tip for Carnival Cruises is to take advantage of the cruise line's Faster to the Fun Program. This is a shore excursion that's available for the day 1 and speeds up your embarkation process.
For as little as $39.95, you can have early access to your cabin and have priority delivery for your luggage to your stateroom. This is a great way to start your vacation! But, book as soon as you can because this excursion often sells out.
Another great perk of Faster to the Fun is that you will receive priority tendering. This can be handy when you have ports that require a tender from the ship to the shore. Long lines can be common when everyone onboard wants to disembark at the same time. 
With Faster to the Fun, you will be on your way to port before everyone else.
Shareholder Credit
Image
It pays to be a Carnival Cruise shareholder! Anyone who owns at least 100 shares of Carnival Corporation is eligible to receive an onboard credit during each cruise. 
Shareholders that are sailing on cruises with 6 days or less will receive $50 credit onboard. For 7 day cruises, shareholders will receive $100. Finally, shareholders onboard a 14 day or longer will receive $250 onboard credit. 
To receive credit, cruisers need to contact Carnival by email, fax or mail with the necessary information stated on the cruise line's website.
Bottled Water Delivery
Image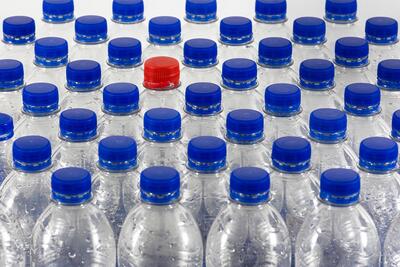 Between sunbathing, swimming and drinking onboard a cruise ship, it's very easy to get dehydrated. I always have a bottle of water with me during my cruise to try and stay as hydrated as possible.  
One of the easiest and cheapest ways to get bottled water onboard is to order a pack through Carnival itself. For only $4.95, you can order a 12-pack of water and have it delivered directly to your stateroom.
These bottles are great to bring to the beach, on an excursion, or while you explore one of the ports. 
Early Dinner at Guy's Burger Joint
Image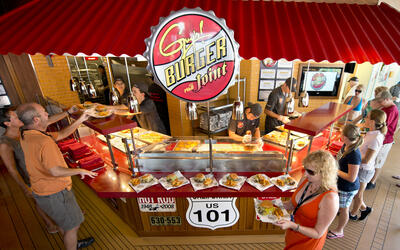 Famous foodie-chef and Food Network Star Guy Fieri partnered with Carnival Cruises to open Guy's Burger Joint onboard the company's cruise ships. You can enjoy a delicious burger and hand-cut fries poolside - the definition of vacation! 
It's no surprise that there can be long lines at Guy's Burger Joint because everyone wants to try it out. It's a hot spot on the pool deck anytime during the day. 
If you want to eat at Guy's Burger Joint and beat the crowds, consider eating later in the afternoon right before everyone heads to dinner. This is when you'll probably find the shortest line. Consider it a small appetizer before your dinner!
BlueIguana Breakfast
Image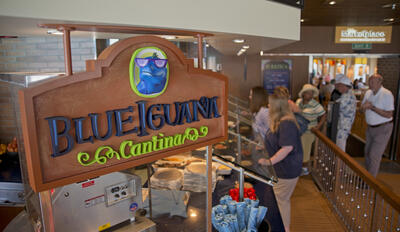 One of the popular spots to dine onboard Carnival cruise ships is BlueIguana. Most people don't realize that BlueIguana offers complimentary breakfast burritos throughout the sailing.
When it comes to breakfast, a lot of cruisers head straight to the buffet each morning. This can make for long lines and the annoying struggle to find a table. 
BlueIguana is a great place to grab breakfast. Since most don't know about this breakfast hack, you will probably find shorter lines and a more relaxing breakfast experience. 
New York and Texas Departures - Beverage Packages
Image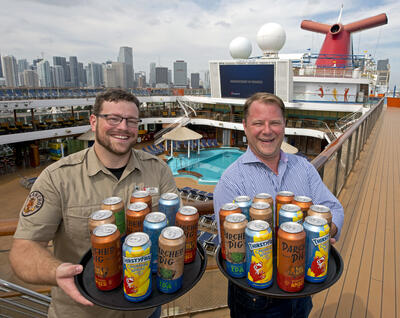 If you're cruising from a departure port in Texas or New York, don't expect to enjoy your beverage package on day 1 of your cruise. Due to state laws, Carnival doesn't allow beverage packages to be available until 6:00 am on day 2 of these cruise. 
No fear though! You can still purchase alcohol on the first day. For sailings in Texas, the ship will still offer special drinks that comply with state laws. 
Also an important note, you are only charged for days you can access your purchased beverage package. For example, if you are sailing on a 7 day cruise, you will only be charged for 6 days of drinking. 
Find Cheap Beer at the Buffet
Image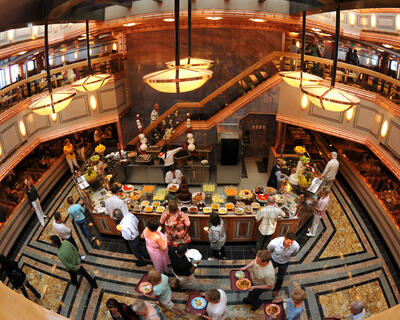 If you're looking for the cheapest beer onboard a Carnival cruise ship, head to the buffet! You can be your own bartender and actually pour yourself a nice cold beer. 
Carnival cruise ships have a few self-service beer stations that passengers can access. Even better - these beers are only $4, which is a steal!
On average, this is about 50% cheaper than anywhere else onboard where you can get a beer. 
Specialty Restaurant Lunches
Image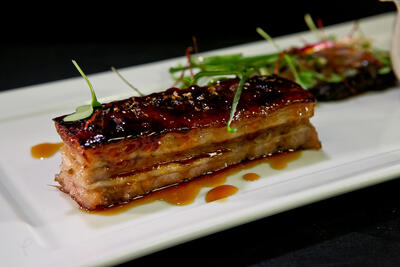 For the most part, indulging in a meal at a speciality restaurant will cost extra. Onboard Carnival cruise ships, you can often grab lunch for free in the specialty restaurant. This includes restaurants like JiJi Asian Kitchen and Cucina del Capitano. 
Although the served lunch will be different than the restaurant's typical dinner menu, this gives Carnival cruisers a nice lunch option to avoid crowds at the buffet. 
Find Peace in Serenity
Image
Carnival's fun ships inevitably attract tons of families traveling with kids. If you're looking to relax in a quieter space that doesn't have kids running around, consider heading to the Serenity area onboard your Carnival cruise ship. 
You have to be 21 to enter the Serenity area, making this a great spot for Carnival cruisers looking to relax. Serenity has plenty of comfortable seating, along with a dedicated bar to grab a cocktail before hitting up the hot tub. 
Enroll in Carnival's VIFP Club
Image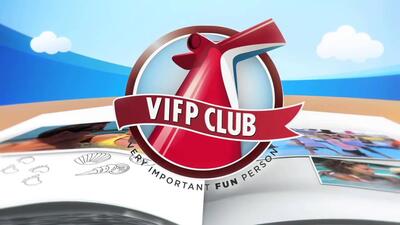 Most cruise lines have loyalty programs that can offer very lucrative benefits and rewards. Make sure you and your travel party are all enrolled in Carnival's VIFP Club, which stands for Very Important Fun Person Club. 
Once you have your VIFP number, you can start to access Carnival's member-only fares and specials. You can also start earning points each time you cruise!