Norwegian Cruise Line is one of the most popular mainstream North American cruise lines and offer cruises to destinations across the world on their fleet comprised of 18 ships. 
If you are sailing on a Norwegian cruise in the upcoming future, you might be debating on purchasing one of their drink packages. 
A Norwegian Cruise Line drink package is meant to enhance the vacation experience by making the cruise more inclusive. For a daily fixed priced, you will be able to indulge in as many alcoholic a non-alcoholic beverages as you wish, within reason of course. 
Depending on which package you select, you will be eligible to get unlimited drinks up to a certain dollar value. Their cheaper package, for instance, only includes cocktails and spirits under $15, while their premium beverage package option is all-inclusive. 
Due to the convenience associated with drink packages, they are popular choices, especially for those who want to avoid racking up a large bill to settle at the end of the cruise, but how much does this convenience cost?
Keep reading to learn more about how much drink packages are on Norwegian Cruise Line. 
Unlimited Open Bar Package
Image
The Unlimited Open Bar Package is Norwegian's basic alcoholic package. Because of that, it does come with some restrictions and is not fully all-inclusive: 
Select cocktails, spirits, beer, and wine by the glass valued under $15
20% off all bottles of wine and champagne 
Unlimited soft drinks and juices
This is the drink package that is included with any "Free at Sea" offer. This means that if you select this as one of your perks, you will only have to pay gratuities on the package. If you would like to upgrade, you may do so for an additional cost of $29 per person, per day. 
It can be purchased separately once you place your cruise deposit. The current pricing is $109 per person, per day. 
Premium Plus Beverage Package
The referenced media source is missing and needs to be re-embedded.
Norwegian's Premium Plus Beverage Package is the more expensive of the two alcoholic package options. As mentioned above, you can upgrade from the Unlimited Open Bar Package for an extra $29 per person, per day. 
If you do not select the latter package as one of your "Free at Sea" offers, the Premium Plus Beverage Package will cost you $138 per person, per day. With this option, you will get the widest selection of alcoholic beverages:
All top-shelf cocktails and spirits, as well as all beer, champagne, and wine by the glass
Select bottles of premium champagne and with wine dinner and 40% off all other bottles
Unlimited soft drinks, juices and energy drinks, as well as bottles of still and sparkling water
Starbucks coffee and specialty drinks 
Hawaii Beverage Package
Image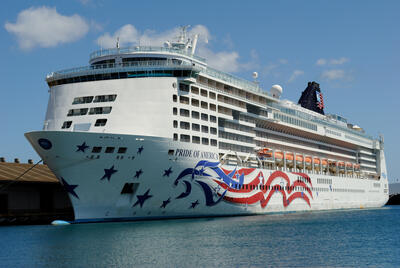 If you are sailing on Pride of America, note that you will only have one alcoholic beverage package option. For $109 per person, per day, you can enjoy a wide selection of beverages up to $15 for the entire duration of your sailing. 
Additionally, you will be able to enjoy unlimited non-alcoholic beverages, including soda, juices, and bottled still and sparkling water. 
This package is applicable only on Pride of America cruises for the first and second guests on the reservation. 
Unlimited Starbucks Package
Image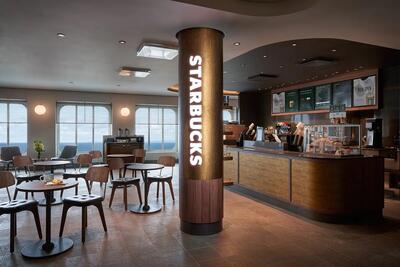 For those who run on premium coffee, you will love Norwegian's Unlimited Starbucks Package! For $12.95 per person, per day, you are able to get your favorite brew as much as you would like, such as classic coffees, teas, Frappuccinos, and any other specialty coffee served by Starbucks. 
Unlimited Soda Package
Image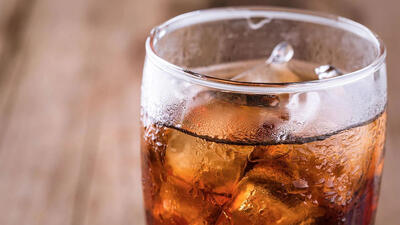 The Unlimited Soda package is offered to guests of all ages 3+ and is the cheapest package Norwegian offers. For $9.95 per person, per day, you can enjoy unlimited fountain soda for the duration of your cruise. It includes Coke, Diet Coke, Sprite, Ginger Ale, Tonic Water, Fanta, and Soda Water. 
Drink packages and gratuities 
Image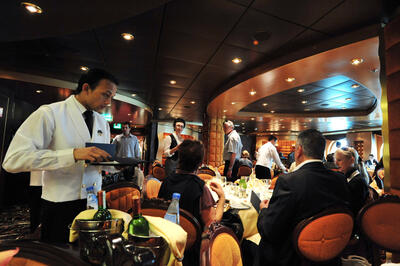 The base price of any drink package is subject to an additional 20% gratuity and service charge, which is meant to cover the useable for the entire cruise. In other words, whenever you go to order a drink, you are not expected to leave an additional tip. You can, of course, do so if you feel like the service warrants it!
As an example, if you were to purchase an Unlimited Soda Package for a 7-night cruise, you would pay $69.95 before gratuity. After the 20% fee is charged, the total package price becomes $83.88 before the service charge. 
Likewise, let's say you want an alcoholic package. If you select the Unlimited Open Bar as one of your "Free at Sea" offers, you will still have to pay the gratuity for the entire cruise. And if you want to upgrade, the $29 daily fee is subject to another 20% service charge, too. 
When is the best time to purchase a Norwegian drink package?
Image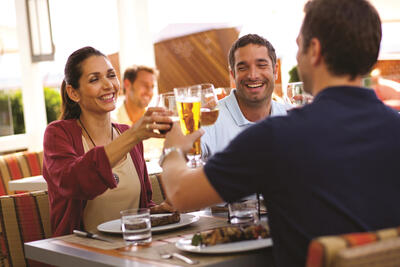 If you are certain that you want a Norwegian drink package, the best time to purchase one would be at the time of booking to make sure it is included as one of your "Free at Sea" offers. If you wait, you will be paying much more than just the gratuities, especially if you knowing that you want to upgrade to the more inclusive package!
Read more: Norwegian Cruise Line Tips & Tricks
Should you get a drink package on your upcoming Norwegian cruise?
Image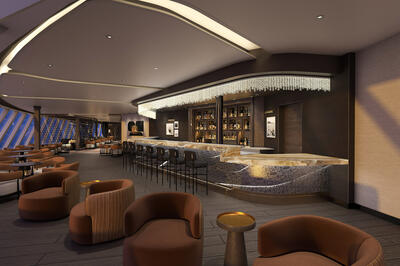 Some cruisers are such die-hard fans of drink packages that it is must-have on any cruise, whether it is for the convenience or overall value. Others, however, do not see the point in purchasing a package and drinking that much. 
If you are considering getting a package, you need to reflect on your habits and personal preferences. Another thing that you should think about is your cruising itinerary. If it is port-intensive, you may not be able to maximize the package's benefits. 
When looking at the itinerary, note that you can use packages at Great Stirrup Cay, Norwegian's private island in the Bahamas. It cannot be used at their other private destination, Harvest Caye, Belize. 
If, however, you are able to snag the drink package as part of "Free at Sea" while booking, it will most likely be worth it, even if you only drink two cocktails per day! 
You will be paying close to $22 per day in gratuities, so if you order two $15 cocktails, you will have already gotten your money's worth. Of course, that does not include any soft drinks that you decide to get. 
Is it cheaper to get the drink package on a Norwegian cruise compared to other cruise lines?
Image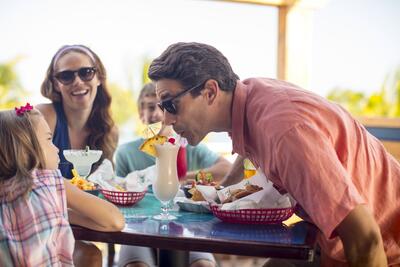 Compared to other mainstream cruise lines, Norwegian has some of the more expensive drink packages. If, that is, you purchase them separately from the "Free at Sea" promotion.  
Royal Caribbean's drink packages are priced dynamically, which means that the ship, time of year, and itinerary will all impact how much a drink package is going to cost on your specific sailing. 
Let's take a look at how much the Deluxe Beverage Package costs on an upcoming 7-night Mexican Riviera cruise onboard Navigator of the Seas. Right now, it is currently priced at $75.99 per person, per day before the 18% gratuity. 
Image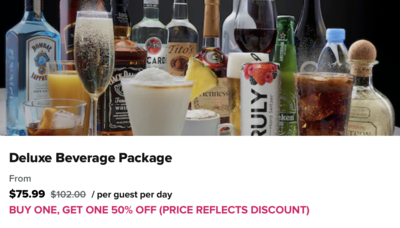 This is because they offer sales when booked in advanced via the Cruise Planner. If purchased onboard, it is valued at $102 per person per day! This, however, is still cheaper than Norwegian's Unlimited Open Bar Package. 
Royal Caribbean's Classic Soda Package tends to be about the same price as Norwegian's. While they charge $13.50 per person, per day if purchased onboard, it can usually be found on sale through the Cruise Planner for around $8.99. 
Like Royal Caribbean, Carnival Cruise Line only offers one alcoholic drink package. If purchased in advance, it costs $59.95 per day, while it increases to $64.95 if purchased onboard the ship. It is important to note that their package only includes 15 alcoholic drinks per day-- Norwegian's packages are unlimited. 
How much does a cruise with drink package cost?
Image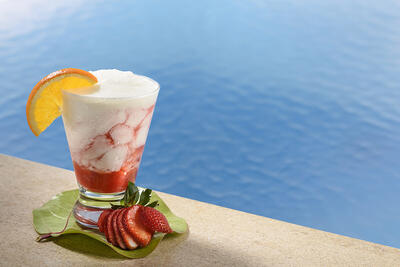 The price of a cruise with a drink package is going to vary based on cruise length, regardless if you select it as a "Free at Sea" or purchase it an another time leading up to the cruise. If you are going on a 7-night cruise, the total price for your drink package will obviously be more than if you were to go on a 4-night cruise. 
If, for instance, you are going on a 4-night cruise and getting the Free at Sea's Unlimited Open Bar Package, you will pay about $87.20, before Norwegian's additional beverage service charge. If you purchase the same package later, it will cost you about $525! 
Even if you opt to upgrade from the Unlimited Open Bar to Premium Plus Beverage Package, you will still only pay about $226.40, which is close to half of what the Unlimited Open Bar would cost for 4-nights if purchased later! 
Of course, drink packages are not required, and you can have a great time if you choose not to purchase one! Plus, it will make your cruise vacation a little bit cheaper, so long as you budget appropriately while onboard. 
If I decide to wait until the cruise, when should I buy the drink package?
Image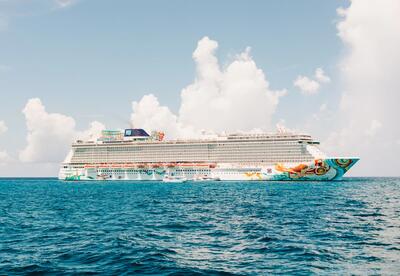 If you have boarded your cruise and decided that you do want a drink package after months of convincing yourself that you did not need it, you will want to make sure that you visit a bar as soon as possible, so you can start utilizing the package's benefits! 
There may be other places to purchase the package. If you are unsure, you can ask almost any employee, and they will guide you to the right place. 
Read more: 35 Norwegian Cruise Line tips that will make your cruise go smoothly