Ready to take a Norwegian Cruise Line sailing but want to know the best secrets?
Norwegian Cruise Line is one of the biggest names in the cruising industry and is known for their relaxed "freestyle cruising" model. In addition, they offer their guests great itinerary choices around the world, affordable cruise fares, and so much more. 
Image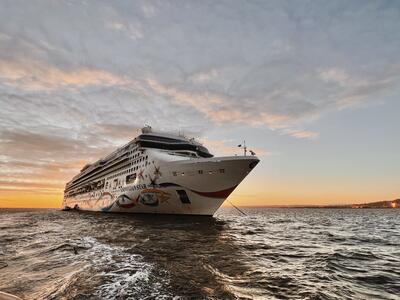 With Norwegian being a popular choice for many families because of their fun and innovative cruise ships, you might be wondering about the best ways to maximize your cruise experience while onboard.
There are plenty of "tricks of the trade" out there, so if you want to know the best Norwegian Cruise line tips, check out this list of helpful tips that you are sure to benefit from before setting sail.
1. Not all ships are the same
Image
Currently, Norwegian Cruise Line has one of the largest fleets in the cruising industry. As of September 2023, you can choose one of 19 different ships. 
You can opt to sail onboard Norwegian Prima and Norwegian Viva, their two newest ships that are part of the cruise line's new Prima Class. Onboard, you can race around a go-kart track, take a test of faith on a dry plunge slide, and more. 
Alternatively, they have some ships as old as 25 years old! While you won't find as much to do onboard, these tend to sail to more unique ports of call. 
Image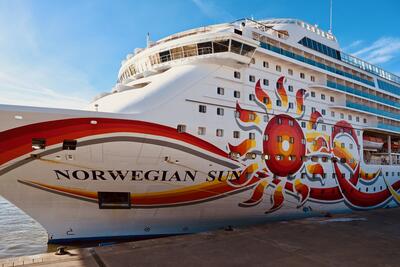 Typically, the newer Norwegian Cruise Line ships have more amenities, options, and things to explore, while the older ships are more simple and straightforward. 
Ships from the same class are similar in their layouts and offerings. For example, the Breakaway Class ships are very similar to each other (i.e., Norwegian Breakaway and Norwegian Getaway), as are the Norwegian Breakaway Plus Class of ships (i.e., Norwegian Bliss and Norwegian Encore). 
That being said, I found the Norwegian Sun to be very different from Norwegian Getaway in almost every way. 
Image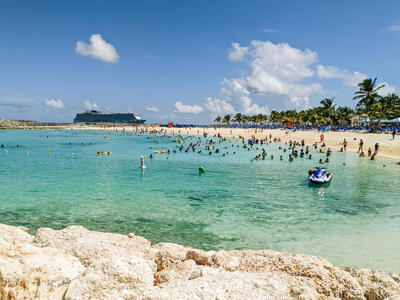 Read more: Things you'll notice when cruising on the newest cruise ship
2. Debate if you'd benefit from any of the "Free at Sea" perks or not
Image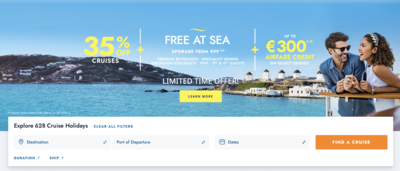 One of the most unique and standout features of the Norwegian Cruise Line brand is their longstanding "Free At Sea" program. 
This promotional program allows guests to choose from a variety of deals that allow them to enhance their cruise with Norwegian. Some of these deals include things such as a beverage package, wi-fi, shore excursion credits,, specialty dining, airfare, and more. 
So how do these promotions work? When prospective Norwegian guests go to make their booking on the NCL website, they will be prompted to select up to several of these "Free At Sea" deals. 
Image
Guests do not have to accept the "Free At Sea" promotions, but they often can save guests quite a bit of money in the long run. For example, a standalone NCL beverage package added to a cruise on its own can cost guests hundreds of dollars. In fact, the Unlimited Open Bar Package costs a whopping $109 per person, per day. 
If you book through "Free at Sea," you will only be responsible for paying for the gratuities, which amount to $21.80 per person, per day.
The Free At Sea deals do add a cost to the initial cruise fare, but if guests are looking to enhance their cruise vacation it may be an excellent deal. Evaluating exactly what guests want from their cruise prior to booking will help make a decision on whether any of these Free At Sea deals are worth adding to a cruise sailing. 
Read more: The best cruise booking perks – and are they actually free?
3. Download the Norwegian Cruise Line mobile app
Image
I highly recommend downloading the Norwegian Cruise Line app a few weeks ahead of any NCL cruise sailing, which will allow you to have some time to get used to the app and all of its features ahead of time. 
This mobile app is full of helpful information for cruise voyages, including deck plans, lists of restaurants, onboard entertainment, and more.
Prior to a cruise, guests can use the Norwegian Cruise Line app to research their ship, as well as pre-purchase cruise add-ons like Wi-Fi, beverage packages, and shore excursions. The app will also be useful when you're checking in for your cruise. 
Additionally, once onboard, guests will be able to access a digital version of the Freestyle Daily, the onboard ship itinerary and schedule.
4. Make embarkation easier by checking in online
Image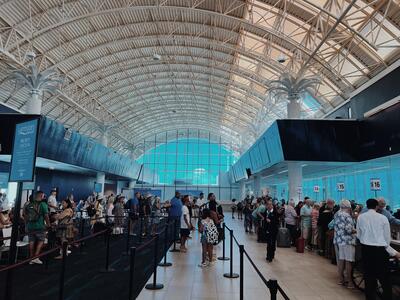 Once a guest books a cruise with Norwegian Cruise Line, they will be encouraged to go through the online check-in process for their sailing 21 days before their cruise is set to depart. 
Guests can locate the online check-in portal in the NCL app or on the website. During the online check-in process, guests will fill out necessary documentation, including submitting a picture of themselves and verifying their passport information. 
Image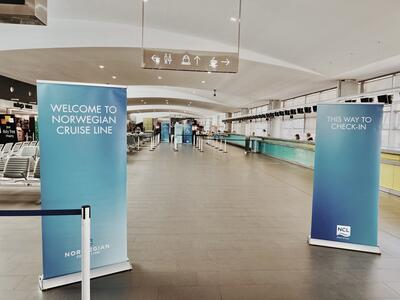 This helps to ensure that the physical check-in at the cruise port will be a quick and easy process.
I was once able to breeze through the physical check-in at the port in about 15 minutes simply because I took the time to finish the online check-in a couple weeks in advance of my cruise. 
Read more: 31 cruise ship embarkation tips and tricks (2023)
5. Consider what stateroom category you want
Image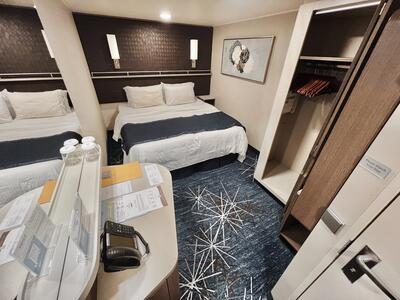 Something that Norwegian Cruise Line does very well is to provide many different types of stateroom categories for guests to choose from for all budgets and preferences. 
Whether you're a single traveler looking for a solo adventure, a couple embarking on a romantic getaway, or a family of four looking to make memories together, Norwegian Cruise Line has a cruise stateroom type for everyone onboard their ships. 
Image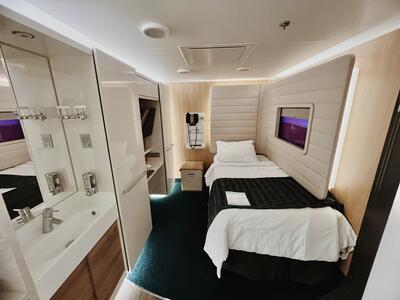 Because there are so many different types of staterooms to choose from, I recommend researching which is right for you and your travel companions. During my time onboard Norwegian ships, I have had the privilege of sailing their standard interior staterooms, as well as even trying out one of their studio cabins. 
All these rooms have been great experiences, both onboard Norwegian's newer and older ships!
Read more: I stayed in a $1,700 stateroom on Norwegian Bliss — see what my room on this new cruise ship looked like
6. Do you have a need for speed?
Image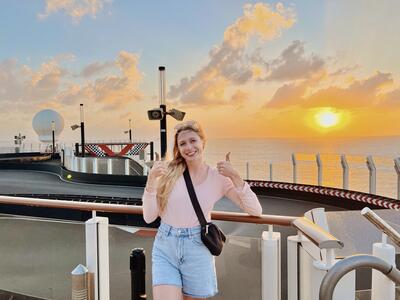 One of the most unique onboard activities that I have seen while cruising has been onboard select Norwegian Cruise Line ships. 
When the Norwegian Bliss set sail, she was the first cruise ship to feature a go-kart track at sea! Since then, the cruise line has raced forward with innovating and improving this experience with each new ship that debuts. 
Image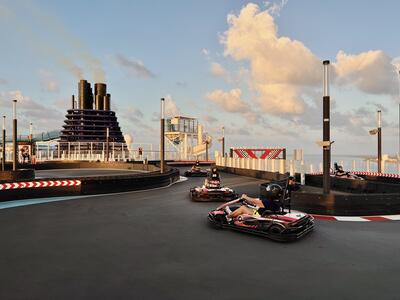 The Norwegian Speedway is exclusive to Norwegian Cruise Line, meaning that you won't find it onboard any Carnival, Royal Caribbean, or MSC ship! That being said, this experience is an extra cost, which is currently $15 per person.
Something I think is neat about this experience is that it is an activity for the whole family, as younger children who can not yet drive can participate, as well as adults looking for a thrill. Guests can choose to either drive one of the cars solo or with another passenger. 
7. Book shore excursions ahead of your cruise
Image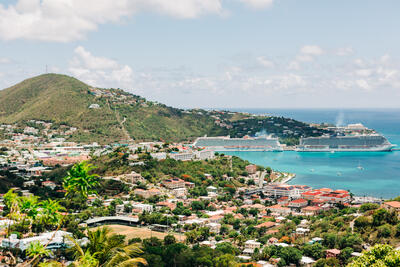 Norwegian Cruise Line offers an extensive list of excursions at each port of call, all of which can be viewed in the NCL app. It is important that you research each port of call and what's offered, so you don't miss out on any must-do experiences! Pre purchasing shore excursions can be cheaper than purchasing shore excursions on board the ship. 
I recommend to all guests of Norwegian Cruise Line that they take a look at the offered shore excursions for their cruise ahead of time. This can be done either online after logging in, or through the NCL app. 
Image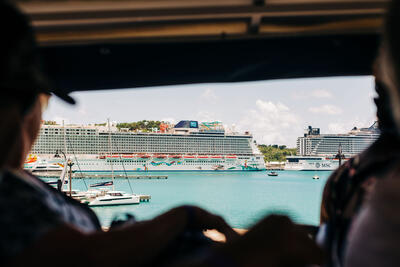 In addition to saving some money, pre purchasing shore excursions will also help insure that guests are able to secure a shore excursion they like. Shore excursions often can fill up or sell out onboard Norwegian Cruise Line voyages. 
I recommend browsing the excursions on offer by Norwegian Cruise Line well ahead of time. This will help guests plan their vacations, as well as reserve a spot on a popular excursion. As some sought-after shore excursions may fill up completely and become sold-out by the time a cruise embarks.
Image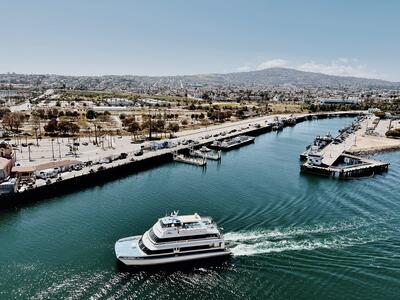 Many shore excursions offered by Norwegian Cruise Line are partnerships with local tour companies at the ports of call. Browsing the excursions will additionally help guests budget for their vacation, as all of the shore excursions are an additional expense through Norwegian Cruise Line.
You may also save some money, as pre-purchasing shore excursions can be cheaper than purchasing them once on the ship!
Read more: 11 common cruise shore excursion mistakes to avoid
8. Arrive at your scheduled boarding time on embarkation day 
Image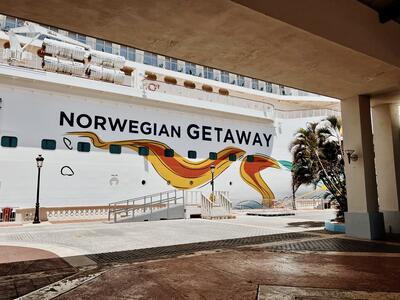 During the online check-in process, guests will select a boarding time for their embarkation day.
Arriving on time for your selected boarding time will help ensure that guests are able to board their ship quickly and efficiently. 
For example, when I was sailing onboard Norwegian Getaway, I arrived at the cruise port in Port Canaveral about 10 minutes early to my selected boarding time around 11:00am. 
Image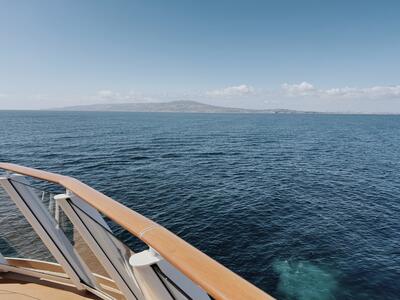 Since I had also completed the online check-in, I was able to complete the physical part quickly, and I was onboard by 11:15am! This meant that I essentially got the full day onboard. 
Arriving to the port on time also ensures that guests can maximize the most out of their first day onboard. 
Read more: 12 reasons to get as early a check-in time as possible for your cruise
9. If you want to see a show, visit the Box Office as soon as possible
Image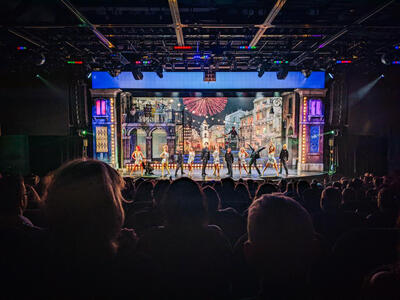 Unfortunately, something that I had not read anywhere before my first cruise with Norwegian was that visiting the Box Office on the first day of the cruise can be essential. 
Almost all of the entertainment onboard Norwegian Cruise Line is complimentary; however, some of the newer ships have Broadway-style shows that require reservations in order to attend. 
The Box Office is where guests can speak to a crew member who can help reserve entertainment times for them throughout their cruise. 
Image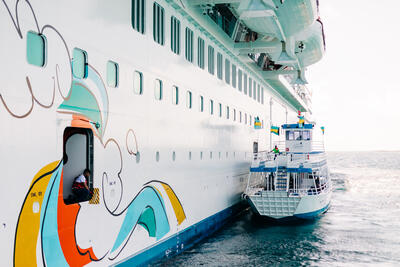 Another important reason guests may want to visit the Box Office is because this is where guests can reserve tender tickets for tender ports. For example, on my cruise onboard Norwegian Getaway, we were scheduled to visit Great Stirrup Cay, their private island in The Bahamas. 
Great Stirrup Cay is a tender port, meaning that there's no dock and guests are required to take a smaller boat ashore. At the Box Office, we were able to reserve a specific tender time for when we would go ashore to Great Stirrup Cay. 
10. Spend some time making a must-see list before your cruise
Image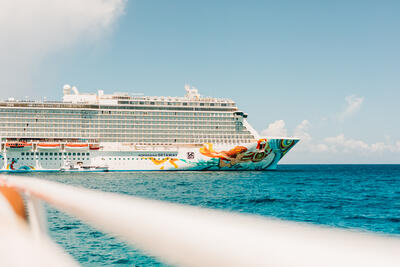 There's no denying that there's a lot to see and do onboard Norwegian ships, especially the cruise line's newest vessels. For guests new to cruising, the first time stepping foot onboard a Norwegian Cruise Line ship can be overwhelming. 
Because these ships have so much to offer their passengers, I recommend browsing the Norwegian Cruise Line website ahead of your sailing and familiarizing yourself with what your specific ship offers. 
Making a list of everything you would like to do and see during your trip will help make sure that by the end of the cruise, you feel fulfilled and did everything that you wanted to!
11. Save time by doing onboard activities when the ship is docked in port
Image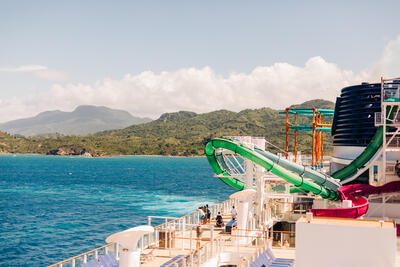 Norwegian Cruise Line ships often have so much to explore when it comes to onboard activities, including the only go-kart tracks at sea and thrilling water slides!
However, these onboard activities tend to be the most busy during sea days. That is why I recommend trying them during the morning or afternoon on a port day when the majority of guests are ashore. 
Once when I was docked at Amber Cove in the Dominican Republic, I discovered that the water slides onboard had virtually no line in the afternoon, making them easy to ride over and over again. Similarly, I visited the Skyy Ice Bar onboard Norwegian Getaway with my travel companion while the ship was docked in Great Stirrup Cay and was pleasantly surprised to find that we were the only guests inside. 
Image
When speaking to a Norweigan Cruise Line crew member, I was told that passengers tend to be more tired after port visits and are more likely to relax in their rooms or find a comfortable lounge chair than participate in onboard activities. If you are looking for a good day to visit popular onboard spots, I would recommend port days.
12. Tips about the main dining rooms
Image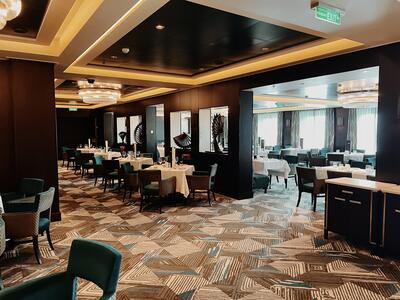 Unlike other mainstream cruise lines, Norwegian does not have a single, multi-story Main Dining Room. Instead, there are different complimentary restaurants that each feature different decor.  
Each venue serves the exact same menu each night, meaning that guests can dine at any of the complimentary restaurants and enjoy the same menu!
Image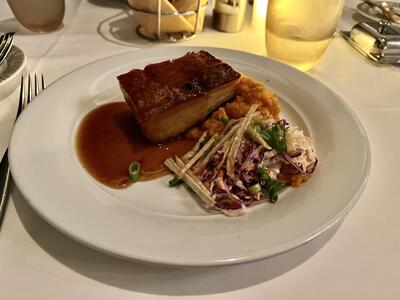 For that reason, I recommend trying out each main dining room to experience the different decor and atmosphere. 
13. Freestyle dining means flexibility
Image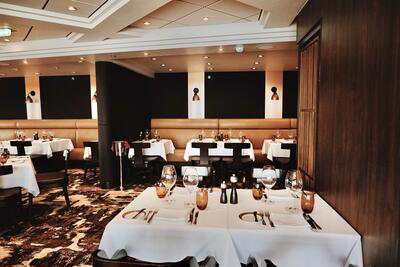 One of the most unique aspects of cruising with Norwegian is their Freestyle Cruising mantra. Norwegian is committed to giving guests the freedom to plan, control, and make the most of their own cruise experience. 
One of these Freestyle features allows guests to choose when and where they would like to eat dinner each night of their cruise. In other words, Norwegian Cruise Line has no assigned dining times or dining locations that guests must adhere to.
Image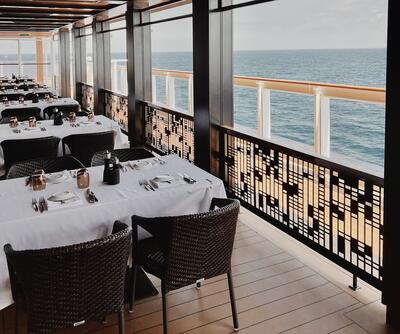 Unless guests are dining at a specialty dining venue, they do not need to make a reservation at the complimentary restaurants. Guests can arrive at these complimentary dining venues at any time during their operational hours for their meals. 
Make sure to check the Freestyle Daily once onboard for the hours of operation for each restaurant onboard!
14. Speaking of the main restaurants, consider having a leisurely breakfast there
Image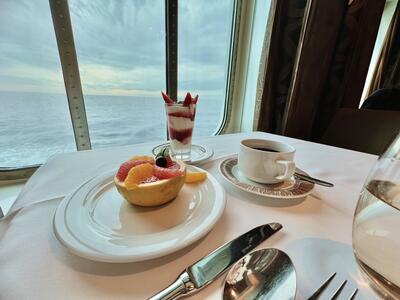 The most common place for guests to grab a bite to eat in the morning while on a cruise is the ship's buffet. 
However, I highly recommend getting breakfast at one of the complimentary restaurants at least once! I have been able to enjoy some yummy complimentary breakfasts at the Savor and Taste restaurants onboard Norwegian Bliss, Norwegian Getaway, and Norwegian Encore!
What makes these options stand out is that you have more choices that can not be found at the ship's buffet. Plus, they're more elevated dining experiences than breakfast at the buffet. If you are sailing on a cruise itinerary with lots of busy port days, I recommend trying out breakfast at one of the ship's complimentary restaurants on a sea day in order to maximize time on port days. 
15. Specialty dining is available for an extra cost 
Image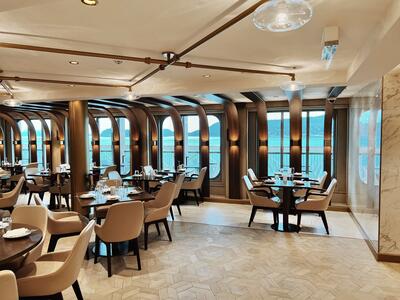 Each Norweigan ship offers a plethora of specialty dining choices, all of them unique. Their newer ships especially are filled with some great specialty dining venues for guests to try!
I recommend trying out at least one specialty dining restaurant during your cruise sailing. Norwegian's complimentary dining is great, and I have always really enjoyed these experiences. While specialty dining is an extra special experience and does come at an extra charge, it could be worth it. 
Image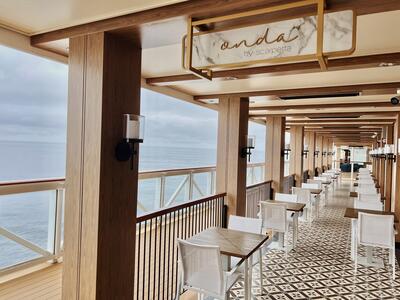 All specialty dining locations are an additional cost on top of the normal cruise fare, and it is highly recommended that guests make reservations at these dining locations ahead of time, as these venues are often smaller and have less availability.
Make sure to check out the specialty dining restaurants that allow guests to dine outdoors on The Waterfront or Ocean Boulevard, as these venues make for a great romantic dining experience. 
16. Buy Wi-Fi before your cruise
Image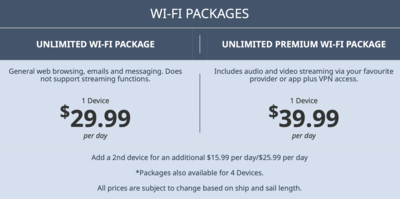 (Example of some Wi-Fi packages onboard Norwegian Cruise Line. These are not the only options and are subject to change based on ship and sail length)
Something I discovered the first time I cruised with Norwegian was that it's much cheaper to prebook your internet before your cruise begins, rather than once onboard the ship. 
Image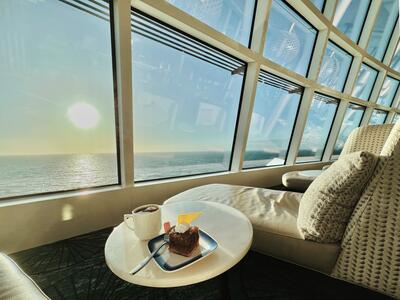 Norwegian Cruise Line guests will have the opportunity to reserve Wi-Fi for their cruise either at the time of booking or during the online check-in process prior to their cruise. If you are someone interested in staying connected during your cruise journey, I highly recommend doing this ahead of time. 
Once onboard it can cost 20% or more compared to pre-cruise prices. This can feel like a major bummer if you do not realize this ahead of time!
17. Allocate money for extra onboard expenses
Image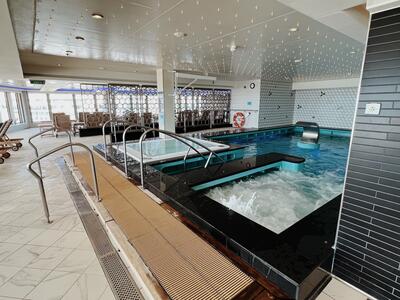 Some experiences onboard are an additional cost, such as the dinner with a show entertainment, as well as access to the thermal spa and certain adults-only areas.
I recommend deciding which, if any, of these extra experiences you would like to participate in ahead of time and factor that into your overall cruise budget.
Some of the onboard activities including the Speedway, Galaxy Pavilion, and Laser Tag will also cost extra to participate in. These activities range from about $10-$15 per person. 
Image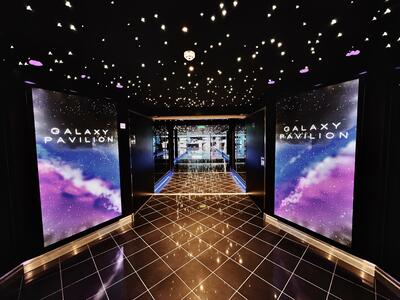 It can be easy to get caught up in the fun of it all on a cruise vacation and go over budget. Setting aside some additional funds for onboard expenses is always a good idea when planning for a cruise sailing. 
This will help ensure that at the end of a cruise voyage, passengers are not surprised by their final bill statement. 
18. Don't pass up a stop at Great Stirrup Cay
Image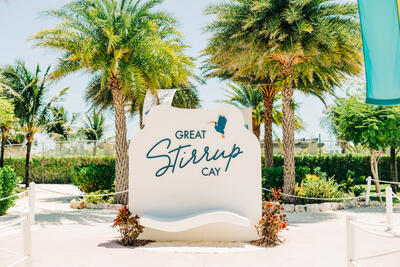 Great Stirrup Cay is NCL's private island in The Bahamas and is a popular stop on Caribbean itineraries.
If your ship is docking at this beautiful resort-like island, I recommend disembarking the ship early to make the most of your day ashore. The ship will typically dock around 8:00am! 
This island has plenty of lounge chairs that are free of charge for guests to use. The earlier guests leave the ship, the more likely it is that they will be able to find a lounge chair in the shade of one of the palm trees near the beach.
Image
Great Stirrup Cay has several food locations and bars for guests to check out and explore. I highly recommend checking what time the dining locations open and close during your visit as well to ensure you do not miss lunchtime. 
Plus, the dining is included in the cost of your cruise fare, meaning that you won't have to spend extra to enjoy a beachside BBQ. 
19. Pack a European power adapter 
Image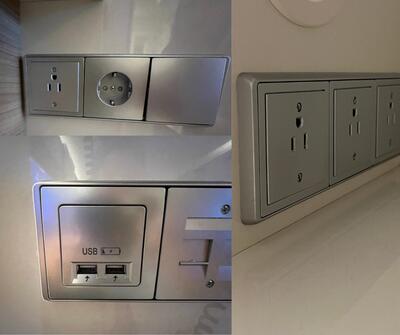 Norwegian Cruise Line staterooms can be equipped with more European outlets than U.S. outlets. This is important for guests wishing to charge their phones, cameras, and devices for their trip. 
To make use of all the outlets in your cabin, you'll want to pack some European charging adaptors, which can be found at many websites and retailers, including Amazon and Target. 
Guests can purchase power adaptors at one of the shops onboard, but I recommend that guests bring their own to avoid a hefty price tag. 
20. Research the weather and pack accordingly
Image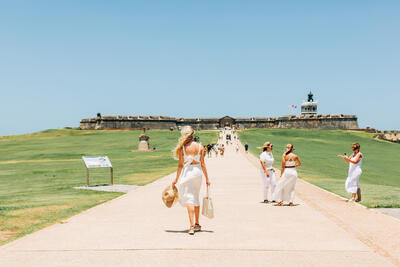 As with any trip, checking what the weather will be like can be an important part of packing.
I recommend checking the weather before a cruise sailing to see what the temperature will be like at the various port destinations. You never know when certain places will fall victim to a cold or warm front!
Pro tip: Even if you're cruising to Alaska, you'll want to pack a bathing suit, so you can enjoy the waterslides and pools onboard.
21. Save some money in your budget for drinks
Image
NCL offers various alcoholic drink packages for their guests.
These packages range in price and what types of drinks they cover. For the guests who wish to save some money and opt to not have a drink package, I recommend setting aside some money for drinks. Alcoholic drinks range from $10.00 USD to $25.00 USD onboard, and this price can add up to be rather expensive after several drinks.
Deciding how many drinks per day you might wish to enjoy, will help keep a budget.
22. Don't forget sunscreen and aloe
Image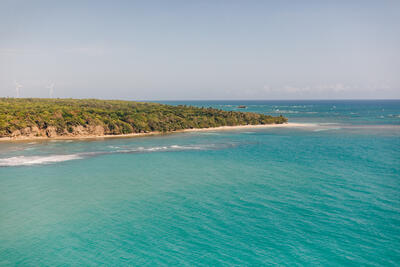 For guests traveling to warmer, tropical locations, you will want to ensure that you pack sunscreen and aloe. These products can often be very expensive to purchase onboard the ship or at a port if you forget them!
Additionally, making sure you have these products on hand will make sure that there aren't painful sunburns later on in your trip. There is no liquid limit for what guests can bring onboard with them when it comes to toiletries. This means that guests can bring a full sunscreen bottle and a bottle of aloe if they choose. 
Of course, you'll want to follow any airline requirements. If you are flying and only bringing a single carry-on, you will want to stop at a drugstore en route to the port, rather than buying the products onboard. 
23. Spend some time outside at The Waterfront or Ocean Boulevard
Image
One of my favorite things that can be found onboard select Norwegian Cruise Line ships is The Waterfront or Ocean Boulevard. 
This awesome space onboard some of Norwegian Cruise Line's ships is the perfect spot to catch the sunset, go for a stroll onboard, and even dine outside with ocean views. 
The Waterfront and Ocean Boulevard are where guests can find lounge chairs and areas, outdoor bars, and outdoor restaurants that wrap around the outside of the ship. It is one of my favorite areas of the newer Norwegian Cruise Line ships!
Image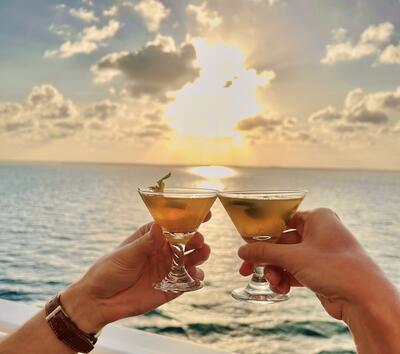 It is not often that cruise passengers can dine outside with ocean views, but Norwegian Cruise Line offers many specialty dining restaurants onboard the newer vessels in which guests can do just that. 
Onboard Norwegian's Breakaway Class and Breakaway Plus Class ships, the area is known as the Waterfront, while on Norwegian's newest ships (i.e., Prima Class ships), it's called Ocean Boulevard. 
I definitely recommend visiting this area during your cruise! It is a peaceful spot and makes for a great place to order a refreshing drink and watch the sunset. Sometimes, you can get some incredible views sailing into port, too, like I did while onboard Norwegian Encore sailing into Vancouver. 
24. Pack the night before disembarkation
Image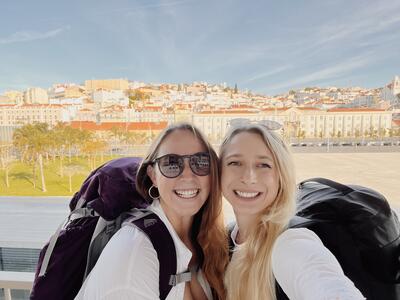 The worst part of any cruise is disembarkation day. Disembarkation day means the cruise journey has come to an end, and it is now time to venture home and hopefully start planning your next cruise vacation! 
Norwegian Cruise Line does a good job of making disembarkation on the last day of vacation a seamless and easy process. However, disembarkation morning can feel rather rushed. Guests are allowed to enjoy breakfast at the buffet onboard. Afterward, however, they're strongly encouraged to disembark the ship as soon as possible.
In order to enjoy a relaxing and stress-free morning and breakfast, I recommend packing all of your luggage the night before disembarkation. Don't forget to leave out your essentials, though!
25. Food is available around the clock, so you'll never go hungry
Image
What happens if you're craving a late-night snack? Not a problem! 
Norwegian Cruise Line ships have multiple options for guests looking to indulge in some late-night snacking. Room service is always a great option and is available 24 hours a day on some ships. The only cost for room service is a small delivery fee of $10 USD per order. The order can, however, include as many items as you want. 
The main buffet usually will have some late-night bites from around 10:00pm to midnight, too. 
Image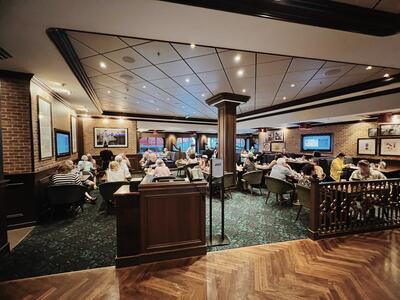 Additionally, some Norwegian Cruise Line ships have complimentary dining locations open 24 hours, such as O'Sheehan's Bar & Grill on Norwegian's Breakaway and Breakaway Plus Class ships. Guests can check the hours of operation for various food locations in the Freestyle Daily onboard.
26. Arrive at theater shows early to secure the best seats
Image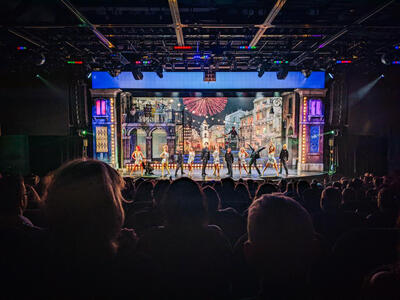 Attending the theater entertainment shows onboard Norwegian ships is complimentary to all guests. Because these shows are often quite popular, they tend to fill up quickly. 
I recommend arriving at the theater about 20 minutes before the start of a show in order to find a good seat.
Arriving early also means that guests can grab a drink at the theater bar to enjoy during the show before finding their seats!
27. Children will have so much fun in the youth clubs
Image
Norwegian Cruise Line offers complimentary childcare onboard for their younger passengers. There are several types of childcare services onboard depending on the age of the child:
Guppies Program (6 months to under 4 years of age)
Splash Academy (4 years to 12 years of age)
Entourage (13 years to 17 years of age).

 
28. Understand updated COVID policies
Image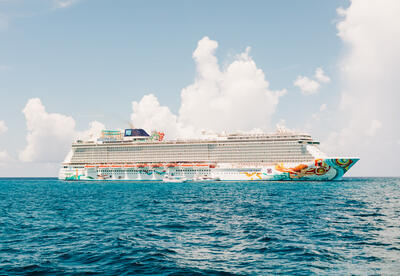 As of October 4th, 2022, Norwegian Cruise Line has decided to relax their COVID-19 policies.
NCL states, "With the relaxation of travel requirements around the world, we're thrilled to welcome all guests back on our ships to cruise freely to the places they've been dreaming of - regardless of vaccination status and with no testing requirements."
Prospective guests of Norwegian Cruise Line are no longer required to be vaccinated or test for COVID-19 before embarking on their cruise. 
29. Arrive at the cruise port the day before
Image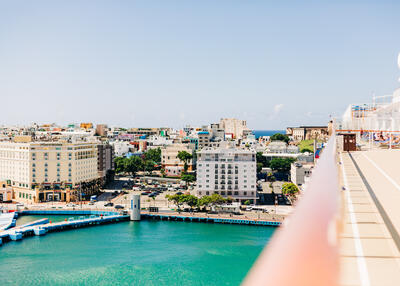 Planning for a cruise vacation can be a lot of fun, but sometimes it involves a lot of logistics. If you're flying, for instance, you will have to coordinate flight times and book a pre-cruise hotel, as you'll want to fly in the night before. 
Staying the night in a hotel near the embarkation port the night before a cruise sailing begins helps ensure that there is minimal stress on embarkation day. 
Plus, you'll be minutes away, meaning that you can be one of the first to arrive and begin their vacation!
30. Carry the freestyle daily with you
Image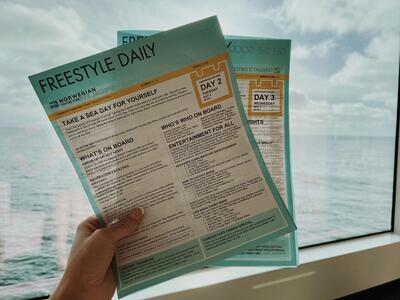 Norwegian Cruise Line does an excellent job of publishing and distributing their daily itinerary to all guests' staterooms. 
This daily itinerary is called the "Freestyle Daily," and it details important information such as daily ship activities, times for entertainment and dining, sunrise and sunset times, and much more. In order to help make sure you don't miss anything, I recommend carrying the Freestyle Daily with you or checking the NCL app frequently. 
Something that I did on my last sailing with Norwegian Cruise Line was check the next day's Freestyle Daily the night before and highlight any must-do activities. This helped me stay on track for any activities I wanted to see and do for the next day.
31. Pack a reusable water bottle
Image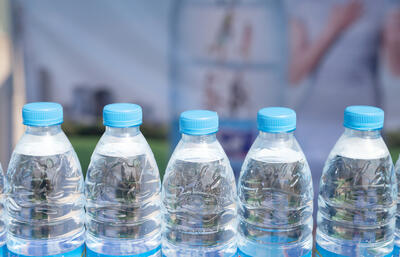 Hydrating is always important, especially while on vacation! Guests can purchase water bottles onboard, but they can be rather expensive.
Water is, of course, served at every meal, but if you are someone who would like regular water throughout the day and out and about while ashore, I recommend packing your own reusable water bottle. 
Guests can refill their water bottles at various locations around the ship, as well as in the sink inside their staterooms. Packing a reusable water bottle helps ensure guests have access to water and can easily stay hydrated during their cruise sailing. 
32. Bring your own toiletries
Image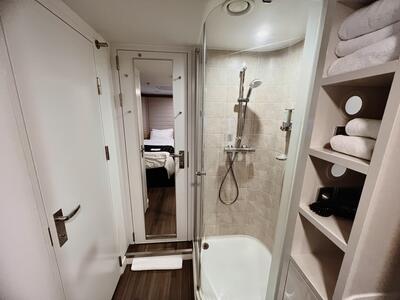 Norwegian Cruise Line supplies every stateroom bathroom with shampoo, conditioner, and soap. However, guests may require some toiletries that are not offered onboard. If you are someone who is partial to specific products, I recommend bringing your own.
The shampoo and conditioner that are supplied by Norwegian Cruise Line are mounted to the wall inside the shower and are restocked by your cabin steward. This ensures that guests will have plenty for the duration of their cruise. 
33. There's complimentary coffee, tea, and juice
Image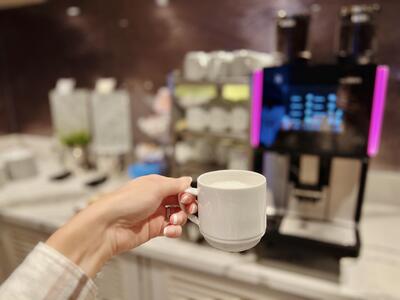 Something that I appreciate onboard Norwegian ships is that both tea and coffee are complimentary!
In addition to ordering these beverages from the restaurants onboard, guests can find tea and coffee stations in the main buffet area as well. 
If your chosen ship has the venue, my favorite place to grab a mid-afternoon coffee or tea is the Observation Lounge!
34. Unpack - there's plenty of room
Image
On my last Norwegian Cruise Line sailing, I stayed in the unique Studio Stateroom. I was pleasantly surprised by just how spacious this budget room was!
On the first night of my voyage, I decided to fully unpack my luggage, and this was a wonderful choice. The bed had plenty of space underneath to store luggage, and the closets had enough room and hangers for all my clothing. I felt that unpacking made me feel even more at home!
Even when I have sailed inside Norwegian Cruise Line's interior rooms, I have found there to be plenty of storage and space to spread out, too. 
35. Choose the itinerary before you choose the ship
Image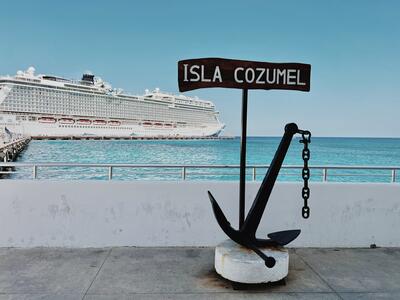 Norwegian Cruise Line has a large variety of itineraries, and their ships sail to nearly every corner of the world. While many of NCL's ships offer similar amenities and experiences, sometimes, the cruise itinerary can really make or break a cruise vacation.
For that reason, I recommend choosing and booking a cruise vacation based on the itinerary. 
Choosing a dream cruise itinerary will ensure that guests have a great travel experience. Sometimes, choosing a dream itinerary means that guests will be traveling on an older ship. 
However, on a port-intensive itinerary, an older ship is not a bad thing. Oftentimes, older vessels are more relaxed and can make for a great home base after busy days of exploration. 
36. Bring all your own reading materials
Image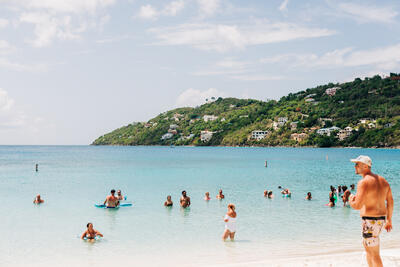 Whether you're purchasing Wi-Fi or not, it's always great to have a book on hand to enjoy during a relaxing sea day or on the beach. 
If you decide to skip buying internet, you'll want to make sure that you download everything ahead of time on your e-reader or tablet. Similarly, those who enjoy physical books will want to make sure that they have their own copy of the next book in their series!
37. It is important to pack a variety of clothing
Image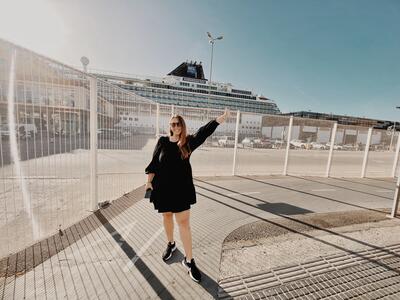 There is no dress code onboard Norwegian Cruise Line; however, guests may want to bring an assortment of clothing options. 
There are so many different types of activities onboard and ashore during port visits that guests may find themselves changing throughout the day.
For example, you might start with a casual outfit to wear while exploring Nassau before returning to the ship and changing into a swimsuit to enjoy the onboard pools. At night, you may want a nicer outfit for dinner, rather than wearing a t-shirt and jeans. 
While guests will not need to bring items such as a suit or ballgown, items like nicer dress pants or a sundress may be a good option when cruising with Norwegian Cruise Line. 
38. Bring your keycard everywhere
Image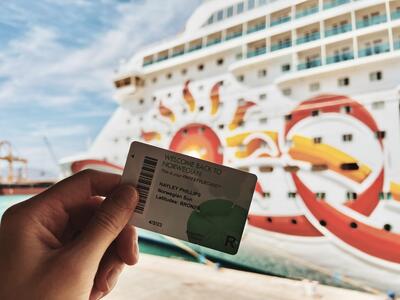 Stateroom keycards will quickly become your best friend onboard. These cards are used for much more than just accessing your stateroom. Keycards are used to charge onboard expenses to your account, checking in and out when getting on and off the ship during port visits, and checking in for dining reservations.
Because these keycards are so important, I definitely recommend everyone in your travel party carry their stateroom keycard with them everywhere you go while onboard. 
Because the keycards are an essential piece of equipment during a cruise, many guests choose to wear their keycard around their neck on a lanyard. Whether it's by lanyard, in a wallet, or simply in your pocket, I recommend keeping your keycard with you at all times during a cruise vacation. 
39. If you can, enjoy the sunset in the Observation Lounge
Image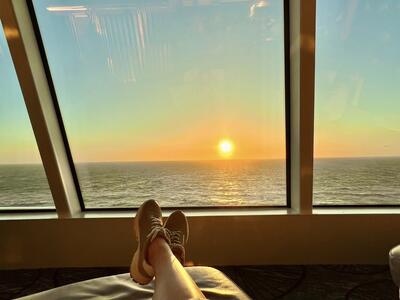 The Observation Lounge onboard select ships is a great place to watch the sunset. It has floor-to-ceiling windows that provide a place for guests to enjoy the sea views while also being indoors! I find this lounge to be quite cozy and a great place to spend a sea day, especially during a cruise to colder itineraries and destinations. 
In the Observation Lounge, guests can find light snacks and refreshments as well. There is a small buffet section of food, as well as complimentary tea and coffee for guests to enjoy.
40.

Set a budget during the planning process

Image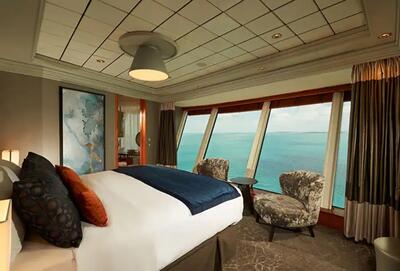 As with any type of vacation, setting a budget is an important part of the planning process!
I recommend setting a budget for any cruise trip before you pick an itinerary. This will help guests decide what extras they should and should not add to their cruise vacation, as well as help you decide what kind of stateroom you should book. 
For example, with Norwegian Cruise Line, it's often cheaper to book an inside cabin, but if guests would really like their own private balcony or to experience a suite with access to private sundecks and restaurants, they may be willing to spend the extra money on this special experience. 
Image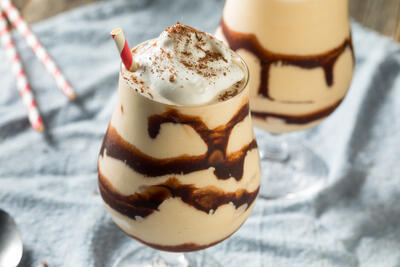 Additionally, adding a beverage package to a cruise will cost more than the basic cruise fare.
For those who want to enhance their cruise journey and make it more inclusive by adding certain packages, they should factor that into their trip budget, too. Everything is all about balancing what is important and what is not. 
41.

Do not miss out on the themed parties

Image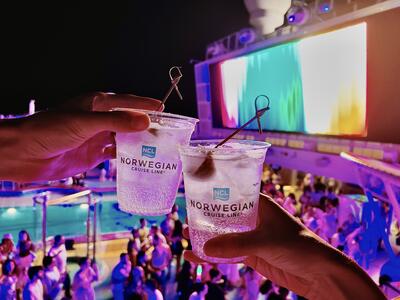 Something that is very fun about the nightlife onboard Norwegian Cruise Line is the themed parties! 
Sometimes, these themed parties are held at the H2O adults-only venue onboard several Norwegian ships, while other times they might be held on the main pool deck. 
Image
One of the most popular parties is the glow party where there are bright lights and fun music played for guests to enjoy and dance to. Other themed parties include decade parties themed after various decades such as the 70s, 80s, and 90s. 
Guests can reference the Freestyle Daily ship schedule to see when and where these themed parties will be held onboard their cruise. 
42.

Research the layout of the ship ahead of time

Image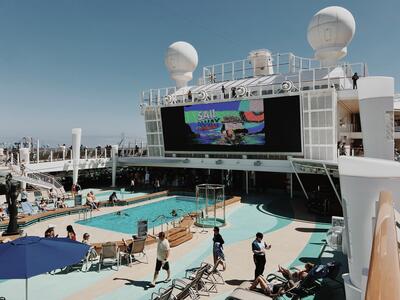 Today, cruise ships are larger than ever before! To make the most out of your time onboard these mega ships, research the layout of your chosen Norwegian cruise ship ahead of your trip. 
Not only will this help you understand where things are located onboard the ship, but it will also help you familiarize yourself with exactly what is onboard the ship. 
43. Indulge in the d

elicious food in the buffet

Image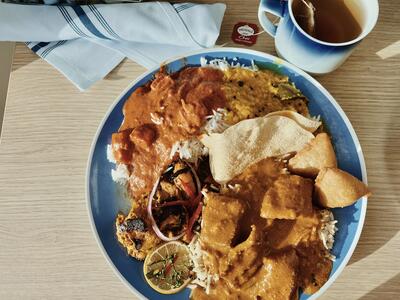 One of my favorite things about the buffets onboard Norwegian Cruise Line's newer vessels is the buffets. Guests will be able to find healthier options at the buffet, as well as more indulgent food choices. 
Personally, I love the Indian Cuisine sections. The Indian food onboard these newer ships is honestly some of the best I have ever had! 
Before making any decisions, I highly recommend thoroughly exploring the buffet onboard and checking out all the different options; you will not be disappointed!
44.

Check-in for your NCL cruise as soon as possible

 

Image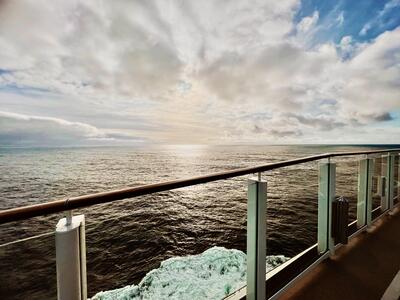 Norwegian Cruise Line guests can check-in for their cruise 21 days prior to their sailing. 
I highly recommend checking in for your Norwegian cruise as soon as possible!  
During the check-in process, guests will be able to select what time they would like to board their ship on embarkation day. Choosing the earliest possible time for boarding means that guests can maximize their time onboard during the first day of their vacation and start having fun! 
45.

Try a classic Norwegian cocktail

 

Image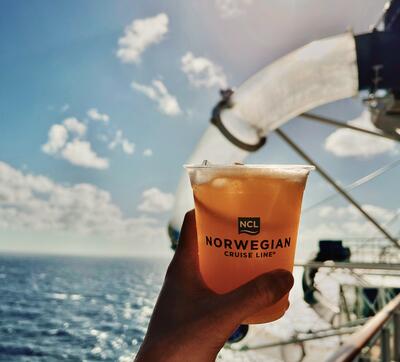 Many Norwegian Cruise Line ships have a staggering amount of bars and lounges to explore, all with their own theming and specialties. 
I recommend taking a look at your ship's deck plans and seeing which bars and lounges are onboard your chosen Norwegian ship. Some of my favorite bars and lounges onboard are the Skyy Vodka Ice Bar and the Sugar Cane Mojito Bar!
Image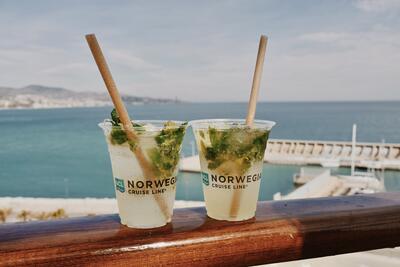 One of my favorite things to do onboard is order a mojito flight from the Sugar Cane mojito bar, take it outside to the Waterfront, and enjoy both the drinks and a jaw-dropping sunset. 
46.

You can order one dessert...or three

 

Image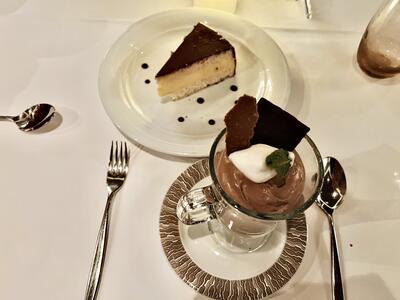 Sometimes, you may find that there are two appetizers or desserts that you want to try while dining at one of the complimentary venues. Don't be shy-- you're able to order more than one of each course! 
This means that you'll be able to try something that you might have not otherwise tried if you were limited to one item per course or were paying à la carte. 
47.

Disembark early

 

Image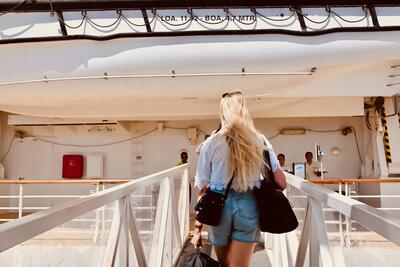 Something that we discovered during our cruise onboard Norwegian Bliss was that it may be in guests' best interests to disembark early on disembarkation day. 
Disembarkation can be relatively complicated onboard some of the Norwegian Cruise Line ships and can consist of long lines of guests waiting to get off their ship and begin their journey home. 
Image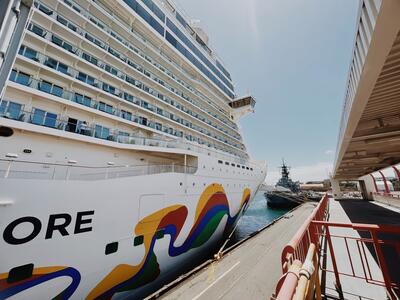 If you are someone who is flying home, you should get off the ship as soon as possible. Most of the time, guests will be allowed to disembark their ship at around 6am or 7am at the very earliest after the ship has cleared customs. 
The earlier guests disembark, the better chance they have of avoiding long lines. For example, on our last sailing onboard the Norwegian Bliss, we chose to disembark at around 8:30am and we ended up getting caught in a two-hour long line to get off the ship, taking us much longer than we expected.
Read more: 10 reasons to get off your ship as early as possible on disembarkation day
48. You should make sure that your passport isn't expired as early as possible
Image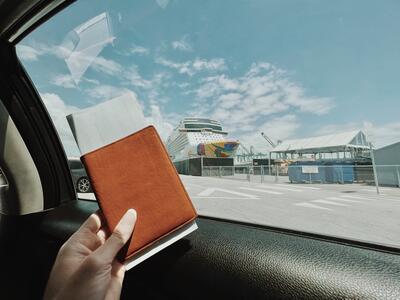 With all the things to think about and plan for a cruise vacation, it can be hard to remember everything, so here is your reminder to check your passport! 
A passport is an essential part of cruise travel. All guests will need a passport to sail with Norwegian Cruise Line. Unless, that is, you're taking a round-trip sailing from a U.S. port. Then, you will only need a birth certificate and government-issued I.D.
If a passport needs to be renewed or procured, I recommend doing so as soon as possible. 
Image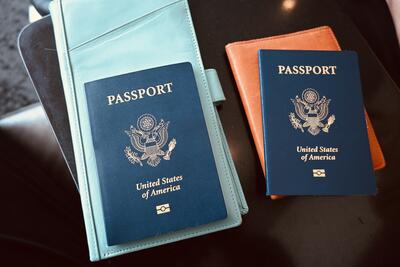 It can often take quite a bit of time to renew or get a passport. 
Because of this, I recommend going through the process six months or more before the start of a cruise, just to be extra safe. 
Read more: Can you go on a cruise without a passport?
49.

Check out Spice H2O for some peace and quiet

Image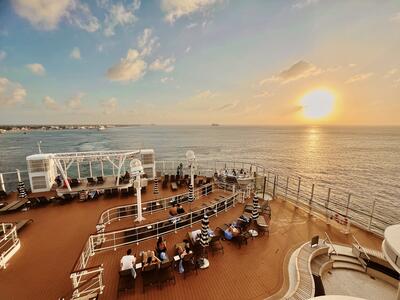 Spice H2O is a venue onboard that primarily caters to adult guests. It's one of the popular spaces onboard select Norwegian Cruise Line ships where the themed parties can be held. 
While there may be certain hours of the day in which younger guests can enter Spice H2O, this is an adults-only space onboard Norwegian ships. 
Read more: 10 Best Adult Cruise Lines (2023)
50.

Try a new lounge each night

 

Image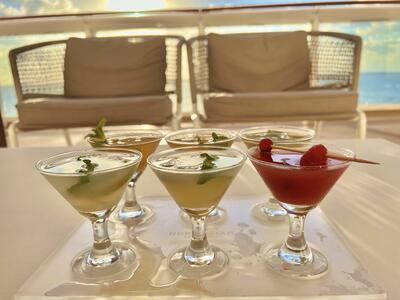 Something that I have always found impressive onboard NCL ships is the amount of bars and lounges!
Depending on the ship, guests can find up to 20 different bars and lounges to enjoy. Because there are so many options, I recommend picking out at least one new bar or lounge to explore each night of your cruise sailing. 
51. If applicable, utilize the m

ilitary discount

Image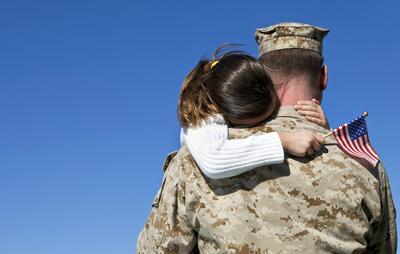 There is a special discount onboard all Norwegian Cruise Line sailings for members of the armed forces and their families,
Several cruise lines offer some sort of military discount, but Norwegian Cruise Line is currently the only cruise line that offers a standard 10% off, no matter the cruise itinerary type, destination, or ship. 
Image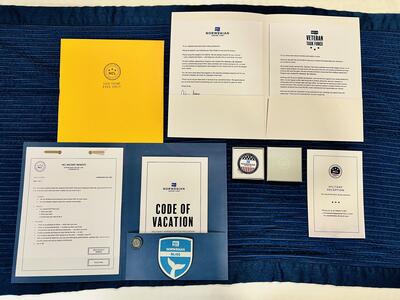 In addition to the 10% military discount, guests who are military members will also receive small complimentary gifts in their Norwegian cruise stateroom.
Currently, Norwegian gifts a military coin and a ship-specific patch to each service member. These ship-specific patches are fun and can be a great thing to collect for military members and their families. 
52.

Take advantage of sea days

Image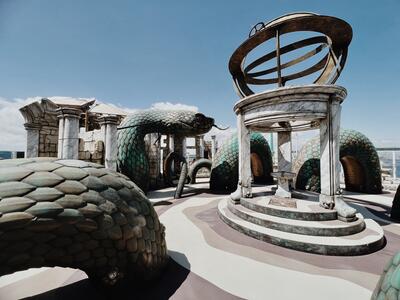 Sea days are one of the best parts of cruising, as they allow guests to relax and enjoy a day exploring their cruise ship. 
They can be filled with adventure and activities, or they can be filled with relaxation and lounging alongside sea views. The great thing about sea days is that it is up to each individual guest how they wish to spend their day. 
Image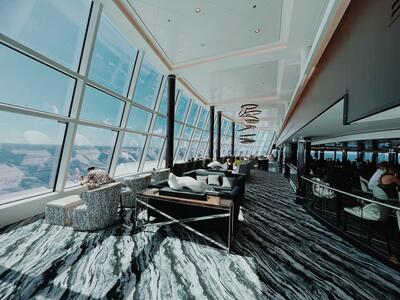 Especially on busy port-intensive cruise itineraries, a sea day can be a great opportunity to relax and recuperate for the next fun port day. 
Read more: Why sea days are a good thing with Norwegian Cruise Line 
53.

Do not skip the entertainment

 

Image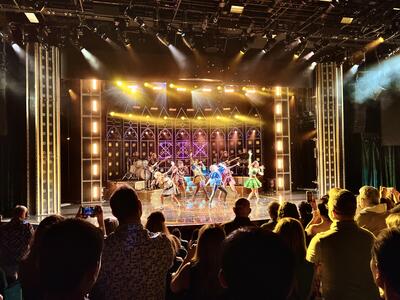 Norwegian Cruise Line has some of the best cruise ship entertainment that I have seen on the high seas. 
That being said, the entertainment tends to be better onboard Norwegian Cruise Line's newer ships. Thus far, I have had the privilege of seeing some of the entertainment onboard the Norwegian Getaway, Norwegian Bliss, and Norwegian Getaway.
Image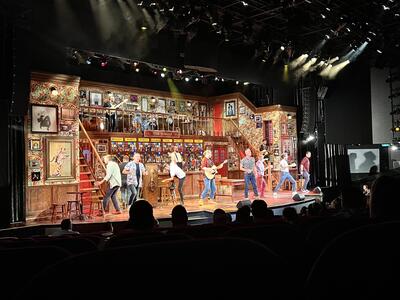 I very much enjoyed the Broadway-style shows of "Six" and "Jersey Boys" onboard the Norwegian Bliss, and "Choir of Man" onboard the Norwegian Encore. 
In addition to large theater shows, I recommend guests not miss the other entertainment around the ship. Many bars and lounges will have live music throughout the cruise, as well as comedy shows and, my personal favorite, the Howl At The Moon dueling piano show. 
54.

Need a vacation by yourself? Not a problem

Image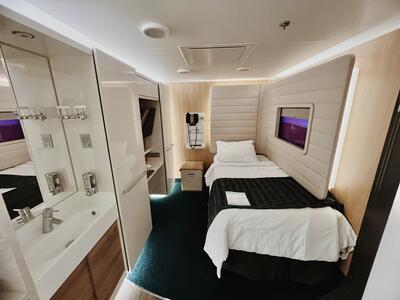 Over the years, solo cruising has become more and more popular. 
I had the opportunity to test out exactly what it means to travel solo onboard a cruise with Norwegian Cruise Line while sailing on Norwegian Encore and was greatly surprised by just how easy this form of solo travel can be. 
Image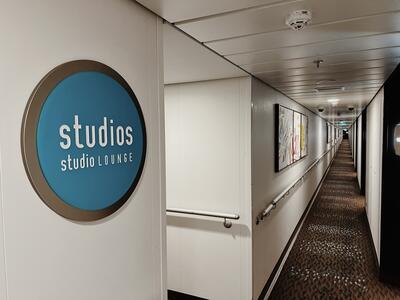 Not every cruise line offers the ability to travel solo, or if they do, solo guests will often have to pay the double occupancy rate of their stateroom. Onboard some of NCL's newest vessels, you'll find the unique studio staterooms that are designed especially for solo cruisers in mind and come with their own exclusive amenities. 
In addition to a specially designed room, solo guests will have access to the Studio Lounge, where they can enjoy complimentary snacks and refreshments, as well as meet up with other solo travelers and make new friends during their travels. 
55.

Research the spa and thermal suite

Image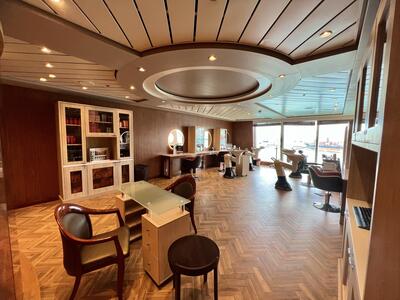 Onboard most Norwegian Cruise Line ships, guests will find the Mandara Spa, which has countless types and varieties of spa treatments, as well as salon services and access to a thermal suite. 
Not every Norwegian ship will have the same spa amenities; therefore, it can be important to research the exact spa treatments available onboard your chosen Norwegian ship. 
Image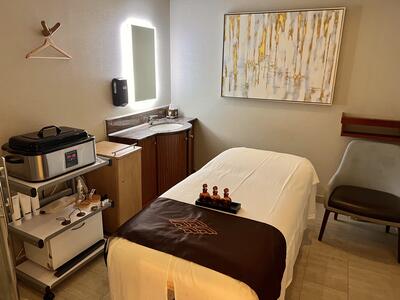 Guests can see which spa treatments will be available onboard their ship on the Norwegian Cruise Line website under the 'What's on Board' tab. 
As with most ship amenities, the Mandara Spa will have more features onboard Norwegian Cruise Line's newer vessels. Additionally, guests will be able to find a list of available spa services under the spa tab in the Norwegian Cruise Line app once their cruise is booked. This is a great place to get an idea of how much a spa visit might cost, too. 
56.

Lookout for sales and promotions on their website

Image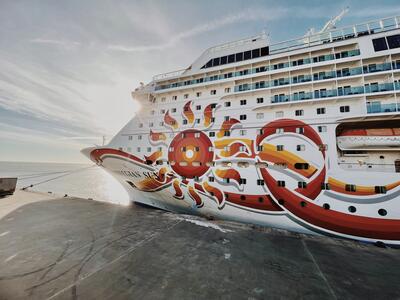 With NCL, you'll find that they pretty much have constant sales and promotions.
On Norwegian Cruise Line's website, prospective guests can find sales and promotions under the 'Cruise Deals' tab. Along with their Free At Sea deals, solo cruiser promotions, military discounts, and more, guests are sure to find a promotion at the time of their cruise booking. 
57. Make sure that you join NCL's rewards program
Image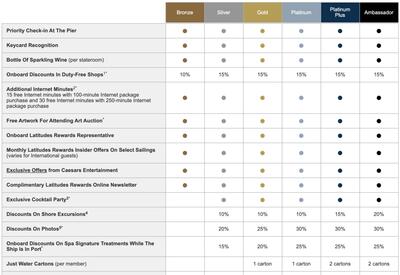 In addition, those who have joined their Latitudes rewards program will get some discounts, too.  
Guests earn one point for each night that they cruise. The more points collected, the higher you move up in the loyalty program, meaning the more benefits that you'll unlock. Additionally, guests can also earn more points depending on the type of stateroom they choose for their vacation.
For example, guests staying in Norwegian Cruise Line's Haven suites will earn 2 or more points per night of their cruise over the standard 1 point per night. Once, I earned 4 points per night while cruising in a solo stateroom!
Image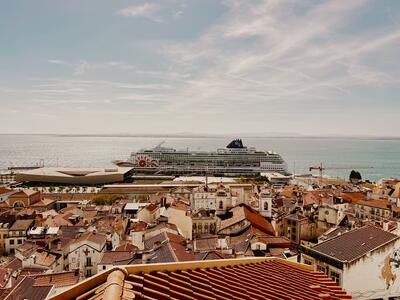 Occasionally, Norwegian Cruise Line will conduct Latitudes Rewards-specific deals, in which guests who are enrolled in the program will have special discounts provided just for them.
58.

Consider booking airfare through Norweigan Cruise Line

 

Image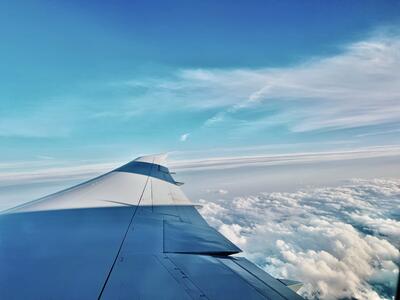 Sometimes, you might not live within driving distance of your embarkation port, meaning that you'll have to take a plane to get there. 
Thankfully, Norwegian Cruise Line has provided a great way to make traveling to the cruise port easier!
On their booking portal, you might find a promotion for buy-one-get-one-free airfare, making flights cheaper than it would be if you booked it separately.
Image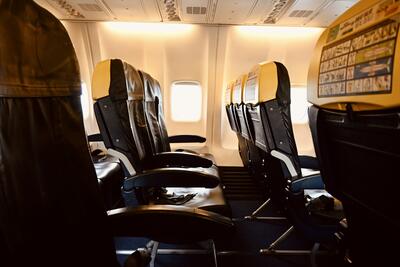 On an NCL cruise to the United Kingdom, I took advantage of this buy-one-get-one-free cruise airfare. For the price of purchasing airfare through Norwegian Cruise Line, we got airfare for a second person for free! This entire trip cost $3,000 for two people, and this included roundtrip airfare from the United States to London. 
59. Book a transfer ahead of time 
Image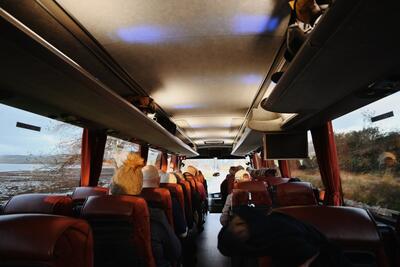 If you do decide to take advantage of booking airfare through Norwegian Cruise Line, I highly recommend booking ground transfers as well. 
Booking ground transfers means that once guests arrive at the cruise embarkation destination, Norwegian Cruise Line will arrange transportation to pick guests up and bring them to the cruise ship terminal. This can cut back on a lot of stress when it comes to planning travel logistics. 
Ground transfers can also be booked for passengers' homeward journeys. This means that at the end of the cruise, Norwegian Cruise Line is responsible for providing transportation for guests from the cruise ship to the airport to catch their flight home. 
Image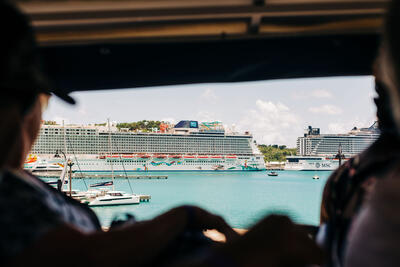 Booking ground transfers alongside airfare can help to make your cruise experience as smooth and carefree as possible. It is important to note that the cost of ground transfers depends on the itinerary, destination, and timeframe. 
Prospective guests can book ground transfers ahead of time when they book their airfare with Norwegian Cruise Line, as well as on the ship. If a guest would like to book a one-way ground transfer this can be onboard the ship and can be arranged for disembarkation day. 
60. Prepare for the unexpected and prepare to adapt 
Image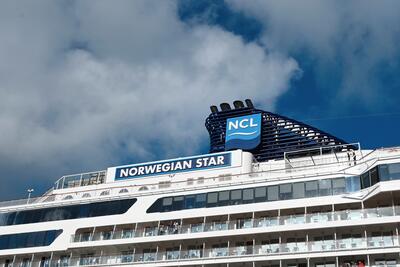 Cruising is in my opinion one of the very best forms of travel. However, with all forms of travel, it is important and even essential to prepare for the unexpected. 
During my last cruise onboard Norwegian Star, we sailed around the United Kingdom during the month of October. This was an exceptionally fun adventure; however, it did have some drawbacks. 
During our sailing, we encountered a large storm that ended up cancelling two of our scheduled ports. 
Image
We were scheduled to dock at the Isle of Man and Dublin, Ireland. Unfortunately, we were unable to due to the autumn storm. However, the ship's captain quickly changed our schedule and had us dock for an overnight in Cobh. Ireland. This was not what we expected, but it ended up being an awesome couple of days. 
We had made a few plans and reservations in Isle of Man and in Dublin and quickly needed to cancel these. Luckily, we had purchased Wi-Fi onboard and we were able to do so. I recommend having Wi-Fi for at least one member in each travel party just in case for reasons like these. 
Image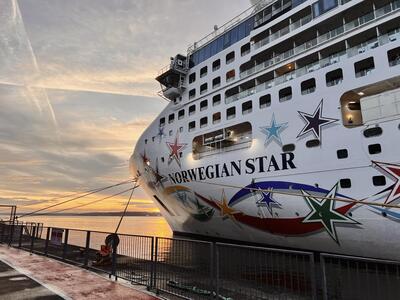 When guests book a cruise they sign on the dotted line saying that they accept if the cruise itinerary is changed at any reason for any time. Always prepare and be ready to adapt when cruising in the fall or winter seasons, especially in Europe or when sailing during the shoulder season or any given region.