Ready to take a Norwegian Cruise Line sailing but want to know the best secrets?
NCL is a popular option for so many families because of their fun and innovative cruise ships that sail around the world. You might be wondering what's the best way to maximize your cruise experience while onboard.
There are plenty "tricks of the trade" out there, so if you want to know the best NCL cruise tips I've found, check out this list of tricks you're sure to benefit from before setting sail.
1. Download NCL App
Image
I highly recommend downloading the Norwegian Cruise Line app a few weeks ahead of a cruise sailing.
The NCL app is full of helpful information for cruise voyages, including deck plans, lists of restaurants, onboard entertainment, and more.
Additionally, once onboard, guests will be able to access a digital version of the Freestyle Daily, the onboard ship itinerary and schedule.
Passengers are able to utilize the NCL app onboard without wifi. The NCL app is a helpful resource to guests, and can also be an important tool during guests' cruise vacations.
2. Online Check-In
Image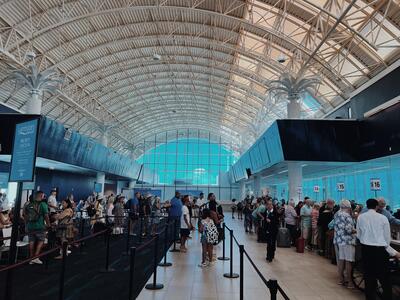 Once a guest books with NCL, they will be encouraged to go through the online check-in process for their sailing about 21 days before the cruise embarks.
Guests can locate the online check-in portal in the NCL app. In the online check-in, guests will fill out necessary documentation, including submit a picture of themselves and verify their passport information. The online check-in helps assure that the physical check-in at the cruise port will be a quick and easy process.
For example, after completing the online check-in a couple weeks in advance of my cruise, I was able to breeze through the physical check-in at the port in about 15 minutes.
3. Read Through Excursions List
Image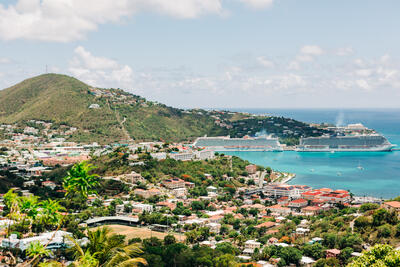 NCL offers an extensive list of excursions at each port of call. All of these excursion options can be viewed in the NCL app.
I recommend browsing the excursions on offer well ahead of time. This will help guests plan their vacations, as well as reserve a spot on a popular excursion. As some sought-after shore excursions may fill up completely and become sold-out by the time a cruise embarks.
Many shore excursions offered by Norwegian Cruise Line are partnerships with local tour companies at the ports of call. Browsing the excursions will additionally help guests budget for their vacation, as all of the shore excursions are an additional expense through NCL.
4. Arrive To Port On Time
Image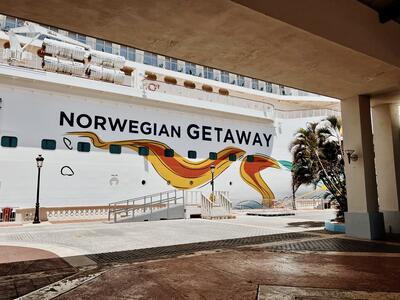 During the online check-in through the NCL app, guests will select a boarding time for their embarkation day.
Arriving on time to the selected boarding time will help ensure guests are able to board their NCL ship quickly and efficiently. For example, on the day of embarkation, I arrived to the NCL cruise port in Port Canaveral about 10 minutes early to my selected boarding time, at 11:00am, this helped me to go through the online check-in process quickly, and I was onboard by 11:15am.
5. Check With Box Office
Image
Once onboard, I knew it was important to reserve spots for the complimentary entertainment on the ship.
Some of the theater shows onboard NCL ships will require that guests reserve spots ahead of the showings. The first thing I did onboard was check with guest services on how to best reserve these entertainment shows.
I was directed to the Box Office. The Box Office is a desk located right outside, or near the main theater onboard NCL ships. At the box office, the helpful crew members were able to reserve times for both complimentary theater shows onboard.
Additionally, while speaking with the crew members, they informed me that at the Box Office, I could also prearrange my tender time for ports of call that require tenders (such as Great Stirrup Cay). I highly recommend stopping by the Box Office onboard as soon as possible during embarkation day to reserve theater shows and tender times for the duration of the sailing.
6. Research Ports Of Call
Image
Norwegian Cruise Line stops at some amazing ports of call on their itineraries.
NCL offers excursions at nearly every port of call, and while these shore excursions are often fun and offer a great option for passengers, some guests may wish to explore on their own. When it comes to exploring on your own, I recommend researching all ports of call ahead of a cruise sailing.
Putting in some time to research the different destinations will help to create a plan for the day. Often times, NCL ships are docked at a destination for only a matter of hours. Putting in the time to research a destination means that passengers will be able to make the most of their time in port, see a famous site, try a local food, or take in some spectacular views.
Exploring on your own can also be the most affordable option, as it is no additional cost to get off the ship and walk around a destination. While shore excursions through NCL often cost upwards of $100 USD per person, per destination.
7. Make A Must-See List
Image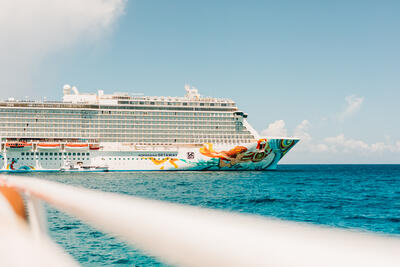 NCL ships have a lot to do and see onboard!
Because these ships have so much to offer its passengers, I recommend browsing the Norwegian Cruise Line website ahead of a sailing, and familiarizing yourself with what your NCL ship offers. For example, there are usually upwards of 10+ lounges and bars to explore, 10+ restaurants, sometimes multiple pool areas, etc.
Knowing what is onboard will help guests prioritize experiences, and help guests to feel that they saw everything they wanted to see onboard during their cruise.
8. Waterslides During Port Visits
Image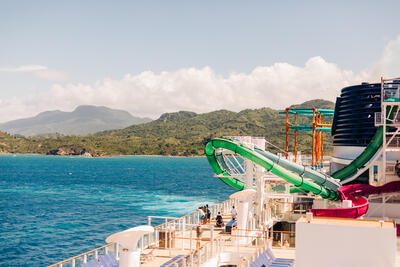 Something that I learned on my last voyage with NCL, is that onboard experiences tend to be less busy or crowded during port visits.
For example, on one of the days of our sailing, the ship was docked at Amber Cove, Dominican Republic, and in the afternoon we discovered that the water slides onboard had no line or wait, and it was easy to ride over and over again. And again on our port visit to Great Stirrup Cay, we visited the Skyy Ice Bar (onboard Norwegian Getaway) and were pleasantly surprised to find that we were the only guests inside the cool (literally) venue.
When speaking to an NCL crew member, they told us that passengers tend to be more tired after port visits and are more likely to relax in their rooms or find a comfortable lounge chair, than participate in onboard activities. If you are looking for a good day to visit popular onboard spots, I would recommend port days.
9. Main Dining Rooms
Image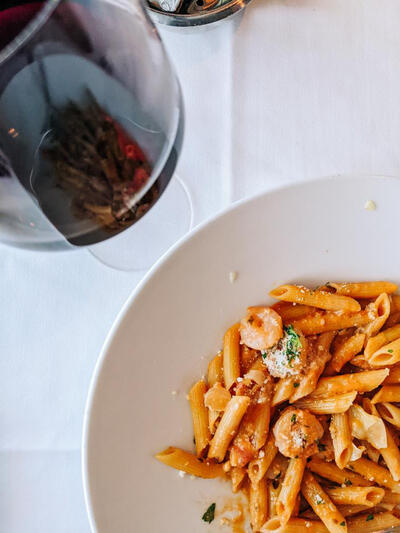 Each of the main dining rooms onboard the NCL's Norwegian Getaway ship served the same food each night at all three of their main dining rooms. The menu changed each night, but all of the main dining rooms served the same menu.
I recommend trying out each main dining room to experience the different decor and atmosphere. Guests can also make reservations at the main dining rooms through the NCL app ahead of their sailing, I recommend doing this just in case. I found that the main dining rooms never seemed completely full, and that reservations didn't seem entirely necessary at these venues.
NCL specializes in what they describe as 'freestyle cruising', this means that there are no set times for dinner. This gives guests the flexibility to choose when and where they dine each night, completely on their own schedule!
10. Choose Specialty Dining
Image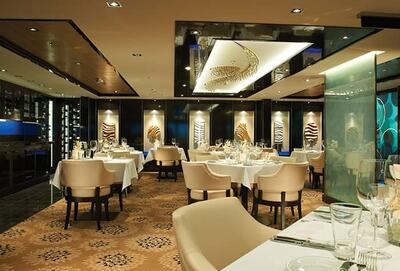 Each NCL ship offers a plethora of specialty dining choices, all of them unique.
All specialty dining locations are an additional cost on top of the normal cruise fare, and it is highly recommend that guests make reservations at these dining locations ahead of time, as these venues are often smaller and have less availability.
I definitely recommend trying out at least one specialty dining location onboard during your sailing. These venues feature excellent cuisine with unique flavors, alongside beautiful and engaging atmospheres.
11. Budget For Extra Experiences
Image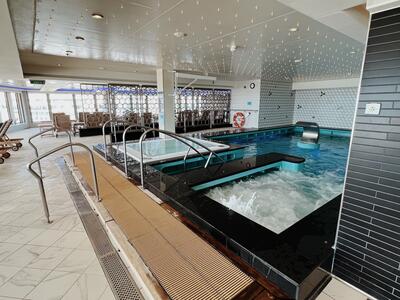 Some experiences onboard are an additional cost. Such as the dinner with a show entertainment, access to the thermal spa, access to the adults only areas, etc. I recommend deciding which, if any, of these extra experiences you would like to participate in ahead of time, and factor that into your cruise budget.
It can be easy to get caught up in the fun of it all on a cruise vacation, and go over budget. Setting aside some additional funds for onboard expenses is always a good idea when planning for a cruise sailing.
12. Great Stirrup Cay
Image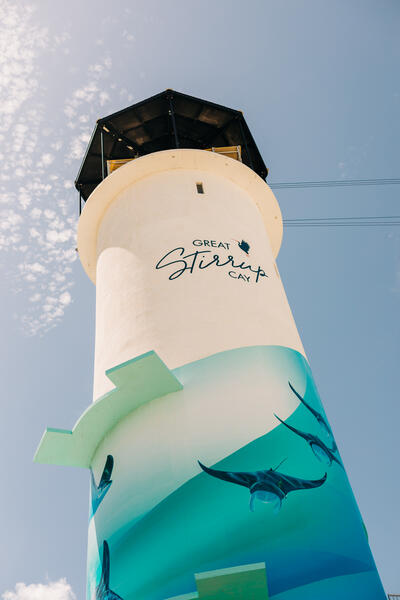 Great Stirrup Cay is NCL's private island in The Bahamas, and is a popular stop on NCL Caribbean itineraries.
If your ship is docking at this beautiful resort-like island, I recommend disembarking the ship early to make the most of your day ashore. The ship will typically dock around 8:00am, and depart from the island at about 3:00pm. This island has plenty of lounge chairs, free of charge, for guests to use. The earlier guests leave the ship, the more likely it is that they will be able to find a lounge chair in the shade of one of the palm trees near the beach.
I also recommend trying out one of the several complimentary dining locations on the island. Because Great Stirrup Cay is owned by the cruise line, many of the amenities onshore are complimentary to NCL guests.
13. European Power Outlets
Image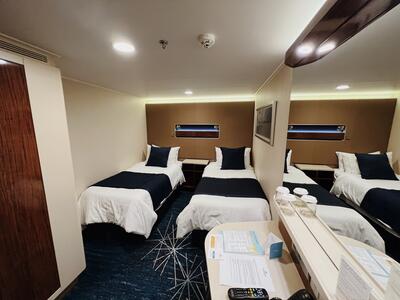 NCL staterooms are equipped with more European device charging outlets than U.S. outlets. This is important for guests wishing to charge their phones, cameras, and devices for their trip. The adaptor type is commonly known as 'type C'. European charging adaptors can be found at commonly used websites and retailers.
Guests can purchase power adaptors at one of the shops onboard, but it recommend that guests bring their own.
14. Pack For The Weather
Image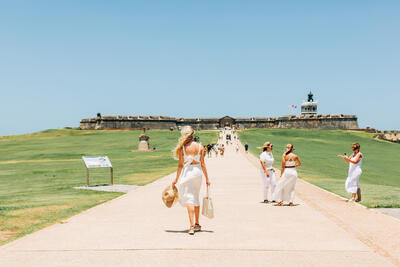 As with any trip, checking what the weather will be like can be an important part of packing.
I recommend checking the weather before a cruise sailing to see what the temperature will be like at the various port destinations. No matter the destination, whether it be The Caribbean or Alaska, I recommend packing a swim suit in order to enjoy the waterslides and pools onboard.
15. Budget For Drinks
Image
NCL offers various alcohol drink packages for its guests.
These packages range in price and what types of drinks they cover. For the guest who wishes to save some money, and opts to not have a drink package, I recommend setting aside some money for drinks. Alcoholic drinks range from $10.00 USD to $25.00 USD onboard, and this price can add up to be rather expensive after several drinks.
Deciding how many drinks per day you might wish to enjoy, will help keep a budget.
16. Pack Your Own Sunscreen and Aloe
Image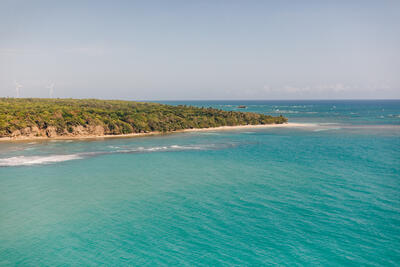 For guests traveling to warmer, tropical locations with NCL, I highly recommend packing and bringing from home your own sunscreen and aloe. These products can often be very expensive to purchase onboard the ship or at a port.
Additionally, making sure you have these products quickly on hand will ensure no painful sunburns later on in your trip.
17. Walk The Waterfront
Image
Many Norwegian Cruise Line ships feature an area onboard called the Waterfront or Ocean Boulevard. These areas consists of a walk-around deck space for guests to stroll and enjoy the beautiful ocean views. Often times there are outdoor bars, lounges, and restaurants on the Waterfront.
This area of the ship makes for a great afternoon exploring and relaxing onboard.
18. Take The Time To Explore
Image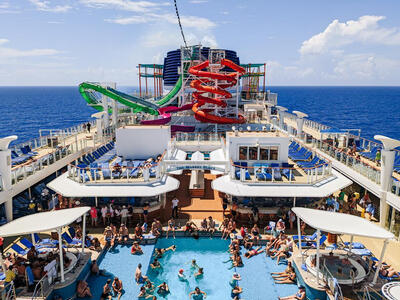 NCL ships offer a world of experiences, entertainment, lounge, relaxation, and dining options for guests. There is so much to explore, and taking the time to check out everything onboard will help ensure that come disembarkation day, guests feel like they made the most out of their cruise vacation.
Definitely take the time to experience some of the unique spaces onboard, such as the Ropes Course, the largest ropes course at sea found on any cruise ship! These unique offerings make for fun and exciting experiences onboard that should not be missed.
19. Bring Your Own Beach Towel
Image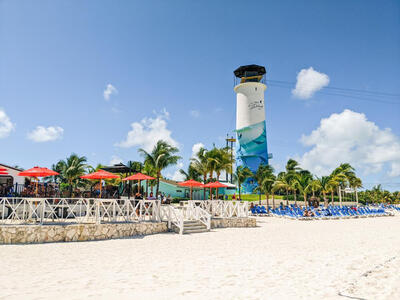 NCL does offer free towel rental to guests onboard, however, in my experience it may be easier and more convenient to bring your own towel. When renting a towel from the ship, guests will sign in using their keycard and room number. Towels must be returned to the pool deck by the end of the cruise, or guests will be charged $25 USD.
To avoid any potential towel stress, I would recommend packing and bringing a towel from home.
20. Pack The Night Before Disembarkation
Image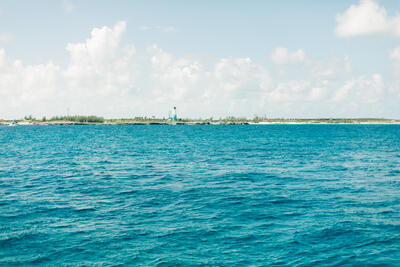 Norwegian Cruise Line does a good job of making disembarkation on the last day of vacation a seamless and easy process. However, disembarkation morning can feel rather rushed. Guests are allowed to enjoy a breakfast at the buffet onboard, but are strongly encouraged to disembark the ship as soon as possible.
In order to enjoy a relaxing and stress-free morning and breakfast, I recommend packing all of your luggage the night before disembarkation.
21. Late Night Bites
Image
Late at night and you're craving a late night snack? Onboard with NCL that is not a problem!
Norwegian Cruise Line ships host multiple types of options for guests looking to indulge in some late night snacking. Room service is always a great option, and is available 24 hours a day on some ships. The only cost for Room Service is a small delivery fee of $10 USD per order (unlimited items). The main buffet usually will host some late night bites from around 10:00pm to midnight.
Additionally, some NCL ships have complimentary dining locations open 24 hours, such as O'Sheehan's Bar & Grill on Norwegian Getaway. Guests can check the hours of operation for various food locations in the Freestyle Daily onboard.
22. Arrive To Theater Shows Early
Image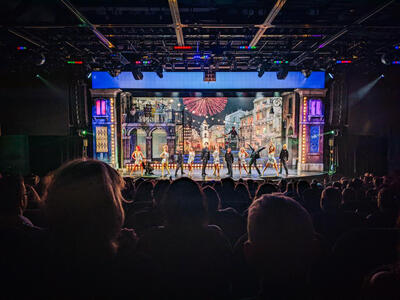 Attending the theater entertainment shows onboard NCL ships is complimentary to all guests. Because these shows are often quite popular, they tend to fill up quickly. I recommend arriving to the theater about 20 minutes before the start of a show in order to find a good seat.
Arriving early also means that guests can grab a drink at the theater bar, to enjoy during the show, before finding their seat.
23. Childcare Onboard
Image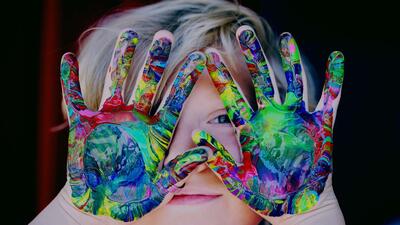 Norwegian Cruise Line offers complimentary childcare onboard for its younger passengers. There are several types of childcare services onboard depending on the age of the child.
For example, the Splash Academy is for children ages 5 to 12 years, and is complimentary. There is also a teens hangout space on most NCL ships that is also complimentary to use. These kids clubs offer parents the opportunity to enjoy an afternoon or evening exploring the ship, while their children have fun with other passengers their age.
I would recommend looking into these kids clubs if you are a prospective guest with children.
24. Updated COVID Policies
Image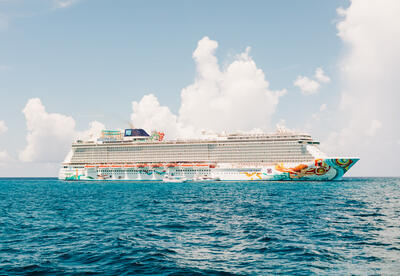 As of October 4th 2022, Norwegian Cruise Line has decided to relax their COVID-19 policies.
NCL states, "with the relaxation of travel requirements around the world, we're thrilled to welcome all guests back on our ships to cruise freely to the places they've been dreaming of - regardless of vaccination status and with no testing requirements."
25. Arrive To Cruise Port The Day Before
Image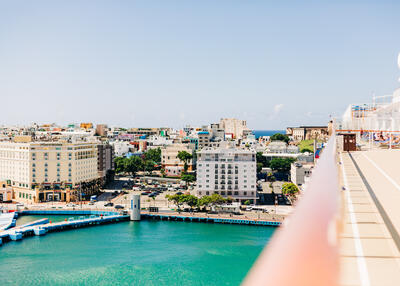 Planning for a cruise vacation can be a lot of fun, but sometimes it involves a lot of logistics. I highly recommend arriving to the cruise embarkation port the night before a sailing in order to best ensure you are able to board the ship on time. Staying the night in a hotel at the embarkation port, the night before a cruise sailing begins, helps ensure that there is minimal stress on embarkation day. Sometimes flights can be delayed, traffic occurs, or there is some other form of travel stress.
Arriving early means that guests can walk onto their cruise ship as stress-free as possible, ready to begin their vacation.
26. Carry The Freestyle Daily With You
Image
Norwegian Cruise Line does an excellent job of publishing and distributing their daily itinerary to all guests' staterooms. This daily itinerary is called the 'Freestyle Daily', and it details important information such as daily ship activities, times for entertainment and dining, sunrise and sunset times, and much more.
In order to help make sure you don't miss anything, I highly recommend carrying the Freestyle Daily with you, or checking the NCL app frequently. Something that I did on my last sailing with NCL, was check the next day's Freestyle Daily the night before, and highlight any must-do activities. This helped me stay on track for any activities I wanted to see and do for the next day.
27. Pack A Reusable Water Bottle
Image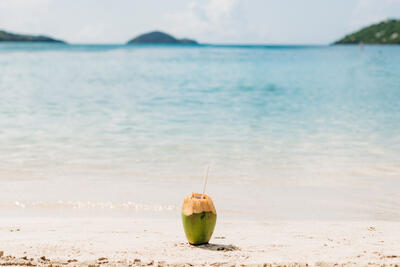 Hydrating is always important, but can be especially important while on vacation! Guests can purchase water bottles onboard, but they can be rather expensive.
Water is of course served at every meal, but if you are someone who would like regular water throughout the day and out and about while onshore, I recommend packing your own reusable water bottle.
28. Bring Your Own Toiletries
Image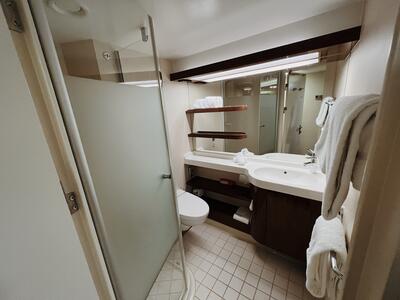 NCL supplies every stateroom bathroom with shampoo and conditioner. However, guests may require specific toiletries that are not offered onboard. If you are someone who is partial to specific toiletry products, I recommend bringing your own.
29. Complimentary Coffee, Tea, and Juice
Image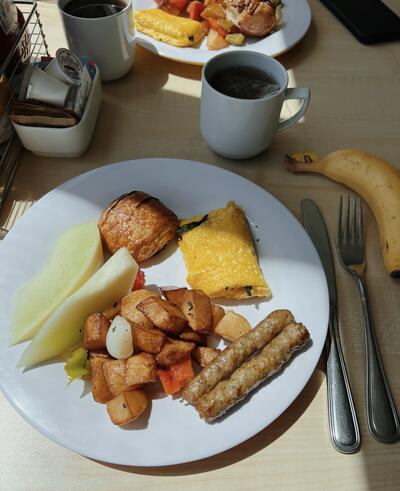 The main buffet onboard most NCL ships does provide complimentary coffee, tea, and juice to all guests.
This is a great feature, and means that guests have access to these types of beverages daily throughout their cruise sailing.
30. Unpack - There's Plenty of Room
Image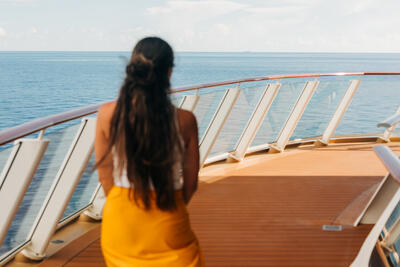 On my last Norwegian Cruise Line sailing, I stayed in the standard interior stateroom. I was pleasantly surprised just how spacious this budget room was.
The first night of our voyage I decided to fully unpack my luggage, and this was a wonderful choice. The beds have plenty of space underneath to store luggage, and the closets have plenty of room and hangers for clothing. I felt that unpacking made me feel even more at home in our stateroom.
31. Spend Time Researching Itineraries
Image
Norwegian Cruise Line has a large variety of itineraries, and their ships sail to nearly every corner of the world. Many of NCL's ships offer similar amenities and experiences, but sometimes the cruise itinerary can really set a cruise vacation apart.
Unless you want to sail on one of NCL's newest ships specifically, I recommend choosing and booking a cruise vacation based on the itinerary. For example, on my last NCL cruise our ship was making a stop at San Juan, Puerto Rico. I had previously done some research about San Juan and read about the incredible historic fort. We visited this impressive site, and it became one of our favorite days of the trip. 
32. No Wifi? Bring a Book
Image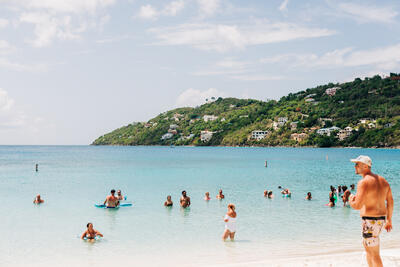 NCL does offer WiFi onboard for an additional charge. Wifi can be rather expensive onboard cruise ships, and guests may decide to disconnect and instead save that money for onboard experiences. Guests can be assured that they will not be bored, or reaching for their phones (other than to take pictures) while onboard with NCL.
For guests who wish to spend some time relaxing and lounging while onboard, I recommend bringing items such as a book or magazine, and spend your vacation disconnected from Wifi.
33. Bring A Variety Of Clothing
Image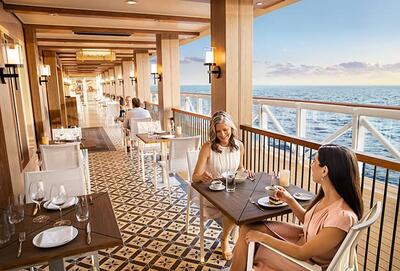 There is no dress code with NCL. However, guests may want to bring an assortment of clothing options. There are so many different types of activities onboard and onshore during port visits, that guest may find themselves changing throughout the day.
For example, an outfit to explore during a shore excursion, swim suit, and a nicer outfit for dinner at a specialty dining location in the evening. Guests will not need to bring items such as a suit, or gown, but items such as nicer dress pants, or a sundress may be a good option.
34. Bring Your Keycard Everywhere
Image
Stateroom keycards will quickly become your best friend onboard. These cards are used for much more than just accessing your stateroom. Keycards are used to charge onboard expenses to your account, checking in and out when getting on and off the ship during port visits, and checking in for dining reservations.
Because these keycards are so important, I definitely recommend everyone in your travel party carry their stateroom keycard with them everywhere you go while onboard. While on my last NCL sailing I noticed many guests carrying their keycards in a lanyard. I also think a small purse, bag, or wallet would work well.
35. Plan Activities To Make Memories
Image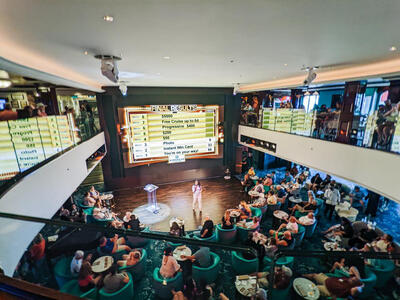 Norwegian Cruise Line vessels are designed for the whole family. There are features, amenities, and activities for passengers of every age. In order to plan a memorable family vacation, I recommend choosing activities that will inspire lasting memories.
For example, as a family participate in the Ropes Course, attend a theater entertainment show, reserve spots on a fun shore excursion, or dine at a specialty dinging location onboard. Cruise sailings are all about making memories with the ones you love!
Conclusion
Norwegian Cruise Line offers guests the potential for an amazing vacation. This cruise line has new and innovative activities onboard, and guests are sure to find something they enjoy. I hope these tips and tricks are helpful to those considering sailing with NCL. Until next time, smooth sailing!