Whether you are planning a multigenerational family reunion with something for everyone or are hoping for a more upscale experience that strays away from the mega thrills found onboard some of the mainstream cruise lines, cruising is a popular vacation choice because there's truly the perfect cruise line and ship for every type of traveler. 
In order to pick the perfect cruise line, you'll have to spend some time researching the different options. Your budget might help you eliminate some choices, such as ultra-luxury lines like Regent Seven Seas and Silversea. When it comes to the mainstream lines, however, you'll need to consider your preferences. 
Sometimes, you do not want a vacation surrounded by other children. If you are looking for a relaxing adults-only trip, you will probably lean more towards some cruise lines instead of others, like Celebrity Cruises or Virgin Voyages. 
If you choose to sail on a Royal Caribbean ship, for instance, it is likely that there will be many more families onboard. Of course, the itinerary and ship come into play, as well. 
Image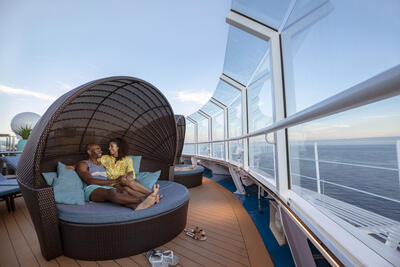 Adults can't sail on family-friendly cruise lines and have a wonderful experience. Certain itineraries often attract more adult travelers, like repositioning and transoceanic cruises.
Moreover, you will want to avoid sailings over spring break and other holidays, as these are popular cruises for those sailing with kids since they are out of school. Longer sailings and smaller ships will be more popular with adult cruisers rather than families, too.  
Here are the 13 best cruises for adults who are looking for some time away from children.
1. Celebrity Cruises
Image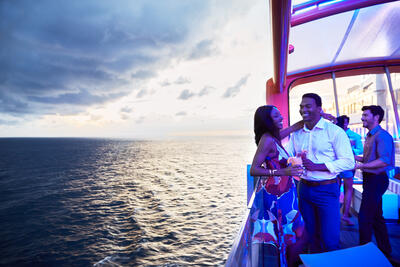 Celebrity Cruises is part of the Royal Caribbean Group, meaning that they are a sister line to Royal Caribbean International. Compared to Royal Caribbean, Celebrity tends to offer more of an upscale experience, which inherently attracts more adults than families looking to sail with children. 
While Celebrity appeals to a wide range of travelers, they specifically attract adults and couples in their mid-30s to late-50s. 
Celebrity's fleet of ships is designed to be innovative, sleek, and edgy, and they aim to offer a high level of customer service for their passengers, with one crew member per every two passengers! 
Image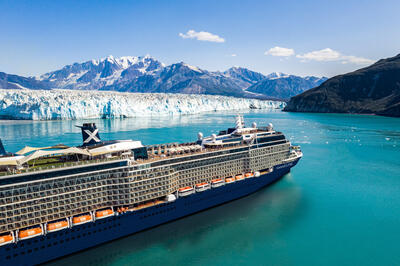 Activities onboard are also geared more towards adults and include things like wine tastings and glass-blowing classes. If heading to the spa is more your speed, you'll find a wide array of luxury services offered onboard Celebrity's ships.
Celebrity Cruises is not an adults-only cruise line, meaning that they do offer youth programming. However, you are less likely to find any ship swarming with children, as they lack the onboard thrills that their sister line is known for. You won't for instance, find any surf simulators or rock walls on any Celebrity ship. 
2. Viking Ocean Cruises
Image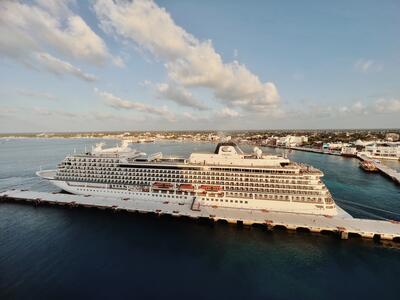 Viking Ocean Cruises is an adult-only cruise line, meaning that they only allow travelers to sail with them if they are 18 or older. In 2015, Viking Cruises expanded its fleet of small river cruise ships to large ocean liners. Doing so caused them to receive acclaim for the high-quality cruise experience that they offer onboard.
Viking Ocean Cruises offers an inclusive, engaging experience onboard their ships that visit unique destinations around the world. Because Viking's ships are smaller than other ships at sea, they can call at more exotic ports. 
Viking's cruise ships can only accommodate 930 passengers onboard their nine different ships, creating an intimate shipboard community. The experiences offered onboard appeal to active adults who love history and prefer to engage in cultural experiences in each port, rather than excursions such as ATV riding or snorkeling. 
Image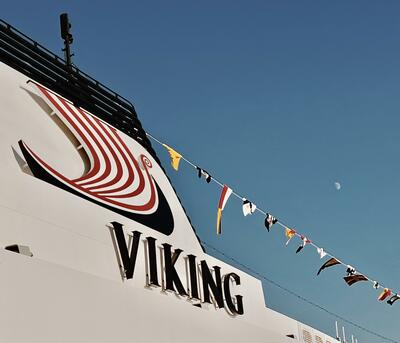 Another plus is that each cabin features a veranda, allowing you to take in the sights of the sea from the comfort of your room! 
Since this is more of a luxury line, you can expect prices to be on the more expensive side. An 8-night cruise onboard Viking Jupiter that departs August 11, 2024 starts at $4,499 per person. 
It is, however, a more inclusive line than Celebrity Cruises or Royal Caribbean. That $4,499 includes a complimentary shore excursion in every port of call; Wi-Fi; beer, wine, and, soft drinks with onboard lunch & dinner; 24-hour specialty coffees, teas & bottled water; port taxes & fees; visits to UNESCO Sites; alternative restaurant dining at no extra charge, 24-hour room service, and more. 
In comparison, the base fare on most mainstream cruise lines does not often include half of that, meaning you'll have to budget for those add-ons. Drink packages can cost upwards of $65+ dollars per person, per day, with some internet packages costing close to $20 per day, as well. 
Read more: How much does it really cost to take a luxury cruise?
3. Virgin Voyages
Image
Virgin Voyages is a relatively new cruise line. As of November 2023, they have just three ships at sea, sailing to places like the Caribbean, Europe, and even the South Pacific. 
These ships are exclusively for adults, meaning that you have to be at least 18 years old to step foot onboard any of Virgin's ships. This creates the ultimate vacation experience for adults looking for a fun, unique, and trendy vacation experience. 
Whether you want to attend a late-night comedy show, epic dance party, drag queen brunch, or get a tattoo while at sea, the entertainment is curated for an adults-only audience. 
They are more inclusive than other mainstream cruise lines, too. Included in your base fare is Wi-Fi, essential non-alcoholic drinks, and 20+ dining venues for you to try out. 
Image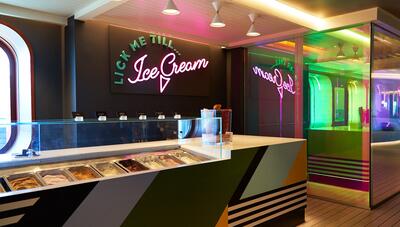 However, that does not mean that there won't be other cruise add-ons you might want to pay for, such as shore excursions, alcoholic beverages, and more. 
Speaking of dining venues, Virgin has ditched the traditional cruise ship dining experience. You won't find any buffets or main dining rooms onboard. Instead, all restaurants are akin to specialty restaurants on other cruise lines, offering a unique menu and experience for cruisers to enjoy. 
Plus, since the minimum age is 18, those who are not of legal drinking age in the United States (i.e., 21) will be happy to know that they can drink on Virgin ships. 
Read more: I've been on 15 cruises, but my first Virgin Voyage was different from any other. Here are 12 things that surprised me
4. Holland America Line
Image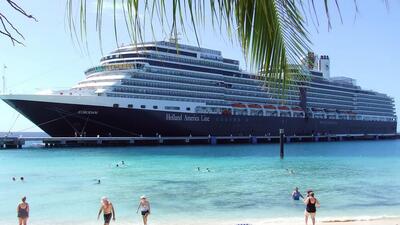 In the spirit of tradition, adult cruisers looking for a slower-paced vacation will want to consider sailing onboard one of Holland America's ships. This cruise line caters mainly to retirees and older adults, creating a refined and enriching vacation. 
The majority of Holland America's ships can accommodate around 2,500 passengers, which creates an intimate experience and allows passengers to mingle with other cruisers. Plus, there are no major thrills onboard. Instead, you'll find activities that focus on learning, engagement, and enrichment. 
Passengers can take a cooking class, listen to "BBC Earth in Concert," or indulge in services at the spa. Additionally, shore excursions are adult-oriented to focus on the history and culture of the destinations. 
Image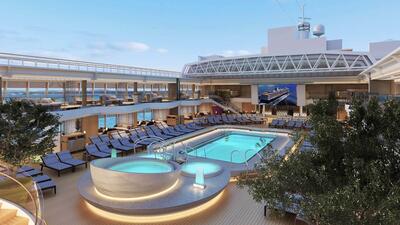 Because retirees have more time to travel than other cruisers, Holland America offers longer itineraries to more unique locations, like South America and Antarctica. 
They operate a pretty small fleet of only 11 ships. Moreover, they all range from a little over 60,000 gross registered tons to slightly below 100,000, meaning that Holland America Line's ships are considerably smaller than mega ships being produced by Royal Caribbean, Carnival Cruise Line, MSC Cruises, and Norwegian Cruise Line. 
Read more: Holland America Line Ships By Age - Newest to Oldest
5. Princess Cruises
Image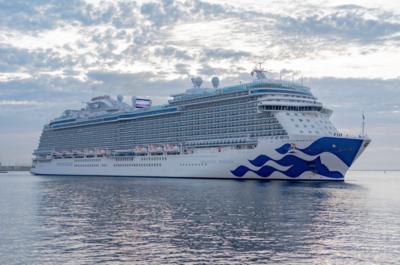 Another cruise line focused on tradition is Princess Cruises, which provides an elegant experience for cruisers who fall between the agents of 30 and 65. Sailing on a Princess cruise ship means you'll find upscale amenities around every corner. 
These ships are also very accommodating to adults who require wheelchairs, as there are plenty of accessible cabins onboard.
Princess offers a variety of sailings that incorporate interesting destinations and longer itineraries. In North America, they are well-known and respected for their Alaska cruises. 
Onboard activities are similar to Holland America Line and focus on enrichment seminars. You'll also find painting lessons and cooking classes onboard. Live entertainment can be found in multiple lounges and bars.  
Adults can further escape any children onboard by hanging out in The Sanctuary, an adults-only sundeck that allows cruisers to relax in a quiet, upscale area. Here, you can book an outdoor massage, take part in sunset yoga, or take a dip in the adults-only pool. 
Read more: 11 things I loved and hated about my first Princess cruise
6. Royal Caribbean International 
Image
Although Royal Caribbean is a family-friendly cruise line, you'll find plenty of itineraries and ships that cater to an older audience, such as those sailing across the Atlantic Ocean or one of their World Cruise segments. 
Plus, all of Royal Caribbean's ships have The Solarium, which is an adults-only retreat area featuring a serene pool, along with hot tubs and lounge chairs. Guests must be 18+ to enjoy this area. You'll also find a bar and cafe within the Solarium, offering snacks and refreshments throughout the day. 
You can also head to the spa for further relaxation by indulging in a facial or massage in this no-kids-allowed area. Royal Caribbean ships also feature plenty of specialty dining options, which typically are not filled with as many children. To keep the evening activities adult-friendly, dance your heart out at a nightclub or take a spin at the casino to try and win some of your vacation money back! 
Image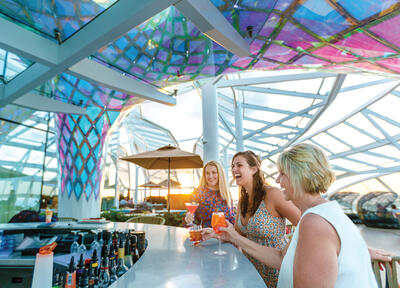 If you're looking for an adult cruise, it is important that you know that Royal Caribbean does cater to families. To minimize the amount of children onboard, you will want to consider a longer itinerary during the off-season. 
Spring break, holidays like Thanksgiving and Christmas, and summer sailings will appeal to families since these best accommodate school schedules. You'll also want to stray away from their larger ships. Vision and Radiance Class ships lack the attractions and onboard thrills that kids love, such as surfing simulators, ice skating rinks, and more. 
7. Norwegian Cruise Line
Image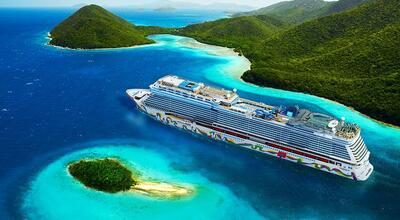 Norwegian Cruise Line is another mid-tier line that sometimes can appeal to adults, particularly younger adults and solo travelers, as they were the first cruise line to offer solo cabins to help those traveling alone avoid paying the dreaded single supplement fee. 
In addition, they, like Virgin Voyages, have moved away from providing a traditional cruising experience, as they've integrated a freestyle approach to cruising and dining onboard, with plenty of eateries and restaurants available for foodies and no set main dining room, dining times, or dress codes.
Norwegian ships are also packed with bars, lounges, and a buzzing casino. They're also known for their high-quality entertainment onboard, including full-length Broadway musicals. Norwegian Viva, their newest ship, is the only cruise ship in the world to have Beetlejuice: The Musical onboard!
Image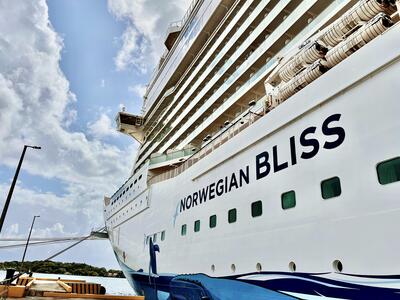 Like with Royal Caribbean, though, you'll want to consider choosing a smaller ship and/or longer sailing, as well as one that takes place during the off-season. Otherwise, you may find yourself overrun with families! 
Sailing during shoulder season is a great way to save money if you're looking to make the most out of your vacation budget. Peak season sailings come with higher prices, as demand is higher!
Read more: Norwegian Cruise Line ships by size
8. Azamara Cruises
Image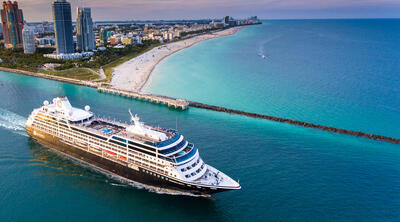 Azamara Cruises is another luxury cruise line that's a great option for adult cruisers looking to have a high-end cruising experience that parallels what you would find at a high-end boutique hotel. 
The cabins are upscale with concierge services available, and the ships are on the smaller side to ensure an intimate, luxurious vacation. They're also more inclusive and include five dining options, all beverages, gratuities, exclusive cultural events, and unlimited self-service laundry. 
While Azamara Cruises is not technically an adults-only cruise line, they do not cater as much towards younger children as lines like Royal Caribbean or Carnival. In fact, they do not offer any youth programming at all! 
Image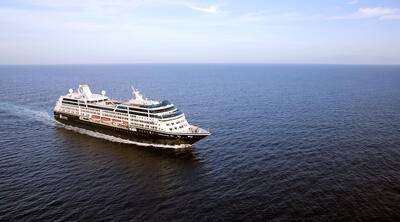 Travelers looking for an immersive cruise will love the itineraries offered by Azamara. These sailings offer longer port stays to encourage cruisers to have in-depth exploration at each destination, which is something that many young children might not be able to tolerate.
Plus, Azamara ships sail to far-flung locations like Zanzibar, Cape Town, Argentina, and Myanmar!
9. Silversea Cruises
Image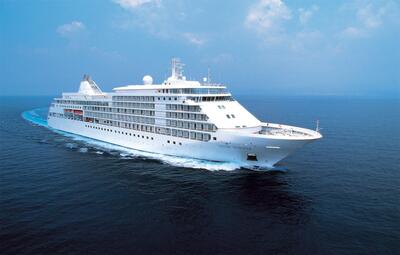 The third cruise line that's part of the Royal Caribbean Group is Silversea, and they're yet another luxury line to consider if you're seeking an adult-oriented atmosphere. Of course, you can expect to pay top dollar to have this ultra-luxurious cruise experience.
Silversea ships only carry between 200 and 600 passengers, which ensures passengers have plenty of space onboard. Spacious suites are also available for cruisers who don't want to feel cramped in a tiny cabin.
Silversea cruises are all-inclusive, meaning alcohol, Wi-Fi, and laundry services onboard are included in the cost of your base fare. Plus, each passenger is assigned a butler to cater to their every need. Crew members will know your name before even boarding the ship! 
The itineraries offered by Silversea will certainly help you check off destinations on your bucket list, as the company sails to more than 900 destinations, including some once-in-a-lifetime locations on all 7 continents like Antarctica, the Galapagos Islands, Greenland, and Far East Russia. 
10. Seabourn 
Image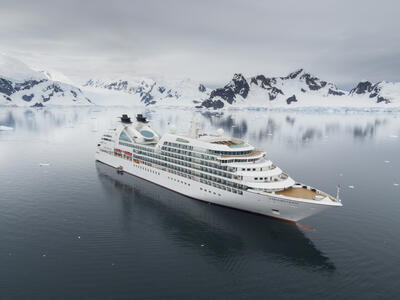 Seabourn's ships are also on the smaller side, catering to no more than 600 guests per sailing. They also cater to guests wanting to ultimate luxury experience, meaning that they only offer oceanfront suites onboard their ships. 
While children are permitted onboard, they do not have any kid-specific programming, which can be a major con for parents who are hoping to enjoy some much-needed alone time. For that reason, children are not as common on Seabourn cruises. 
They also sail to some pretty exotic locations, including the Amazon, Antarctica, and other expedition itineraries. 
Seabourn is on the pricier side; however, the fare is inclusive, meaning that you won't have to worry about paying for premium spirits, fine wines, tips, and signature dining experiences. 
11. Regent Seven Seas
Image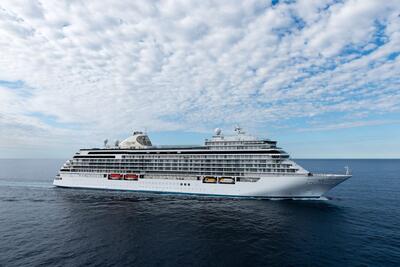 Regent is a luxury cruise line that offers cruises to over 450 worldwide destinations. They're owned by Norwegian Cruise Line Holdings; however, their ships are nothing like what might pop into your head when you think of Norwegian. Their smaller ships have a maximum capacity of 750 passengers, which provides more personalized and attentive service.
Regent does allow kids onboard, and they do have some programming for them; however, they also provide one of the best all-inclusive experiences in the industry. While there may be some kids, it may be worth the tradeoff for some cruisers. With the price tag, however, you won't encounter nearly as many children as you would onboard a Royal Caribbean or Carnival cruise. 
Read more: Guide to Adults-Only All-Inclusive Cruises
12. Ritz Carlton Yacht Collection
Image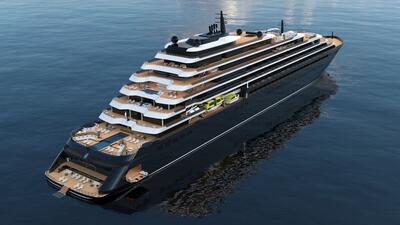 The Marriot Group launched the Ritz Carlton Yacht Collection, which offers a comprehensive, luxury cruise experience to many popular cruise destinations like the Caribbean, the Mediterranean, and the Northeast United States/Canada.
Each yacht only has 149 suites that can accommodate a maximum of 300 guests and include a personal concierge. Note, however, that they do welcome kids and provide some programming onboard. 
All fares include specialty dining and in-suite dining 24 hours a day, beverages, Wi-Fi, non-motorized watersports, and gratuities. 
Explora Journeys
Image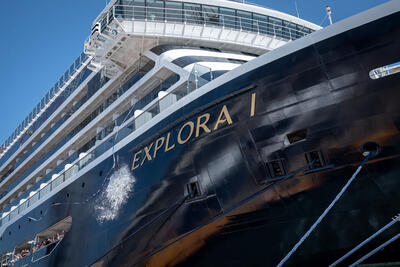 Like the Ritz Carlton Yacht Collection, Explora Journeys is a relatively new cruise line, too. Their first ship, Explora I, embarked on her maiden voyage in August 2023. At double occupancy, she's able to carry less than 1,000 passengers. 
According to Explora Journeys, they hope to take guests to "lesser-traveled harbors to enjoy a more authentic experience and a slower pace of travel." The shortest itineraries are 7-nights and sail to places such as Bozcaasa, Turkey; Sharm El Sheikh, Egypt; Kastellorizo, Greece; Jeddah, Saudi Arabia; and the Lofoten Islands of Norway.
The all-inclusive cruise line includes an in-suite bottle of champagne, wine, and spirit of choice upon arrival; nine different dining options; unlimited beverages, fine wines, premium spirits, specialty coffees, teas and soft drinks; access to the spa thermal area and fitness programming; gratuities; Wi-Fi; and shuttle services from port to city center where required and available.
While their "Journey Together Gathering" program is meant to appeal to multigenerational families, the price point and lack of other kid-friendly amenities onboard means that you're far less likely to encounter as many families with children as you would on MSC Cruises.