Are you dreaming of a carefree adult cruise? Sometimes, it's nice to vacation without any kids around. No worries, have that extra drink and indulge in a fine meal in an adult-only environment without worrying about those pesky add-on charges.
Drinks, wi-fi, specialty dining, gratuities, tips and room service are some of the most common extra costs cruisers will see on top of their cruise fare, making an all-inclusive option attractive to many. 
Read more: What are the cheapest cruise add-ons?
The cruise industry mass markets family cruises with all the bells and whistles needed to satisfy multigenerational parties, but there are also some fantastic choices in the all-inclusive range for those wanting to enjoy a child-free and more luxurious option.
Of course, you'll be paying a premium for these inclusive cruise experiences. Do not be surprised when you find the fares to be much more than the average mainstream cruise line. 
Here is our list of the best cruise lines for grown-ups who want the stress-free benefits that an all-inclusive, luxury cruise fare provides.
Viking Ocean Cruises/Viking Expeditions  
Image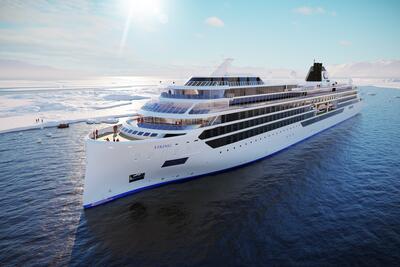 Overview
Known for their river cruises, Viking also offers ocean and expedition cruises and are a great adult-only option with a firm 18+ rule on all of their ships.
Viking targets seasoned travelers with destination focused itineraries. Headquartered in Switzerland, their ships sails worldwide with their 70 vessels to Europe, Egypt and Antarctica, along with everywhere in between. Their ships carry less than 1,000 passengers and focus on service and enhancing the overall cruise experience.
They have a philosophy of "no nickel and diming," with no-pressure sales tactics, photo sales, or art auctions for a more relaxed environment. You won't find any interior cabins, formal nights, or casinos, either. 
Read more: I tried my first luxury cruise. Here's what surprised me about what I loved about this kind of cruising
What's included on Viking
Image
Their cruise fares are some of the most inclusive in the industry and cover specialty dining; 24-hour room service; thermal spa access; and complimentary wine, beer, soft drinks, specialty coffees, and hot teas. Additionally, they provide one free shore excursion in each port, along with complimentary wi-fi and included port fees and taxes.
In terms of their alcohol policy, they provide complimentary house wines, beers, and soft drinks with onboard lunches and dinners. However, they do have an add-on package for those who want to enjoy unlimited beverages any time of day, such as an afternoon cocktail by the pool or mimosa during breakfast.
Guests may bring alcohol and beverages with them or purchase alcohol ashore at destinations that sell alcohol. Alcohol can be consumed in the guest's stateroom or public spaces, including dining venues, with no corkage fees.
Plus, if you purchase airfare through the cruise line, they will provide included port transfers!
Read more: Pros and cons: Should I book my flight through my cruise line?
Saga Cruises
Image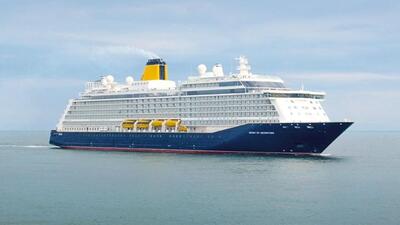 Overview
Not necessarily a household name, Saga Cruises is a niche, boutique cruise line out of England with a more mature target market. To cruise on one of Saga's ships, guests must be age 50 plus; however, anyone 40 or older can sail if accompanying a guest who is 50 or more.
Offering both ocean and river cruises, they sail to a number of destinations, including Europe, the Canary Islands, the Baltics, the Caribbean and New England on ships that only carry around 1,000 passengers.
For those who want a genuinely adult-only, all-inclusive experience, it is one of the few who deliver on that concept. The cruise line markets itself for their excellence in small cruise luxury and first-class service.
What's included
Image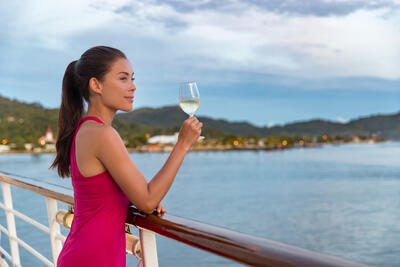 The cruise fare includes numerous items and is one of the most comprehensive in the industry. In terms of dining, all onboard meals and snacks are included, even specialty dining options.
All-inclusive drinks include a choice of wines, spirits, cocktails, draught beer and lager, non-alcoholic cocktails, all mixers, hot beverages and soft drinks. Being an English cruise line, it is not surprising that they offer afternoon tea, which may appeal to some guests. 
There are also other highly valued inclusions, such as wi-fi, 24-hour room service, all tips and gratuities, port taxes and fees. Plus, they even cover tourist visas where required. Saga Cruises also have sightseeing excursions in select ports of call and include spa access, fitness classes and travel insurance.
Virgin Voyages
Image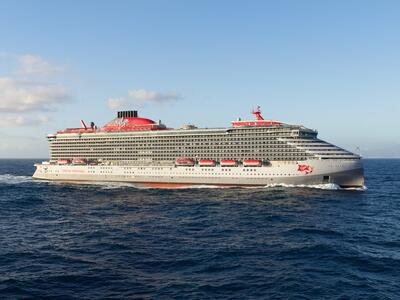 With its distinctive, vibrant red logo and penchant for being bold and innovative, Virgin made a big splash in the cruise industry with the introduction of its adult-only cruise ships in 2020. The cruise line currently has two ships in its fleet, Scarlet Lady and Valiant Lady. However, their fleet is expected to grow in 2023 and 2024 with the debut of two additional ships: Resilient Lady and Brilliant Lady. 
Their ships sail with a capacity of around 3,000 passengers to a growing list of destinations. Their edgy dining and entertainment may appeal to non-traditional cruisers who want to dance the night away, attend drag bingo, or don't care for the standard buffet and main dining room experience.
With a limited fleet, they are currently sailing to Australia and New Zealand, the Caribbean and Europe. Despite being seen as a cruise line for guests in their 20s and 30s, the ships have been well received by a much broader age segment. Guests must be 18+ to sail with Virgin.
Read more: What it's like to sail on Virgin Voyages
What's included
Image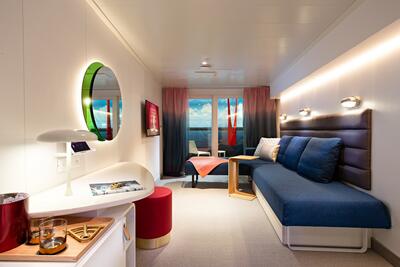 Different by design, guests on Virgin enjoy a wide selection of complimentary dining among their 20+ venues. The base fare also includes essential drinks, tips, wi-fi, group workouts, and entertainment like you have never seen before.
An important caveat, though, is that Virgin includes essential drinks as part of their cruise fare, and despite what some people think, alcoholic drinks are not considered essential on a Virgin cruise. Guests have to pay extra for their fancy cocktails and brew. Unlike other cruise lines, they do not offer any unlimited drink packages, either. 
There is good news! Virgin has been offering some sizeable promotions, like up to $600 credit per cabin toward the bar bill. Although not guaranteed, cruisers who want the adult-only, fun party vibe of Virgin, should watch out for their frequent promotions to make it a more all-inclusive experience.
You'll still have to shell out money for a few other things, like shore excursions, spa treatments, and transportation to/from the port. However, Virgin's fares are considerably lower compared to other adults-only cruise lines. 
Other possible considerations
There are some cruise lines with expansive all-inclusive options that do allow kids onboard. However, with limited or no services and programming geared toward younger cruisers, coupled with exotic and adventure type itineraries, and higher price tags, there will be few, if any, kids onboard. These alternatives may be something to consider for select sailings. 
Atlas Ocean Voyages
Image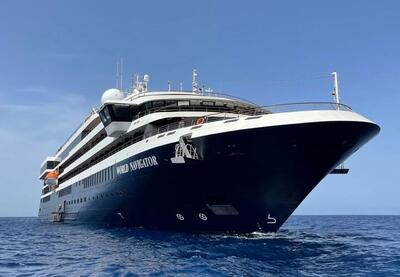 The cruise line describes itself as an intimate yacht style with a focus on service. Atlas travels to the Artic, Norwegian Fjords, British Isles, Northern Europe and the Mediterranean in ships with 200 or fewer passengers.
With their small ships and focus on adventure/ and the explorer market, they are not a typical cruise for families, as they lack many of the thrills that kids and teens love. 
What's included: Dining (including specialty restaurants); unlimited wines, beer and cocktails; stocked-in-room mini bar; gratuities; and emergency medical insurance. For those who visit cold weather destinations, such as the Artic, a complimentary parka is provided. Note that wi-fi is limited onboard.
Regent Seven Seas Cruises
Image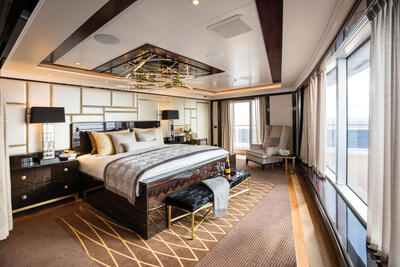 Regent is a luxury-focused cruise line with sailings to 450 worldwide destinations. Owned by Norwegian Cruise Line Holdings, they have smaller ships with a maximum capacity of 750 passengers, providing more personalized and attentive service.
While Regent provides one of the best all-inclusive experiences in the industry, they do allow kids and have some kids programming onboard. There may be few kids, but for what they offer, it may be worth the tradeoff for some cruisers.
Regent is considered among the best for an authentic all-inclusive cruise experience. Their comprehensive benefits entail free drinks that span from wines, to cocktails, and even specialty coffees. Specialty dining, wi-fi, laundry valet service, unlimited shore excursions, gratuities, taxes, and transfers are also covered, along with a pre-cruise night at a hotel.
Ritz-Carlton Yacht Collection
Image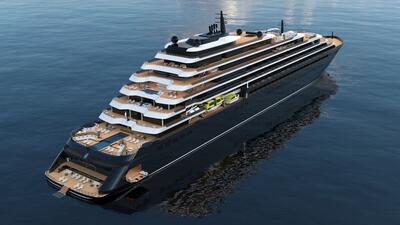 A relatively new entrant in cruising is the famous hotel company, the Ritz Carlton, which is part of the Marriott group. Their yacht collection offers a comprehensive, luxury cruise experience serving popular cruise destinations such as the Caribbean, the Mediterranean, and the Northeast United States and Canada.
Each yacht has a limited number of 149 suites that accommodate 300 guests in a relaxed, casually elegant atmosphere, and include a personal concierge. The cruise line welcomes kids and provides some programming options onboard.
What's included: Fares include specialty dining and in-suite dining 24 hours a day, beverages, wi-fi, non-motorized watersports, and gratuities.
Seabourn
Image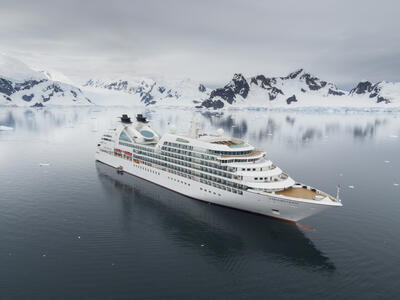 Seabourn pampers guests in their all-suite ships with no more than 600 guests. A subsidiary of Carnival, they target guests wanting the ultimate luxury experience. Their ocean facing suites provide guests with incredbile views in exotic locations such as the Amazon, the Arctic, or during a world cruise. 
Kids are welcome onboard, but the cruise line offers no specific programming.
What's included: Guests have their own suite host and attendant. Fares include unlimited beverages with premium spirits and wines and a personalized in-suite stocked bar. Passengers enjoy access to all dining venues, with gratuities included. They offer a basic surf wi-fi package for 1 device per guest, complimentary watersports, and beach BBQs onshore.
Silversea Cruises 
Image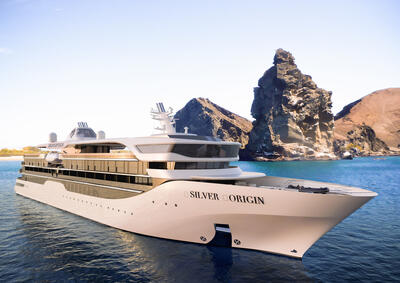 Silversea, a luxury cruise line owned by Royal Caribbean, features ships with under 300 suites serving over 900 destinations worldwide, one of the most extensive offerings in the industry. With their smaller ships, they gain entrance into more unique ports in locations such as the Arctic, Greenland, Antarctica, and the Galapagos.   
The cruise line does allow kids over 6 months of age but provides no programming for them. For expedition-style cruises and longer itineraries, it is less common to see kids/ families.
As one would expect from a luxury cruise line, they have a long list of inclusions. Their "door-to-door all-inclusive service" includes a chauffeur picking guests up at their home (starting in spring 2022), airfare (including international travel), as well as pre- and post-cruise hotels and transfers, all of which provide guests with the ultimate inclusive experience. Onboard, cruisers can expect complimentary gourmet dining, room service, drinks (even a stocked mini-bar), butler service, gratuities, and shore excursions (at least one per port). They do offer different levels of free wi-fi depending on the cabin type.