MSC Cruises continues to grow in popularity, and with this week's announcement that MSC Meraviglia will be sailing year round from New York, there are even more ways to sail with MSC.  
For those new to the cruise line, there are a whole host of destinations and great ships full of diverse food and entertainment options.
Whether embarking on an adult's trip, family vacation, solo or with friends, there are lots of ways to relax, have fun and even save some money.
Here are some tips and tricks to make the most of your MSC cruise.
Discounts in kids' fares 
Image
Many families depend on discounts to make their trips affordable, and MSC helps out by offering major discounts for kids under the age of 18. 
However, Port taxes, registration costs, insurance, flights, and transfers are extra.
Other age-based discounts
Image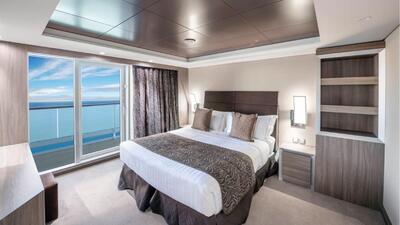 MSC offers other age-based discounts. Guests aged 18-29, sharing the same cabin are eligible for a discount of 10% off interior and ocean view cabins. Even better, 15% off a balcony, suite or MSC Yacht Club suite.
Over 65? Guests in that age group are eligible for a 5% discount on an interior or ocean view cabin. It increases to 10% for a balcony, suite or MSC Yacht Club stateroom.  
Savings on pre-cruise purchases
Image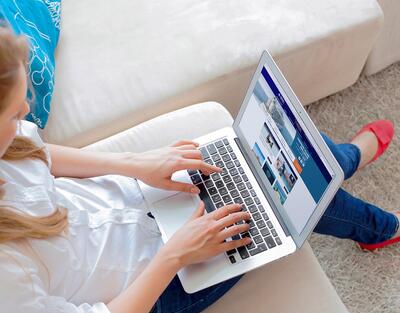 While MSC offers many included benefits with their cruise fare, many guests choose to make additional purchases such as shore excursions and drink packages.
Once a cruise is booked, MSC has numerous discounts on pre-cruise purchases. Current savings include 20% off excursions, 35% off dining and drink packages, 40% off spa treatments and 20% off internet packages.  
Flexible booking
Image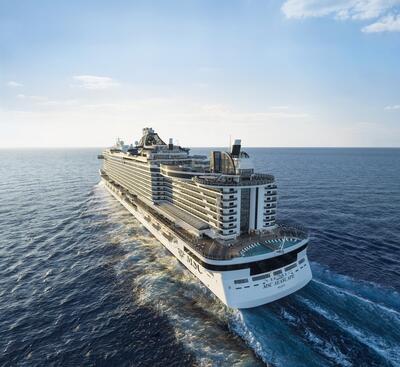 With Covid protocols and some mandates still in place, cruisers appreciate flexible booking options.
MSC's Flexible Booking policy allows guests to change their cruise up to 48 hours before departure, receiving a credit for a new cruise prior to March 31, 2023.
Status Matching
Image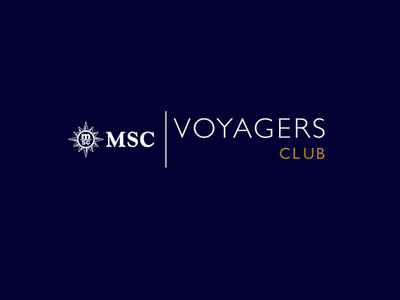 One great feature of MSC's loyalty program is Status Matching. For those guests who have accumulated loyalty program status with another cruise line, hotel or travel operator, they can apply to MSC for a status match with MSC Voyagers Club.
There is no fee to do this, but it can only be done once, so guests should carefully consider which program is the most valuable. Ideally, this should be completed 7-10 prior to sailing, to ensure the status is recognized. The application can be found on the MSC Cruises website.  
Luggage
Image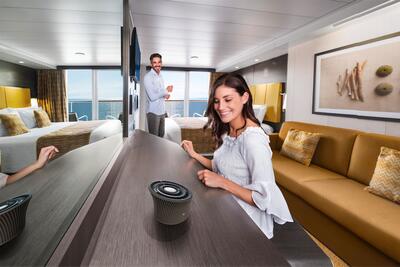 On an MSC cruise, passengers can bring no more than two suitcases per person and they can't exceed 50.7lbs (23kg as noted on their site). Guests are restricted to two carry on bags as well.
There are also a few restrictions on what you can pack. Unlike a lot of cruise lines, guests can't bring any alcohol onboard an MSC cruise. A few other things to leave at home include scissors, irons, candles and drones.
Download Apps
Image
MSC has its own cruise app, MSC for Me, which helps guests plan and enjoy their cruise. It includes a free messaging service to stay in touch with other guests while onboard, a very useful feature.
Guests onboard have complimentary access to Pressreader. The app hosts a wide range of free publications, including local and international news, health, style and current events features. Both apps do not require the internet and should be downloaded ahead of time.
Onboard Payment 
Image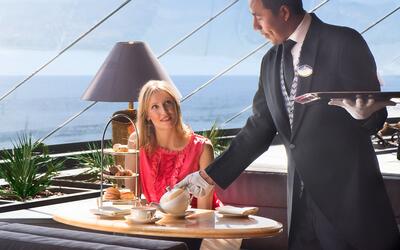 Once onboard, all purchases can be made with MSC's personal cruise card, so there is no need to worry about cash or carrying around a wallet.
Guests can activate their Cruise Card by self-registering with a credit/debit/prepaid card at one of the Cruise Card Activation Points onboard. This should be completed on embarkation day, but no later than 11:00pm the following day. For security, guests will need to provide a unique PIN as part of registration.
MSC Experience benefits
Image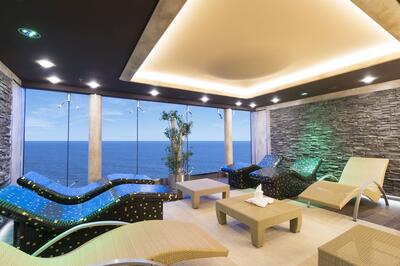 MSC Experiences allows guests to choose from five different experience levels when booking their cruise. Each level has varying perks and prices, with the highest tier being MSC Yacht Club. Among its many benefits are free drinks and the internet.
Other experience levels have some perks as well. The Aurea experience comes with a number of perks and a discount on drink packages, and the Wellness Experience comes with complimentary internet. Guests should carefully review their plans to make sure they know what they are getting. 
Their private island has lots of free activities
Image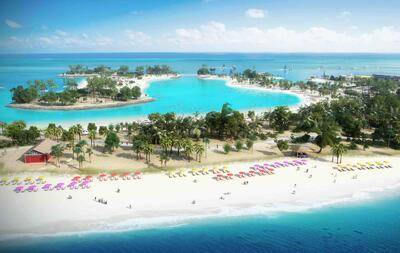 MSC's Ocean Cay Reserve is a stunning tropical island located in the Western Bahamas. Many of MSC's Caribbean sailings stop at the island to enjoy a day of sunshine.
There are lots of great activities to do on the island, and many have no charge. There are eight different beaches to explore, with tons of free loungers and chairs. Seakers Food Court and food trucks provide guests with a complimentary lunch while on the island. Some cruises even stay the night which is a great opportunity to take a walk under the stars.
Attention LEGO fans
Image
MSC Cruises has a partnership with the famous Danish company, providing kids and adults alike with lots of one of a kind experiences.
While onboard, passengers enjoy LEGO Day, an entire day dedicated to fun LEGO activities for the whole family to enjoy. In addition to this, kids have access to special activities at mini and junior kids clubs, in addition to a meet and greet the LEGO Sailor mascot during parades and family events.
Guests even have the opportunity to take home a LEGO replica of MSC Meraviglia.
Chocolate Extravaganza
Image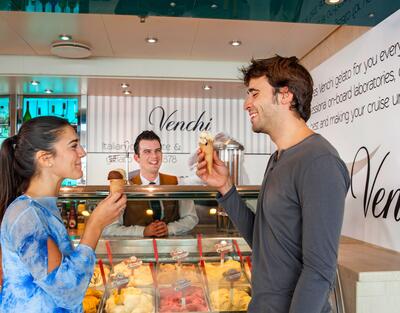 If you are a chocolate lover, don't miss Venchi 1878 onboard MSC ships. The world-renowned chocolatier has partnered with MSC cruises to provide the ultimate chocolate experience.
Like MSC, Venchi was founded in Italy. It credits its unique flavor to its locally grown hazelnuts from the  Piedmont region, where the company is headquartered.  Whether you are looking for gelato, a sweet bite of chocolate, or a glass of prosecco with chocolate and truffles, it is worth the splurge.  
What's not included in the cruise fare
Image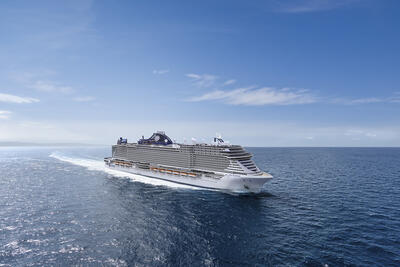 No one wants to end their cruise with an unexpectedly high bill. There are a number of additional costs to be aware of, such as food and beverages, specialty restaurants, internet packages and spa treatments, to name a few. Although most shows are included, such as Cirque de Soleil is not.
Some of the fun, family activities can also have an extra cost. The cruise fare does not include popular activities such as the F1 Simulator, bowling, VR Maze, and video games. Parents and guests can purchase the Fun Pass Package to cover most of these.
Gratuities (called Hotel Service Charge on MSC) vary by destination and cruise type. Cruises in North America - the Caribbean, the United States, and Canada are $14 per night for guests 12 and over. For kids 2 and up it is $6.25, and there is no charge for kids under 2.