Having sailed on over a dozen cruises, I would not consider myself a novice cruiser. If you were to ask me about anything about a Royal Caribbean ship, I'd probably know the answer. 
Just a few weeks ago, however, Carnival felt like a foreign language to me. I had never stepped foot on a Carnival ship prior to my recent sailing onboard Carnival Celebration, and I was not quite sure what to expect. 
Oftentimes, new cruisers have a lot of trepidation and anxiety about their upcoming sailing, and I was surely part of this group when I showed up at Miami's Terminal F on embarkation day. 
Here are 11 things I wish I knew before my first Carnival cruise. 
There was always a casual vibe, even on elegant night 
Image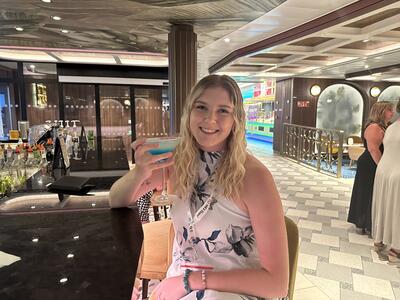 For my 7-night cruise on Carnival Celebration, I packed like I was going on Royal Caribbean, meaning my wardrobe consisted of a dress, jeans and nicer tops, heels, and nicer sandals. 
After the first night, it was evident that the vibe onboard was much more casual than I am used to on cruises; I saw some people wearing athleisure clothing to dinner. One girl was even wearing slippers one night. 
I found myself wishing that I had brought some of my favorite everyday outfits, so I would not have had to get dressed up each evening. 
There were some outfits that I ended up not even wearing! You would think after 14 cruises I would know how to efficiently pack; however, I find myself always wishing I had brought something else or left things at home. 
Read more: I packed for a 7-day cruise with just a carry-on. This item was a total waste of space.
Guy's Burger Joint is not worth the wait on embarkation day
Image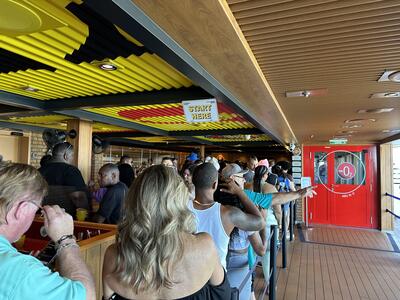 Typically, I do not have to take too much time to acquaint myself with the ship on embarkation day. I'm familiar with Royal Caribbean's Voyager, Freedom, and Oasis Classes, so there's a homey feeling whenever I get on board. 
Since this was my first time on a Carnival ship, I had no idea where anything was. My mission after visiting my muster station, however, was to find something to eat. With so many complimentary options available, I was a bit overwhelmed. Not only was there the standard cruise buffet, but  Big Chicken, BlueIguana Cantina, and Guy's Burger Joint were all open, too. 
I had heard a lot of great things about Guy's, so when I stumbled upon it during my self-guided ship tour, I couldn't resist the thought of a juicy burger and a side of fries.  
Image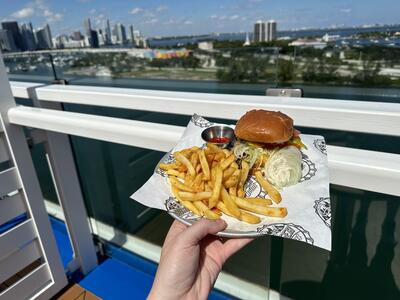 What I did not expect was an hour-long wait. The line was all the way back near the drink machines, but I thought it would move much faster than it actually did. The couple behind me said the line reminded them of Six Flags. 
At a certain point, I was committed and didn't want to feel like I had wasted so much of my first day onboard. It is important to evaluate all of your dining options before making any decisions. While my "Straight Up" burger was delicious, it was not worth the time I spent in line. 
I went again on the final sea day around 2:30 after playing Bingo and waited less than ten minutes! 
Read more: I took my first Carnival cruise on its newest ship. Here are my honest thoughts
The sailaway party is popular, so you'll want to get to the lido deck at least thirty ahead of time to secure a good spot
Image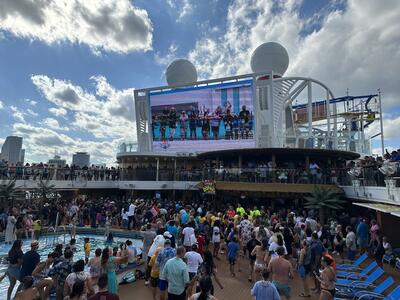 Something else I wish I had known was the importance of getting to the lido deck early for the sailaway party, especially if you want a drink from a nearby bar. 
When I got to RedFrog, I ended up waiting close to thirty minutes for a drink. Looking back, I should have gotten my drink elsewhere, like from the Tropicale Bar that was close to my stateroom, before going to the sailaway party. That way, I could have used the time waiting in line to find a better spot to watch the festivities. 
While my spot was not the worst, I would have preferred to not be standing on the stairs leading from Deck 16 to Deck 17, as there were constantly people brushing up on my back. 
The food was better than I thought it would be
Image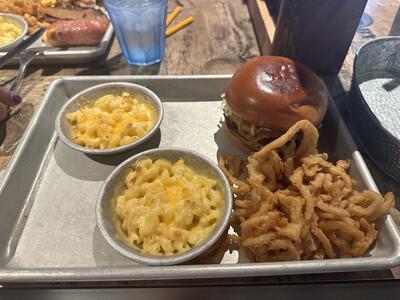 Food is one of the most talked about topics for cruisers. Everyone, however, has different tastes and preferences. My favorite dishes might be someone else's least favorite. 
I was a little hesitant about Carnival's food, as I had only heard pretty negative things about it. Once onboard, however, I was insanely surprised by how delicious everything was. 
I had cruised the week before on Royal Caribbean's Freedom of the Seas and was disappointed by the quality of the food, from the Windjammer buffet to the Main Dining Room. 
Image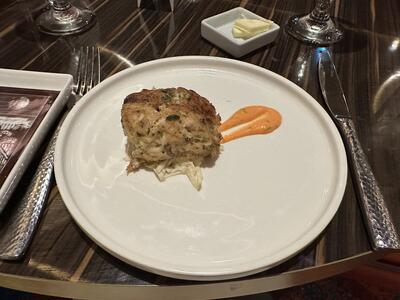 The food on Carnival Celebration was a complete 180. Of course, I had a few dishes that I felt were not anything special, like the hashbrowns at sea day brunch and the calamari on elegant night. 
For a ship that can hold over 6,000 at maximum capacity, the quality of the food was similar to a ship that should hold about half! 
My favorite dishes were the bananas foster crepes at Emeril's Bistro 1397, crab and shrimp cake in the Festivale Dining Room, and the Pig & Anchor Melt from Guy's Pig and Anchor Smokehouse. 
Image
No breakfast onboard any other cruise ship that I've sailed on has ever been as good as the crepes at Emeril's Bistro. 
And, yes, the infamous melting chocolate cake was worth it both times I ordered it!
You have to print your boarding pass
Image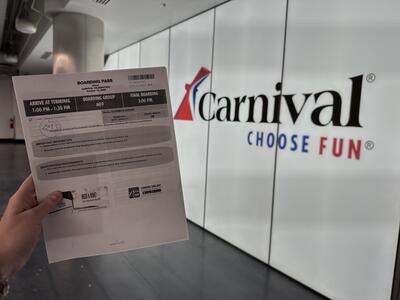 Even though I have been on over a dozen cruises, I always find embarkation to be a little stressful, especially if it's at a terminal that I am unfamiliar with. 
Since I am so used to cruising with Royal Caribbean, I have become accustomed to saving my boarding pass to my mobile wallet on my iPhone. Carnival, however, makes you print out your boarding pass. During the physical check-in process, it is stamped by a port agent. 
While this is minor and easy to do, it is something that you do not want to forget prior to leaving home. What if your pre-cruise hotel does not have a working printer? I did not want to risk this happening, so I made sure to print it at my apartment complex a few hours before my flight to Miami. 
Read more: 31 cruise ship embarkation tips and tricks (2023)
There's no e-muster drill
Image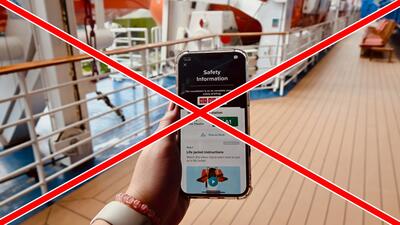 E-muster drills make embarkation day a little less stressful. Either at breakfast or on the way to the terminal, I'll take out my smartphone and watch the required videos ahead of time. That way, the only thing I have to worry about when I get on the ship is visiting my muster station to get a quick scan of my boarding pass. 
I had issues finding my muster station, as the HUB app was telling me to go to The Punchliner Comedy Club; however, there was nobody there. It ended up being moved to Piano Bar 88, which was just across the hall. 
When I got there, I was told that I would have to watch a brief safety demonstration about how to use a life jacket. Later in the afternoon after the emergency signal was broadcasted, there was a long stream of announcements that lasted roughly five minutes. 
You can check in for dinner on the HUB app
Image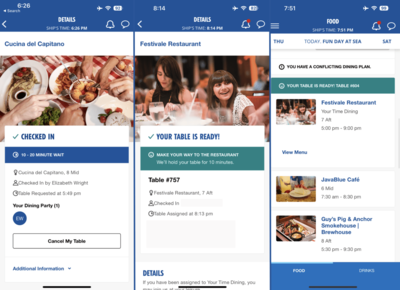 As someone who frequently selects Royal Caribbean's flexible "My Time" dining option, I think Carnival's flexible "Anytime Dining" wins. While you cannot make reservations in advance, you are able to check in via the HUB app when you are ready to eat and see the approximate wait time.
I liked not having to plan my dinners in advance. My fear with Royal Caribbean's My Time is that if I don't have a reservation, I will end up waiting to be seated. 
While there was still a wait onboard Carnival Celebration, I had the ability to check in while getting ready in my stateroom or sipping on a pre-dinner drink at Alchemy Bar. 
Image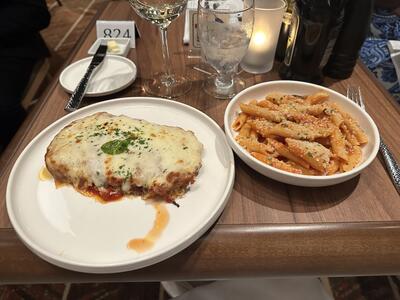 One regret I have, though, is not checking the menus for dinner in the dining room ahead of time. If I had, I would have not eaten at ChiBang and Cucina del Capitano first. I did not step foot in the dining room until the third night!
Don't save BOLT for the latter half of your sailing
Image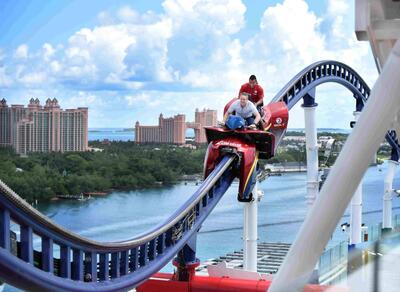 Typically, I try and cross off all my must-do activities early on during the cruise. If there's a show or activity that I have my heart set on, I don't want to be disappointed later on if it's canceled due to inclement weather or another unforeseen circumstance. 
During my sailing on Carnival Celebration, I almost was unable to ride BOLT. I saved it for the last day of the cruise, which was a sea day. While the ride was supposed to open at 9:00am, strong winds kept it closed until later in the afternoon. 
Thankfully, I reserved a 1:00pm time slot early that morning, so my reservation was honored once it was opened. 
Image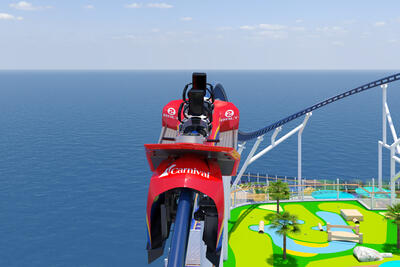 Had it remained closed, however, I would have missed out on my chance to ride a roller coaster on a cruise ship! 
Whether it's BOLT, the SkyRide, SkyCourse, or even mini-golf, make sure that you take time early on during your cruise to do it!
The app is essentially useless until you are onboard
Image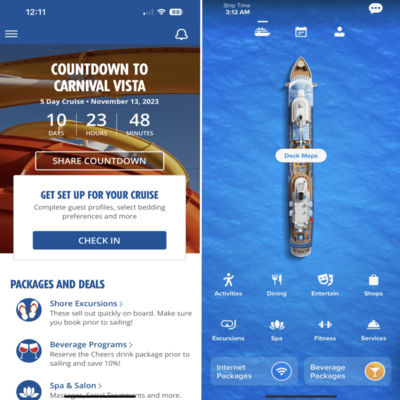 Speaking of the app, it is pretty useless until you're onboard and connected to the ship's Wi-Fi. I appreciate that I'm able to get an idea of what events are offered ahead of time through Royal Caribbean's mobile app. Plus, I can easily look at the ship's deck plans.
I can also often browse the main dining room menus to see if there's a specific night I want to skip and eat at a specialty restaurant instead. The app even lets you see the ship's deck plans and reserve certain cruise add-ons. 
Leading up to your Carnival cruise, the app shows a countdown to your sailing whenever you open it. If you try and click on one of the links to book a package, you're redirected to your web browser. 
Specialty restaurants are not as expensive as I've experienced on other lines 
Image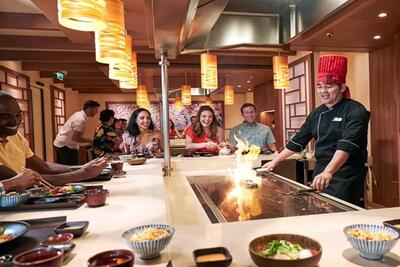 I regret not trying any specialty restaurants on Carnival Celebration. I wish I had paid a little extra to see how the specialty experience compared to not only their complimentary options but to other cruise lines' specialty restaurants.
The expense was minimal compared to other lines. I'd certainly pay $48 for a steakhouse meal or $38 for a fun teppanyaki experience. Everyone who dined at Bonsai Teppanyaki raved about it, too. 
On the second to last morning, I decided to spend $7.08 (including gratuity) to eat breakfast at Emeril's Bistro 1397. The crepes were one of the best things that I ate that entire week, and if I ever find myself on an Excel Class ship again, they're on my must-do list probably more than once! 
Read more: 15 things I loved and hated about my first Carnival cruise
Line up for entertainment at least thirty minutes before the event is scheduled to begin
Image
I found thirty minutes to be the sweet spot for shows, whether they were in Center Stage, The Punchliner Comedy Club, or Grand Spectrum Theater. 
I was told that people start lining up for "The Most Magnificent Circus" about an hour before the show begins, with doors opening fifteen minutes prior. With that knowledge, I got to Center Stage around 6:40pm. 
The crew members let us find our seats minutes later, and there was never any chaos. People were still walking up around 7:15pm, or fifteen minutes before the show, finding seats, albeit they were not front row.
Read more: I took my first solo cruise on Carnival Cruise Line. After 7 nights, here are the pros and cons of cruising alone
Image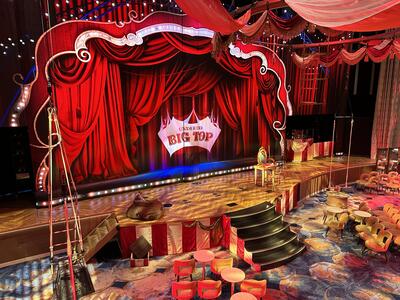 Another time I got in line for a show at The Punchliner Comedy Club about ten to fifteen minutes before doors opened. Even though I was standing near Java Blue, I was easily able to find a seat. 
If you have a preference on where you want to sit, I would recommend lining up no later than thirty minutes before; however, if you don't mind how close you are, fifteen minutes prior should suffice for most onboard entertainment! 
For those planning on attending Bingo, you will either want to purchase your cards ahead of time in the morning during pre-sales or line up fifteen minutes before they're scheduled to begin selling them in the afternoon. When I went to play one afternoon, they began turning people away because the line was so long!