I have always had a great love and appreciation for travel. Traveling introduces you to new things, experiences, people, and expands your world. From a young age I have known that I wanted to work in the travel industry, so when I was offered a position with Cruise Blog as a writer I was overjoyed that I would get to spend my days researching, writing, and thinking about traveling the world.
When I was in high school my parents and I went on a two week long Mediterranean cruise. That experience was foundational for my love of cruising, and opened my eyes to the ever growing and evolving world of the cruise line industry. When I was asked by Cruise Blog to embark on my first Norwegian Cruise Line (NCL) sailing I immediately said yes!
Now begins the process of planning for my first voyage with Norwegian Cruise Line. As with any trip or travel experience, there are important planning steps that need to be taken beforehand. With cruising there is even more unique planning to be done. Come along with me as I prepare and plan for my first trip with Norwegian Cruise Line aboard the Norwegian Getaway!
Initial Excitement
Image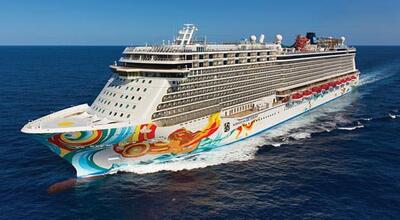 Immediately after I was asked to embark on my first work trip aboard Norwegian Getaway I began researching every aspect of the ship and particular itinerary I would be sailing on. For me, travel planning is filled with excitement as I familiarize myself with the journey I will be taking.
Part of how I have been preparing for my voyage, is reading past Cruise Blog articles about Norwegian Cruise Line. Blogs are a very helpful resource for planning a cruise vacation or trip. Below is an example of an article on our blog that I found helpful, written by another one of our authors:
Familiarizing myself with every aspect of a Norwegian Cruise Line voyage helps me to plan exactly what I want this trip to look like, as well as helps me to be aware of all of my options while on board the Norwegian Getaway.
Image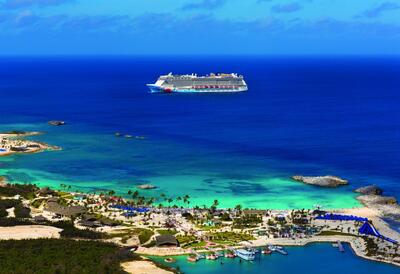 COVID-19 Requirements
Image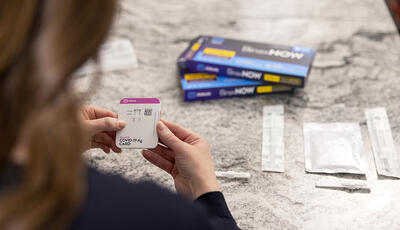 In this age of travel COVID-19 is unfortunately still a reality and something that nearly every traveler has to prepare for when it comes to following requirements and regulations set in place by cruise lines.
I researched Norwegian Cruise Line's specific COVID-19 policies in order to best prepare for any testing requirements I might be asked to meet. Starting August 1st 2022, Norwegian has removed the COVID-19 testing requirement for some of its itineraries. The testing requirement will be removed for any country that no longer requires it. This is a sign that the testing requirement may be removed for all itineraries in the future.
Currently, the United States, Canada, Greece, and Bermuda are still requiring passengers to be tested for COVID-19 prior to embarking on their cruise sailing. Because my sailing with Norwegian Getaway is departing from the United States, I will still be required to test before boarding the ship.
Image
Norwegian Cruise Line's current policy states, "all guests age twelve and over, as well as all crew, must be fully vaccinated at least 2 weeks prior to departure in order to board."
About the testing requirement, NCL says the following for guests over 12 years old, leaving from a U.S. port: "provide proof of one of the following: 1) Negative COVID-19 antigen test result administered by a verified third party within two days of the embarkation date. 2) NAAT test (i.e. PCR) administered by a verified third party within three days of embarkation date. 3) COVID-19 Recovery Certificate."
After reading through NCL's testing requirements, I have decided to opt for option #2, and will be purchasing a COVID-19 antigen test and arranging for the test to be observed and verified by a third party. Having an at-home proctored COVID-19 antigen test costs about $20 per person for the digital observation service.
I recommend researching what COVID-19 requirements you will be asked to meet well in advance of any cruise sailing, so that you are prepared and ready to go once its time for your voyage.
Plan for arrival
Image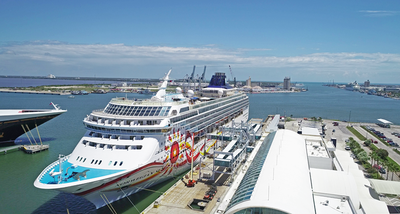 Next in my planning process, was deciding how I will get to Port Canaveral Florida, where the Norwegian Getaway will be waiting for me!
There are usually two options when it comes to traveling to your designated cruise embarkation port, flying or driving. When deciding which option to take, consider time, expense and logistics.
It is highly recommended that anyone planning a cruise trip arrive to their embarkation city at least one day in advance of when their sailing begins. Arriving one day beforehand helps to eliminate the risk of flight delays, or other difficult travel logistics that may impact travelers and cause them to be late to their cruise ship.
Image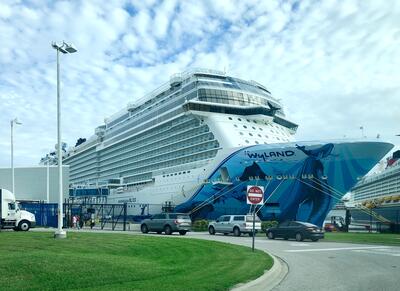 For this particular journey I will be driving to Port Canaveral, and plan to arrive in Orlando the afternoon/night before my cruise embarkation date. This will ensure that I am able to wake up early the next morning, excited and ready to board the Norwegian Getaway on time, and have plenty of time to experience the ship the first day.
With driving to the cruise line terminal it is important to consider and look into how much parking will cost. At Port Canaveral's Norwegian Cruise Line terminal, parking is $17 per day, including your arrival and departure days.
Research your ship
Image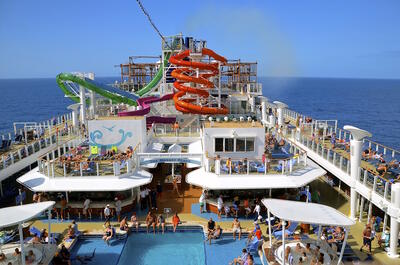 After planning and arranging my COVID-19 test, my form of transportation to Port Canaveral, and the hotel for the night before, next in my planning process I began researching the Norwegian Getaway ship itself.
Not every Norwegian Cruise Line vessel is the same, they each come with unique features and amenities to explore. I began by researching the ship including; my stateroom, the entertainment on board, activities, amenities, and the restaurants and food locations. Here are some of the interesting things I learned about Norwegian Getaway that are unique to this particular NCL vessel:
Norwegian Getaway was built in 2014, but was refurbished in 2020.
The ship holds 3,963 passengers, and 1,646 crew members, making it one of the largest ships in the NCL fleet.
Norwegian Getaway features NCL's Waterfront, an area of the ship that stretches a quarter-mile around the edge of the ship, with restaurants and incredible ocean views.
Norwegian Getaway features six complimentary dining locations, and eleven specialty restaurants that guests can pay an additional cost to enjoy.
There are 13 bars & lounges featured on Norwegian Getaway, where guests can purchase drinks a la carte, or enjoy drinks as part of their beverage package.
The following entertainment is currently being offered on Norwegian Getaway:

JunNk Dinner & Show (specialty, an additional cost)
Burn The Floor (complimentary)
Levity Entertainment Group (complimentary)
Million Dollar Quartet (complimentary)
Image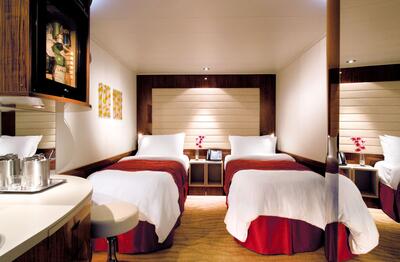 (The type of stateroom I will be staying in, Inside Cabin)
Itinerary and Excursions
Image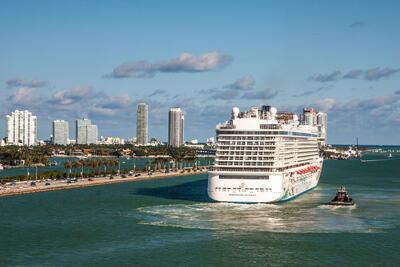 After researching the ship itself, I began looking into the specifics of the itinerary I will be sailing on. This trip I will be visiting; Great Stirrup Cay in The Bahamas, St. Thomas in the U.S. Virgin Islands, San Juan in Puerto Rico, and Amber Cove in the Dominican Republic!
On Norwegian Cruise Line's website I was able to find the estimated times of when Norwegian Getaway will arrive in each port and when it will depart. This helped me to begin planning on which, if any, shore excursions I would want to take, and just how long I have in each port of call.
Image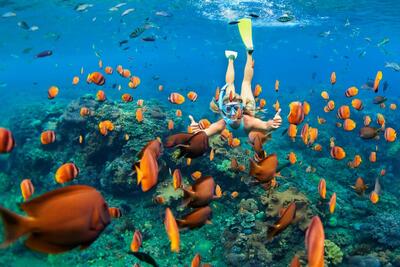 The particular itinerary I will be sailing on offers many different shore excursions across the four destinations the ship will be visiting. These excursions range from $35 for transportation or rental of equipment such as paddle boards and snorkel gear, up to $299 for a dolphin swim adventure.
Norwegian Cruise Line's website publishes updated lists of offered excursions at around 6 months before an itinerary or sailing. Shore excursions can be reserved online through the My NCL portal, or by calling Norwegian Cruise Line.
Norwegian's Great Stirrup Cay
Image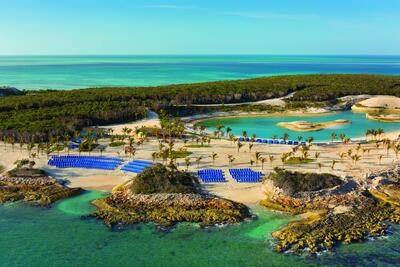 Great Stirrup Cay is Norwegian Cruise Line's private island located in The Bahamas. All NCL itineraries that visit The Bahamas make a stop at this exclusive port of call! The only visitors to the island are Norwegian Cruise Line guests.
As this is my first Norwegian Cruise Line voyage, it will be my first time visiting Great Stirrup Cay. Researching the island has helped me understand what to expect once I arrive, as well as know all the different options for activities and experiences hosted by NCL on the island.
In my research, I discovered that Great Stirrup Cay is full of exciting activities such as snorkeling, and zip lines over the ocean! Some of these activities are complimentary, and guests do not need to pay anything additional to experience, such as exploring the beaches on your own. Other activities at Great Stirrup Cay are an additional cost, such as excursions, renting the cabanas, or using the Wave Runners and Kayaks.
Great Stirrup Cay has a wide variety of shore excursions for every traveler. Excursions range from those who want to relax and those who are adventurous and want a thrill. All shore excursions on Great Stirrup Cay are an additional cost, and typically range from $60 per adult to $200 per adult.
Image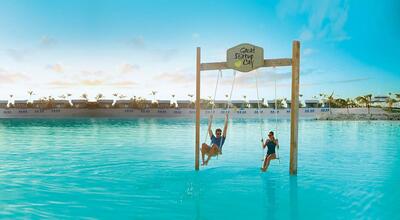 Great Stirrup Cay additionally has several food and drink locations unique to the island. It is helpful for me to know my options ahead of time, and make a list of which locations I'd like to visit. I am particularly interested in checking out Abaco Taco, the complimentary taco bar.
I am looking forward to visiting this tropical paradise! It will be the first time I have visited both The Bahamas and a private island owned by a cruise line company, I'm sure it will be amazing and I am looking forward to sharing my experiences with you all!
Budgeting
Image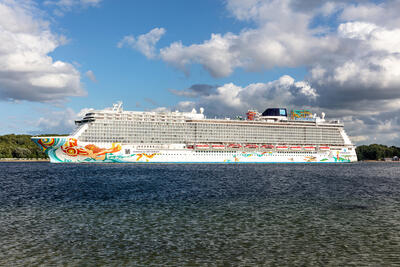 Knowing exactly what items cost what before your voyage is important when budgeting for any cruise sailing. Planning out exactly which items and activities you wish to enjoy ahead of time will help you keep within your budget, and not be surprised by a bill at the end of your trip.
Remember to consider things such as specialty dining, excursions, onboard activities, drinks, and gratuities, that will cost extra money on your cruise.
The things that will always be included in the price of a Norwegian Cruise Line sailing are; your stateroom, complimentary dining at the main dining room and buffets, some drinks such as water, tea and coffee, entertainment such as shows, ship activities such as the pools, sports complexes, and kids clubs.
Making Reservations
Image
Guests have up to 2 days before cruise embarkation to choose and reserve which shore excursions they wish to participate in.
Passengers are able to reserve specialty dining and entertainment at different times, depending on their type of stateroom and how long the itinerary is:
Suites and Haven = 130 days prior to sailing
Club Balcony Staterooms = 125 days prior to sailing
For all other staterooms:
Sailings 6 days or less, 90 days prior
Sailings 6 days or less during a holiday, 120 days prior
Sailings 7 days or more, 120 days prior
My NCL and NCL App
Image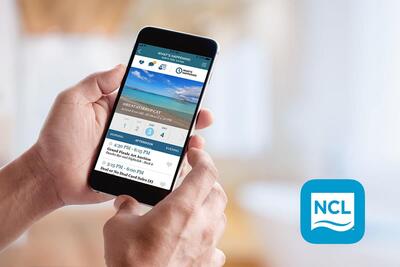 After all of the research, its time to log in to My NCL. This is Norwegian Cruise Line's online portal that helps guests organize and view their cruise itinerary. To create an account, guests will need their email, and their Norwegian Cruise Line booking confirmation number.
Norwegian Cruise Line additionally has a helpful app that allows guests to pre-book reservations for some specialty dining venues, and shore excursions, as well as explore ship amenities before a sailing. While on a voyage, the NCL app is a great resource for guests to view their purchases and check up on what activities are being offered onboard, as well as the daily schedule. The Norwegian Cruise Line app is available for free download in the App Store and in Google Play.
A helpful and important feature of the NCL app, is that guests can check in early to their voyage. Once you create an account with NCL, using your booking confirmation number, you will be able to check in to your cruise 21 days before departure. In order to check in through the app or My NCL, guests will need their passport numbers. Checking in online, or through the app, will help make your boarding process onto the cruise ship easy and stress free.
Packing
Image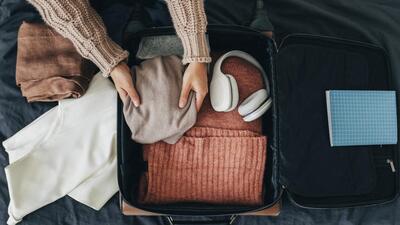 I may be alone in this, but I love packing for trips. I know that once I've started packing, my trip is just around the corner!
Throughout my years of traveling I have figured out what works well for me while packing. My method of packing follows the following steps, and my hope is that this process would also be helpful to you:
On a piece of paper write down your trip details such as dates and locations.
Look up the weather for your destination so that you can pack appropriate clothing.
Make a list of all of your items including; clothing, toiletries, medications, electronics, etc.
Look online for recommended lists of items to pack for a cruise, some great articles written by our authors can be found here:

Set out each of your clothing items.

Setting out my clothing, instead of putting it in the bag or suitcase right away helps me decide which outfits I want to take on my trip, and this prevents me from overpacking.
5. Do a last minute check that you have everything, and add all of the items to your bag or suitcase the night before you leave for your trip.
6. You're all packed and ready to go!
When packing for your journey, it can be helpful to keep in mind exactly what types of activities you will be doing. This will help you narrow down which items you want to bring with you, as well as help you plan the type of clothing to take on your voyage.
I know that I will need to pack wisely, as I will have limited access to stores while traveling on a cruise. For this reason I am making a list of important things such as certain toiletry products, medications, etc. that I may not be able to purchase while on the trip.
I will be packing a mix of more casual clothes with some nicer clothing such as dresses. Norwegian Cruise Line does not have a mandatory dress code, or 'fancy night', however, I may want a couple nicer clothing options just in case. And don't forget your swim suit!
Image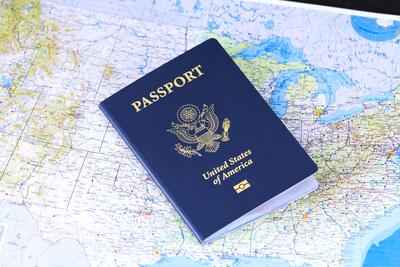 Remember to pack your all-important passport! Additionally you will need your COVID-19 vaccine card for any cruise itinerary, currently. I recommend taking a picture of both your passport photo page, and your vaccine card (front and back sides). This insures that if something happens to either of these important documents you will still have a copy in case of emergency.
Gratuities and Cash
Image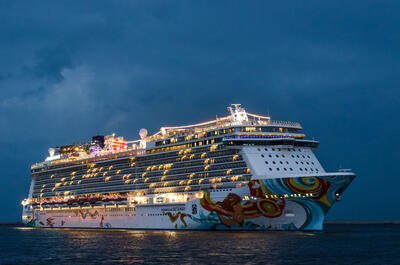 I plan on taking some cash with me while traveling with NCL. I want to make sure that I have cash on hand in case I want to purchase something while at a destination or while onboard. While most places accept card payments, carrying some cash on a trip can be helpful.
Gratuities onboard cruise lines can be a little confusing, that's why I have been looking into what tipping and gratuities looks like while cruising with Norwegian Cruise Line specifically. Gratuities often looks slightly different depending on the cruise line you are sailing with. Guests with NCL have the option to pay their gratuities before their voyage. With this option, currently the service charge for guests staying in most staterooms, is $16 per day, per person. This money goes to the staff and crew onboard for all of their hard work and diligent service during your cruise.
You may be asking, "why would I pay gratuities before my trip?". This is an option that Norwegian Cruise Line offers guests so they can factor in the amount to their budgets, as well as have the peace of mind that once they board their ship, that their vacation is completely paid for. Guests also have the option of paying their gratuities after their cruise via their payment method on file.
Conclusion
Planning for my first voyage with Norwegian Cruise Line, and my first trip with Cruise Blog has been incredibly exciting! I am looking forward to sharing more with you about my experiences aboard Norwegian Getaway!
Keep a lookout for more articles about this experience later this month. I am sure that I will learn many helpful tips and tricks on how to make the most out of your Norwegian Cruise Line vacation!