Once you have successfully made it through the check-in process and have boarded the ship, you will probably want to make your way to your cabin to get settled. Unless you have a later check-in time, you will have to wait, as cabins do not open up to guests until sometime in the afternoon. 
Go ahead and grab some lunch and start to familiarize yourself with the ship! If you have children who want to participate in the youth programming, this is also a great time to get them registered. 
When the staterooms are ready, there will be an announcement made. At that point, you can locate your cabin and begin to get settled in your home away from home! 
Here's what you should do as soon as you get to your cruise cabin. 
Read more: 30 cruise ship embarkation tips & tricks
Drop off your carry-on bag
Image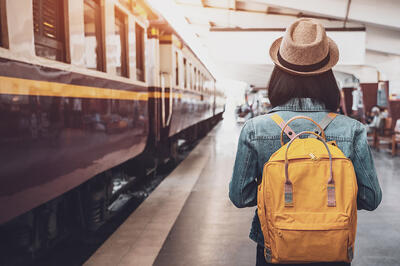 Since you will part with most of your luggage before entering the terminal, you will want to pack a carry-on bag that has your essentials, such as chargers, medication, sunscreen, jewelry, a swimsuit, etc., to hold you over. Lugging this around, however, is no fun, so you should head to your stateroom as soon as you can to rid yourself of your bag! 
This will enable you to move about the ship quicker and not worry about leaving your belongings unattended while you hop in the pool. 
Read more: 20 things to pack in your cruise carry-on
Unpack your carry-on bag 
Image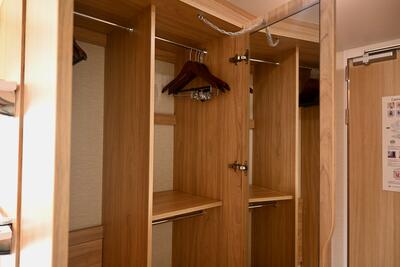 While it is unlikely that your luggage will be outside of your stateroom door as you as the cabin is ready, you can go ahead and unpack your carry-on bag. If you do find that your luggage is there, this is a great time to get the unpacking over with! 
When you return later, it will be nice to know where everything is without digging through your backpack and/or suitcase. 
Store any valuables in the safe 
Image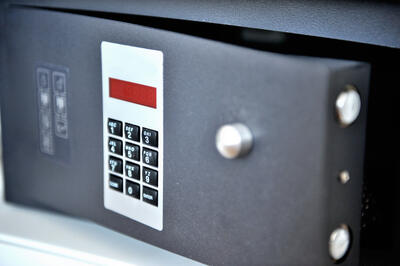 Every stateroom has a safe, no matter if you are staying in an inside cabin or luxurious two-bedroom suite. 
Since your cruise card will act as your method of payment, identification, and room key, you should store important documents and valuables inside of your safe. This includes your passport (or birth certificate if on a closed-loop sailing), cash, credit card, electronics, etc. 
Note, though, that when you are getting off in ports of call, you will want to take these items with you, as your cruise card will not work ashore. It is important to look into the local currency prior to going on your cruise, so you are prepared with cash to use for tips and souvenirs. 
Read over any information provided by the cruise line 
Image
If you notice any paperwork on left in your stateroom, you should take a moment to read it over. It may pertain to loyalty benefits, ports of call, wi-fi, or the mandatory safety briefing. 
Plus, if you reserved any shore excursions in advance, you will find printed tickets and/or information for each. If any questions arise, you can head to Guest Services or the appropriate desk early in the cruise. 
Store shore excursion documents and anything else important that pertains to your cruise
Image
If you have any shore excursion tickets in your room, you will want to make sure that you store them in a place where you do not lose them or accidentally throw them away. You do not want to be scrambling looking for the tickets the morning of the tour!
If there is any other information that was left in your stateroom that you would like to access throughout the week, consider placing everything in a drawer or the safe. 
Meet your stateroom attendant 
Image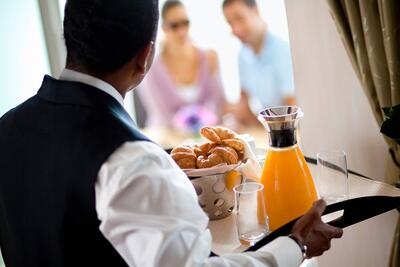 A stateroom attendant, also referred to as a steward, is responsible for making sure that you cabin is clean and tidy throughout the cruise. While they will not pick up your vanity full of clutter, they will make your bed, fresh the towels in your bathroom, and leave fun towel animals! 
Depending on what cruise line you are sailing with, they will either visit once- or twice-per-day. Royal Caribbean, Norwegian Cruise Line, and Carnival Cruise Line have all cut back to servicing staterooms once-per-day. Premium lines -- think Disney Cruise Line, Celebrity Cruises, Princess Cruises, and Holland America Line -- are still providing service twice-per-day. 
You should take the time to introduce yourself to your stateroom attendant and establish a positive connection, as you will most likely seem them every day of your cruise. 
Make any special requests 
Image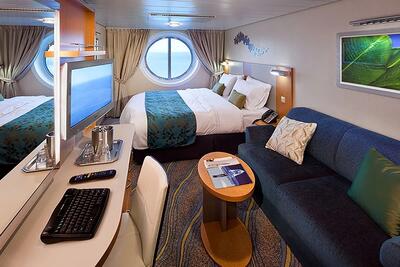 When you meet your stateroom attendant, you will be asked if you have any special requests, such as a specific bed configuration, fresh ice, etc. If you hold a certain status with the cruise line, you can use this time to ask for robes or other in-stateroom benefits. 
On my last cruise, I asked my stateroom attendant for fresh wine glasses each day because I brought on the allotted two bottles of wine. During the evening service, she would always replenish them, and I never had to ask again. 
Stock the mini fridge
Image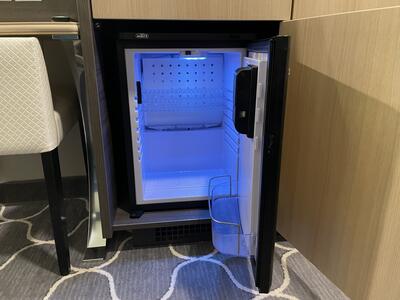 Depending on which cruise line you are sailing with and/or your loyalty status, you may have some beverages that you brought onboard with you or that were waiting for you in your stateroom. Many ships have mini fridges to help keep these beverages cool. 
To ensure that you have a crisp drink later on, go ahead and stock the mini fridge with any wine, soda, or other non-alcoholic drinks that you brought with you. 
Decorate your stateroom door
Image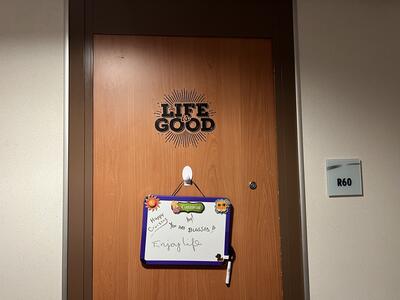 Since stateroom doors are magnetic, many passengers enjoy personalizing the exterior with magnetic decorations. They can be anything from a whiteboard to leave messages for family and friends to specific decor that commemorates an occasion like a birthday, anniversary, or graduation. 
This, of course, is something you will have to plan in advance for, so make sure you get everything prior to leaving! If you are ordering custom decor, give the supplier enough time to create and ship it to you. 
Put your phone on airplane mode and connect to the ship's internet
Image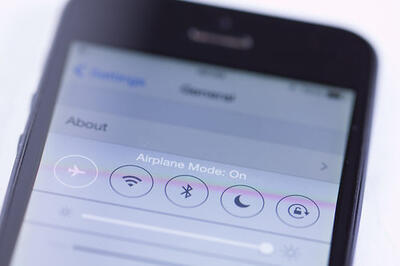 You will get access to stateroom prior to the ship's sail away, so this is a great time to disconnect from your cellular network if you have yet to do so; you do not want any roaming charges! If you purchased an internet package in advance, there will be information telling you how to connect, and if you realize that you want a package, you can go purchase one. 
Plus, if you find that your Wi-Fi is not working, you can go seek help at the dedicated internet desk or Guest Services before you are disconnected for too long.
Locate (and test) the outlets 
Image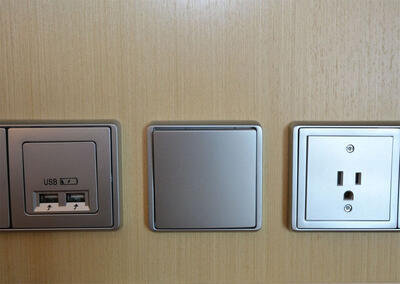 If you are on a newer ship, you will find that you have more outlets and charging options in your cabin than older ships. Still, you should test them out to make sure that they work. You do not want to wait until your device is dead, especially if you are sharing the outlets between multiple people and/or devices. 
You should also test the lights, television, sink, doors, and toilet. If there are any issues with your cabin, you will want to alert your stateroom attendant as soon as possible, so maintenance can resolve the problem!
Image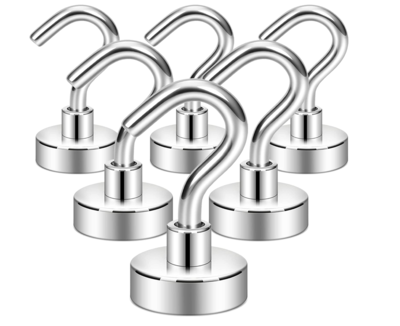 For those who have never cruised before, you should be aware that the size of your cabin is going to be smaller than most hotel rooms. That being said, they provide everything you need for a comfortable stay! 
Because of their size, it can be difficult to keep the room organized throughout the cruise, especially if you have more than two people staying in one cabin. 
There are some hacks that improve the functionality of your stateroom, such as getting magnets to increase storage and hang hats, lanyards, etc.; plugging in your nightlights if you are in an inside cabin; and unpacking your toiletries in the bathroom. 
If you want a picture of your cabin, do it now
Image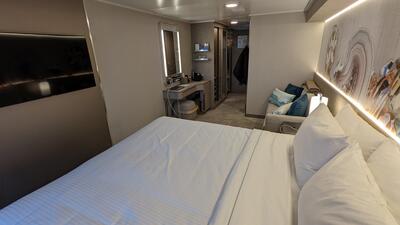 The best time to take a picture of your stateroom is the second you walk in. 
From chargers and cosmetics on the vanity, to shoes and clothes sprawled about the cabin, you will notice that you cabin will never be as put together as it was when you walked in for the first time! 
Plus, you do not want to have to worry about keeping it clean to take a picture later. If it is one of the first things that you do when you get to your cabin, you can cross it off of your list!
Freshen up 
Image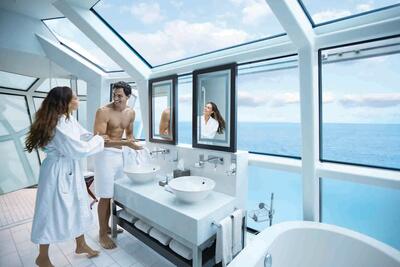 With all the embarkation day excitement, you probably want to spend as little time in your cabin as possible on the first day. You should, however, consider freshening up, especially if you have an earlier dinner and have to head straight there from sail away. Some will even pack another outfit in their carry-on bag to change into in case their luggage has yet to arrive. 
If you have a later dinner, you could return to your cabin after the ship departs; however, you may not want to miss any of the evening activities. Once you get a certain distance from shore, the onboard shops and casino (if the ship has one) will open. 
Book cruise add-ons if you did not do so in advance 
Image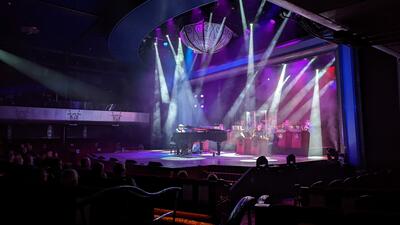 Not every activity on a cruise will require reservations. If, however, you are interested in dining at a specialty restaurant or seeing some shows, you will want to secure reservations on the first day. Some cruise lines let you do this in advance, while others make you wait until you are onboard.
The more you plan in advance, the more options you will have. Do not be surprised if some specialty restaurants have limited availability if you are booking later on the first day or the second. 
A lot can be done from the comfort of your stateroom via the cruise ship's app. If you notice that you are unable to book anything, you can make time before sail away or dinner to visit Guest Services or another reservation specialist. 
Read over the daily schedule 
Image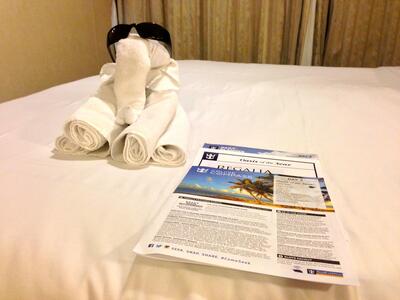 Some cruise lines have moved away from leaving printed daily schedules in staterooms; however, if you have a preference, you can always ask your stateroom attendant! If not, the schedule is always available on the app. You can usually see events going on throughout the week, too. 
By taking a moment to look at the schedule, you can see if there are any events that you would like to attend, such as trivia, a cocktail making class, or dedicated youth sporting event for the kids.