A cute way to show someone that you are thinking about them is helping them prepare for an upcoming trip! If you know someone who is going on a cruise soon and would like to gift them something, keep reading. 
It does not have to be anything big-- perhaps just a bottle or two of sunscreen will suffice! On the other hand, you can purchase other items that will help make their trip better, such as motion sickness bands. Plus, many items can be reused. A water bottle, for instance, will likely be used daily after the trip concludes. 
Here are 21 of the best cruise gifts for someone going on a cruise ship.
Non-surge power strip
Image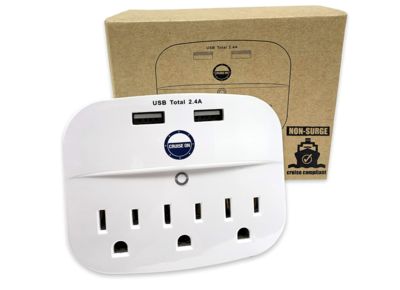 Extension cords and surge protectors are banned on many cruise lines, as plugging too many electrical items into a single outlet has the potential to start a fire. If you try and being an extension cord onboard with you, it will most likely be confiscated during check-in.
The brand Cruise On sells a power strip that is cruise compliant, meaning that you do not have to worry about not having enough outlet space for all of your devices! It was specifically designed to not have any wires and a surge protector. The device costs $24.99 and comes with three regular outlets and two USB ports. 
Note that Disney Cruise Line does not approve this device. 
Read more: Banned: 23 Things You Absolutely Cannot Bring on a Cruise
Over the door storage organizer
Image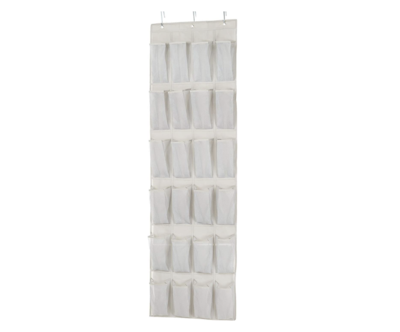 Despite their square footage, you will be surprised when you find out just how much storage your stateroom has! That being said, by thinking ahead, you can prepare and make your cabin more organized. 
Purchasing an over the door storage organizer, like this one from Amazon for only $10, will give you more space in your stateroom without having to shove things into drawers or shelves. It works great for shoes, jewelry, cosmetics, and more. 
Read more: Top 10 cruise cabin hacks to make your stateroom more livable
Water bottle
Image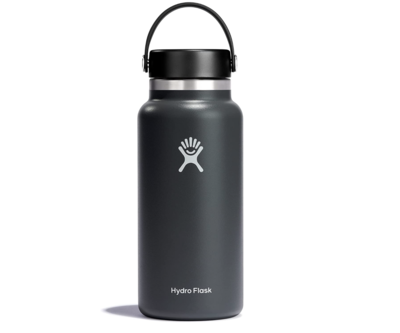 You do not want to get thristy in the middle of the night and have to shuffle to the buffet or another venue for a glass of water. Taking a water bottle with you means that you can fill it up before you return to your stateroom each evening. Plus, you will be able to keep it on you during shore excursions. 
Hydro Flask is a popular brand that keeps beverages cold for up to twenty-four hours and hot for up to twelve. Additionally, it comes with a Flex Strap to make carrying the bottle comfortable and easy! It makes a great gift because it can be used daily, too. 
Sea-bands 
Image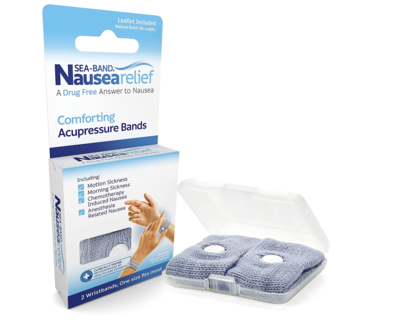 If you know someone going on a cruise who is worried about getting seasick, give them some sea-bands! They cost $12.50 and work by providing pressue to stimulate the P6, or Nei-Kuan, acupressue point, which is proven to relieve nausea and vomiting. 
Any other motion sickness medication would work, too, including Bonine or Dramamine. 
Read more: How to avoid cruise motion sickness
Cruise line gift card 
Image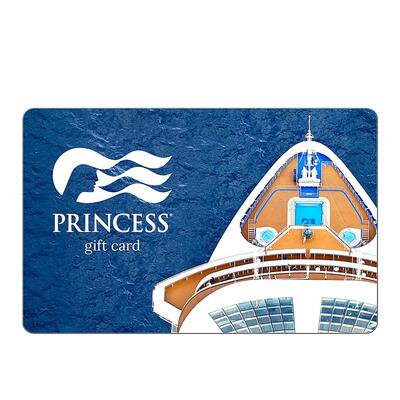 Don't know what to get? A gift card for the cruise line that they are sailing with is a fool proof option. You can give any denomination that you want, too, whether that be $50 or $200. 
The recipient will be able to use it in a variety of different ways, according to the terms and conditions of the card. They may, for instance, be able to apply it towards the final payment of the cruise fare, or they might use the card to purchase cruise add-ons, such as drink packages, shore excursions, and more. 
Read more: What you should know before buying a cruise line gift card
Passport cover
Image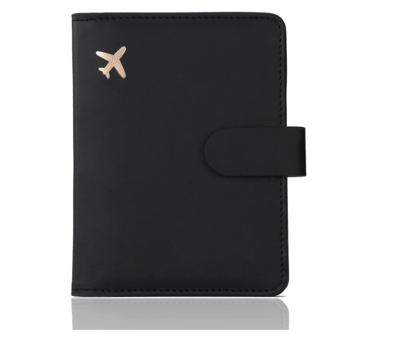 Anyone going on a cruise most likely is traveling with a valid passport. In some cases, however, cruisers can sail with an original birth certificate and government-issued ID. Nevertheless, a passport cover makes a great gift. Many of them also have a wallet to help keep money and documentation safe and easily accessible during travel. 
Linked below are a few different options to consider:
Door decorations
Image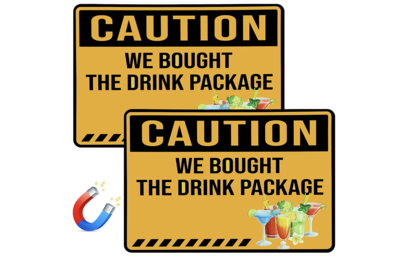 Decorating the stateroom door is a fun way to add some personality to it, especially if the passengers are commemorating a special occassion, such as a honeymoon or wedding anniversary, graduation, birthday, etc. If there is no occassion and they are just cruising for fun, that does not mean that they need to miss on on decorating their cabin door!
Do you know if they have purchased a drink package? If so, a funny gift might be drink package warning magnets, which can be brought from Amazon for only $14.99. 
Is it their first cruise? Get them some special decor to help them remember the trip! A 4-pack costs $16.99!
Read more: Cruise Door Decorations: How to make your cabin door stand out
Magnetic hooks
Image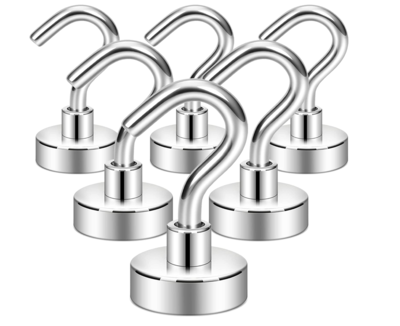 Most cruise staterooms have magnetic walls, and an easy way to take advantage of this it by purchasing magnetic hooks to keep the cabin more organized and increase storage space. They hooks can be used to hang hats, wet swim suits, jackets, cruise lanyards, or day bags. 
On Amazon, a 10-pack starts at $7.70. 
Dry bag
Image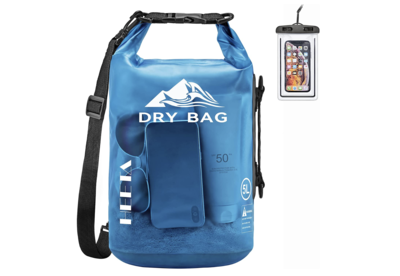 Waterproof bags, such as the HEETA Waterproof Dry Bag, make great gifts for upcoming cruisers. They can use the bag to carry stuff to the pool deck or keep their belongings safe while exploring ports of call. 
Plus, a transparent dry bag makes it easy to locate items, meaning that they will not waste time rummaging through the bag. 
Towel clips
Image
It is no surprise that the top deck of a cruise ship can get pretty windy during sea days, making it easy for a towel to blow away. Towel clips work by clipping the towel directly to the pool chair. Plus, they are relatively inexpensive and can be used for future vacations, such as a trip to the beach, or even just at the local pool! 
Binoculars
Image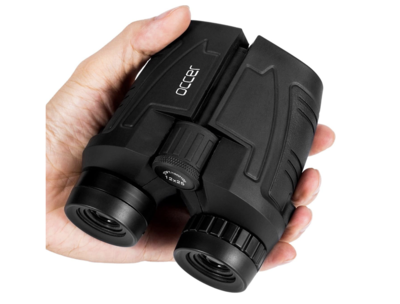 Binoculars are a must-have for anyone traveling to Alaska. They will be useful when trying to spot wildlife, as well as to just take in the scenery. 
Compact Binoculars are ideal since they will not take up much space, which is already somewhat limited considering that packing for a place like Alaska requires more thought that packing swimsuits for the Caribbean. 
The Occer compact binoculars set from Amazon costs $65.99 and has a 12x magnification, 25mm objective lens, and wide field of view!
Lanyard
Image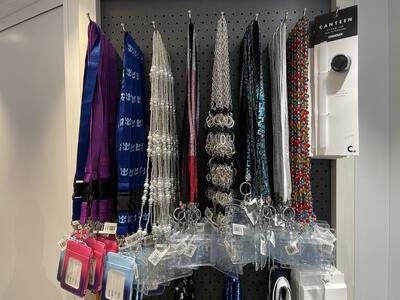 On a cruise, passengers receive a plastic cruise card that acts as the stateroom key, identification, and charge card for onboard purchases. For that reason, this card should be treated like other important items, such as house keys, a passport, or credit card. 
Linked below are a few different lanyard options. Some are relatively basic, while others have neat features that make them unlike options available onboard the ship for purchase:
Read more: Why a cruise lanyard is the best travel accessory
Silicone travel bottles set
Image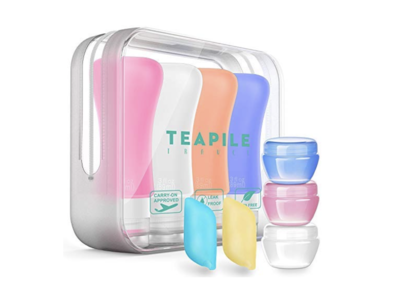 Cruise ships are unlike hotels in many ways; however, one important difference to note is that they do not provide toiletries in the bathroom. You will not find mini shampoo or conditioner bottles, so you will want to make sure that you pack everything you need in silicone travel bottles. A bonus to gifting travel bottles is that they can be used on future vacations, too!
Packing cubes
Image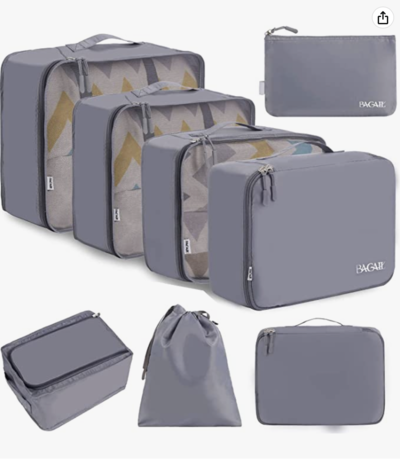 Packing cubes are another great gift idea for any cruiser, as they can be used again. The Bagail 8-pack from Amazon costs $24.99 and includes eight different packing cubes, meaning that you will get a variety of different sizes. There are even dedicated bags for shoes, cosmetics, and socks! 
When it comes time to unpack, it will only take the gift recipient minutes. They can simply take the cubes out of their suitcase and place them in the closet and/or drawers! 
Rubber ducks 
Image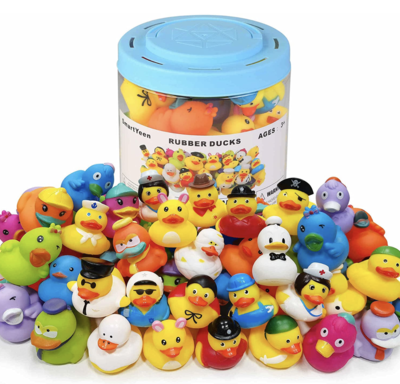 A popular cruising tradition is hiding ducks around the ship for other guests to find. Often, they will have a small card attached to them that reveals the names of the people who hid them and where they are from. There are even Facebook groups with over 100,000 members who discuss duck hiding and see how far the ducks travel over time. 
30 assorted ducks costs $20 from Amazon. If you decide to gift ducks, make sure that you explain the tradition in case the recipient in unaware of it!
Kindle
Image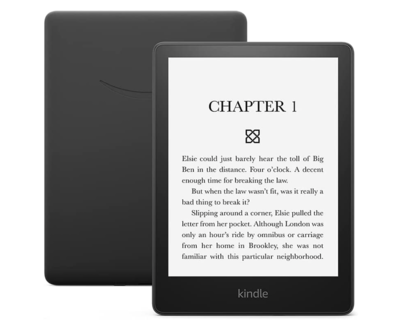 If you know someone going on a cruise who likes to read, consider gifting them a Kindle! With a flush-front design and glare-free display, they will be able to read even in bright sunlight. Plus, they are built to withstand water, making them a safe option for poolside reads. 
There are different purchasing options. Kindles can be bought with either 8GB or 16GB of storage, as well as with or without lockscreen ads. 
Portable charger 
Image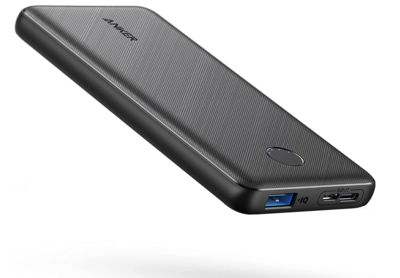 Portable chargers are essential for any vacation, especially if they are spent exploring ports of call and away from the ship. Nobody wants their phone to die on them! 
Some chargers are bulkier than others. These, however, can often hold more charge. Sometimes, the smaller chargers are only able to charge one device a single time. The Anker 313 Power Bank Portable Charger, for instance, can charge an iPhone 12 2.25 times! On the other hand, the iWalk Compact Portable Charger can fully charge an iPhone one time. 
Cruise luggage tags
Image
Luggage tag holders ensure that baggage tags stay secure during transit, and when the cruiser gets to the terminal, they will not have to wait for a porter to staple a paper tag on or fill one out. It is a minor detail; however, it will delay embarkation, even if only by a few minutes. 
Cruise lines have different sized bag tags, so it is important to purchase tag holders that are compatible with the cruise line. This pack of 8 from Amazon has tags that come in two different sizes, so no matter what cruise line is being sailed on, there will be a bag tag that works. The set costs $7.75, meaning that each tag costs less than $1.00!
Night light
Image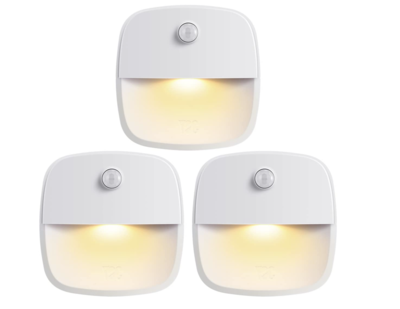 Those staying in an ocean view, balcony, or suite might not find this as useful, but if you know that an inside cabin was booked, surprise them with a night light! 
Unless booked in a special category (i.e., virtual balcony or window facing the interior of the ship), those booked in an interior stateroom will not have access to natural light; the cabin will be pitch black when the lights are turned off. 
And with the limited number of outlets available, it is best to get night lights that run on batteries or can be recharged. Save the outlets for changing electronic devices at night!
Sunscreen
Image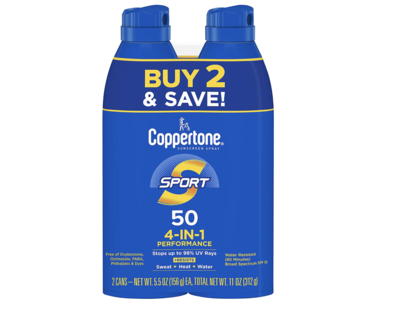 You can never pack too much sunscreen! If you forget or do not have enough, you will find that onboard pricing is much higher. While in CocoCay once, I paid about $17 for a single bottle! It, however, was necessary. There was no way I could spend the day on the beach without it! 
A two-pack of Coppertone Sport Sunscreen Spray SPF 50 is $15 on Amazon. Some people prefer lotion instead of the spray, and it is cheaper to purchase ahead of time, too! A 12oz bottle of Banana Boat Sport Ultra SPF 50 lotion is $12.99. Finally, you cannot forget about a face stick! A red nose will certainly mess up any family pictures that are planned. 
Aloe Vera gel 
Image
Some people are more prone to feeling the sun's harsh effects. Even they are someone who tans easily, you never know when that could turn into a sunburn, especially if they are sailing to the Caribbean. 
Having aloe vera gel in the stateroom is important, as it will help soothe and moisturize the redness and dryness. It is also no fun to be stuck inside due to a painful burn!