With standard cruise ship cabins being much smaller than land-based hotel rooms, you might be wondering if splurging on a Carnival suite is worth the cost. 
With a suite often costing over double the price of an interior stateroom, it is important that you understand all the perks that accompany booking a Carnival suite to help you decide if it's worth the extra money. 
In addition to a more expensive base fare, you will also have to pay more in gratuities. Those in standard cabins (i.e., interior, ocean view, and balcony rooms) will have to pay $16 per person, per day. The daily rate for suite guests is $18 per person. 
Image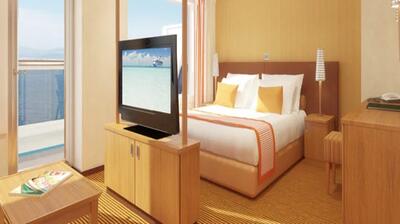 Unlike cruise lines that have implemented "ship-within-a-ship" concepts, you will find that the majority of suites onboard Carnival ships lack the same benefits as, for instance, guests staying in Norwegian Cruise Line's The Haven, MSC Cruises' Yacht Club, or Celebrity Cruises' The Retreat. Carnival ships are not equipped with suite-only restaurants or lounges, so they often lack a more "exclusive" experience. 
Here is everything that is included when you book a suite onboard a Carnival Cruise Line ship. 
Read more: Comparing Carnival's Ocean Suite to Royal Caribbean's Junior Suite
Larger cabins
Image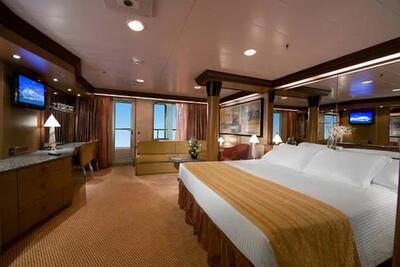 If you are someone who values space, you will love the spacious suites onboard Carnival ships. An Ocean Suite on Carnival Vista, for instance, has 275 square feet of interior space and a 65 square foot balcony. Standard balcony cabins only have 185 square feet of space, in addition to a 35 square foot balcony. 
Similarly, a standard interior on Mardi Gras only measures 158 square feet, while a balcony is 249 square feet, and a Carnival Excel Suite is a whopping 615 square feet. 
If you want to stay in the largest stateroom in the fleet, look at Excel Class ships (Mardi Gras, Carnival Celebration, and Carnival Jubilee). Onboard, you will find the Presidential Suite, which measures a whopping 475 square feet, with an additional 645 square feet of balcony space. 
Read more: 10 reasons to spend extra for a suite on a cruise
Priority check-in, embarkation, and disembarkation
Image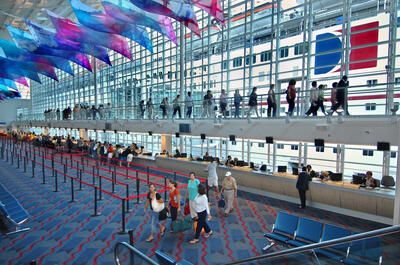 Want to be one of the first to check-in for your cruise? What about one of the first to step foot on the ship? Booking a suite means that you will have priority check-in and embarkation, giving you more time to enjoy everything that the ship has to offer. 
When it comes time to check-in for your cruise, you will be able to select your terminal arrival 48 hours ahead of all other guests, allowing you the opportunity to select one of the earliest time slots, and on embarkation day, you will be able to used a dedicated priority lane to finish the physical check-in process. 
Note, though, that this does not mean that you'll get your luggage delivered before other guests. Only those who purchased Faster to Fun and VIFP Diamond guests have express luggage delivery. You will not have access to your cabin before others, either. 
All good things come to an end, even your fantastic cruise vacation. When it comes time to disembark, you will be able to be one of the first guests off the ship. Even throughout your cruise, you will be able to get off the ship before other passengers in ports of call, giving you the ability to make the most of your day ashore. 
Priority dinner reservations & main dining room time assignment
Image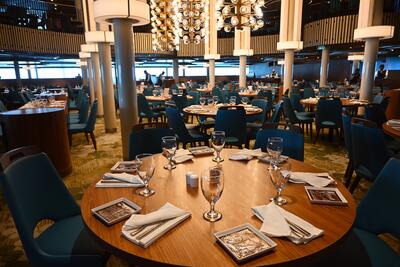 Like with most cruise lines, when you book a Carnival cruise, you will have the option to select a traditional or flexible dining time. With traditional dining, you can choose the early or late option, with the early taking place somewhere around 5:30pm and the late around 7:45pm.
Anytime Dining, Carnival's flexible option, means that you can arrive at the Main Dining Room anytime you'd like between specified hours and wait to be seated like a land-based restaurant. 
Guests in standard rooms can request their preference; however, nothing is guaranteed. Suite guests are guaranteed to receive their top dining choice. This is a great benefit if you have young children and want to eat as early as possible or prefer to hangout at the pool and eat later. 
Two complimentary large bottles of water
Image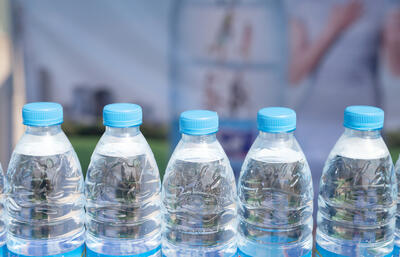 When you get to your suite, you will see two bottles of water provided for free. While this benefit is nothing special, it makes having water available in your stateroom more convenient! You do not have to worry about ordering it from room service or bringing some back from the buffet. 
Read more: The one place I'll never eat at again on Carnival cruises
Pillow-top mattresses
Image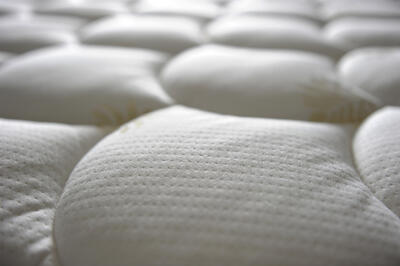 Carnival's website lists that suite guests receive pillow-top mattresses. If comfort is important to you, you will like this upgraded bedding. Of course, you can expect to sleep soundly no matter what cabin you book, so you should not decide to pay more for a suite solely based on a nicer mattress.  
Bathrobes
Image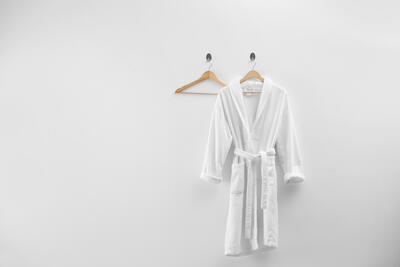 Suite guests are also given complimentary bathrobes to wear during the cruise. This means that you can sip your morning coffee sitting on your balcony in your comfortable robe before getting ready for the day. 
If you are not staying in a suite and want a bathrobe, all you have to do is ask your cabin attendant. They will provide them free of charge. The only difference for suite guests is that they do not have to ask. 
Specialty suites
Select ships have specialty suites that come with additional perks. These include Havana Suites, Family Harbor Suites, Cloud 9 Spa Suites, and Excel Suites on Excel Class ships. Each category comes with their own exclusive benefits, in addition to the standard suite benefits. 
Havana Suites
Image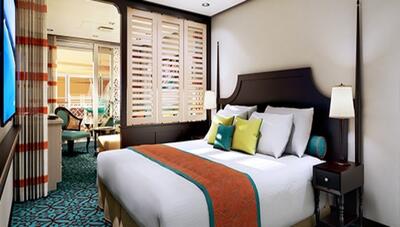 Those staying in a Havana Suite must be at least 12-years-old, meaning that you will not find many young children running around this area! Inside the suite, you will find upgraded decor, as well as a luxurious rain shower, while the extra-large patio features a hammock chair for you to relax in. Plus, you gain access to an exclusive pool area. 
Havana Suites can be found onboard Carnival Celebration, Horizon, Jubilee, Mardi Gras, Panorama, and Vista. 
Family Harbor Suites
Image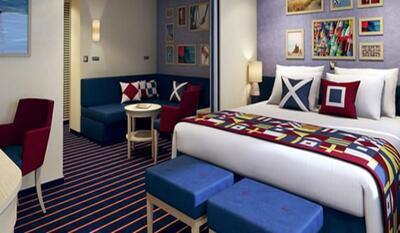 Family Harbor Suites are great for larger families. In addition to a larger cabin that sports a nautical theme, you will be able to access the Family Harbor Lounge, where you will find daily breakfast, snacks, board and video games, and family movies. 
Additionally, kids staying in Family Harbor Suites dine for free in most onboard specialty restaurants, and parents will love the free night of Night Owls babysitting, so they can benefit from some much-deserved adults-only time. 
In terms of what these benefits save you cost wise, Night Owls babysitting costs $7.50 per hour, plus an 18% service charge, per child, and most specialty restaurants charge under $15.00 per child. 
Family Harbor Suites can be found onboard Carnival Celebration, Horizon, Jubilee, Mardi Gras, Panorama, and Vista. 
Cloud 9 Spa Suites
Image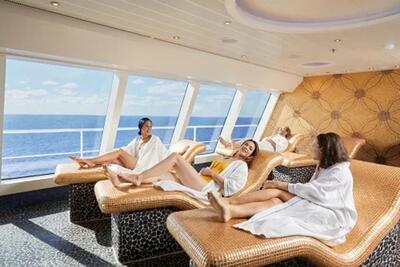 Cloud 9 Spa Suites are for those seeking ultimate relaxation on their upcoming Carnival Cruise. From relaxing decor to ELEMIS bath products, upgraded bathrobes and slippers, priority spa reservations, free fitness classes, unlimited access to the thermal suites, and discounted spa treatments on port days, you are sure to disembark feeling recharged and pampered!
Cloud 9 Spa Suites are available on more ships in the fleet than Havana and Family Harbor Suites, too. You will find these suites onboard Carnival Breeze, Celebration, Dream, Horizon, Jubilee, Luminosa, Magic, Mardi Gras, Panorama, Radiance, Splendor, Sunrise, Sunshine, and Vista. 
Carnival Excel Suites
Image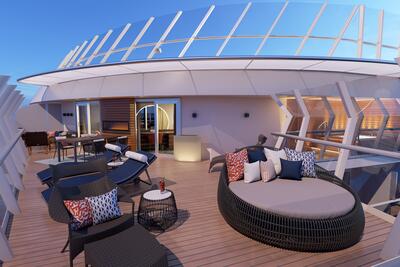 The newest category of Carnival suite are their Excel Suites, which are only available on Excel Class ships: Mardi Gras, Carnival Celebration, and Carnival Jubilee. Not only are these some of the most luxurious and largest suites in the fleet, but they also come with more perks than other categories of specialty suites:
Complimentary access to Loft 19
Priority cabana reservations at Loft 19
Dedicated concierge phone line
Guaranteed Main Dining Room time assignment 
Guaranteed reservations at most specialty dining restaurants, when reserved 24 hours prior
Sparkling wine and fruit bowl upon arrival
Bottomless Bubbles drink package, the non-alcoholic soda package
Complimentary room service
Upgraded bathroom amenities
Complimentary on-demand movies
Complimentary laundry service
Loft 19, while not a suite-only enclave, is a retreat-style oasis that Excel Suite guests can access for free. Here, you will find a private infinity whirlpool, plush lounge chairs, and cabanas (available at an extra cost). 
Is a Carnival suite worth the extra money?
Image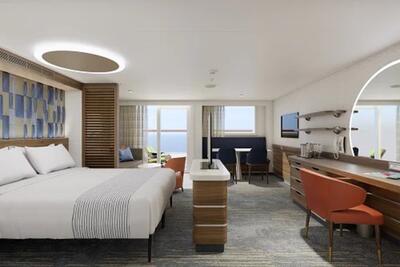 It all depends on how you like to vacation and what your budget is. Maybe the perks of a traditional suite are not enough to justify the cost. If that is the case, consider sailing on a ship with specialty suites. Sometimes, the extra living space is enough for a larger family to splurge on a suite for their vacation. 
Some of the perks that accompany booking a suite can be purchased with Carnival's Faster to the Fun package, which includes priority check-in, early access to your stateroom to drop off carry-on bags, expedited luggage delivery, priority tender boarding, dedicated line and phone number for faster service at Guest Services, priority Main Dining Room and specialty restaurant reservations, and priority disembarkation. 
The cost of this add-on varies by length of the cruise and specific ship. For sailings that are 3-nights, you can expect to pay $59.95 per stateroom (not person), while cost for those that are between 4- and 5-nights increases to $89.95 per cabin.
The price for 6-, 7,- and 8-night cruises depends on the ship you're sailing on, with Carnival Celebration, Mardi Gras, and Carnival Jubilee costing $149.95 per cabin. Every other ship in the fleet only costs $129.95. 
If you decide to book a suite, you probably do not need to buy Faster to the Fun, since many of the perks overlap.