MSC Cruises is known for its signature European flair and cuisine, sailing to ports all over the world. However, some may be surprised to know that they are also a great option for a family cruise.
Their large ships and growing fleet rival any of its competitors, and MSC's mega-ships have all the bells and whistles that cruisers have come to expect. Kids areas, family oriented activities and amenities are all part of the MSC experience. And, their family discounts are a nice welcome to any family.
With new ships set to sail and year round sailing from New York, there are lots of convenient options to choose from.
Here is what you need to know about family cruising with MSC.  
Cost and cabins
Image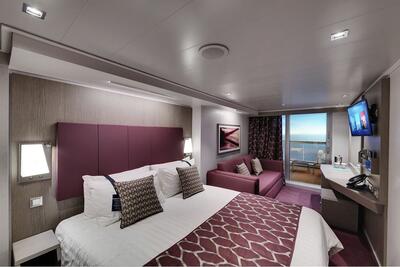 One of the best advantages of booking with MSC is that they offer major discounts for kids, sometimes even Kids Sail Free programs. Price can be a make or break it factor for many families, and these promotions definitely help to make cruising more affordable.
How does it work? Simply enter the age of the children when booking a cabin, and the discounts will automatically be applied. Kids must be under 18 and be in the same cabin as their parents. Port taxes, registration costs, insurance, flights, and transfers are extra.
Another plus for larger families or extended family tagging along are spacious cabin options, including:  
Super Family Plus cabins that combine three connecting rooms, one inside and two balcony cabins, that sleep up to 10 guests
Super Family cabins that consist of two connecting balcony rooms for a total of 6 guests
Family Balcony that connects two cabins, an interior room with outside balcony/ ocean view, for a maximum of 6 people.
Kids Clubs
Image
Kids clubs are included in the MSC cruise fare and are a great way to entertain kids and give parents a break. This is a perfect opportunity for kids to have fun on their own and meet new friends in a dedicated, supervised environment.  
MSC's partnership with LEGO adds for some great activities along with sports, videogames and much more:  
Baby Club: 3 and under – MSC has partnered with well known baby brand Chicco for a dedicated play area with toys, games, music and rhythm activities
Mini Club: 3-6 - lots of fun with toys, including LEGO, arts, crafts, games and activities to keep kids busy
Junior Club: 7-11-  a wide variety of activities including MasterChef at Sea Juniors, sports competitions, acting, dancing and singing with the use of a green screen
Young Club: 12-14 – tons of sports, hi-tech games and fun activities
Teen Club: 15-17 - sports, dance competitions, Wii, Xbox and PS4 tournaments and a teen disco. Not to miss is the Drone Academy, where teens try out flying a drone through an obstacle course
Another perk families get while onboard is LEGO Day, an entire day dedicated to fun LEGO activities. Kids have access to special activities at mini and junior kids clubs, in addition to a meet and greet with the LEGO Sailor mascot during parades and family events.
Food
Image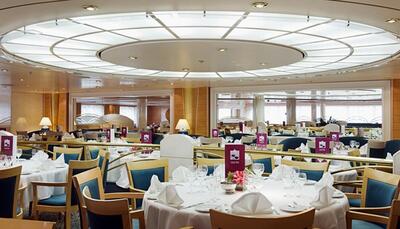 Food is an integral part of any cruise, and whether you have a picky toddler or a starving teenager, MSC has it covered.
Buffets have a dedicated Kids' Corner with a variety of foods including pasta, daily specials, healthy options, Mediterranean dining, international cruise and desserts. There are even food selections for 6-12 months old. MSC caters to various diet requirements, including vegetarian and gluten free.
MSC staff will take kids to their club once they have finished eating, leaving parents to relax. Or they can eat with their friends, supervised by staff. MSC makes things easy with takeout and 24-hour room service.
Kids drink package
Image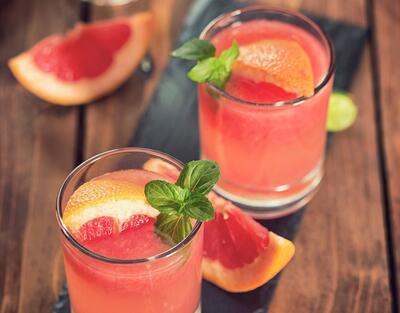 If your kids want to try a fancy mocktail or enjoy some pop, there is a MSC drink package just for them. Called the minor's package, it provides:
Wide selection of mocktails
Pop/ soda
Energy drinks
Mineral water
Flavored water
Fruit Juice
Coffee including cappuccino, espresso and caffe latte
Hot chocolate and tea
Soft serve ice cream
The package can be used at Ocean Cay
The package is reasonably priced at $17 per day for cruises in most of the Americas and €15 for cruises to the Mediterranean, Northern Europe, Emirates and Southern Caribbean.
Activities onboard
Image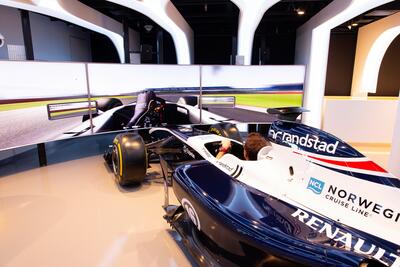 There is plenty to do onboard for kids of any age. A variety of swimming pools, epic slides and fun-filled waterparks are great to cool off. Loads of sports activities and onboard tournaments for soccer, basketball, tennis, ping pong and foosball. No fear of heights? Try the Himalayan Bridge Trek 195 feet over the deck.  
Do take note though, some activities are extra. The cruise fare does not include popular activities such as the F1 Simulator, bowling, VR Maze, video games and 4D Cinema. Parents and guests can purchase the Fun Pass Package to cover most of these.
Image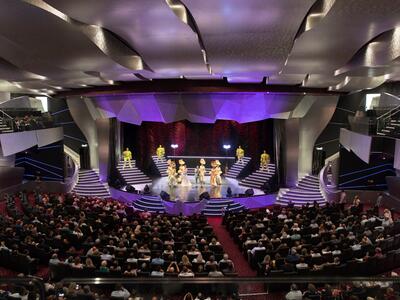 Other favorites such as the Family Game Show, Family Disco, and live theatre productions are complimentary.  
Another bonus on an MSC cruise is their MSC for Me app, which has free messaging. The app is available on android or apple devices and is perfect for families who want to let their kids have some independence but can still check in once in a while.  
Shore Excursions and Ocean Cay Reserve
Image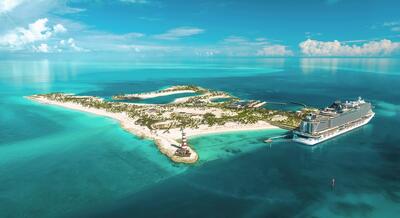 Being a family-friendly cruise line, MSC Cruises offers plenty of port excursions that span a wide range of interests and ages. MSC categorizes its excursions based on interest, from Culture & History to Active & Adventure tours, Natural Wonders, and Sea & Sun's relax, there is something for everyone. A little good news, kids 3-13 receive a 30% discount on excursions, and 2 and under are free.
Offered on many sailings is Ocean Cay Reserve, MSC's private island located in the stunning blue waters of the Bahamas. The island has plenty of free amenities, 8 beaches, a complimentary buffet and food trucks.
Families can enjoy rafting, kayaking, snorkeling, beach soccer and volleyball or just relax and play in the sand. With late stays, there is also the opportunity to stargaze or enjoy the festive Junkanoo Parade and Light Show.