Thinking about taking a cruise but not sure if it is right for you?
Cruising comes in a variety of forms, some of which you may not have considered. Preconceived ideas about hoards of people and massive lives don't match up to the reality of cruising. There is a reason why millions of people cruise each year and why they keep coming back.  
Where to go, what cruise line, and the type of ship are all considerations in planning a great cruise vacation. 
We've compiled a list of questions to help you figure out the right cruise vacation for you. 
Searching for an affordable way to travel? 
Image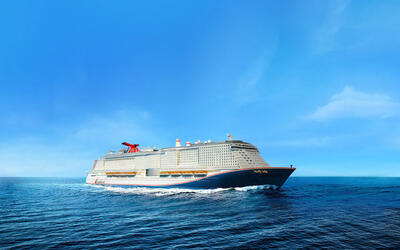 In 2022, we saw a major uptick in demand for traveling. The result - skyrocketing hotel and flight prices, making family vacations very costly. For example, a popular vacation for many, a one-day ticket to Disney World can set you back as much as $140 a day, and that does not include food, lodging, or transportation. On the other hand, cruises provide tremendous value to vacationers. A weekend cruise, which includes meals, snacks, basic drinks, and entertainment, can be as little as a one-day ticket to a theme park. 
Sweetening the pot, cruise lines continue to offer major promotions such as free wi-fi, drinks, and specialty dining. Military, health care workers, kids, and seniors also qualify for discounts on many cruise lines, making it an even better deal. Cruise lines like Carnival, Royal Caribbean and MSC Cruises offer plenty of well-priced cruises. 
Don't have a passport? 
Image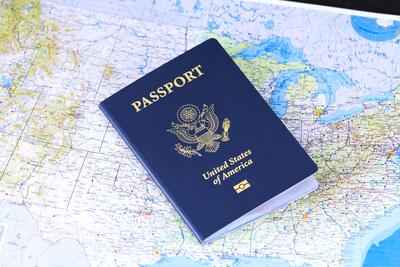 For U.S. citizens, there are a number of places you can cruise without a passport. Hotspots like the Bahamas and Mexico, are popular choices, to name a few. If you are stuck without a passport or haven't had the opportunity to apply yet, this can be a good option for that warm weather getaway you've been dreaming of. 
This exemption applies to closed-loop sailings. What does that mean? A closed-loop trip is a cruise that departs and returns to the same port. For example, a cruise out of Miami visiting Mexico, Jamaica, and Grand Cayman, returning to Miami, is a closed-loop cruise. 
Need an easy family vacation? 
Image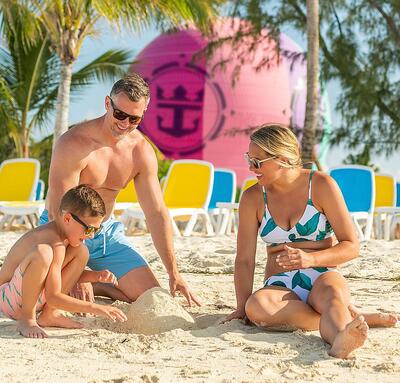 Cruising is one of the best forms of travel for families and kids. Many cruise lines offer Kids Sail Free specials, making it even easier to take a cruise. While onboard, cruise lines offer everything from complimentary kids' club programs stacked full of fun activities to special dinners and amazing amenities like waterparks and plenty of sports. While kids have fun, parents get the opportunity to spend some time together, having a nice meal or taking in a show, while kids get to hang out with friends their own age in a supervised environment. 
Family suites, and a whole host of cabin options, provide plenty of ways to make your family comfortable and even invite extended family members. 
Tired of airports? 
Image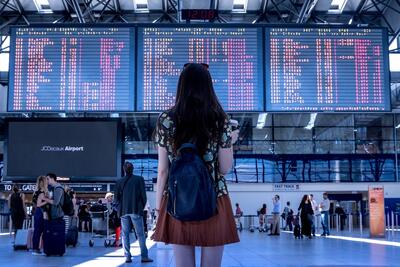 These days, flying can add a lot of stress and cost to your vacation plans. Ongoing cancellations, lost luggage and turmoil in the aviation industry, in addition to skyrocketing airfares, have all made flying a less desirable part of vacationing. Driving to the port, for those who can, is a great option. No worries about endless security lines, oversized liquids, or if your bag is a little too heavy.
Cruise lines offer a number of homeports to sail from, including popular cruise ports in Florida, such as Miami and Port Canaveral (Orlando). However, there are plenty of other options beyond Florida. Ports in other areas include New York, Boston, Galveston, Los Angeles, Seattle, San Francisco, Norfolk, New Orleans, and Mobile, to name some. This is in addition to numerous international hubs for those who live overseas. 
Is packing a pain? 
Image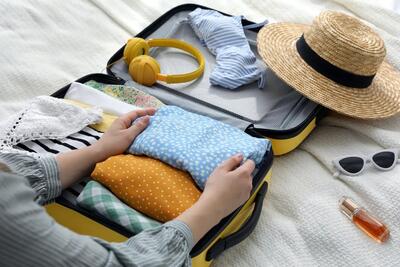 Packing all you need for your dream vacation can be a daunting task. A vacation with multiple stops, and the hassle of re-packing nearly every day, isn't the most stress-free way to travel. 
The perfect solution - a cruise. You unpack once, which is particularly helpful for port intensive itineraries like Europe. Soak in the stunning Mediterranean views, sipping a glass of wine, while the ship does all the work. No worrying about catching trains or finding your way around narrow streets in search of your local hotel. You can visit the wonders of Rome one day and wake up in Naples the next without the worry of packing and unpacking, and the logistics of trains and taxis. 
Enjoy a variety of activities? 
Image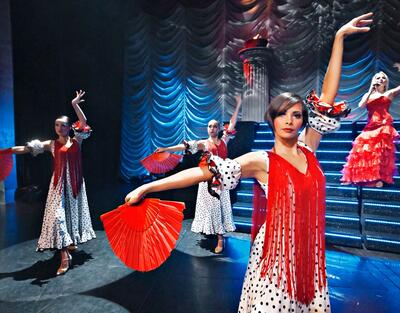 Live productions, Broadway shows, jazz music, games shows, karaoke and casinos are all standard offerings on cruise ships. But that's not all. Want to take a wine tasting class or learn how to make sushi? No problem, you can do it all on a cruise ship. That's before you even head off the ship to explore the hundreds of ports of call cruise ships visit each year. 
And on the flip side, you can also do nothing. Totally up to you. If you want to sit by a pool or ocean and read, while sipping on cocktails - that's all good. Spend the day lounging in the sun in St. Thomas, or enjoying some local conch while taking in the famous blue waters of the Bahamas. Cruising gives you the option for either, or somewhere in between. 
Are you a foodie? 
Image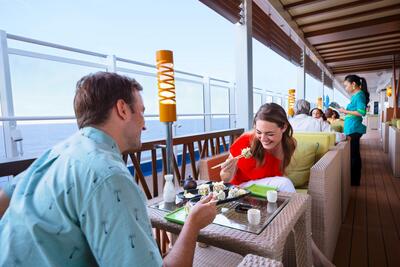 This may surprise some people, but cruises are a great place to try all kinds of new cuisines as well as traditional favorites. Have an authentic taco in Mexico or jerk chicken in Jamaica. Venture out in the bustling streets of Naples, the birthplace of pizza, to see how Italians create the best pizza in the world (or so they say anyway). 
Onboard, try a 5 course meal prepared by a Michelin chef paired with the perfect wine. The cruise ships of today offer a wide selection of gastronomy, beyond the traditional buffets and main dining room. Have a New York-style steak with perfect sides, freshly prepared sushi, authentic pasta with mouth-watering sauces, or fresh seafood like lobster, shrimp and crab.  
Lucky with cards? 
Image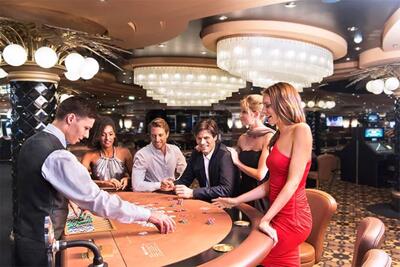 If you gamble, cruise lines have large casinos full of slots, card games, and other favorites like baccarat, roulette and more. And, like casinos on land, cruise operators reward players with plenty of perks like free drinks and complimentary cruises. 
Not only can you gamble on the ship, but you get to visit a wide range of destinations that are famous for their casinos – such as the Bahamas, the setting of so many James Bond movie scenes. Why not give a try ?
Dreaming of bucket list destinations? 
Image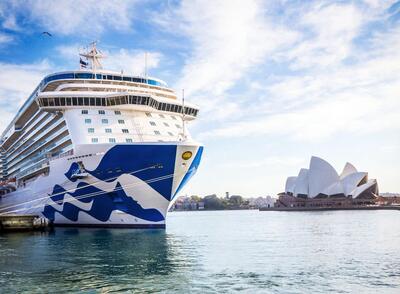 Wanderlust is a real thing, and there are a number of niche cruise lines that explore some major bucket list destinations. Getting to some of these remote, far-flung destinations on your own can be tricky. Let the cruise line take care of the logistics. Local guides and experts make these once in a lifetime experiences truly immersive.
Although cruising is closely paired with the blue waters of the Caribbean, cruises sail everywhere from Antarctica to Australia, the Nile River of the hidden parts of the Amazon. What about a world cruise to tackle all those travel dreams in one go ? 
Mega-ships not your thing?
Image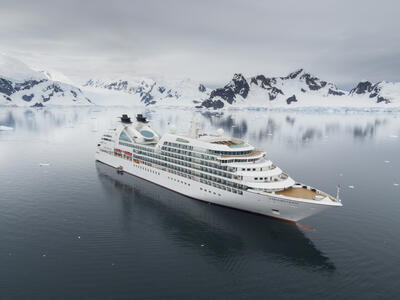 Despite all the fanfare about monster cruise ships and all the amazing things to do onboard, there are still many cruise ships that sail with smaller numbers of passengers, some even less than 100. Personalized service, exotic locations, and quaint river cruisers are all different options to consider if you feel like a large ship is not the right fit for you. 
Smaller ships can also be a bonus, as they can squeeze into spots larger ships just can't. This can be particularly advantageous in places in Europe, where so many historical towns are located along ancient waterways. Half way around the world, Celebrity Cruises has gone one step further, building a custom-built ship to sail to the Galapagos islands in an incredibly intimate setting. 
Want to travel solo? 
Image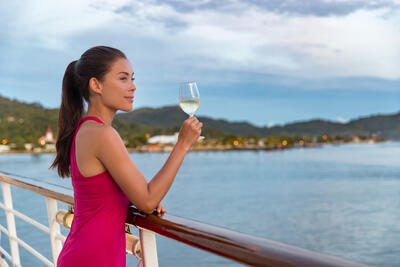 Solo travel got a lot of buzz in 2022, with so many instagrammers espousing the virtues of solo travel. The freedom and spontaneity of doing whatever you want, when you want, without the need to compromise with your travel partners. For some, solo travel can be daunting, and cruising is a great way to start off. No worrying about how to get from place to place on your own. 
Norwegian Cruise Line is a standout in this segment, catering to solo cruisers within studio-style cabins, a much more budget-friendly option for single vacationers. They even have a lounge for solo travelers, to hang out and meet other like minded vacationers. 
Do you love the ocean ? 
Image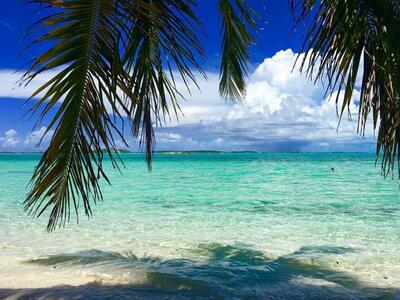 One thing that really surprised me about cruising, is how traveling by the sea offers such unique perspectives. Sailing through the Mediterranean, seeing Corsica on one side, and Sardinia on the other, so close enough to see goats gingerly munching on grass, is an image not easily forgotten. Nature lovers, flock to Alaska cruises, to see the incredible bounty the north provides - full of wildlife and epic glaciers, with many of the best vistas on the ship. 
Whether you are sitting on your balcony or your favorite quiet spot, it is a great way to travel and enjoy the tranquility of the ocean, something entirely different they land based vacations. 
Splurging on a luxury vacation? 
Image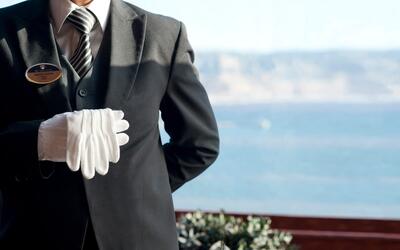 Thinking about treating yourself to a decadent vacation? There are plenty of high-end boutique cruise lines that offer top of the line amenities with personalized service. 
A personal butler, gourmet meals, top-shelf spirits, 24-hour service,  and luxurious staterooms are all options for those who want a different type of cruise. There are even some cruises that include car service right to your house. A truly great way to travel.