New to MSC Cruises but have some questions? The European cruise line is everywhere right now with its hot deals and expanding presence in the North American markets. It's not surprising, so many people are trying the Italian style cruise line for the first time and want to know all about them. 
Image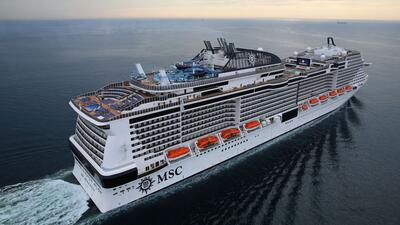 With 22 ships sailing to over 100 destinations, there are lots of choices with MSC, and navigating all the information can be challenging at times.  
How to save money, details on drink, and internet packages are some of the topics cruisers want to hear more about. 
To help MSC cruisers, we're answering some of the most common questions cruisers ask about MSC.  
1. What kind of drink packages does MSC have? 
Image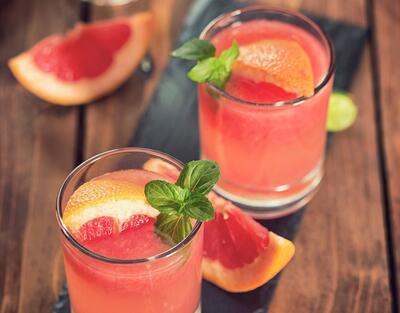 MSC Cruises offers its customers five different drink packages to suit different preferences and needs. They have everything from a basic "Easy" package with wine, beer, and some cocktails, to a premium package that covers pretty much everything you want. They also have an alcohol-free package and a minor's option. 
Packages can be booked pre-cruise through the cruise planner. Drink packages must be purchased for the full length of the cruise, and guests cannot share drinks. Additionally, if one passenger buys a drink package, so must the others in the cabin. 
2. What is included with the cruise fare?
Image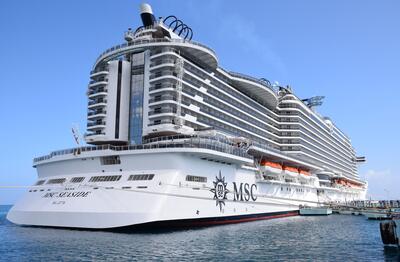 Similar to other cruise lines, passengers can expect a comfortable stateroom, food, entertainment, activities, and sports, as part of their cruise fare. 
MSC ships have complimentary food venues to satisfy a wide range of palettes and preferences, including a large buffet and main dining room, which provides meals all day, including breakfast, lunch, dinner, and snacks. Tea, coffee, iced tea, juice, and water are free onboard, although bottled water is an extra charge. There is a wide range of entertainment, including live music and shows and many activities like trivia.
Onboard guests enjoy pools, hot tubs, kids' waterparks, a gym, a walking track, mini golf, basketball, volleyball, tennis, squash, and soccer, although it does vary between ships. There is also a complimentary kids club and access to Ocean Cay, the cruise line's private island in the Bahamas.
3.    Who owns MSC?
Image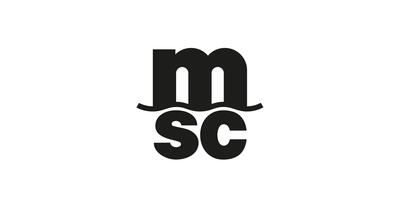 MSC, which stands for the Mediterranean Shipping Company, is owned by MSC Group; and has two main divisions: cargo and passenger. It is the world's largest, privately owned cruise line and has recently launched Explora Journeys, a luxury cruise brand. 
Founded in 1970, the multinational conglomerate is owned and run by the Aponte family, who can trace their entry into maritime commerce as far back as 1675. They hail from the region of Sorrento, Italy, which is known for its seafaring activities. The company's current headquarters are in Geneva, Switzerland, and the business employs 150,000 staff in the MSC group worldwide.
4. Can you bring alcohol and food onboard?
Image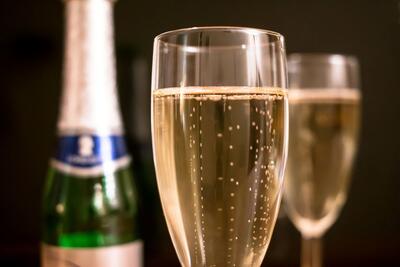 While many cruise lines allow passengers to bring alcohol onboard, MSC does not allow passengers to bring any drinks on the ship, which extends to all beverages. Popular items such as soda/ soft drinks also need to stay at home. Guests should not try to sneak it on; this can cause issues and potentially delay embarkation.
Guests are permitted to carry-on dry, packaged commercial products like crackers, but partially eaten or home-cooked foods cannot be brought onboard. This also goes for household food prep items such as electric kettles and hotplates. 
5. How much are gratuities, and do you have to pay them?
Image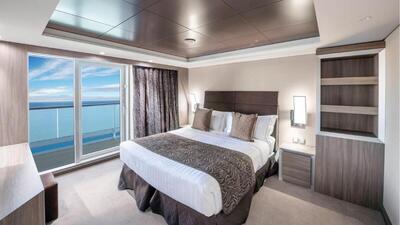 Tips/gratuities are called hotel services charges on MSC ships and are considered mandatory. The price varies by region. For cruisers in North America, including the Caribbean, it is 14 US dollars per night for guests aged 12 and over, and 6.25 US dollars for children over 2 years of age. For cruises to Europe and the Middle East, the charge is 10 euros for guests aged 12 and over, and 5 euros per day for children two and up.  
Prices are also different for Grand Voyages; MSC's longer itineraries that usually span two or more weeks. Cruises in Asia, South America, and South Africa also have a separate service fee schedule. 
Read more: Tipping on a cruise ship: Guide and what to do
6. What can't you bring on board?
Image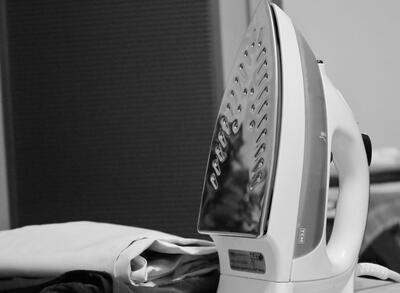 There are some things that you should not bring on an MSC Cruise. Beyond alcohol and food restrictions, guests are not allowed to bring any items with heating elements, such as irons, kettles, hotplates, candles, or incense. Hair straighteners and curlers are, however, accepted.
Any sharp objects, such as blades and scissors, are considered prohibited items, and drone enthusiasts will have to leave their high-tech gadgets at home. Added to this forbidden list are flammable and explosive materials, guns, and illegal drugs. Even though some products like cannabis may be legal in some regions in the United States, they are not permitted onboard. 
Read more: Banned: 23 Things You Absolutely Cannot Bring on a Cruise
7. What is the food like on MSC ships?
Image
MSC offers a wide variety of food options, including an extensive buffet and a main dining room. In addition, they have specialty dining options which include Mexican, a steakhouse, sushi, and seafood, as well as premium chocolates and gelato from Venchi.  
Buffets and the main dining rooms provide meals all day long, operating 20 hours a day. They offer diverse food options such as Mediterranean and international cuisine, pasta and meat stations, healthy choices, a kid's area, takeout, and desserts.
8. Is MSC a good cruise line for families? 
Image
The cruise line welcomes guests of all ages and has numerous activities and programs designed specifically for kids and families. In fact, they have some of the best cruises for teens! One of the major perks to sailing with MSC is frequent discounts on kids' cruise fares.  
Once onboard, the cruise line offers complimentary kids' clubs in a dedicated, supervised environment for cruisers ages 3-17. MSC Cruises has a partnership with the famous Danish company LEGO, providing kids with one of a kind experiences while onboard. They also have family cabins, plenty of sports, pools, waterparks, and a kid's corner in the buffet.
9. What kind of electrical outlets do MSC ships have? 
Image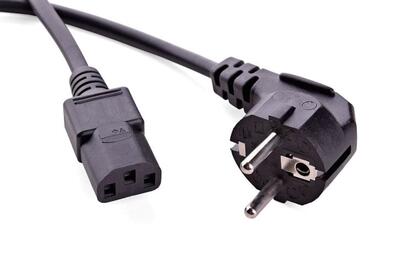 Ships have both 110/220 V in the cabins, which are standard American and European style plugs. In addition to this, newer ships have USB outlets. 
The only electrical appliances permitted in staterooms are electric shavers and hairdryers, battery chargers and computers, curling irons, and straighteners. All staterooms come equipped with a hair dryer. Heat-generating devices like electric kettles, bottle warmers for babies, electric blankets, etc., are not allowed on board. Baby bottle warmers are available throughout the ship.
10. What is the MSC for Me app?
Image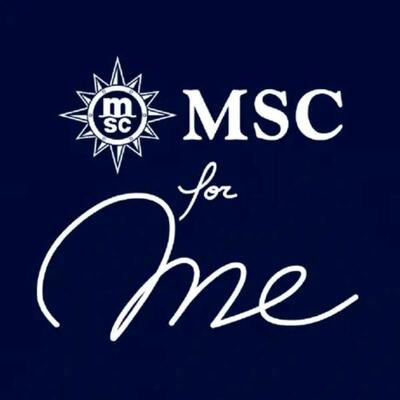 The MSC for Me app provides guests with a wide range of Information about their cruise, from excursions to add-on packages, daily activities, and announcements, as well as the ability to check-in prior to the cruise. One great feature of the app is its free onboard messaging, without the need for the internet. The app works on either android or apple devices.
It is available on newer ships in the fleet, such as the Meraviglia and Seaside classes, assisting passengers with planning and communication both pre-cruise and while onboard. 
11. What is Ocean Cay, and how much does it cost?
Image
Ocean Cay MSC Marine Reserve (Ocean Cay) is MSC's private island located in the western Bahamas, 20 miles south of Bimini. It is a repurposed industrial side, which features 8 beaches, revived coral beds for snorkeling, and acres of lush landscape. 
There is no cost for guests to enjoy this tropical destination, which includes free food, loungers, and umbrellas with some shade, as well sports, activities, a Junkanoo parade, and an evening dance party. For an extra fee, there are numerous activities such as kayaking, jet skiing, boat rides, spa services, and cabana rentals. 
Read more: How to have a great time at MSC's Ocean Cya without spending any money
12. Is English spoken on the ships?
Image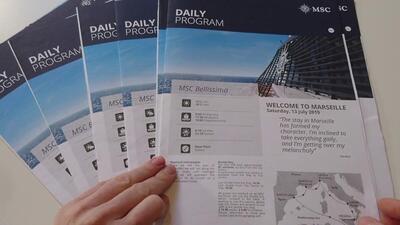 Yes, even though MSC is a European cruise line, their staff and crew come from all over the world and speak English, in addition to 5 other main languages:  Italian, German, French, Spanish, and Brazilian Portuguese. According to MSC, the order in which these languages appear in communications is determined exclusively by the number of guests in each language group as a proportion of our total guests.
The Daily Program and other passenger information used onboard are available in different versions for each of the six languages listed above. The order of the languages used in our menus changes depending on the area of the world in which each ship is located.
13. What is the MSC Yacht Club?
Image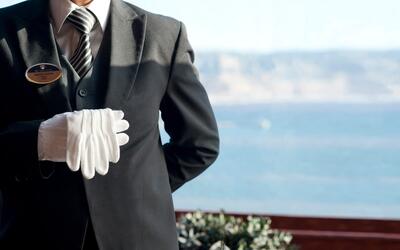 MSC Yacht Club is a special tier of rooms and services within MSC cruise ships. Think of it like "a ship within a ship." MSC Yacht Club is the ultimate in luxury for MSC cruisers. This all-inclusive style of cruising includes ungraded suites, personalized service, and dedicated venues onboard, such as a private lounge, restaurant, and sundeck area. Guests also enjoy priority check-in and check-out, complimentary internet, and a drink package. 
The premium experience also extends to customized port experiences as well as unique amenities at Ocean Cay Reserve, MSC's private island in the Bahamas.
14. Does MSC have a loyalty program? 
Image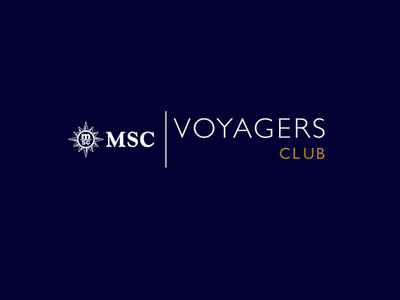 Similar to other cruise lines, MSC Cruises has its own loyalty program called MSC Voyagers Club. The program has four main tiers, in addition to its Welcome level for new cruisers.  It provides cruisers with a number of benefits, especially for those who reach the higher-level tiers such as Gold and Diamond. They do offer status matching for those who accumulated points with other cruise lines/ hotels and travel operators. 
Loyalty program members earn points based on cruises sailed but also receive extra points for longer cruises and those with higher level MSC Experiences. The cruise line also gives guests the opportunity to earn points for some of their pre-cruise purchases and onboard spending, making it easier to attain higher loyalty tiers.
15. Does MSC status match?
Image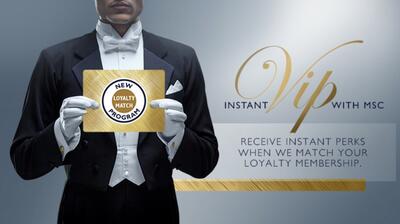 Yes, the cruise line does status matching. What does this mean? For those guests who have accumulated loyalty program status with another cruise line, hotel, or travel operator, they can apply to MSC for a status match. The program applies to almost all other cruise lines, and major hotel chains like Hilton, Hyatt, and Marriott.
There is no fee to do this, but it can only be done once, so guests should carefully consider which program is the most valuable. Ideally, this should be completed 7-10 prior to sailing, to ensure the status is recognized. The application for this is located on the MSC Cruises website.
16. What is extra on an MSC cruise?
Image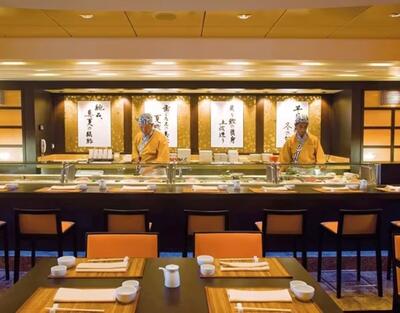 As with most cruise lines, there are a number of add-on packages and activities that can be purchased. Cruisers will pay extra for:
•    Hotel Service Charge (gratuities)
•    Excursions in ports (except the beach in Ocean Cay)
•    Beverage packages – MSC has five different types of drink packages to choose from
•    Dining packages for specialty restaurants
•    Some specialty shows
•    Spa and wellness – a variety of spa and wellness treatments, beauty salons, and barbershop  
•    Internet packages
•    Select onboard activities
•    Photo packages 
Read more: 14 cruise ship extra charges you should know about
17. What if you need to cancel a cruise? 
Image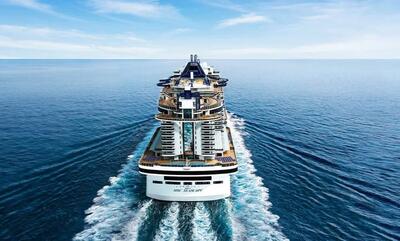 MSC Cruises has different cancellation penalties based on the length of sailing. Cruises 4 nights or less, 5 to 14 nights, and more than 14 nights all have different penalty schedules. In addition, guests in MSC Yacht Club also have alternate penalty amounts. 
Most cruises offer no refunds within two weeks of sailing. Many guests book outside travel cancellation insurance for such cases. 
18. How do you find out about theme nights, activities, and other things about your cruise? 
Image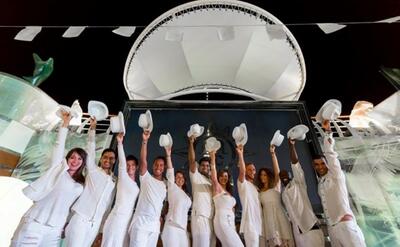 For guests on MSC cruises, a detailed program will be delivered to your cabin each night for the following day's activities, as well on many of the ships, the cruise line's app, MSC for Me, will provide detailed Information as well.
Pre-cruise, there are many places on social media where people post previous Daily Programs. A quick internet search will also usually provide many cruise planner examples. Or, if you are wondering what is offered on your cruise, reach out to MSC or your travel agent. 
19. What type of internet packages does MSC have?
Image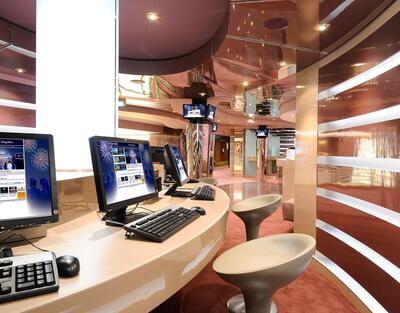 All MSC ships have internet, and guests can purchase two different plans. The Browse Internet Cruise Package is the basic option, which includes unlimited data with 24 hour a day access. It is best suited for browsing, sending/receiving emails and images, and chatting on messenger apps like WhatsApp. MSC does not recommend this package for watching videos, streaming on Netflix, Hulu, Amazon Music, YouTube or video chats. 
The Browse & Stream Cruise Package is more robust, providing a better quality/ speed of internet. It includes unlimited data with 24 hour a day access. It is best suited for browsing the web, sending and receiving emails and images, and chatting on messenger apps such as WhatsApp, and video chat. It is also better suited to streaming music, videos and posting to social media.
20. Can you wash and iron clothes onboard? 
Image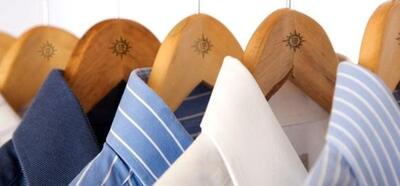 The European cruise line does not provide self-serve laundry but does offer a number of bundle options. Guests can have their clothes sent out to be washed and dried. Options include individual bundles of 10, 20, and 40 items for adults, as well as 10 or 20 bundles of baby clothing. 
MSC Voyagers Club members receive some benefits for laundry. Silver members receive 5% off on laundry, gold members receive 10% off laundry, and diamond members receive 15% off laundry.