Disney cruises are expensive compared to other family-friendly lines like Norwegian, Carnival, and Royal Caribbean. You do get a lot for your money, including fabulous Disney entertainment, character meet-and-greet opportunities, thoughtful cabins that work for families, and a friendly, helpful crew.
Even so, if you want to get the most from your Disney cruise vacation budget, you'll need to find ways to cut costs. Try these 12 ways to save money on a Disney cruise, so you can take your family on a memorable Disney vacation at sea.
1. Book early.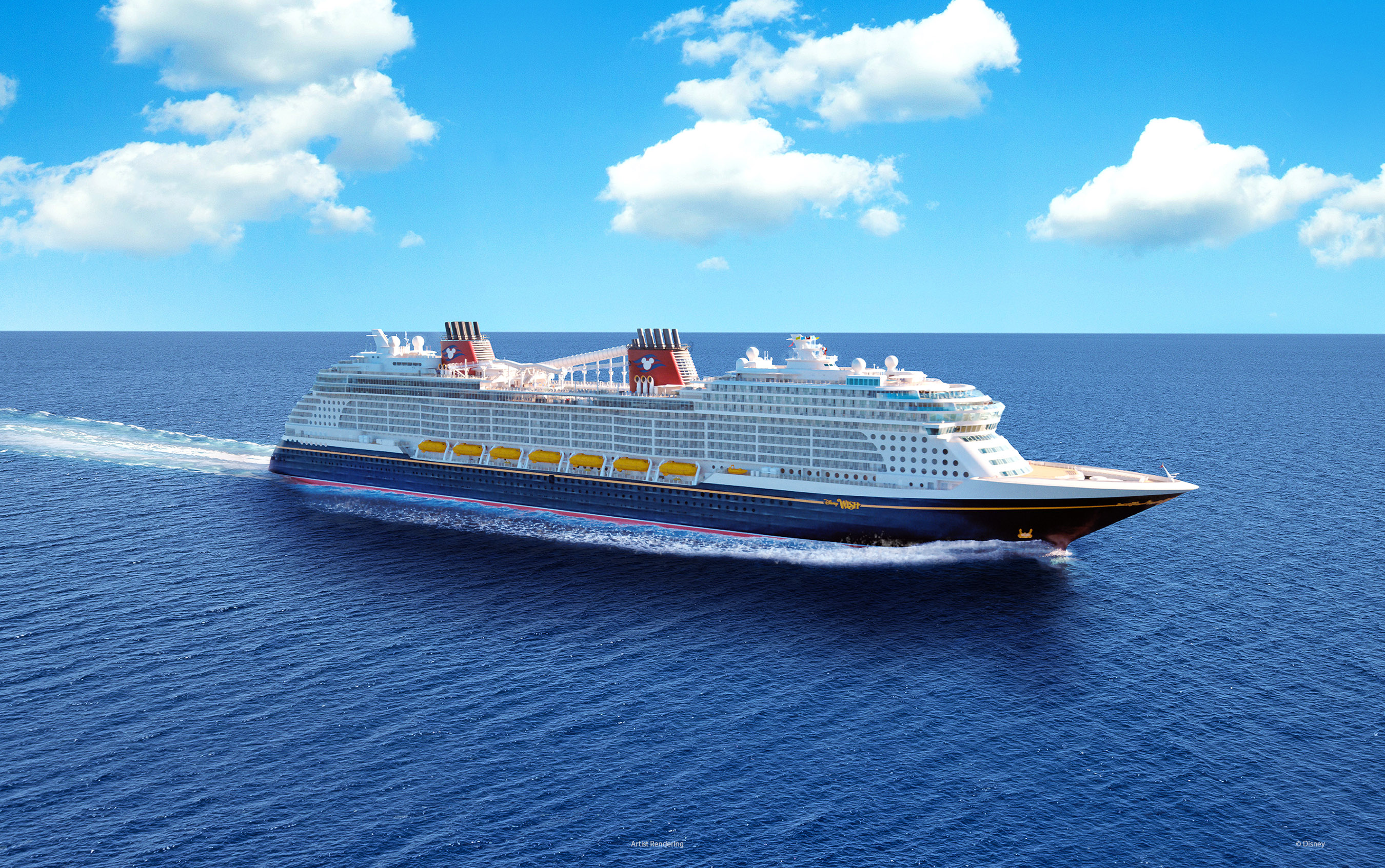 Disney has no trouble selling out its small fleet of ships. When the cruise line opens bookings a year or more in advance, it starts with its lowest cruise fares.
As the ship sells out, the prices go up. Booking early will not only get you the best available price, but it gives you more choice of which cabin types or locations you can book.
2. Book a guarantee cabin.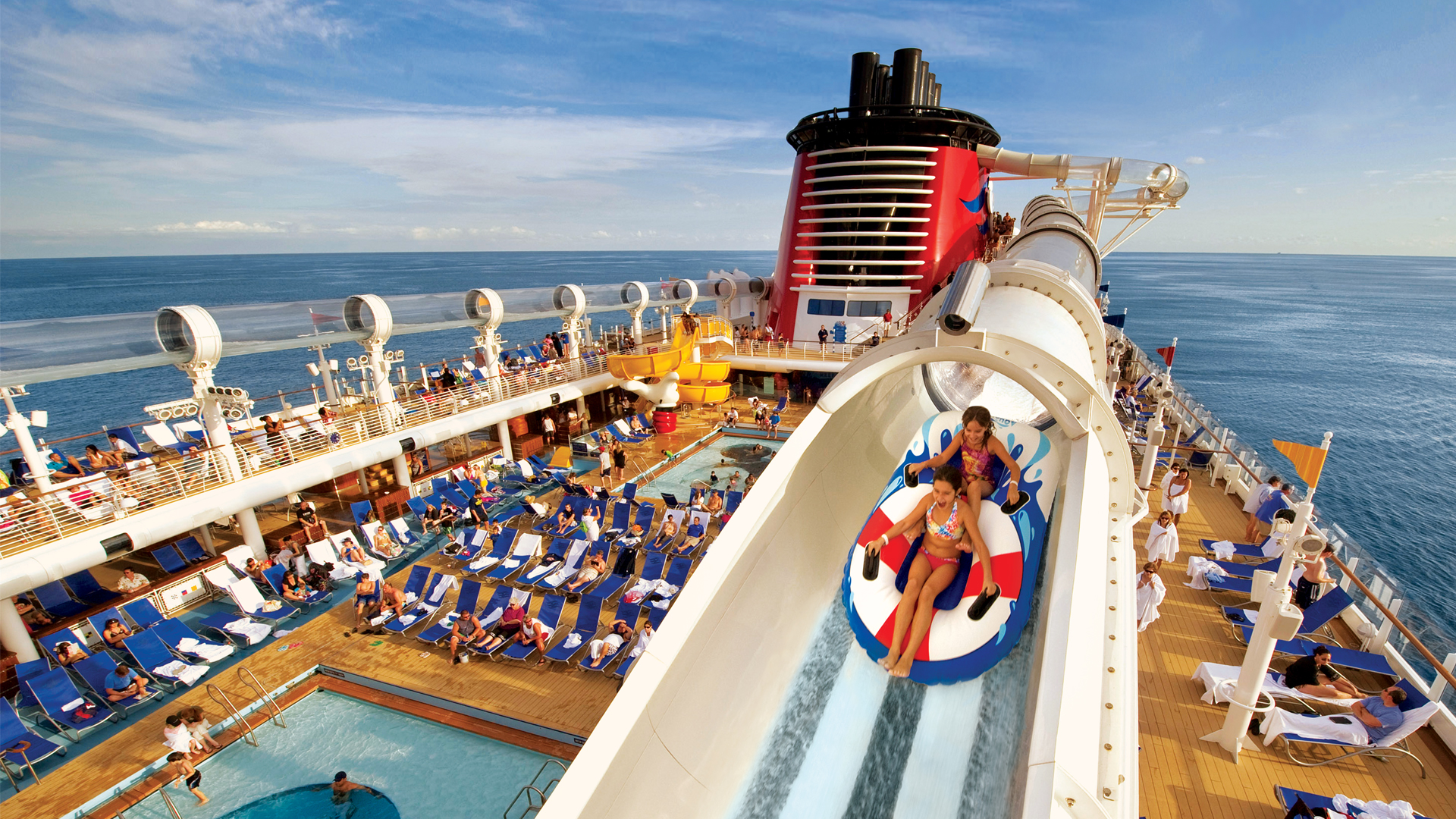 Should a certain sailing or cabin category not sell as quickly as expected, Disney will open up guarantee fares.
These rates are slightly cheaper, but you only get to choose your cabin type (inside, outside, balcony) and not the specific cabin. The fares require you to pay in full, are not refundable, and may come with other restrictions.
If you're looking for the cheapest way to get onboard, the rewards likely outweigh the risks of a guarantee fare.
3. Look at Disney's deal page.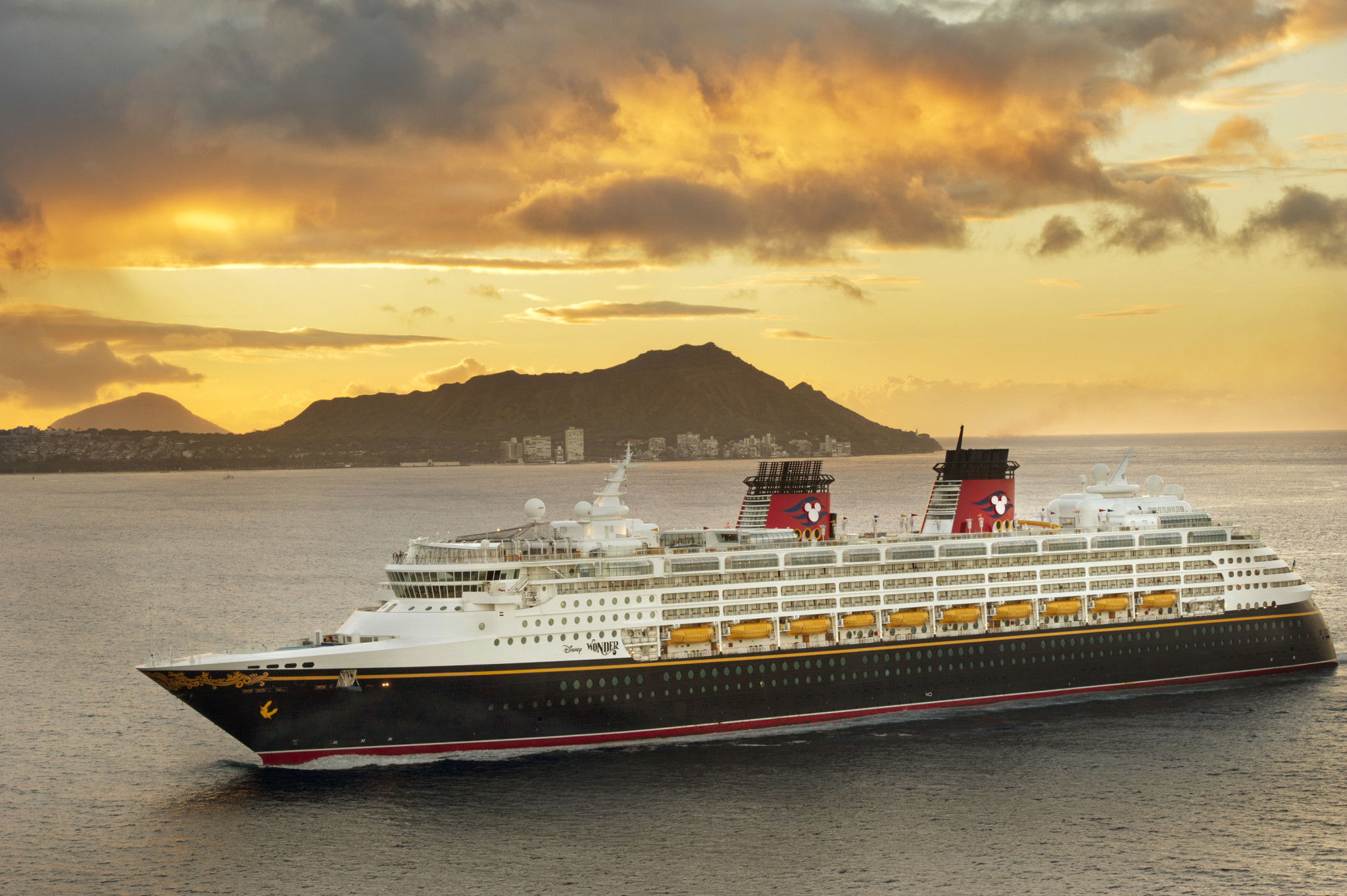 The Disney Cruise Line website has a "special offers" section where it lists the occasional targeted deal. These can be promotions aimed at certain groups of people, such as Florida residents or active-duty military, or deals on particular sail dates or cabin types. 
The deals don't come around so often, but it's worth looking in case you can catch one that works for you and save some money on your Disney cruise. The deals on this page might also be for guarantee fares, so make sure you read the fine print before booking one.
4. Choose a short cruise.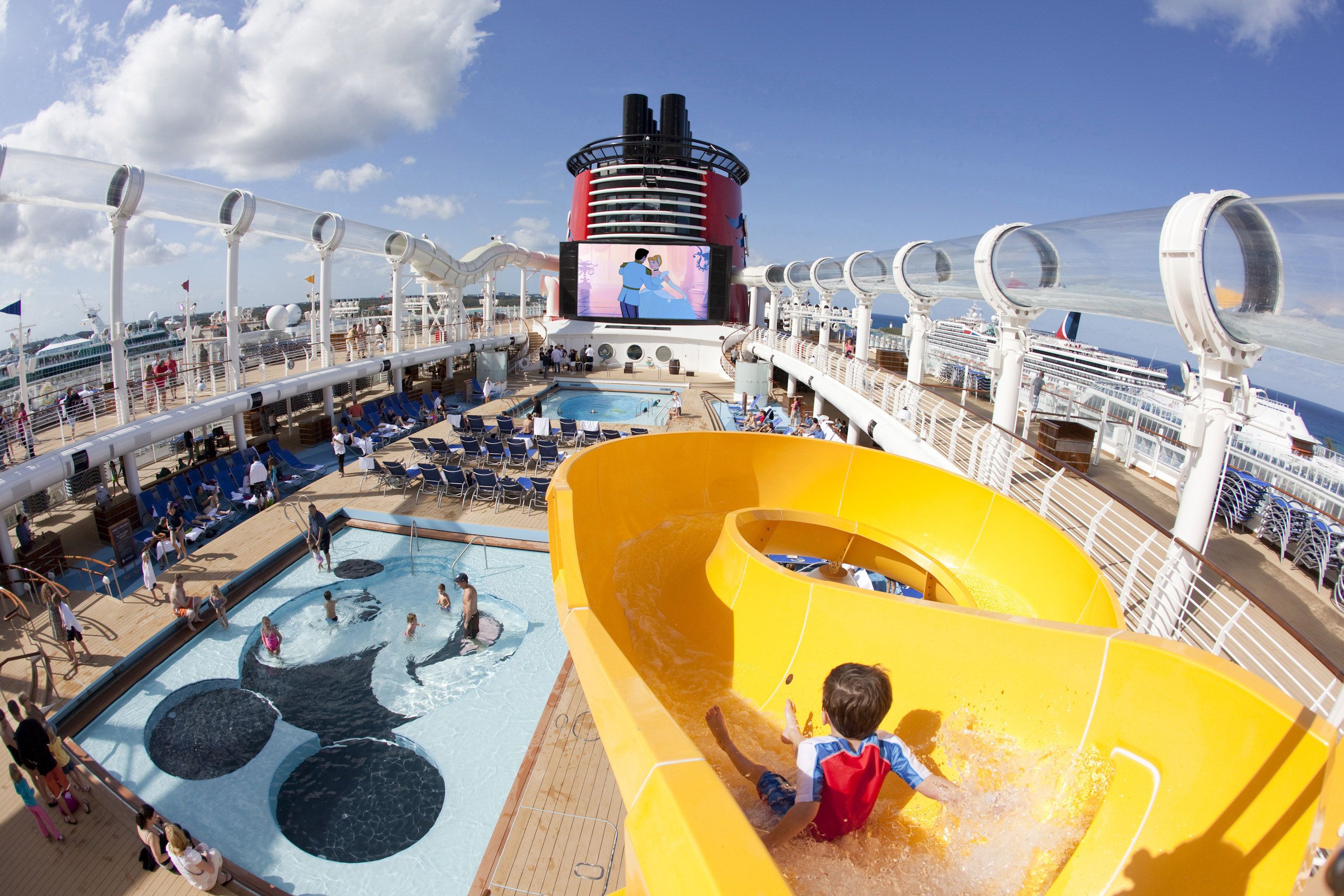 Disney's Bahamas and Caribbean cruises come in three-, four-, or seven-night itineraries. If you can't afford a full week of vacation, book a shorter cruise to save money. The per-night rates are still high, but it will cost you less in total vacation costs to sail for three days than double that.
Short cruises are also a good cruising sampler if you're not sure you'll like a cruise vacation or are worried about getting seasick. If you love it (odds are that you will), you can always save up for and book a longer sailing later.
5. Book off-peak.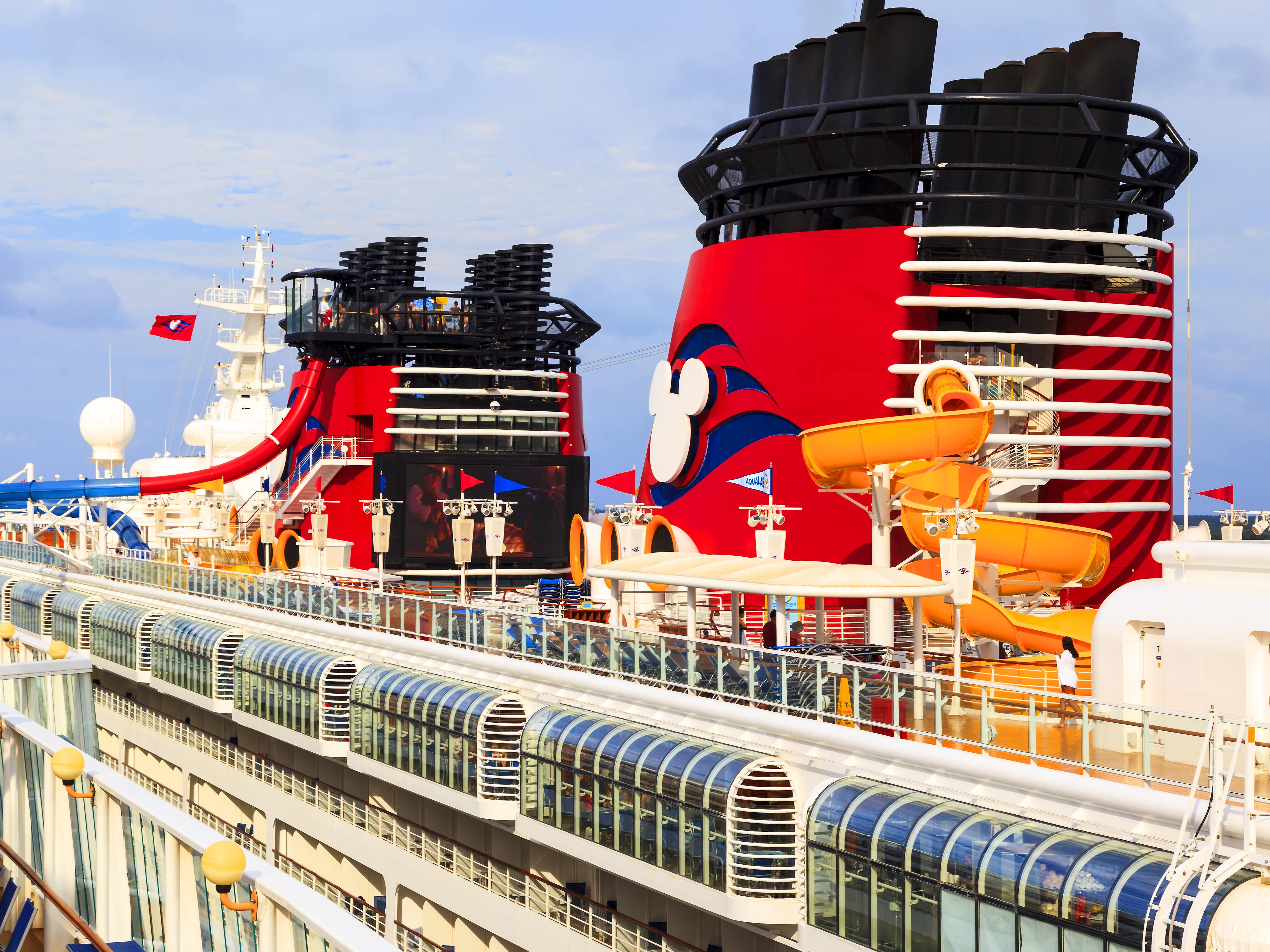 People will travel on Disney cruises year-round, and don't mind pulling their kids out of school to sail, so you won't find drastic price differences between high and low travel seasons. Plus, Disney will theme slower fall or January sailings with holiday activities or Star Wars or Marvel Days at Sea to entice travelers to book.
Still, you can find slightly lower fares during less popular travel times, often during the fall. It's worth reconsidering your travel dates to skip those school vacation weeks and cruise off-season instead. 
6. Get a Disney Visa card.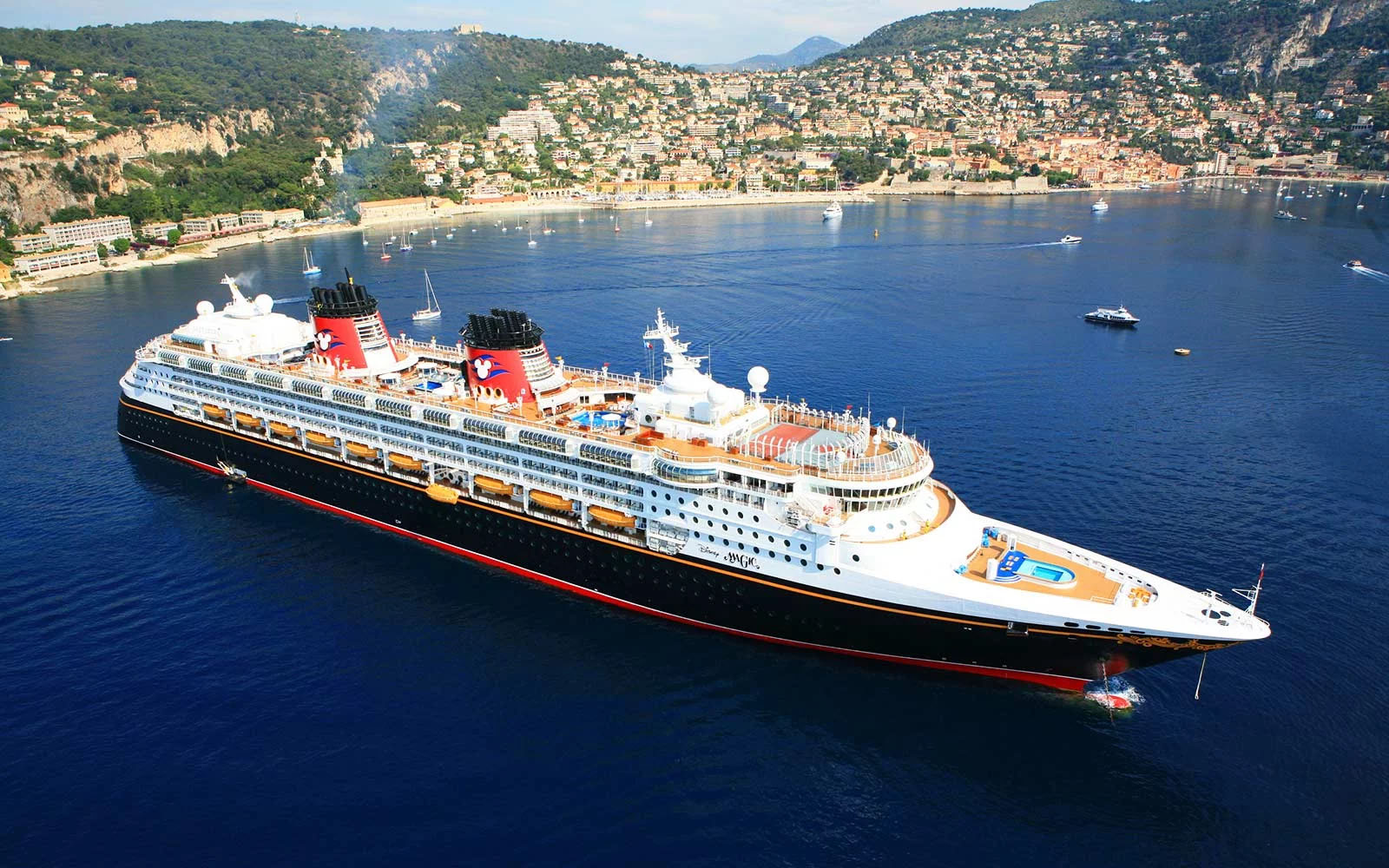 The Disney Visa card is a no-fee credit card that earns you points that can be spent on Disney vacations and products. For every dollar spent, you earn 1% in Disney Rewards Dollars. You can redeem these points for Disney cruise packages, souvenirs, and onboard activities.
The Disney Premier Visa card earns 2% on select purchases (1% on the rest), and you can redeem your rewards dollars for air travel, as well as Disney vacations and merchandise. However, it carries an annual fee, so you'll need to make sure you earn more than you spend to justify this card.
Cardmembers also receive special discounts on select onboard purchases, as well as Disney Store and Disney theme park shopping and dining.
7. Work the gift card deals.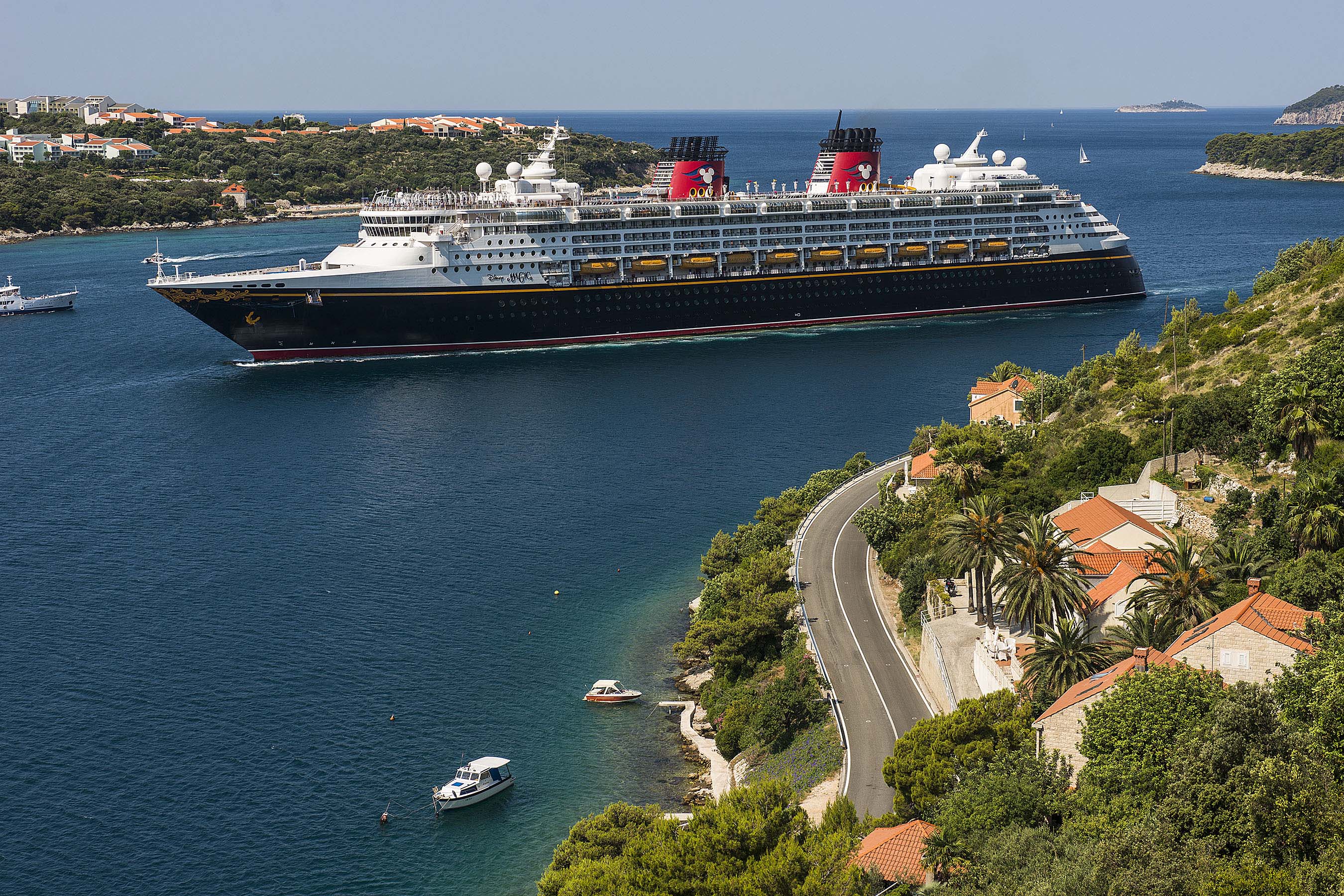 If you're planning a Disney cruise vacation, tell all your family and friends to buy you Disney gift cards for birthday and holiday presents. You can purchase your cruise through Disney with gift cards. Even better, you can buy yourself gift cards at a discount, if you know where to look.
The internet is awash in discussions of discount Disney gift cards. Basically, the main venues are warehouse stores, such as BJ's and Sam's Club, which routinely sell Disney gift cards at a slight discount (around 4% off). Or, if you have a Target REDcard, you get 5% off all purchases, including non-Target gift card purchases. Purchase enough gift cards to pay for your cruise, and you'll save 4 to 5% off the cost of your vacation.
However, this advice comes with a caveat. To use the gift cards, you have to book your cruise through Disney. However, you might find a cruise fare that's cheaper through a travel agent or online seller – even another warehouse store like Costco, which can have low cruise prices. You won't be able to pay them with Disney gift cards. 
8. Use a travel agent.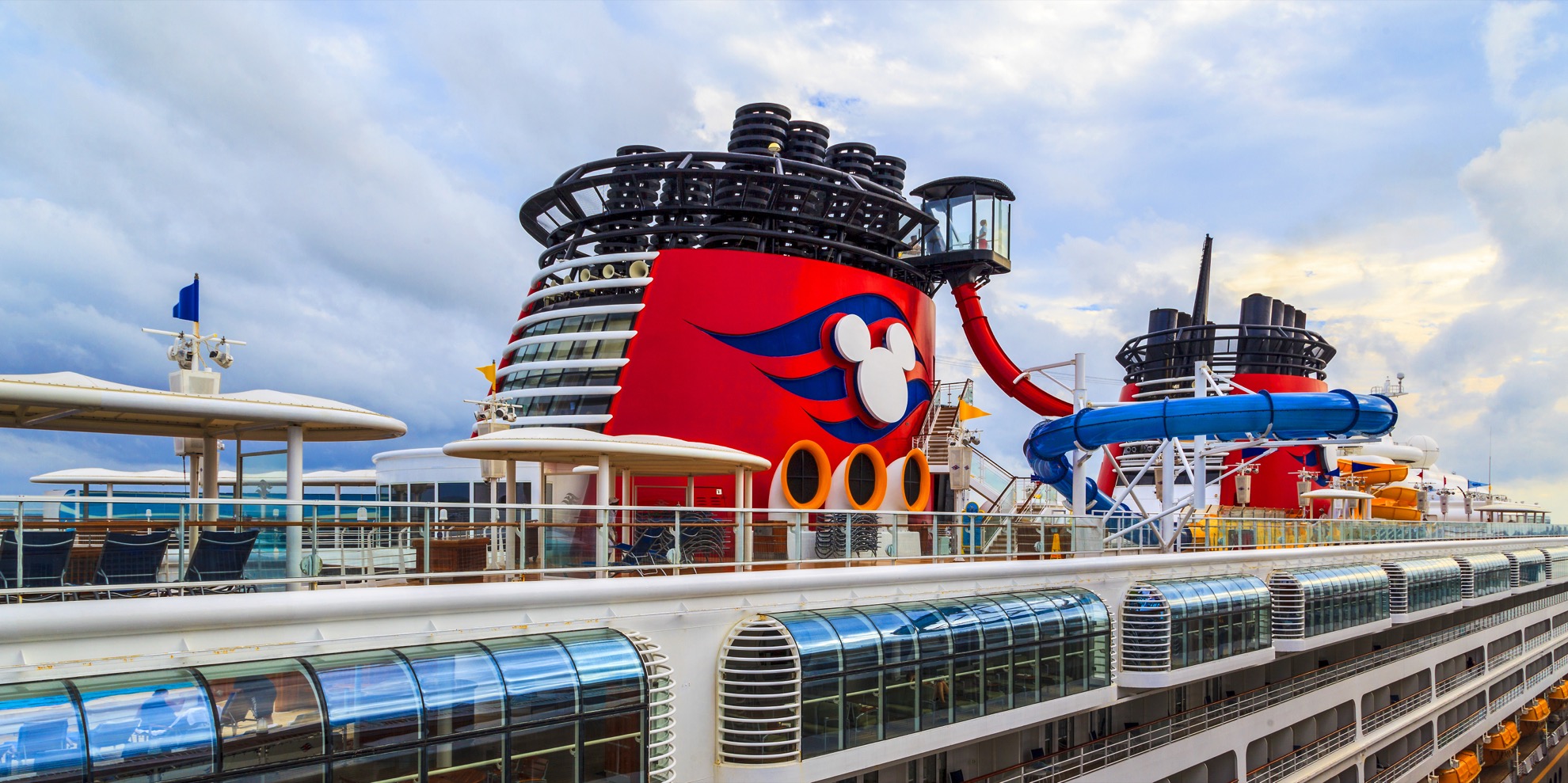 Contrary to what you might believe, travel agents don't charge you to use their services. They do, however, have in the inside track on how to get you the best vacation for less. They can help you find sail dates with lower prices or the oceanview cabins that are actually cheaper than the windowless versions.
Plus, travel agents often can negotiate lower rates or provide extra perks to their clients. You might get a better overall vacation deal than you would by booking through Disney Cruise Line directly.
Travel agents aren't only the folks who answer the phone at AAA or have a brick-and-mortar storefront downtown. Plenty of online travel sellers can offer discounts on cruises. As we said earlier, warehouse stores like Costco often have good Disney cruise prices or reward bookings with gift cards to their store. Definitely shop around and compare prices to get the best deal on a Disney cruise.
9. Bring your own Mickey and Disney gear.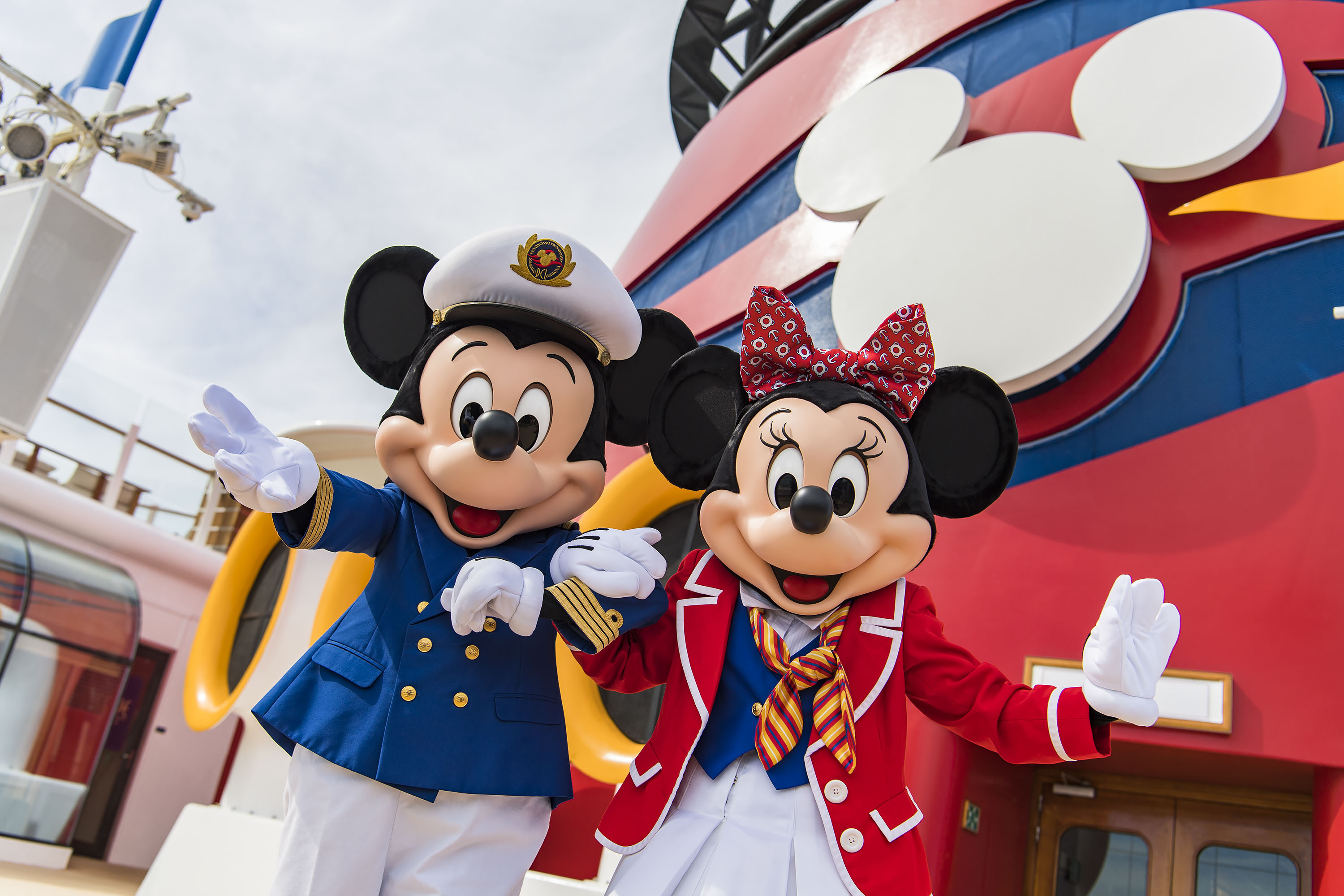 Shoppers onboard a cruise ship in the middle of an ocean are the epitome of a captive audience. Expect the prices for Mickey dolls, T-shirts, and other products sold onboard your ship to be high. And you know that your kids, caught up in the 24/7 Disney hype on the ship, will be begging for souvenirs.
Save some money by bringing your own souvenirs and presenting them throughout the cruise. Look for Disney-themed toys and clothing at Target or Kohl's (those store credit cards will come in handy again). Ask your local community if they have Mickey ears from previous trips or princess costumes that their kids have outgrown; you could score Disney swag for cheap or even free. Look on Etsy for personalized Disney gear.
10. Make your own costumes.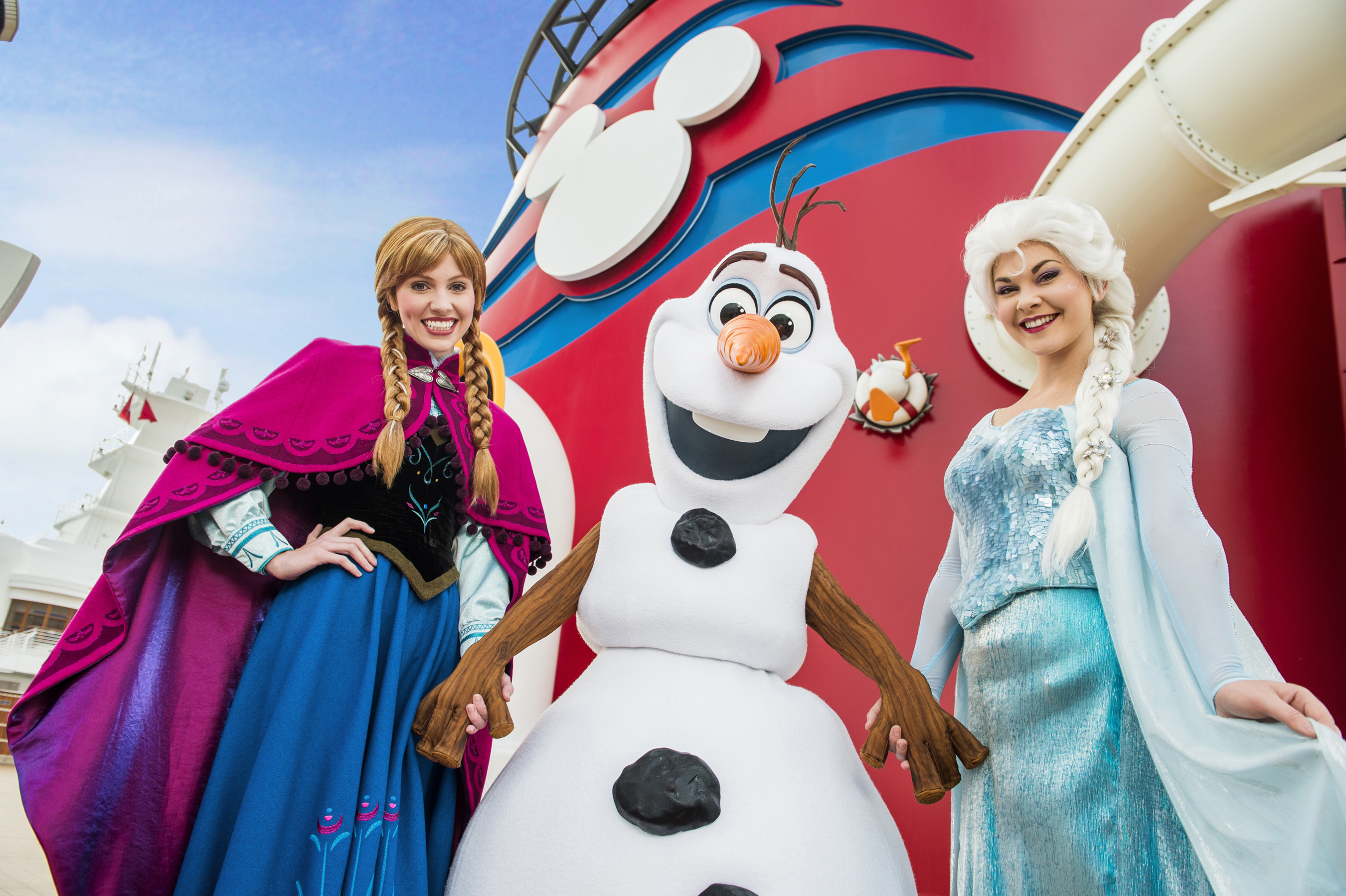 Even when it's not Halloween, costumes are always acceptable clothing on a Disney cruise. If your little princess or pirate demands to dress up every day onboard, you can easily bust your budget buying costumes (not to mention the airline checked-bag fees).
Save money by making your own. For pirate night, tie an old bandana around your head and a red scarf around your waist, make an eye patch from construction paper and string, and cut up the bottom and sleeves of a white or striped shirt for that outlaw chic look. Capture the essence of Snow white with a dark blue shirt, yellow skirt, and red hair bow. Look for dresses at Goodwill or thrift stores that you can accessorize into a Disney ballgown. If you can sew, hit the craft store and work your magic.
11. Stick with the free activities.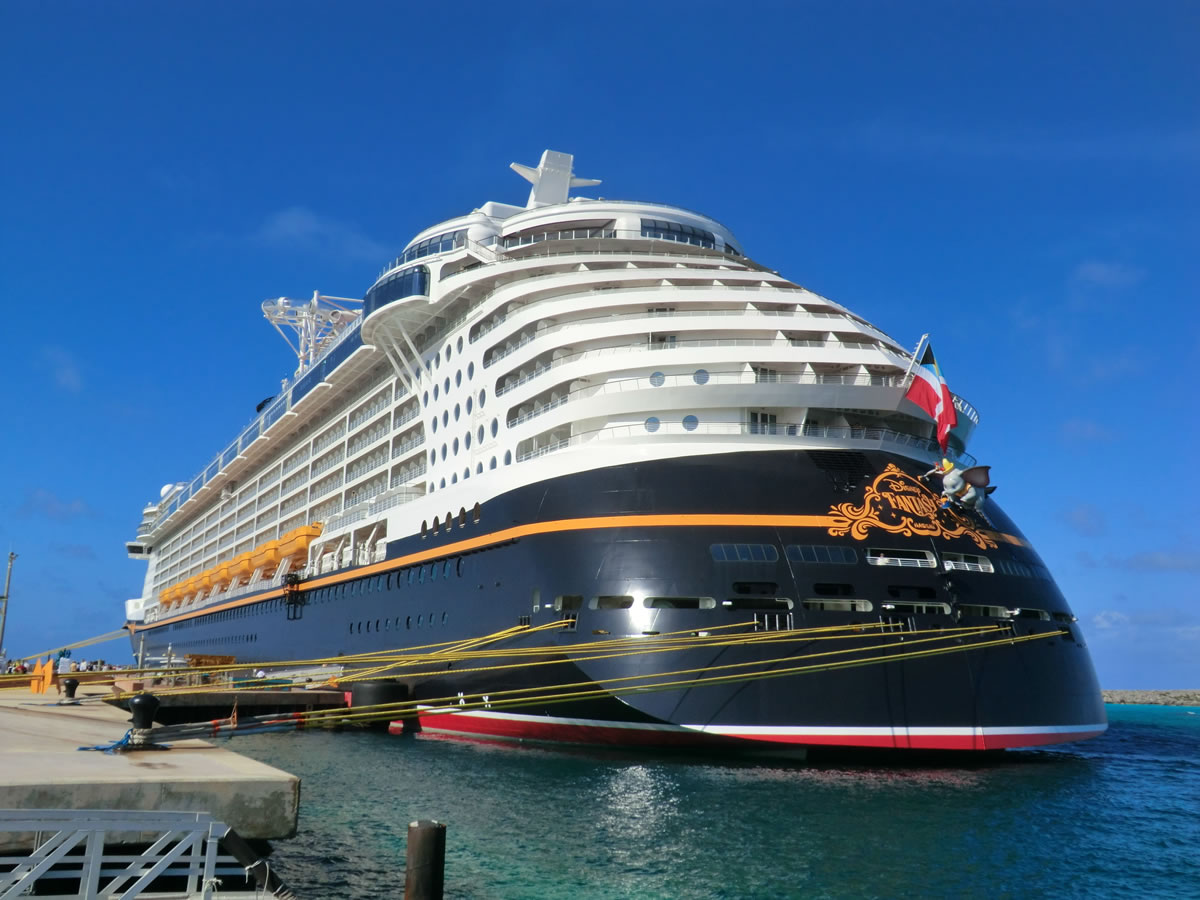 The expenses don't stop once you've paid for your Disney cruise. There are plenty of onboard temptations to your wallet, from princess teas and makeovers to adults-only gourmet dinners. The easiest way to save money is to just say no.
Meals at several themed restaurants are included in your fare, so eat there and save parent date night for another week. (Dinner at Disney's Remy starts at $125 per person!) Skip the professional princess or pirate makeover, and do your own hair, makeup, and dress-up in your cabin. You'll find plenty of free activities onboard, such as impromptu run-ins with your favorite Disney characters, original musical performances in the theater at night, and play time in the kids club or in the pool and water slides.
Get your ice cream and desserts with meals and not at the extra-fee sweet shops. Bring your own wine and beer, and consume it in your cabin, not at dinner. Take your own photos; you'll find plenty of perfect backdrops onboard and in port, so you can skip the professional portraits with fake seascapes in the background.
12. Book your next cruise onboard.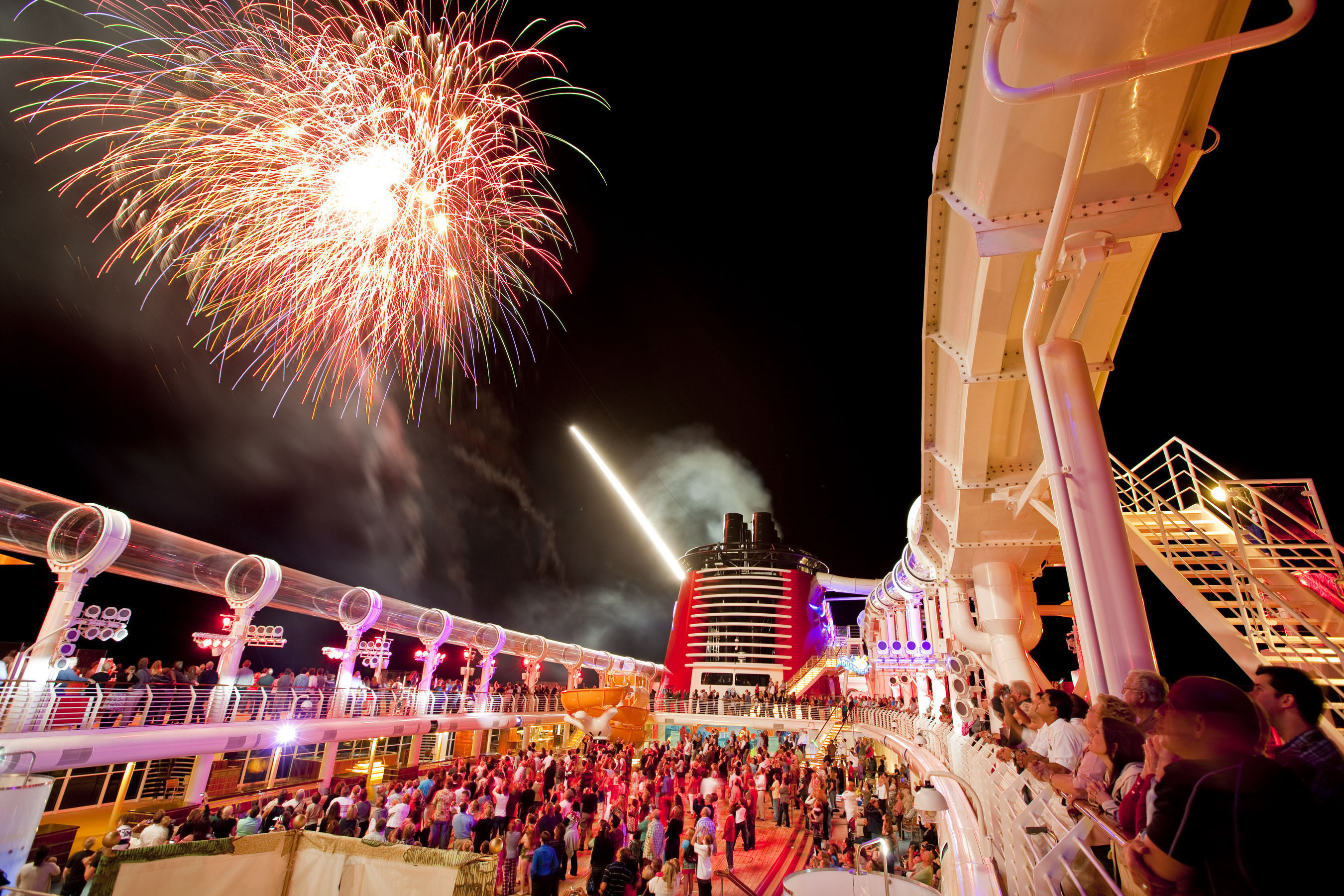 Loved your Disney cruise so much you want to book another one? If you book your next cruise while you're onboard, you can get a discount off the cruise fare of your next sailing. The promotion offers 10% off most cruises, 50% off seven-night or longer cruises in select cabin categories, or $100 - $200 in onboard credit for concierge staterooms (but no discount for these cabins). Once home, you can transfer your booking to your favorite travel agent.