One of the reasons I love cruising so much is because it's incredibly affordable! A cruise vacation is so convenient because everything you need is in one spot, including all of your dining options, entertainment, accommodations, and transportation. You can kick back and truly relax when you decide to cruise for your vacation. 
With your cruise fare including so much, you'll feel like you're at an all-inclusive resort without blowing your vacation budget. 
For as little as $50 a day, cruising can be a great option for families, couples and solo travelers alike. You will get to see multiple places and only have to unpack your suitcase one time - giving you more time to soak up every minute of your vacation. "Transit" time won't be wasted sitting on a train or plane. Instead, you can be surfing, riding a zip line or rollercoaster at sea, or just hanging out by the pool. 
Image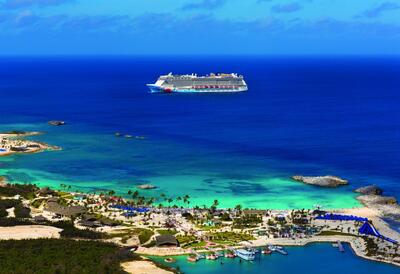 That being said, planning a cruise on a budget requires some planning and preparation. A little research can go a long way to ensure your cruise vacation fits within your travel party's budget. No one wants to feel like they are skimping on their cruise!
Here are our best tips to successfully planning a cruise on a budget, so you can have your best cruise yet without breaking the bank. 
Establish your budget early 
Image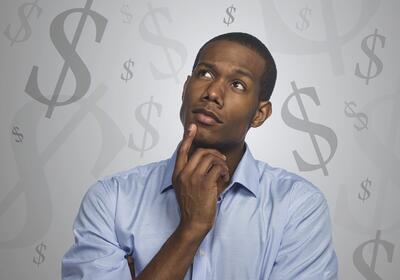 Before planning your cruise, you will first want to establish how much you are comfortable spending on your cruise vacation. 
While your cruise fare will be the bulk of your expense, you will also want to consider other factors. If you need to fly to the cruise port, be sure you take into account airline tickets. You will also need a hotel before the cruise departs, along with any transportation needed to and from the port, like an Uber or taxi. 
Even if you are driving to the port, you will need to consider gas costs, as well as port parking. Often, many will choose to park off-site to save a little bit of money, as parking at the terminal can cost double or triple what it costs to park elsewhere!
It is vitally important that you fly into the city your cruise departs from the day or night before. There are too many horror stories about people missing their ship because of a flight delay or cancellation. In fact, that is out of our 13 best cruise tips. 
You will also need to consider how much you want to splurge on things that are important to you on vacation. Are you hoping to do shore excursions at every port? Will you want to purchase any specialty dining or beverage packages? Do you want to be pampered in the spa? Decide what is the most important and make sure your budget takes that into consideration. 
Cruise budgeting requires prioritization - unless you have an unlimited budget, you need to decide what you value most on vacation. These values vary from person to person. 
Read more: What are the cheapest cruise add-ons?
Research the different cruise lines
Image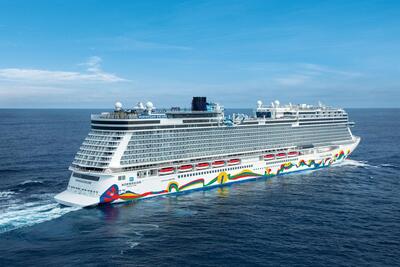 Once you have determined your cruise budget, it is time to decide on the best cruise line for your vacation!
Not all cruise lines are budget friendly, so researching which cruise line works best for your budget will be very important for vacation planning. Some cruise lines will offer great deals and prices, while others focus more on offering an upscale, luxurious cruise vacation. 
The cheapest cruise lines include Royal Caribbean, Carnival Cruise Line, and Norwegian Cruise Line. This does not mean you can't find great prices on other cruise lines like Princess Cruise Line, Holland America and Celebrity Cruises, but you will likely find budget-friendly sailings on the more affordable cruise lines.
Note, though, that even budget-friendly cruise lines can have expensive options, especially if you are looking at sailing on newer ships and/or in premium accommodations. If you are trying to cruise on a strict budget, you will have to make sacrifices in some areas, whether that be cruise line, length of the sailing, ship amenities, or itinerary. 
Read more: What are the different cruise lines known for
Book an inside cabin
Image
I swear by this tip! Inside cabins are the absolute best way to plan a cruise on a budget. These staterooms are often the cheapest staterooms you will find onboard. You can relish in the fact that your accommodation cost less than ocean view or balcony cabins. Plus, you will still have a wonderful cruise vacation and able to enjoy the ship's amenities like everyone else. 
Although they usually do not have any windows allowing natural light, an inside stateroom has everything you need. Even though they're usually the smallest staterooms available, I have found that inside cabins have plenty of storage.
I almost always book an inside cabin because it is the most affordable cabin selection. Sailing on cheaper cruises means that I can cruise more often! It also means that I can spend more money on things that matter to me - like specialty dining experiences and in-port exploration. 
Besides, no one spends that much time in their cabin anyway! At the end of the day, all you need is a comfortable place to sleep, change and shower - all of which an inside cabin provides!
Not to mention, you can take a killer nap at any time of the day because it is pitch black inside! If, however, that might bother you, you will want to consider bringing a nightlight. There are other cruise cabin hacks to make your stateroom more livable, too, such as bringing magnetic hooks and laundry hampers. 
Book Early
Image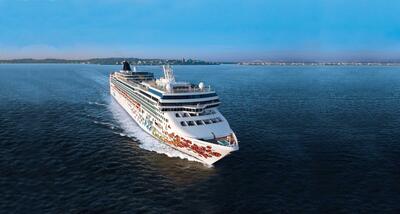 Another tip when you are looking to plan a cruise on a budget is to book your reservation as early as possible. When you book early, you will be able to book a stateroom that aligns best with your budget. 
When itineraries first become available, the cheapest cabins will often get booked first. If you wait until it is too close to sailing, you might be stuck paying a pretty penny for a higher tiered stateroom, as you will have to take whatever is left. 
Long-time cruisers will tell you that booking early also ensures you have plenty of time to save up for your vacation. Cruises don't have to be paid off all at once, unless you book a last minute sailing.
You can also take advantage of any promotions or better pricing in the future (see our next tip below!). 
Read more: 16 tips to not waste money on your first cruise
Reprice often
Image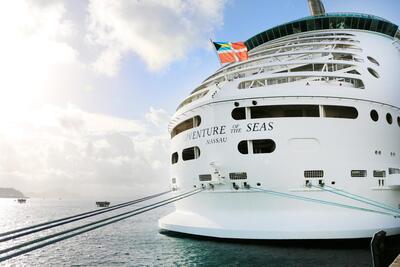 When you book your cruise early, you can still score awesome deals or promotions even before your cruise departs. Cruise lines will often reprice your cruise if the current rate is better than when you booked. 
For example, Royal Caribbean offers its Best Price Guarantee Program, which allows cruisers to take advantage of a better price up to 48 hours before sailing. You need to contact the cruise line yourself or have your travel agent contact the cruise line to apply the new price. 
Be sure to reprice your cruise often to ensure you get the best deal on your sailing. Most of the time, you can get a refund to the original form of payment or have onboard credit applied to your sailing. If you have not paid it off yet, then you'll just have less on your total balance owed. 
I can't tell you how much money I've saved by repricing our cruises often. Just recently, I saved my family $3,500 on an upcoming Holy Land cruise because the price had dropped dramatically. On an upcoming cruise to Alaska, I have repriced our sailing 3 times to save more than $300 on an already pretty cheap cruise. 
Last-minute sailings
Image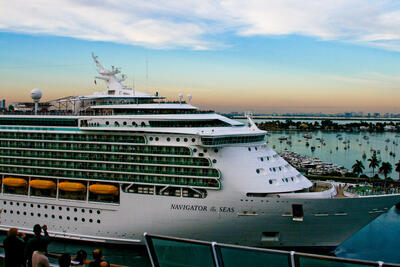 You might be thinking this is contrary to everything we have been telling you - and you are right! 
Waiting until the last minute can be risky and does not necessarily guarantee you will snag a great price, but you can get lucky on a great price if you book a last minute cruise deal. 
Last minute sailings can be a great option for budget cruising. When sailings do not sell out or have low demand, cruise lines are forced to drop their prices as the sailing gets closer. You will definitely need to be flexible to take advantage of a last minute sailing deal, though.
Also, make sure you check airfare prices if you need to fly to the cruise port. Just because your cruise is super cheap doesn't necessarily mean airfare will also be cheap. This could negate the savings that you get from booking a last minute cruise. 
Today, many cruises are sailing at or near their full capacity, so finding a last minute sailing in an affordable cabin is less likely than it was a couple years ago! While that should not discourage you from trying, it is just something to keep in the back of your mind. 
Skip cruise line sponsored shore excursions
Image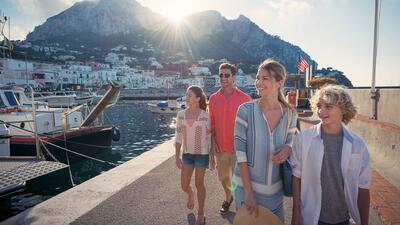 One of the easiest ways to plan a cruise when you're on a budget is opting to skip shore excursions. These are very pricey and add up quickly, especially for those sailing with families.
Shore excursions offered through the cruise line are going to be top-dollar because of the added convenience, security and flexibility. But don't feel like you absolutely need to book shore excursions to get the most of your cruise.
Consider booking an independent excursion through a third-party. If you can find other cruisers that want to do the same excursion, you can save even more money depending on the group size and tour option. 
You will also have plenty of tour options when you get off the ship at the port. You will usually have vendors right at the port that offer day of tours at a fraction of the cost for the same tours through the ship. Prior to going off with them, however, make sure they are represented by a reputable company. Safety should always come before saving a couple of dollars!
Watch for pre-cruise sales
Image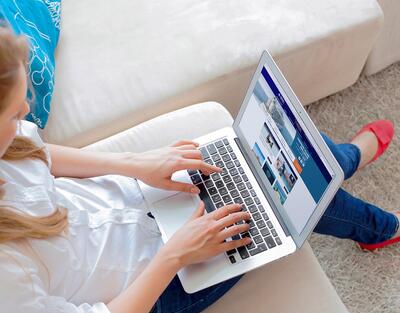 It is not uncommon for a cruise line to offer pre-cruise planning sales before your sailing. This can include sales on dining packages, shore excursions, speciality dining, onboard internet packages, and more. 
Your purchases are always flexible leading up to your sailing, meaning you can cancel something after you've purchased within a certain timeframe. Normally, you can cancel any pre-cruise purchases up until 2-3 days before your cruise departs. Therefore, if something you have previously purchased is now offered at a lower price, simply cancel your old purchase and rebook for the new price.
Snagging a pre-cruise sale can make some of those luxury purchases feel more affordable when you are getting up to 30% off! 
It is important to note that if you book a last minute cruise, these deals probably will not be available to you. Not all cruise lines offer sales, either. While Royal Caribbean's drink package prices fluctuate, the best deal you will find on a Carnival drink package is 10% off the onboard price, or about a $5 savings per day.  
Read more: 6 reasons why you should get a Carnival drink package
Packages can save you money
Image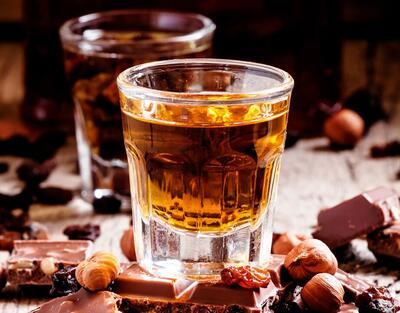 Cruise lines offer plenty of onboard packages, like specialty dining and unlimited (or fixed) premium beverages, that can save you some serious cash in the long run.
Before booking one of these packages, make sure you will eat or drink enough to make the purchase worthwhile. 
On average, you will need to consume 5-6 alcoholic drinks a day to make the unlimited packages worth it. 
Take a look at the specialty dining options onboard your cruise to decide if that's something you want to splurge on. It may be worth it if you want to dine at 3 or more specialty restaurants. 
If you think that you'll have frivolous spending onboard your cruise and have trouble sticking to your budget, then booking an onboard package might be the best choice for you. This is also more convenient for some, as the price is fixed and helps to create a more all-inclusive cruise. 
When you book packages in advance, they include the ship's gratuitity, so you will not have to factor that into each drink purchase or specialty dining reservation!
Of course, you do not need to purchase any extras to have a great vacation. While they certainly help to enhance your experience, they are not always budget-friendly. You will still be able to enjoy the same entertainment and ports of call as everyone else, even if you just stick to the complimentary dining options and beverages. 
Read more: How much cash should you bring on a cruise?
Off-Season Cruising
Image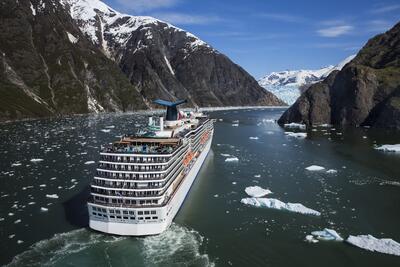 Another great tip to save money when cruising is choosing a sailing during the off-season. For example, mid-to-late January is a great month to cruise because kids are back at school and the holiday sailings have concluded. October to November is also a good timeframe to consider cruising because this is considered off-season as well.
As a rule of thumb, when kids are in school, you'll be able to find better deals for cruising. Additionally, cruising during hurricane season can also help you secure a great price on your cruise vacation.
Read more: What is the cheapest month to go on a cruise?
Older and smaller ships
Image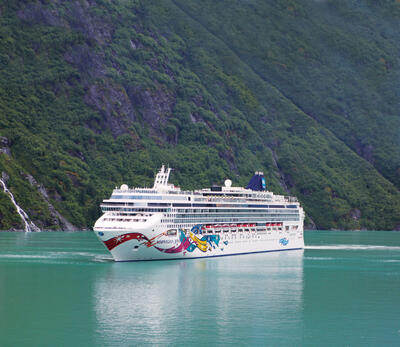 While the newest ships offer the latest and greatest from the cruise line, you will always be spending more to sail onboard these vessels when they are first released. There is usually a very strong demand for sailings on a cruise line's newest ship, so you might want to consider booking your cruise on an older and/or smaller ship.
While some of the older and smaller ships don't have all the bells and whistles, you can still have a great cruise experience! You'll experience a more intimate cruising experience on a smaller ship and still receive excellent service, food and entertainment.
Additionally, some of the smaller ships are able to dock in less popular ports or those that are unable to accommodate today's mega ships, so you might be able to see more unique cities when choosing to sail on a smaller ship.
Pay when you can
Image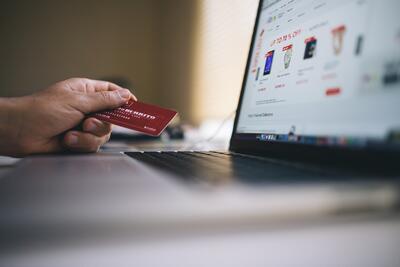 Unlike other vacations, you do not have to pay for your entire cruise fare up front. Depending on when you book your cruise, you may have weeks, months, or even over a year to pay it off!
Maybe you got a great bonus at work or you've been saving diligently for your cruise vacation. Making payments when it fits your timeline and budget can ease planning stress. 
You can also determine a monthly amount to pay towards your future cruise if that aligns better with your financial habits. Some cruise lines even offer interest-free install payments, which can be a great option for budget cruisers.