When getting ready for a cruise, many people are unsure how much cash to bring. The cruise has been paid for, and most costs have already been purchased through drink and dining packages, and pre-booked shore excursions for days in port. 
So how much money do you need?
The answer to this question varies a lot by person, their travel habits, spending preferences, length of the cruise and destination. 
Image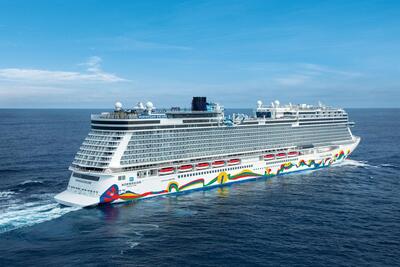 Many people suggest $100 per day, and this has generally worked well for me in my cruising experiences.
Here are some guidelines to help you decide how much money to bring on a cruise. 
When you will need cash during your cruise
Image
You probably won't need cash while you're on your cruise ship or at a private island, but having some cash could be quite helpful.
The one area of a cruise ship that you absolutely do need cash is the casino. Even if you charge back to your room the amount you wish to gamble with, the casino will give you cash.
Image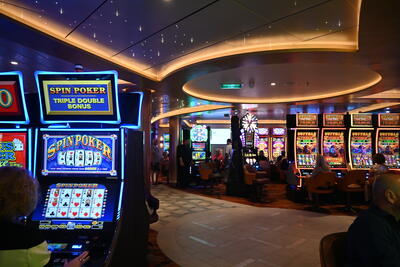 If you're not a gambler, this won't be important, but plan to bring enough cash with you to use in the casino otherwise.  While you are allowed to withdraw cash from the casino or ATM machine, there are fees for this service.
There's also the possibility of tipping crew members in cash, whether to replace the automatic tips or to augment them. This is more of a personal preference.
Image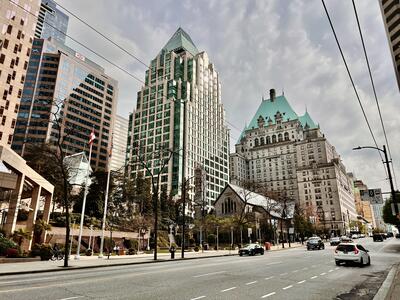 The primary reason you'll need cash for your cruise is when you're off the ship.  Prior to the cruise, while you're in ports of call, and then after the cruise are all common times you will need cash.
If you're taking our advice of flying in a day early for your cruise, you could benefit from having cash as you travel around leading up to boarding the cruise.
Image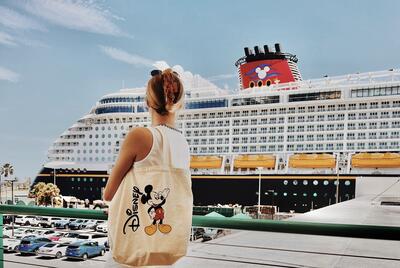 On embarkation day, it's customary to tip the porters at the cruise terminal with cash. One or two dollars per bag is the norm.
Just like pre-cruise, once the cruise is over, you may need cash following the cruise as you make your way home.
When you won't need cash during a cruise
Image
One of the great things about cruising is that so much is included in your cruise fare, so there isn't much need for cash while aboard the ship.
To be clear, you will not need much cash at all while onboard.
Nearly every transaction on a cruise ship is done with your room keycard, which works just like a credit card.  In fact, most cruise lines are cashless and won't take any for regular purchases.
Your cruise fare covers basic meals, drinks and entertainment. Anything extra, like alcoholic drinks, any add-on activities, the spa or specialty dining, can be purchased ahead of time through packages, or charged to your account.
How much cash should you bring from home?
Image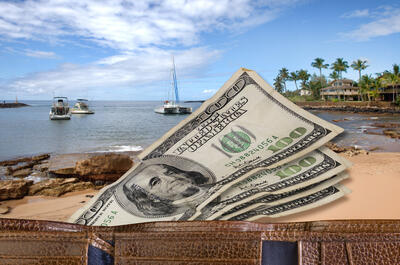 On average, expect to need more cash for port days than sea days. In fact, you'll need very little cash on your sea days, but a fair amount for days ashore.
For an average Caribbean cruise, I would recommend having this amount of cash with you:
Cash you'll need while in port: $100-200 per day
Cash you'll need on sea days: $0-$50 per day (unless you plan to gamble)
You can always get more cash if you needed it from the ship's ATM machine or from guest services.  Be sure to bring your ATM card with you so that you can make these transactions easily.
Staff tips
Image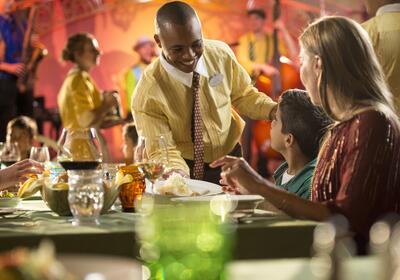 A couple of months ago, I was chatting with some fellow cruisers while waiting to board a ship. My jaw dropped to the floor when they told me they tipped the porter $50 for two regular-sized bags, as they thought this was the best way to ensure a timely luggage delivery. In my experience, this is not the case, and you don't need to bribe porters to get your suitcases on the ship, but it illustrates the sheer range of opinions as it relates to tipping.
Gratuities are added to your cruise bill, or in some cases, thanks to special promotions, they are already included in your cruise fare. These amounts are distributed amongst the crew onboard, but many cruisers give more. 
Cruise staff work extremely hard, most working every day of the week during their contracts that can be 6 or 8 months. Many cruisers like to give a little something extra to those wonderful staff that make their cruise vacation so special.
Some crew and employees you may want to consider tipping: 
Porters  
Bar staff   
Main dining room servers 
Cabin attendants 
Specialty dining servers  
Other staff, such as spa technicians  
How much should you tip? 
Image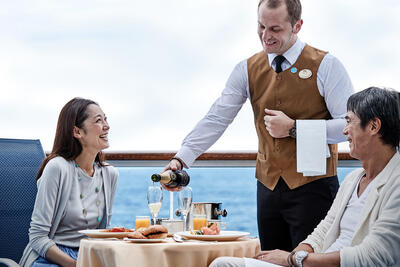 Starting with the friendly porters at the cruise terminal, a couple of dollars per bag is often what many people feel is appropriate. Once onboard, a celebratory tropical cocktail is in order. Many people like to tip bar staff $1 or $2 per drink, although in most cases, you can add this to your bill. Keep in mind many drink packages include gratuities.
Cabin attendants are also key staff. Tipping for these crew members varies significantly. The number of passengers in the cabin, as well as its size, are factors to consider. Suite guests may offer a little more, given the added square footage.
For those who frequent the main dining room, it is common to tip, especially if you have had great service or have the same staff every night. Specialty dining servers also appreciate tips. 
Port days
Image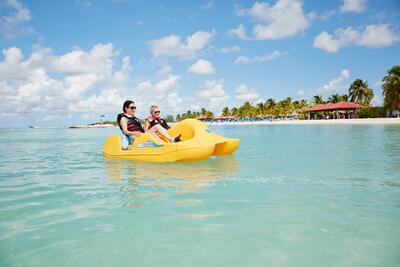 This is where I tend to use cash. Credit cards are widely accepted in many of the places you visit on a cruise, but there are some occasions, like buying from small vendors or a taxi in a foreign country, where cash can be easier, and you may get a better price. 
Cruisers should also consider any excursions/ activities they want to do or potential purchases like souvenirs, food and drinks. Popular beach activities like banana boat rides or renting some chairs with a bucket of beer often require cash. For those enjoying a wonderful excursion while in port, such as a great day out on a boat or walking tour, many people like to give a little extra something to their tour guide and bus driver. 
If you are cruising in Europe, keep in mind that public washrooms in Europe may require payment . This is something you could expect in France, although I have found it to be much easier to buy a freshly made crepe and use the restroom at the restaurant, rather than forking over a couple of euros for a public washroom. 
Tipping around the world 
Image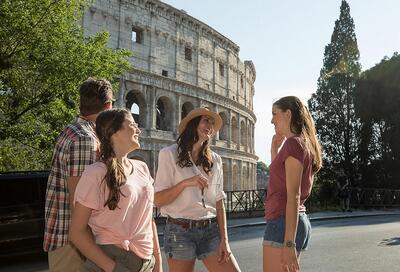 Tipping is prevalent across most of North America, with 15%-20% being seen as a reasonable amount. In some cases, large parties may have an amount added to their bill automatically.
Tipping culture in Europe does vary. In many regions, tips aren't necessarily required but are seen as an extra thank you. In Italy, for example, tipping is not customary, but a nice to have for great service. If you are sailing out of Southampton and head into a local pub for a beer, your bartender won't expect a tip. Many restaurants and cafes will add a service charge to your bill (around 12.5%), which can be taken off if you want. 
Australia is not prone to as much tipping and some cruise lines, like Royal Caribbean and Celebrity Cruises, have their daily gratuities as part of their cruise fare. While onshore, tips of around 10% are considered appropriate at restaurants and bars. 
In Japan, tipping at a restaurant or cafe can be considered rude. Whereas in Singapore, Vietnam, and Thailand, tipping is not expected, but staff are becoming more familiar with tourists tipping and some may accept it.
Casino 
Image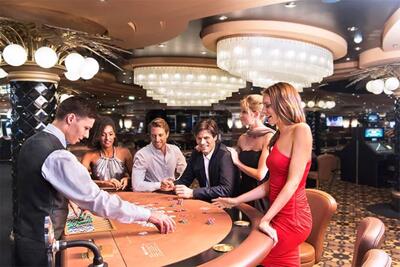 If you enjoy visiting the casino while on your cruise, you should definitely give some thought to how much you would like to spend. 
Casinos are the one place on the ship you will see cash. You can charge money to your cabin, but most cruise lines have a limit of $5,000 per day for the casino. Cruise lines can charge a fee for doing so, up to 3%.
There are ATMs onboard most cruise ships; however, they tend to have a fee per transaction (many $6.50) in addition to any charges you may incur from your bank or card issuer.
Foreign currency 
Image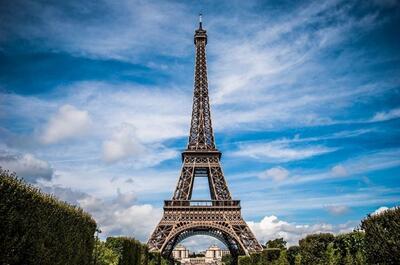 While the U.S. dollar is widely accepted in many places, there are some regions where you may be better off using the local currency.
In some ports, the local currency is at par with the U.S. dollar, as in the case in Bermuda and Cayman Islands. But do pay attention to what you get back in cash. U.S. dollars are accepted in Aruba, but the local currency is the florin, worth $.056 U.S. dollars, and many vendors prefer to provide change in the local currency. In Europe, the euro is a common currency with the exception of places like the U.K., which uses the pound sterling. If you travel off the beat and path to small villages, you may have a hard time using U.S. currency. Also, local currency is better when again haggling with vendors or if you don't want an atrocious exchange rate. 
It can be advantageous to buy foreign currency before leaving home. Airport exchange booths are there for convenience, so you probably won't get the best rate. If you are traveling to a less common destination, you may want to check with your bank if you should pre-order the desired currency. This is especially important if you want smaller bills. 
Keeping your cash safe 
Image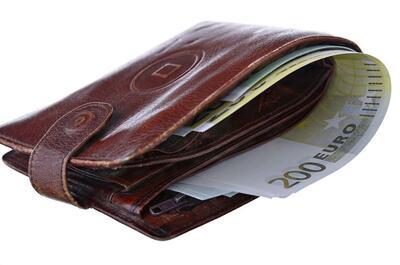 There is, of course, the risk when traveling with cash, that it can be lost or stolen. Distracted in airports with lots of bags or busy checking your phone are all opportunities that pickpockets look for. On a recent cruise to Europe, we had the opportunity to visit the stunning Trevi Fountain. Our tour guide strenuously cautioned us about opening our wallets at the fountain in search of a coin to toss for good luck. He said the pickpockets are some of the best in the world, dressed so well, you won't even notice them swapping your money.  
When traveling, it is a good idea to break up cash and credit cards among different members of the group, and travel with only what you need. 
It is suggested to touch base with your bank to let them know you will be vacationing out of the country. Sophisticated credit card algorithms look for out of the ordinary purchasing patterns, and a bunch of charges out of the blue in a foreign country might red flag your account. 
Credit card versus cash debate 
Image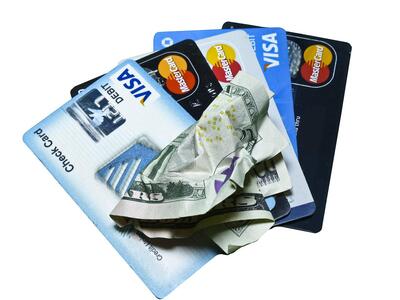 Although credit cards are preferred by many, I am team cash for most port expenses, certainly for smaller transactions like souvenirs, snacks, drinks and taxis. 
It helps me keep track of spending on extras. I know how much I have, and unlike a credit card, I pay right away and know the precise amount it costs. With credit card purchases, you are at the mercy of the foreign exchange rates that day. This can also be ideal for kids (or spouses in some cases). Give them their own cash to spend as they will, and when it's done, it's done. 
Secondly, when possible, I try to support some local establishments and vendors. Credit card companies can charge a couple of percentage points for transactions, which can be significant to smaller companies. Profit margins for many restaurants, however around 3-5%, so credit card processing fees can make a significant dent in their overall profitability.  
On the flip side, you also don't want to carry around lots of cash, which can undoubtedly be a pain if you are at the beach swimming for the day or visiting places known for pickpockets.