Outside of your base cruise fare, there are certain add-ons that you can opt to purchase to enhance your cruising experience. 
You do not need to book spa treatments, once-in-a-lifetime shore excursions, specialty restaurants, or internet packages to have a great cruise. In fact, cruises are some of the most budget-friendly vacations if you elect to utilize everything that is included in your initial fare. 
Read more: What's included in my cruise fare?
To make the most out of your cruise vacation, however, I would recommend setting aside a budget for add-ons. Being on vacation is never fun if you are constantly worrying about how much you are spending! Plus, you do not want to feel like you are missing out on anything. 
Here are 9 things that I always pay extra for on my cruise vacation. 
A pre-cruise hotel
Image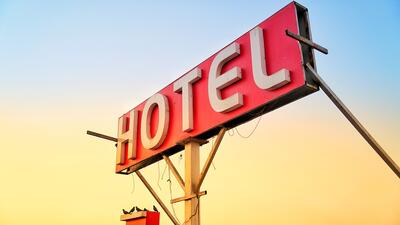 If you are flying to your cruise's embarkation port, you will want to make sure that you book your flight for the day before the ship's departure. While this might mean an extra day off of work and the added expense of a hotel, this helps ensure that you will not miss the ship due to any flight delays. 
A pre-cruise hotel stay is a great time to utilize any credit card or hotel loyalty points that you may have stashed away. If I do not want to pay for a hotel, I like to see if I can transfer Chase points to Hyatt. In my opinion, they have some of the best hotel redemptions, and I can often find a hotel for less than 20,000 points per night. 
Of course, if you do not have enough points, there are other ways to find deals on hotels. One of my coworkers used Priceline in February 2023 to secure our pre-cruise hotel in Miami! 
Read more: The 13 best cruise tips the pros use all the time
Specialty dining
Image
If you are going on your first cruise, I would argue that specialty dining is an experience that you can comfortably skip. While the more intimate dining is nice, there are other ways that you can enhance your first cruise vacation that are more important. Plus, there are enough complimentary options, so you will never go hungry. 
Once you have cruised enough to get a feel for the included dining, upgrading to specialty dining is a way to make sure that you always have something different to look forward to. I enjoy the curated menus and different cuisine options, like Italian, hibachi, sushi, and more. 
Alcoholic beverages
Image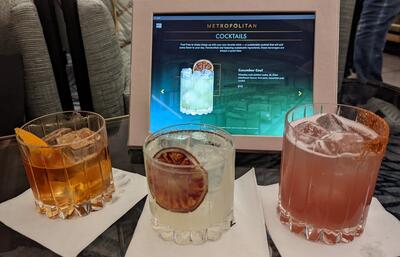 If it were up to me, I would always purchase a drink package when cruising. Personally, I value the convenience over the monetary aspect. That being said, sometimes the drink package is more than I feel comfortable spending, especially if I am traveling with others who do not drink as much. 
Regardless, I will always pay extra for alcoholic beverages. If I am purchasing them á la carte, I am definitely more conscious about how much I am drinking and whether or not I actually want a drink in that specific moment. 
Premium coffee 
Image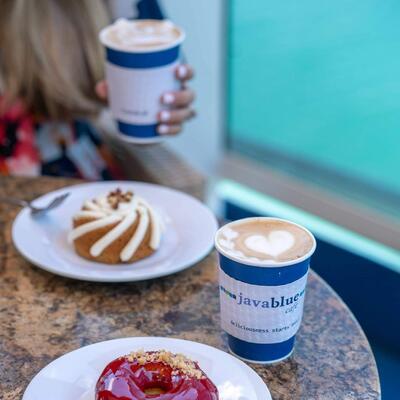 Whenever I do not get a drink package, I make sure to budget a certain amount for premium coffee. While there is nothing with the complimentary coffee that is offered, I prefer iced espresso based beverages. To me, it is worth the extra cost. 
Plus, I try to limit how much I get coffee on a day-to-day basis, so I use my vacations as a excuse to treat myself! It also gives me an excuse to wake up a little bit earlier than I otherwise would, as I like to beat the line. 
Shore excursions 
Image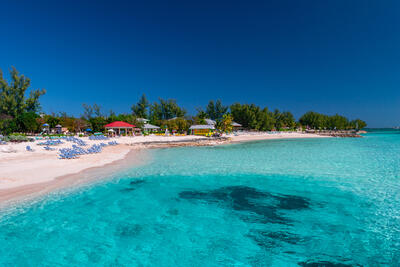 When planning a cruise, you not only want to make sure that you are selecting the right cruise line and ship, but you also want to make sure that you are choosing an itinerary that interests you, even if it means paying a little bit extra.
Each port of call will offer unique opportunities, so you will benefit from researching the ports prior to placing your deposit. You may find that you would rather sail to the Eastern Caribbean instead of the Western Caribbean or vice versa! 
The ports of call are just as important as the ship itself, so you will want to make sure that you find activities that peak your interests. Even though booking excursions through your cruise line is convenient, you may find better options that are sometimes cheaper offered by independent vendors. You can even plan your own shore excursion if you'd like!
On my last cruise onboard Symphony of the Seas, the two port days that stuck out the most were those that were planned on our own. 
First, we booked a private driver in Roatán, Honduras to show us the East End of the island. It was a fun way to see more of the island, rather than just visiting the tourist highlights. Second, in Costa Maya, we booked an all-inclusive beach pass to Jamie's in Mahahual. The price for both days per person was less than $100!
Read more: Best Caribbean shore excursions
Internet packages
Image
Perhaps this will be the most Gen Z sentence that I will ever write, but I cannot stay disconnected for an entire week. No matter how long the cruise is, I will always elect to get a Wi-Fi package. Before booking any cruise, I know that I need to budget internet into my total cost. 
While families traveling together do not need to purchase a package for everyone, I think it is important to be able to stay connected in case of an emergency at home. Or, if you are like my dad, to be able to listen to music that you forgot to download prior to turning your phone to airplane mode. 
Read more: Do cruise ships have Wifi?
Onboard activities 
Image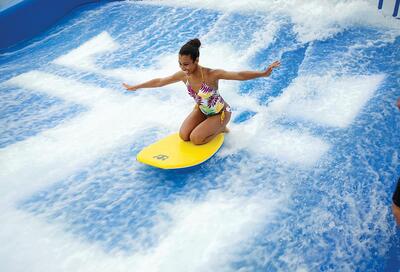 It is true that most onboard activities are included in your cruise fare. Some, however, will cost extra. A lesson on Royal Caribbean's FlowRider, for instance, usually runs around $70. Since I cruised about once a year growing up, my family always made sure to book a slot for me-- I was guaranteed to at least stand up without having to get back in line! 
Other cruise lines also charge extra for some activities, including go-karts on Norwegian Cruise Line and Carnival's BOLT rollercoaster. 
Checked luggage
Image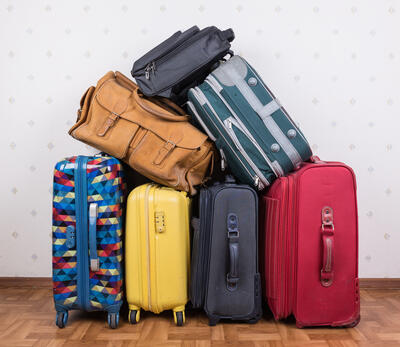 I applaud people who are able to pack for weeklong trips in just a carry-on! I tried this in January, and while I had everything that I needed, I found that I prefer to just pay extra to check my bag. 
One of my favorite parts about cruising is getting dressed up each evening after spending the day out and about. I do not like having to sacrifice outfit options for the sake of limited space. 
Of course, others may find that they can comfortably pack everything they need and more in a carry-on; it comes down to personal preference! 
Read more: Carry-on vs. checked bag on a cruise ship: Pros & Cons
Gambling in the casino
Image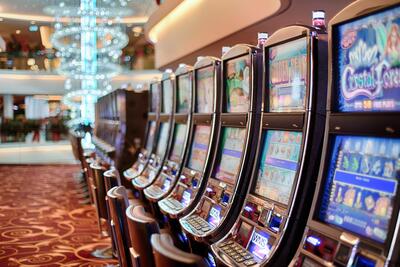 I am a novice gambler who has only ever step foot in a casino a handful of times, but I think it is something fun that I cannot do all the time! Other than roulette, I do not play any table games. It is easy for me to set a specific limit with how much I feel comfortable losing. 
On my last cruise, I lost $150, but I had fun playing! Hanging out in the casino is the most fun when you are with a group and can take turns watching someone else gamble their own money. 
Read more: 14 cruise ship extra charges you should know about