Norwegian Cruise Line is one of the biggest names in the cruise line industry. Norwegian specializes in bringing revolutionary and innovative new amenities and activities found on their ships, and many cruisers come back time again and again for all they offer onboard.
With the soon-to-be introduction of Norwegian Cruise Line's newest ship, Norwegian Viva, the cruise line has stepped up it's game even further. With the Prima Class of ships, Norwegian Cruise Line has brought some truly never-before-seen activities onboard their ships that are sure to excite even the most experienced cruisers. 
Image
(Norwegian Bliss ship and Viking Cruises docked in Cozumel Mexico)
I have had the privilege of sailing with several different classes of ship within Norwegian Cruise Line's fleet, and with this gathered experience I am excited to share some of my personal favorite things to do onboard with Norwegian Cruise Line! 
Not all of these activities are available onboard all of their ships. It is important to research exactly what is onboard a cruise ship before booking it for your next cruise vacation. It's why you might not want to book the cheapest Norwegian Cruise Line sailing you can find, as it probably won't be onboard their newer ships with more attractions and amenities. 
Image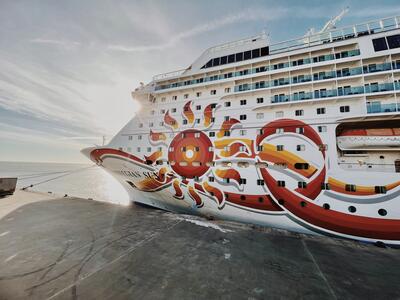 These are just some of my own opinions, and I recognize that others may have different opinions when it comes to Norwegian Cruise Line or cruising in general. 
Stunning sunset sea views
Image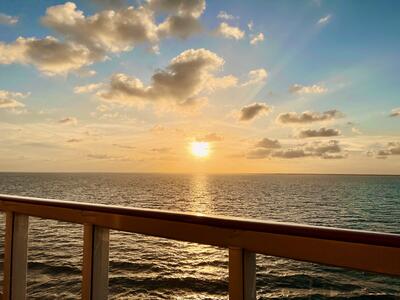 One of my most favorite things about Norwegian Cruise Line is their commitment to bringing their passengers closer to the sea. 
Many Norwegian Cruise Line ships feature an area onboard called Ocean Boulevard. This region of the ship is a wrap around deck of sort in which many bars, restaurants, and lounges can be found. 
It allows guests to enjoy a stroll while taking in the sunrise or perhaps a cocktail while watching the sunset. It's one of my favorite areas onboard and is a relatively unique space that can only be found onboard Norwegian Cruise Line ships. It's also a prime location to watch as the ship sail into or out of ports of call. 
Image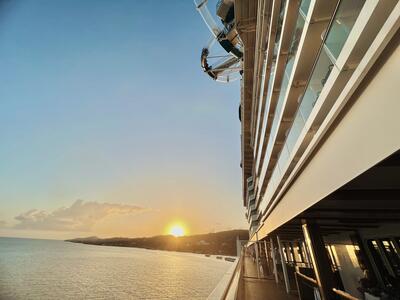 Ocean Boulevard is featured onboard many of their newer vessels, including Norwegian's two newest ships: Norwegian Prima and Norwegian Viva. 
On my most recent Norwegian cruise aboard Norwegian Encore, I really enjoyed sitting in one of the comfortable seating areas on Ocean Boulevard as we sailed into port in Vancouver, British Columbia. This was such a relaxing and beautiful morning and one of my new favorite cruising memories! 
Another great location onboard many Norwegian Cruise Line ships that allows guests to really appreciate the fact they are on a unique vacation sailing the seas is the Observation Lounge. I recently was able to spend quite a bit of time in the Observation Lounge on my Norwegian Encore voyage, where I tested out their Studio Staterooms on my first-ever solo cruise. 
Image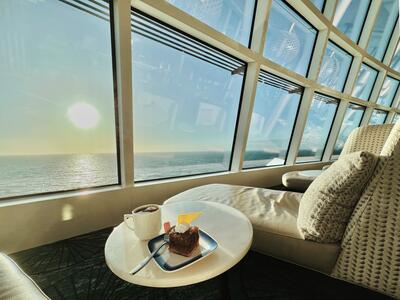 While the Ocean Boulevard is an outdoor space that circles around one of the decks onboard, the Observation Lounge is a complete indoor space and features huge floor to ceiling windows, many lounge spaces with lay-down lounge chairs, and a small buffet. 
This area is also a great space to enjoy live music at the end of the night. Norwegian Cruise Line has very talented musical performers onboard that play in lounges throughout the ship, and I found the Observation Lounge to be a great spot to enjoy some relaxing live music at then end of the night. 
Guests can also find a small snack or two at the Observation Lounge throughout the day, and I found this small buffet to be much quieter than the main buffet and a great option for a small and quiet breakfast. 
Thrilling water slides
Image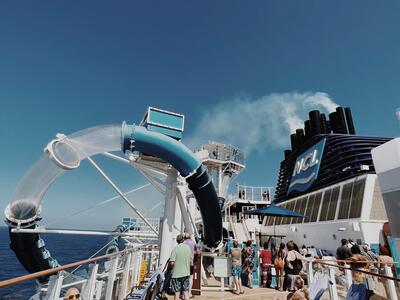 One of the exciting developments amongst cruise ships in the last few years is the addition of thrilling water slides! Guests are now able to not just relax but also experience some adrenaline while on their vacation. 
One of my favorite waterslides onboard some Norwegian Cruise Line ships is the Ocean Loops slide. I have been able to try out this slide onboard both Norwegian Bliss and Norwegian Encore, as well as a similar water slide onboard the Norwegian Getaway. 
Ocean Loops is a drop slide of sorts, with a trap floor that swings out from underneath guests' feet as they plunge multiple stories downwards! After free falling for about two stories, guests then make their way over two gravity-defying loops before finishing the waterslide. 
Image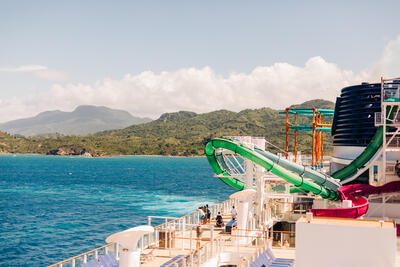 While watching other passengers experience the Ocean Loops slide, I noticed not everyone actually made it over the loops! This made me quite nervous before I tried out the slide for the first time myself. However, the helpful crew member operating the water slide instructed me to keep my hands and arms crossed over my chest and my feet crossed at the ankles. 
I was able to do this and easily able to make it over the loops! If a guest does not make it over the loops they will need to be let out of the safety hatch by a crew member, but do not worry-- this is a common practice and quite safe! 
Image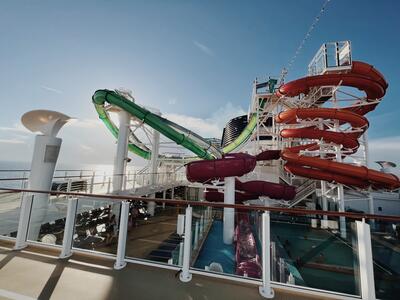 (Water slides onboard Norwegian Getaway)
There are just not thrilling water slides onboard Norwegian Cruise Line ships, but also more family friendly waterslides onboard as well. For example, onboard both Norwegian Bliss and Norwegian Encore, there's a small waterslide that features inner tubes that lets guests ride down a slower slide. 
Passengers are able to ride either two or one at a time on the more family friendly water slide. This way, small children can ride with a parent. However, it is important to note that all water slides have a height requirement guests must meet in order to experience, as well a weight threshold. 
Uniquely themed bars and lounges  
Image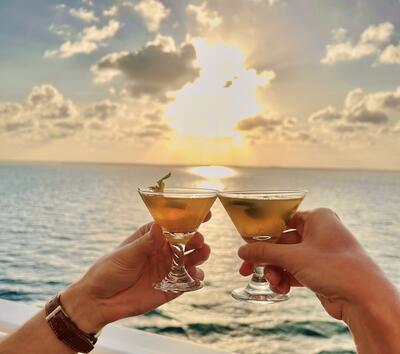 Many of Norwegian Cruise Line's newer ships have 10+ bars and lounges onboard! This is an impressive amount and offers much for guests to explore throughout a cruise. 
One of my personal favorite bars is the Skyy Ice Bar featured on Norwegian Getaway ship! This bar is truly unique and is inspired by the ice hotels of Scandinavia. To enter this chilly bar, guests will be required to pay a cover charge. At this time, however, the cover charge does include two alcoholic drinks. Because this bar is really made of ice, the room gets very cold! 
I highly recommend dressing warmly when planning on visiting this location. The crew member we spoke to mentioned that most guests pay the cover charge but do not even get to their second drink because it is too cold for them to bare. Since you'll be paying to enter, you want to enjoy this experience as long as possible. 
Image
(Inside the Skyy Ice Bar onboard Norwegian Getaway) 
Norwegian Cruise Line's newest ship -- Norwegian Viva -- will feature 19 bars and lounges onboard! Guests will be able to experience some Norwegian Cruise Line classics, such as the Local's Bar & Grill, as well as some new venues onboard exclusive to the Prima Class. 
Innovative Broadway-style productions
Image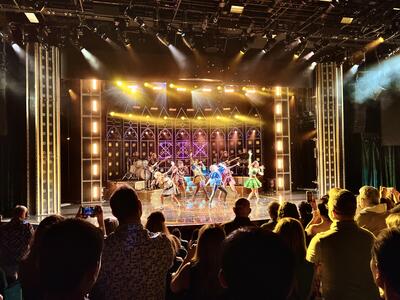 Onboard Norwegian Cruise Line ships, you'll find Broadway-style theater performances. 
I have been able to see several of these shows and can heartily say that they are very impressive! My favorite that I have seen so far with Norwegian are "Six," "Jersey Boys," and "Choir or Man!" These shows can all currently be found onboard Norwegian's Breakaway-Plus Class ships. However, it is important to know that the schedule for these shows can change at any time. 
Image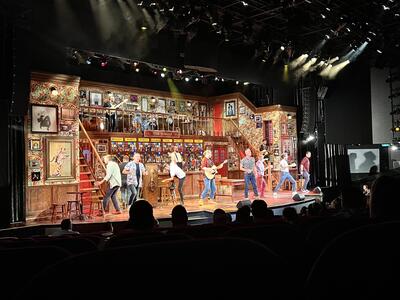 ("Choir of Man'"onboard the Norwegian Encore)
'Choir of Man' was a super fun and unique show, which featured a real-working bar tap on stage. During the show, performers serve real beer to guests in the audiance! This performance centers around extremely talented singers, actors, and dancers.
Enjoy some delicious food
Image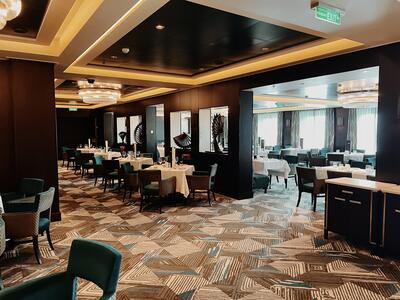 ("Taste'" complimentary restaurant onboard Norwegian Bliss) 
Not everyone may agree, but I like to think that one of the highlights of cruising is the great food to be found onboard! 
Norwegian Cruise Line is known for their copious specialty dining venues on their ships, but they also have some great complimentary restaurants and dining spaces as well. In fact, the restaurants "Taste" and "Savor" have been some of my very favorite dining experiences onboard a cruise ship so far, and they are completely complimentary for guests to enjoy. 
Image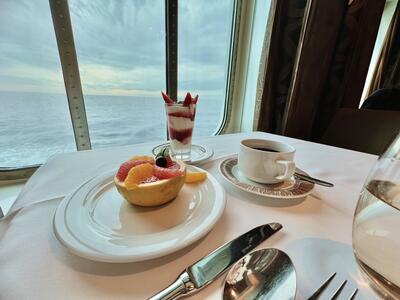 The buffets onboard many of Norwegian's newer ships are also some of my personal most favorite buffets in cruising so far. They are stocked with not just plenty of options, but a mix of healthy and indulgent choices. I appreciate having both healthier options while traveling, especially on a longer cruise, but I will also never say no to dessert! 
Image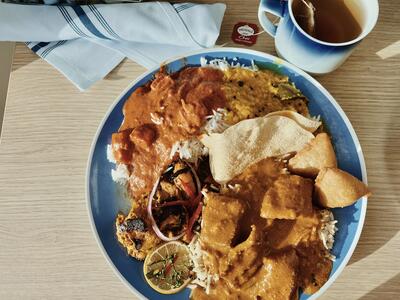 If you are a fan of Indian cuisine, definitely check out the Indian portion of the buffet onboard Norwegian Bliss and Encore. They have some of the best Indian food I have ever had! 
If you are traveling onboard Norwegian Bliss or Encore soon, I recommend ordering the chocolate lava cake at least once during your cruise after dinner at the complimentary dining restaurants! This is one of our favorite desserts for those who enjoy chocolate. 
Exciting speedway experiences
Image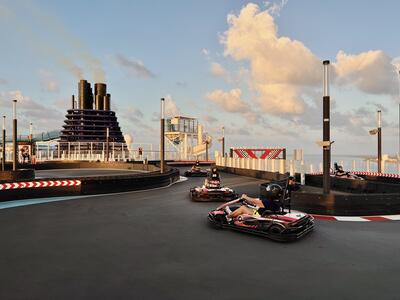 One of the most unique onboard activities that is truly exclusive to Norwegian Cruise Line is the Speedway!
This high-speed activity will cost guests extra to enjoy, but we did find it to be quite fun. I think it could make for a great family bonding activity during a cruise, especially during a sea day!
Read more: Why sea days are a good thing with Norwegian Cruise Line
Image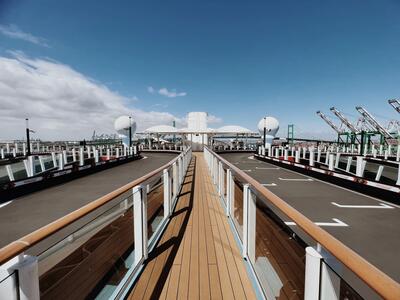 Guests are able to race during both the day and at night. Make sure to check the Freestyle Daily (Norwegian's onboard schedule) to find out exactly when the Speedway will be open.
Onboard Norwegian Breakaway-Plus Class ships, the Speedway is a two-story race track, while the Speedway on Prima Class ships spans three stories!
I often say that the Speedway is a must-do activity onboard because it is something very unique to do onboard a cruise ship and can only be seen and done with Norwegian Cruise Line.
High-tech wonderland
Image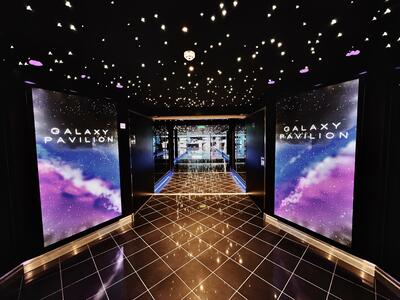 For families looking to engage in a fun afternoon while at sea, Norwegian Cruise Line's Galaxy Pavilion may be an excellent option! 
"Immerse yourself in the virtual world of the Galaxy Pavilion. Explore a new reality on the first flying theater simulator at sea or tee it up with our exclusive TopGolf Partnership. With everything from escape rooms to racing simulators, it's a high-tech wonderland for the whole family," states Norwegian Cruise Line about this unique activity venue. 
Image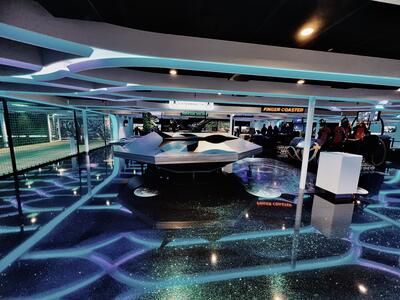 Here, you can participate in various simulators and games, although everything in the Galaxy Pavilion does come at an additional cost to all guests. You're able to pick and choose which activities you want to do. Each game is around $10 for guests to play or experience. 
Exhilarating themed parties
Image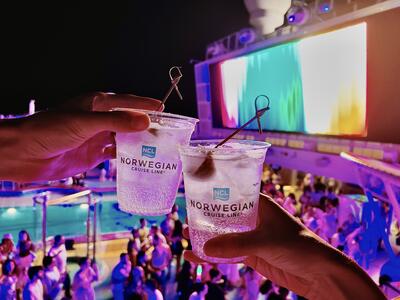 One of the things that Norwegian Cruise Line is known for is its fun nighttime themed parties! 
The Glow Party is well known to guests and is oftentimes held at the Spice H2O venue. It features black lights to make the whole area glow in the dark, so guests often wear white in order to glow themselves and bring items like glow sticks. There will also be a live DJ playing music for guests to dance the night away to.  
Image
(80s themed party at the Spice H2O onboard the Norwegian Getaway ship)
Even if a Norwegian Cruise Line ship does not have a Spice H2O venue, these themed parties will still take place. For example, when I sailed onboard Norwegian Encore, the Glow Party was held on the main pool deck. 
Entertaining game shows, comedians, and more
Image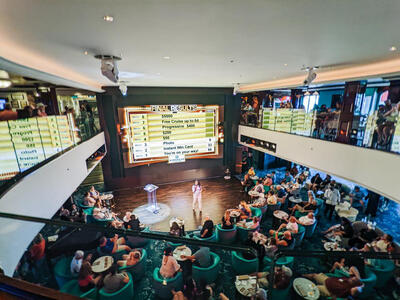 Something that isn't always advertised but that I think can be a fun form of entertainment onboard are the game shows that are often put on throughout the day.
Norwegian Cruise Line provides both a printed copy and digital copy of their onboard ship schedule to all guests onboard everyday of a cruise. Passengers can find the printed copy of the Freestyle Daily in their stateroom each day and can locate a digital copy of the Freestyle Daily on the Norwegian Cruise Line app. 
Read more: 35 Norwegian Cruise Line tips that will make your cruise go smoothly
Image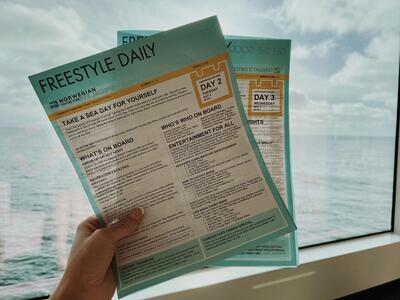 Oftentimes, guests can find several game shows being put on throughout the day, and I recommend checking them out! Guests can see fun shows such as "Deal or No Deal," the "Newlywed and not so Newlywed Game," cooking demonstration shows, and much more. 
These shows can be a fun activity during a sea day and are a great way for the crew to interact with the guests. 
Image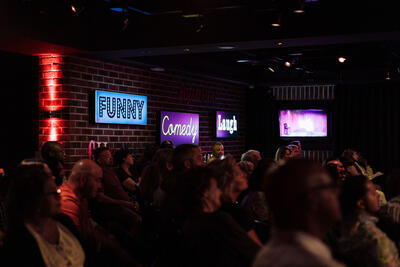 In addition to game shows conducted around the ship during a cruise, most Norwegian Cruise Line vessels also feature at least one comedian onboard. These comedians perform several times throughout a sailing and have both family-friendly and adult-only performances. Comedians may not be everyone's favorite forms of entertainment, but I have found them to be fun. 
They'll also often brings magicians onboard as well. I recommend catching at least one of these performances if offered on your next Norwegian Cruise Line sailing. 
Conclusion
Image
Norwegian Cruise Line has more onboard to do than any one guest could see or do during a single sailing! Because of this, I recommend researching the particular ship that you will be sailing on beforehand and make a list of must-do things for you and your travel companions. 
This can be especially helpful when sailing on the newer ships, as they are stocked full of activities and onboard amenities. 
It is important to know that not all of their ships have the same amenities and activities onboard. 
I also recommend taking the first day onboard to explore the ship thoroughly. This will help passengers to get their bearings and also help to give guests an accurate idea of everything onboard and where it is located. 
Every Norwegian Cruise Line ship will have something onboard that every guest will enjoy! It might take some research and planning, but with a little forethought, I think everyone is capable of having a great cruise with Norwegian Cruise Line.