When planning your next vacation, you might be torn between taking a cruise or a land-based trip. Some destinations make a very good argument for cruising, as you can see many different places with ease. On the other hand, you might want to have more time visiting a specific destination by immersing yourself in a new culture.
As someone who travels frequently, I've visited many places on both cruise ship and land-based trips. Just recently, I sailed on my first British Isles cruise aboard Norwegian Star, visiting destinations across Scotland, England, and Ireland. However, I've also traveled to these popular countries independently on a traditional land-based trip.
Like many people, taking a trip to the United Kingdom was on my bucket list. The country is full of rich history, diverse landscapes, and iconic cities. If you're thinking of traveling to the UK, you might be tempted to take a British Isles cruise. Onboard a cruise, you'll be able to visit not only the cities themselves, but you can also witness the breathtaking scenery and stunning landscapes of the UK.
Image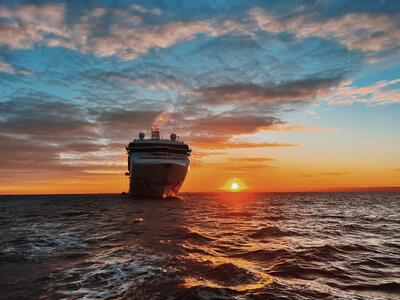 Traditional land-based trips, however, offer more flexibility and independence. You'll have the opportunity to visit locations on your own schedule to fit your individual preferences. Whether this is spending your days visiting the bustling streets of London or roaming the Scottish Highlands, you can tailor an itinerary to exactly your needs.
As with any vacation, there is not a one-size-fits-all approach. The best option for you will depend on your budget and personal preferences after weighing all of the pros and cons. Based on my personal experiences traveling to the UK, there are certainly pros and cons to both travel options. Whether you choose to take a cruise or a land-based trip should depend on many factors taken into consideration.
Here are my experiences visiting the UK on both a cruise and land-based trip, including why each option might be the best for your vacation.
Which vacation option is better? It depends
Image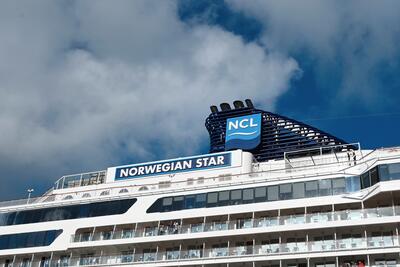 After visiting the United Kingdom by both land and sea, my experiences have given me two unique perspectives on the best way to visit the region. While I had a fantastic time during each of these trips, the experiences were very different— each with their own pros and cons. Whether you should set sail on the English Channel or hit the roads of the United Kingdom will depend on your budget and travel preferences.
Those who want to see as much of the United Kingdom as possible will want to consider a cruise. Cruising is both convenient and efficient, offering travelers a hassle-free experience that won't break the bank. There's little planning involved for logistics, yet you will see different cities and countries with ease. The downsides to cruising, however, include limited time in ports and lack of freedom.
Comparatively, a land trip would be better suited for history enthusiasts and off-the-beaten-path explorers. The freedom and flexibility of a land trip will allow for enriching experiences to better understand the local cultures and customs. You won't feel rushed to get back to the cruise ship. Instead, you can enjoy a night out on the town or simply do whatever you choose to do.
Image
Those who have certain cities, like London or Edinburgh, on their bucket list might want to also consider a land trip. Cruises are on a tight schedule and subject to weather delays, which can alter the itinerary and cause missed ports. In fact, we missed two highly anticipated stops on our British Isles cruise to Isle of Man and Dublin because of bad weather. 
Independent exploration, however, can be more expensive and logistically challenging. More planning is involved to ensure a smooth trip, and you won't get to see as many places in a single trip.
A combination of both cruising and independent exploration could be the best option for those who like the convenience of cruising but want more time to independently explore. Spending a few days before or after your British Isles cruise can give you the best of both worlds!
British Isles Cruise Overview
Image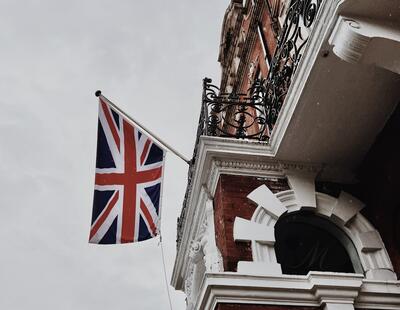 On a cruise to the British Isles, you'll be able to visit multiple cities and countries around the region. Nearly every major cruise line offers sailings around the British Isles, particularly in the summer. Cruise lines include Norwegian Cruise Line, Royal Caribbean, Celebrity Cruises, Princess Cruises, Holland America and MSC.
Sailings around the United Kingdom tend to be longer and range from 10-nights to 14-nights. British Isles cruises will stop at numerous destinations across England, Ireland, Northern Ireland, and Scotland. Some itineraries also include stops in Iceland and Norway. The vast majority of cruises will depart from the Port of Southampton; this is the major port city for London that's located about 80 miles away from the city center.
Pro: Convenience of easily visiting multiple destinations
Image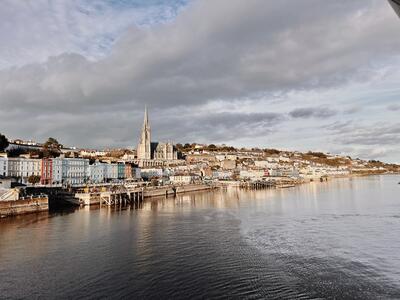 One of the biggest advantages of taking a cruise is the ability to see many different destinations without the hassle of constantly packing and unpacking. Once you're onboard your cruise ship, you'll be able to unpack your suitcase and settle into your staterooms. For those with mobility or accessibility issues, this alone can make the case for choosing to take a cruise.
You'll be able to wake up each day to a new destination without navigating a train station or driving on unfamiliar roads. With the convenience of cruising, you'll likely be able to visit more destinations on a cruise than if you were choosing to independently explore the United Kingdom on your own.
When traveling to the United Kingdom on my own, I was able to visit London and Edinburgh with a few days in each place. We also enjoyed one day in the Scottish Highlands and a few hours in Inverness. On my recent British Isles cruise, we visited London, Edinburgh, Inverness, Kirkwall, Belfast, Cork, Kinsale, Cobh and Weymouth.
Con: Limited time in each port
Image
A big downside to cruising, especially to a bucket-list destination, is that you'll have limited time in each port. If you've always wanted to visit a specific destination, you should prepare to only have 5 to 8 hours in the city. Unless you can find an itinerary with overnight port stops, you'll be limited to the cruise's schedule. Overnight stops, however, are not super common. If this is a must for you, consider working with a travel agent, as they'll be able to help you find the best itinerary that comes as close to meeting your wants and needs as possible!
In addition, you might have to allocate time for tendering in certain destinations. With tender operations, you need to take a smaller boat from the cruise ship to get ashore. This can also cause distress if you need tender tickets, which are distributed in the morning usually. You'll also need to allocate time getting to and from the port with buffer time to ensure you get back to the ship before the departure.
For example, when we were docked in Edinburgh's port city, Newhaven, we only had about 6 hours in Edinburgh itself. Our cruise ship was scheduled to be here from 7am to 6pm, which was shortened to 5pm a few weeks before the cruise. Because this was a tender port, we woke up at 5am to get in line for the tender tickets, which would be distributed at 6am.
Image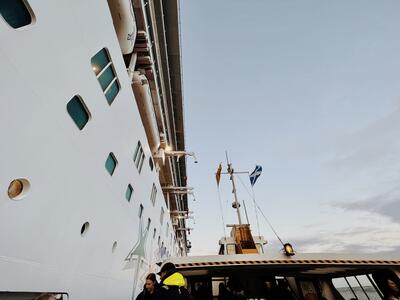 The ship arrived at 7am but was not cleared until 7:30am. This was when the first tender went ashore, so we ended up ashore around 8am. By the time we arrived at the harbor and hailed a taxi, we made it into the city around 8:30am. Because the last tender was at 4pm, we had to leave the city by 3pm in case of traffic or delays.
In the end, it was a very busy, albeit wonderful, day exploring the historic city of Edinburgh. However, I think we could have spent two to three days exploring the city. When I visited Edinburgh on a land-based trip, we had three full days to see everything in Edinburgh. This also included two full evenings in Edinburgh, which gave us the opportunity to have dinner in the city and experience the pub culture in the evening.
Pro: Cruising is affordable and more all-inclusive
Image
Visiting the United Kingdom can be very expensive depending on your home country and the currency conversion rate. A nice hotel in the heart of the city will cost anywhere from $200 to $300 each evening, especially during the summer. If you're looking for a luxury hotel, these can cost upwards of $500 or $600 per night. Unlike cruises, there usually isn't much included with the hotel cost. 
If you're planning to spend one week in the United Kingdom, you could expect to spend around $1,750 just for hotels. If you take into account what you'll need to budget for meals during the week, you will find that it can quickly add up.
When you book a cruise, your cruise fare includes not only transportation to the ports and your accommodation but also dining for three meals each day. After booking your cruise, you technically wouldn't need to spend additional money in port unless you want to book an excursion or hail a taxi. 
Image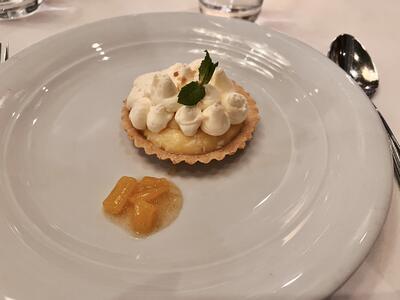 Cruising also includes other onboard amenities that you might not be able to find on land, such as included entertainment, a spa and fitness center, onboard thrills, and childcare options. Excursions for each port will be offered for you to easily book tours, which can be much easier than planning daily activities on your own.
The total cost of my British Isles cruise was $1,700 per person for 10 nights onboard Norwegian Star, or $160 per day. This was for an inside cabin, which was the cheapest stateroom onboard. The price also included a round-trip flight to London from Florida with Norwegian Cruise Line's "Free at Sea" program. In comparison, I spent nearly double the amount of money to take a 10-night land-based trip to the United Kingdom.
If you're deciding between a cruise or land-based trip to the United Kingdom, I highly recommend pricing out each option. Depending on the time of year you plan to travel, booking a cruise could save you a considerable amount of money.
United Kingdom Land Trip Overview
Image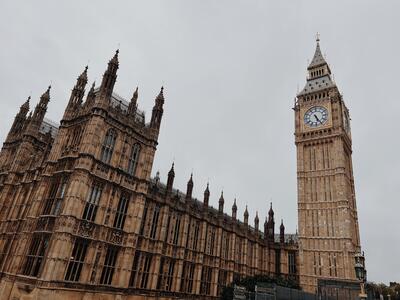 If you're considering a land vacation, you'll first want to consider where you plan to travel around the United Kingdom. Across the region, you can find vast landscapes and beautiful scenery. From the rolling hills of the Scottish Highlands to the cozy streets of London and Dublin, you'll have the freedom to customize your perfect itinerary.
On a land-based trip, you will likely fly into one of the major cities of the United Kingdom. These include London, Edinburgh, or Dublin. Smaller cities across the region also have plenty of flights to choose from. In addition, you can take the well-established trains across the country or book cheap regional flights on RyanAir, EasyJet, etc.
Pro: Flexibility to do exactly what you want
Image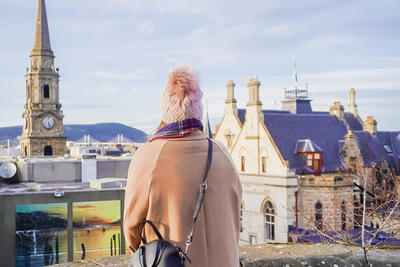 Arguably, one of the biggest pros of booking a land-based vacation is that you will have way more flexibility for your trip than you will have on a cruise. When planning a trip on land, you can schedule as much time as you want to visit certain cities or countries, including more in-land destinations.
With so much freedom during a land-based trip, your itinerary is customized to your personal preferences. Depending on how you're feeling each day, you can determine exactly how you want to spend your day. If you need to sleep in or take a relaxing day, you can do this as you need.
On the other hand, if you're on a cruise, you won't have the same freedom. The itinerary is completely out of your hands. If a port needs to be canceled because of weather or diverted because of a medical emergency, you are stuck onboard the ship.
Image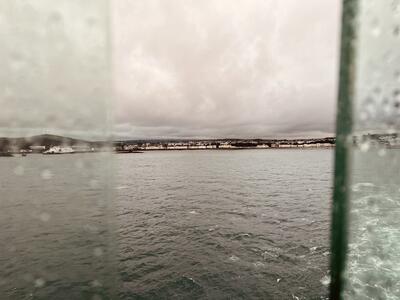 Even if you've had three busy days exploring ports around the United Kingdom, your itinerary has no flexibility for adjustments. You might need extra sleep or a down day, but that could come at the sacrifice of missing time in one of your ports. This isn't to say you can't relax on a cruise, but British Isles itineraries are very port-intensive and busy. As such, the itinerary's few sea days might not align with your own relaxing needs.
On my British Isles cruise, I had a slight meltdown after three full days of waking up early and exploring all day. I was exhausted, but we had a full day planned for the next day. Comparatively, my friend and I were able to have a few days where we slept in while visiting the United Kingdom. If we had a long day exploring, we would sleep in the next day and plan a later night out.
Con: Not as efficient so you won't see as much
Image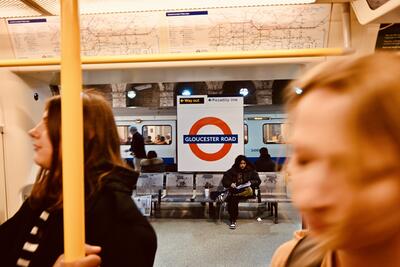 If you're wanting to see as much as possible while visiting a destination, a cruise might be a better idea for you. While land-based trips have flexibility and freedom, these types of vacations are also less efficient.
Being able to see multiple places on a land trip means you'll be spending more time actually traveling. This could include train rides, sitting at the airport, or driving from city to city. You'll be packing and unpacking your suitcase multiple times if you choose to have a busy itinerary, meaning that you might have to pack more efficiently so you aren't stuck lugging around large suitcases. 
Image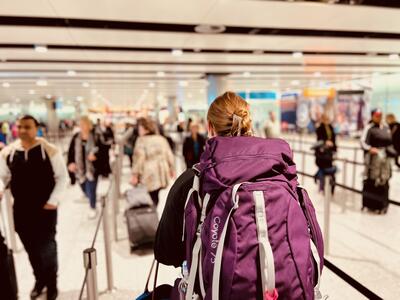 Because the cruise ship relocates while you sleep, you don't need to worry about the logistics of getting from place to place. You'll be waking up each day in a new location, which is one of the best parts of cruising, in my opinion. For my British Isles cruise onboard Norwegian Star, I loved being able to see so many places across the United Kingdom on our itinerary. We also visited a few remote destinations, such as Kirkwall in the Orkney Islands, that I would not have visited on my own.
In addition, planning all of the logistics for your land trip can be much more time-consuming. Cruises are all about convenience, which includes ease of planning your vacation from start to finish. If you opt to take a land trip to the United Kingdom, you'll need to plan out accommodations, transportation, and meals for a land-based trip.
Pro: Getting immersed in a new culture
Image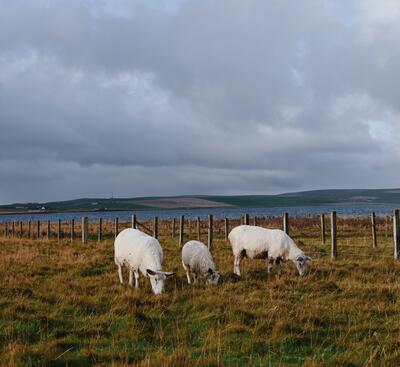 Another major difference between cruise and land trips is the ability to immerse yourself in a new culture. When you have more time in a certain destination, you're allowed more time to learn the local customs and cultures. You'll also get a glimpse into the day-to-day life of a certain city or country.
Because you aren't on a cruise ship's strict itinerary, you can really dive into a destination's culture. You'll be able to visit the museums and attractions without feeling rushed, which allows you to better understand the history. History enthusiasts would likely feel like a cruise is cramming too much into a short period of time.
Land trips cultivate a more enriching and learning experience in a destination. You can discover hidden gems and places off-the-beaten path because you have the independence to explore. Taking a cruise also means you most likely won't get to immerse yourself in the destination's nightlife. In the United Kingdom, this means you'll have to listen to live music each evening on the cruise ship instead of in a local pub for dinner.
Image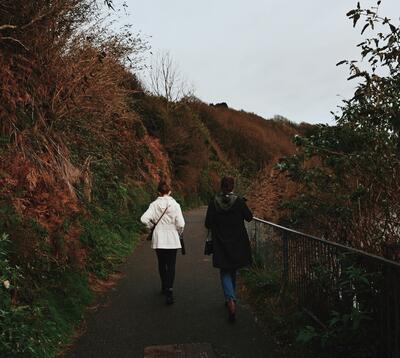 When taking my land trip to the United Kingdom, I particularly enjoyed the nights we spent out on the town. Seeing the cities illuminated at night was a completely different vibe than during the day. For example, picture Times Square during the day— it's not the same as seeing the iconic square lit up at night!
Having to leave a destination at sunset was slightly disappointing during our British Isles cruises; it always felt like the fun was just beginning! Most cruises will depart a city each evening between 5pm - 9pm. If you're lucky, your itinerary might include an overnight port stop so you can experience the city's nightlife. For those who don't care about seeing a destination after dark, then a cruise might be the better choice.
What about combining a cruise and land based trip?
Image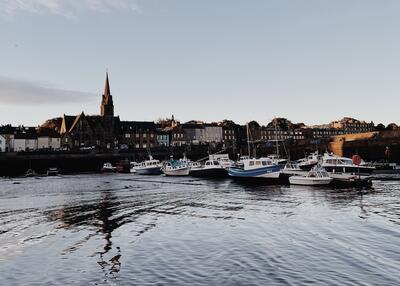 There's so much to see in the United Kingdom, you won't be able to see and do it all regardless of which vacation you choose. If you are still torn between taking a cruise or a land-based trip, you might want to consider a trip that incorporates both.
Depending on your budget and the amount of time available for vacation, this might not always be an option, but I've found that combining the two vacations is a good balance that allows for some independent exploration before or after cruising.
Those flying internationally across the pond should definitely consider planning a few days before or after their cruise to explore the region. With a well-connected train network and cheap airfare, it's easy to navigate the United Kingdom independently.
With most British Isles cruises leaving from Southampton, you could consider allocating a few days before or after your cruise to independently explore. This will give you the freedom and flexibility to thoroughly explore London, which is home to iconic landmarks like Big Ben, Buckingham Palace, and the Tower of London.
Image
London is one of my favorite cities in the world; it's one place I can keep returning to over and over again. On my British Isles cruise, we only landed the day before our scheduled departure from Southampton. This only allowed us about 7 hours to explore the city and see the sights before jet lag kicked in.
Although I had been to London before, others in my travel party were visiting for the first time. If time and budget had allowed, we would have loved to have a few full days in London before the cruise. If you are able, I highly recommend spending time on your own before your British Isles cruise. This gives you enough time to see the sights and really experience the culture before setting sail on your British Isles cruise.