Thinking about a cruise to the Mexican Riviera but don't know where to start? We have you covered. 
The West Coast of Mexico has a range of ports of call that stretch all the way down the coast offering incredible coastal scenery and sand-kissed beaches, along with a wide range of wildlife, outdoor activities and superb cuisine, making it a popular option for cruisers. 
This guide breaks down everything you need to to prepare for your cruise vacation to the Mexican Riviera.
Image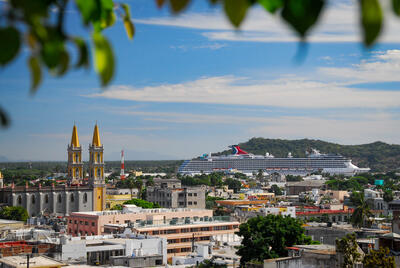 The Mexican Riviera region is named after the famous French Riviera, with its beautiful beaches and coastline. This warm weather destination has much to offer, with a large variety of activities, diverse topography that ranges from deserts to jungles, and exceptional cultural experiences. 
Today, these famous resort towns have become crowd-pleasing ports of call. Most cruises sail from Los Angeles (Long Beach), San Francisco, and San Diego on itineraries ranging from 2 to 7+ days. Ports such as Puerto Vallarta, Cabo San Lucas, and Mazatlán are frequent stops on many cruise sailings, along with others such as Ensenada, which more popular on short itineraries. 
Many cruise lines sail to the West Coast of Mexico, including  Carnival, Royal Caribbean, Celebrity, Norwegian Cruise Line and even, seasonally, Disney Cruise Line.
Why take a cruise to the Mexican Riviera?
Image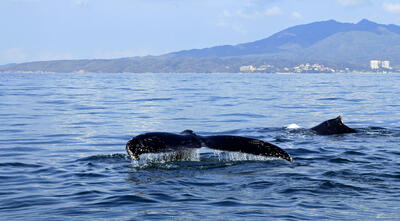 Mexican Riviera cruises offer unique experiences thanks to its position on the Pacific Ocean and incredible geography. Beyond sunshine, these cruises provide many activities and experiences that you won't find in, for instance, the Caribbean, Bahamas, or Europe.
Wildlife  
These Western itineraries have great appeal in part due to the opportunity to see some of the incredible wildlife that calls this part of the Pacific Ocean home. Whale watching is a popular excursion, especially in Cabo San Lucas.
There is a huge array of other marine life, such as dolphins, turtles, and big game fish (i.e., marlin) that attract endless visitors each year. You can go on a sport fishing tour in Mazatlán or deep sea fishing in Ensenada! 
Watersports
Image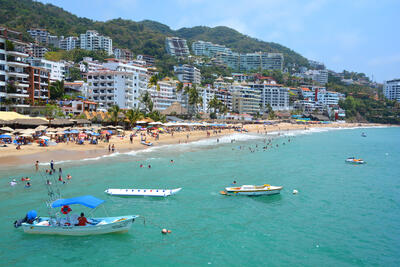 There are numerous activities, including snorkeling, in many of the protected marine zones, such as Puerto Vallarta's famous arches rock formation (Los Arcos de Mismaloya), where you can see colorful fish, lobsters, octopus, rays, eels and sea turtles.
For those wanting to try the famous waves of the Mexican Riviera, summer is the best time to surf in places like Ensenada and Mazatlán.
Outdoor activities
Mexico is known for its fantastic beaches, and the West Coast is no exception. Cooling off by the sea is a splendid way to spend a port day. You can also stroll along lively boardwalks full of art, restaurants, and shops.
This region provides fantastic and adventurous land activities such as hiking, ATV tours and ziplining. Be mindful, though, these tend to be more expensive than snorkeling tours. Expect to pay at least $120 per person for an ATV adventure in Cabo. 
Food, culture and history
Image
The diverse geography and proximity to the ocean have made this part of Mexico well known for its cuisine. Everything from freshly caught seafood to that magical elixir, otherwise known as tequila, are some of the local delights. There are numerous excursions available throughout the year that allow cruisers to explore and enjoy the cuisine and culture of the area.
There are countless festivities such as Carnaval and Day of the Dead celebrations, along with many museums that highlight the traditions that this area of Mexico was first visited by the Spanish in the mid-16th, and there is a lot to see among its charming colonial towns.
Convenience
Image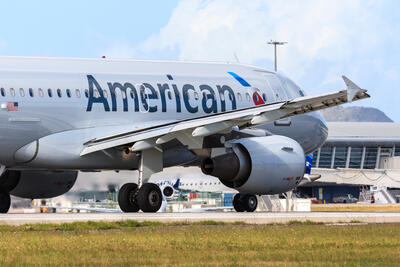 For those living on the West Coast, cruises departing out of California can be a cheaper and easier option. You may be able to drive to the port or take a much shorter flight, thus eliminating some of the hassle of traveling. 
Traveling to the East Coast often requires more vacation time (i.e., possibly having to take an entire day off to allow for travel, including long layovers) and is more costly.
Read more: Why you should plan a cruise within driving distance
Best time to go the Mexican Riviera
Image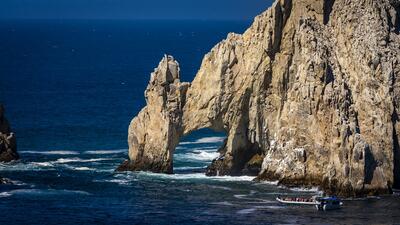 The best time to cruise to the Mexican Riviera depends on several factors. Budget, crowds, weather, and local activities can all play a role in figuring out the ideal time to travel for you and your travel party.
Peak Times
Image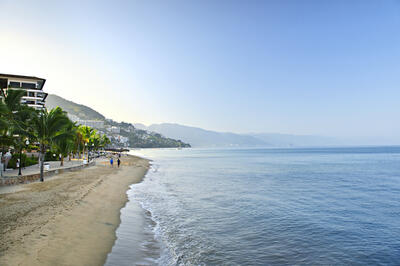 Cruising can be an economical way to see the Mexican Riviera; however, there are some peak times that see a spike in cruise fares. Not surprisingly, many of the best deals are in the months of September and October, along with May and June.
As one would expect, popular vacation times like Christmas and spring break are in high demand, translating to higher prices.
With a surge of land-based tourists during these times, there are more crowds, and excursions can be more expensive. This is also the driest weather time of year, making it all the more appealing.
Weather
Image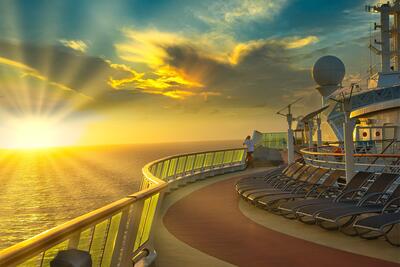 The Mexican Riviera encompasses a large area spanning roughly 1500 miles, which is about the same distance between Boston and Miami. Therefore, there is significant variation in the weather.
The southern areas like Cabo San Lucas can average in the 80s, peaking into the 90s in the summer and early fall. November to April is the driest time of year, and can occasionally see temperatures in the 70s.
Also, it can be cooler when leaving ports in California at certain times. Additionally, while visiting places such as Catalina Island and Ensenada, it is a good idea to keep a sweater/jacket on hand for this part of the journey, especially during the winter months. Ensenada's daily average in January is around the mid 60s to low 70s; however, it can sometimes drop into the 50s!
Hurricanes and ocean temperatures
Image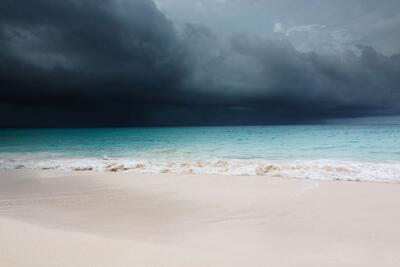 Ocean temperatures tend to be warmest in late summer and early fall, with bath like water temperatures in the 80s. The winter can dip down into the 70s, which may require a wetsuit for comfort, depending on how far north the excursion is.
Late summer and early fall are the height of the hurricane season; however, this area of the West Coast does not tend to get as many storms (and high levels of intensity) compared to the East Coast. But they do happen, bringing rain and turbulent waters.
Cruise lines do an excellent job of monitoring tropical storm development and plan well ahead. This can mean skipping a port, or other deviations in the itinerary, as the ship sails around bad weather. Travel insurance is always a good idea at any time, especially when traveling during hurricane season.
Ports of call – Mexican Riviera Cruises
Cabo San Lucas
Image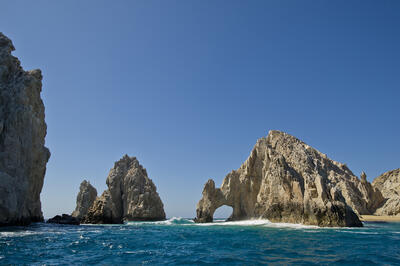 Located on the tip of the Baja Peninsula, Cabo San Lucas has humble roots as a fishing village, but it has quickly grown to become one of the top tourist destinations in Mexico.
It is known for its warm, inviting sea and fantastic weather, with 340 + days of sunshine every year, making it great for various activities. Although it can be said of many ports along the Western Riviera, Cabo San Lucas is genuinely one of the preeminent places to go whale watching. Thanks to its geography, the city has a front row view of the migration of these mighty creatures as they travel in and out of the Sea of Cortez in the winter.
Excursion options for Cabo San Lucas include:
Enjoy a day on the water boating, visiting the picture perfect El Arco rock formations that erupt from the sea to frame the bay in the most spectacular manner.
Go fishing in the bountiful waters and see why Cabo is called the marlin capital of the world.
Enjoy some high thrill activities, including ATV tours, which are a great way to explore the deserts and beaches of the area.
Enjoy the local Marina nearby to the port. Taste some legendary food and drinks at many of the local establishments while taking in the incredible views.
Sample local culinary delights and regional specialties such as smoked marlin, pitahaya (dragon fruit) and tamales.
Visit San Jose del Cabo, a more traditional colonial town; it's a quick half an hour from Cabo San Lucas and makes for a great day tour. The two cities make up the area known as Los Cabos.
Excursions in Cabo San Lucas can range from $165 per adult to swim with dolphins to $50 for a boat tour. 
Ensenada
Image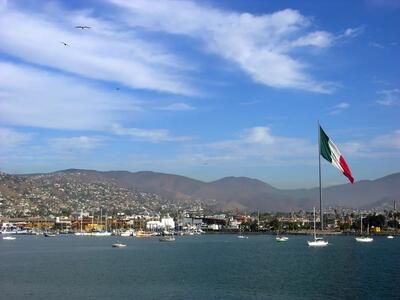 A mere 80 miles south of San Diego, Ensenada is a common port of call on shorter cruises, as it is located in the northern part of the Baja peninsula. Given its location, the weather can be milder than in ports further south, especially during the winter months.
It may surprise some to know that the region is known for its wines. As such, there are many tours along the Ruta del Vino, which is the wine route. The valley is home to 75 wineries and produces much of Mexico's wine.
That are lots of other activities in this city, including:
Throwback a margarita at Hussong's Cantina, where legend has it, the famous drink was concocted.
Visit La Bufadora – a natural ocean geyser that is said to be the largest underwater blowhole in the world.
For outdoor activities, enjoy horseback riding, whale watching, sky diving, ATVs, and exploring El Salto Canyon and waterfall.
Shop and stroll along the waterfront in the Avenida Lopez Mateos, the main shopping area, as well as the Malecon, the seaside boardwalk.
There are some local museums that feature the history of the region, as well as a science museum.
Learn to surf at the nearby Playa Hermosa, which is not far from the cruise port.
Excursions here can vary from $115 per adult for a deep sea fishing tour, to $60 for a wine tour, and $50 to visit La Bufadora. 
Mazatlán
Image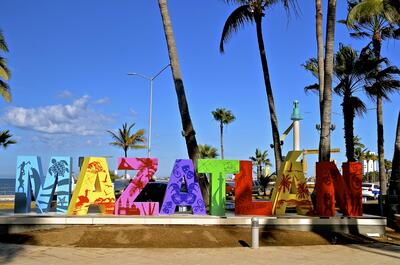 Located on the Sea of Cortez, Mazatlán is another frequent port of call on cruises to the Mexican Riviera. The Spanish settled the area in 1531, leaving a strong mark on the regional food, culture, and architecture.
Mazatlán is well known for its iconic cliff divers, as well as its unique transportation: "pulmonias," small vehicles that look like extended golf cars. They are a great way to get around.
There is a wide variety of great activities and excursions for cruisers wanting to spend their day, regardless of budget. Excursions/things to do include the following:
Visit the Golden Zone, the western part of the city, which is a popular tourist area that has a nice sandy beach, and lots of restaurants, bars and shops. The area is known for its seafood and mezcal.
Hike El Faro, one of the highest lighthouses in the Americas; it sits 515 feet above sea level, providing some of the best views in the city. First built in 1879 to guide seafarers, it is still used today and cruisers can hike it in about 30 minutes.
Go for a swim at the Carpa Olivera, a free saltwater pool set right in the ocean at the north end of Olas Atlas Beach.
Visit Centro Historico, the heart of the city filled with national historic landmark buildings from the early 19th century.
For families who want an alternative to a beach day, the Aquarium is a fun, affordable option and is the only one on the Pacific coast of Mexico. This isn't something you get to do in other ports.
Visit Deer Island, an uninhabited island that has been designated a UNESCO World Heritage site. An ecological reserve, it has no commercial development and is great to explore, kayak, snorkel and see some of the local tropical fish and sea lions.
Go golfing at one of the well-known golf courses, like Estrella del Mar, which boasts an 18-hole championship golf course. 
When budgeting for excursions in Mazatlán, expect to pay around $120 to go golfing at Estrella del Mar, around $90 per adult for transportation to Deer Island and lunch, and $55 for an Old Town Trolley Tour. 
Puerto Vallarta 
Image
Puerto Vallarta is a historic city nestled between the Pacific Ocean and the Sierra Madre mountains. Known for its colonial charm, food and beaches, there are many things to do in this sunny locale.
The area's diverse terrain adds to the appeal of this charming town, as guests can enjoy the beach, ocean, or nearby mountains. The region is also the birthplace of tequila, first developed 2,000 years ago by the Aztecs from the juice of agave, so tequila-based cocktails are clearly a must-have! 
The biggest problem when visiting this port is trying to pick between all the amazing things to do in Puerto Vallarta. Some fun activities include: 
Swim at Deadman's Beach, one of the go to spots in Puerto Vallarta, which was once a favorite of pirates.  
Get back to nature at the Vallarta Botanical Gardens. This area is both tranquil and full of diverse vegetation with manicured and natural gardens that are home to local wildlife, which can be explored on the many trails throughout the gardens.
Visit Zona Romantica, one of the oldest parts of the city; it still has cobblestone streets, stunning buildings, and a mix of new restaurants, shops and bars, along with the famous Church of Our Lady of Guadalupe.
Snorkel at Los Arcos de Mismaloya, the famous arches that flow out of the ocean. The area is a protected marine life zone, with a wide array of marine life such as octopus, rays, and eels, sea turtles and plenty of colorful fish.
Visit Las Caletas, a secluded beach paradise that can only be reached by boat. Surrounded by the jungle, guests genuinely experience seclusion, making it feel like a true hideaway from the world.
Zip line on a canopy tour. For those who love nature and also have a bit of excitement, a canopy tour is a fantastic option to consider. The stunning backdrop of the jungle and mountains provides incredible vistas for this high-energy activity.
Swim with dolphins in the wild. Cruisers can experience the ultimate day by visiting these splendid creatures in their natural environment. No pools or closed in spaces, just the wide open Pacific Ocean.
Visit Haciena Doña Engracia, Puerto Vallarta's only tequila distillery, and learn how blue agave is transformed into tequila. 
Pricing for excursions ranges from $40 per adult for a tour of Haciena Doña Engracia to $145 for a zip line canopy tour. 
While the above ports of call are the most popular, there are a few others that you may see on your itinerary. Therefore, you should be just as informed about them as the others!
Catalina Island
Image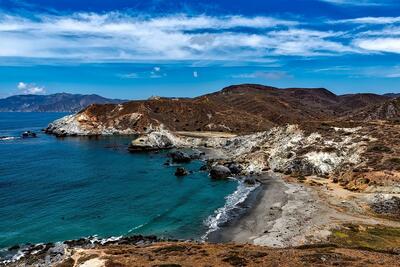 Not technically part of the Mexican Riviera but rather the state of California, Catalina is a mere 21 miles in length, and cruise passengers have to tender onto this small island. It's also only about 22 miles off the coast of Los Angeles. 
The main town is Avalon, and it's a great place to walk around, visit some historic sites, and have a bite to eat. The area has some Mediterranean-style architecture, as well as an art deco-style casino, if you want to gamble on land when the ship's casino is closed. 
The island is primarily a conservatory area and guests enjoy visiting Descanso Canyon for some hiking or ziplining.
There are many marine activities to enjoy, such as paddling, snorkeling, parasailing, and dolphin watching, just to name a few. A semi-submersible is a great way to see the incredible sea life of the areas. 
La Paz
Image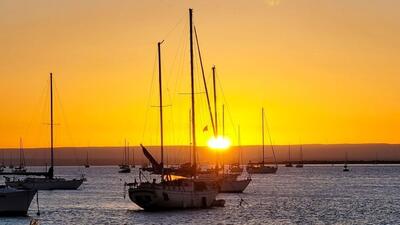 Also located on the Baja peninsula, La Paz was first visited by the Spanish in 1535; the region is steeped in history and offers cruisers, sandy beaches and plenty of ocean activities.
There are great animal adventure excursions in Le Paz, including some of the most memorable activities of swimming with whale sharks or visiting Los Islotes, which is home to a colony of sea lions. For a more hands-on experience, venture to the El Serpentario Reptile Centre, where you can see lots of snakes, iguanas and even pythons.
The heart of the city has many historic buildings and spaces. The History Museum and Cathedral give a glimpse of the city's past glories. Spend some time at the many restaurants and bars, and don't miss La Fuenta ice cream shop. It is legendary for its frozen treats; stop in while you stroll on the Malecon.
Manzanillo
Image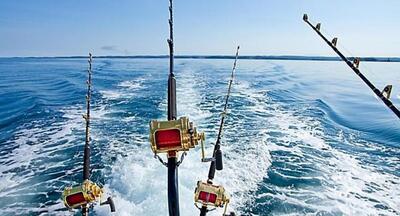 Manzanillo is farther south than Puerto Vallarta and is normally a stop on longer cruises. It has excellent beaches, as well as fishing, snorkeling, and world class golfing at Las Hadas Golf Resort. It offers cruisers some experiences not available in some of the other ports.
It is nearby to two famous volcanoes, Nevado de Colima, which is 14,200 feet tall, and Volcan de Fuego, which is more than 13,000 feet. In addition, it has ancient pyramids and other archaeological ruins.
The area has a lot of diversity, and unlike the golden beaches in other port stops, nearby Cuyutlan (an hour south of Manzanillo) has black sand beaches and is great for surfing. There is also the largest turtle sanctuary in Mexico, and it also houses iguanas and crocodiles. There are salt flats that have been in operation since pre-Columbian times.
What to pack for a Mexican Riviera cruise
Image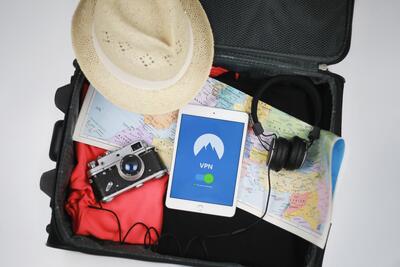 Leaving from California is not the same as departing from Florida for a Caribbean cruise. Mexico is usually more subject to variation in temperature, kind of like Alaska (but not as extreme). Cruisers can experience cooler temperatures, especially in the winter months. When packing for the cruise, it is best to bring layers, some pants for the milder temperatures, and shorts and more casual wear for the warmer climates
Read more: 20 things not to forget when packing for a cruise
If you plan on taking advantage of the numerous outdoor activities on your cruise, make sure to bring appropriate clothing and items for what you want to do. Consider the proper footwear for ziplining or hiking (i.e., closed-toe athletic or hiking shoes). Binoculars can also be helpful for whale watching or spotting other marine life.
For those passengers planning to enjoy a day by the water, make sure to bring sunscreen, hat, and cover up. Some cruise lines have restrictions on bringing on water equipment, such as surf and boogie boards, in addition to scuba gear.
Helpful tips and advice for Mexican Riviera cruises
Image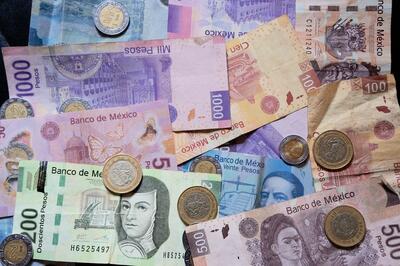 Many people wonder about passport requirements for cruises to Mexico. United States citizens on closed-loop sailings can travel without a passport. A closed loop cruise is a sailing that starts and ends at the same U.S. port. For most, if not all, Mexican Riviera cruises, this requirement is satisified due to itineraries departing from and returning to the same port in California, like Los Angeles, San Diego, or San Francisco. 
While shopping in Mexico, note that the Mexican Peso is the official currency; however, U.S dollars are widely accepted. Some vendors list prices as Mexican "$," but this generally refers to the price in pesos, which can be confusing. Using cash instead of credit cards may get you a better price, but be aware that some shops may charge extra to use your credit card. 
You'll also want to check with your credit card company to see if you will be charged foreign transaction fees. 
Finally, Mexico has four different time zones, so cruisers should expect time changes between various ports of call while sailing. This can be different than ship time, so best to plan carefully when doing independent shore excursions and be aware of onboard time. It's best to set your watch to match the ship's time to avoid any potential confusion.