The longer your cruise is, the more time you will have to explore everything your ship has to offer. Plus, you will be able to visit more ports of call, allowing you to explore more of the world. 
7-night cruises are popular choices for families. 3- and 4-night sailings can often leave a lot to be desired, whereas it may be difficult to schedule longer cruises due to school and work schedules. 
Ultimately, what you pack for your 7-night cruise is dependent on your itinerary. If you're cruising to the Caribbean, packing leggings and jackets to layer will not do you much good. Similarly, you won't be warm enough if all you pack for Alaska are t-shirts and shorts. 
Confused about what you should pack for a 7-day cruise? We've got you covered. 
Read more: Cruise packing list: What to bring on a cruise
Some universal items should be packed regardless of the itinerary
Image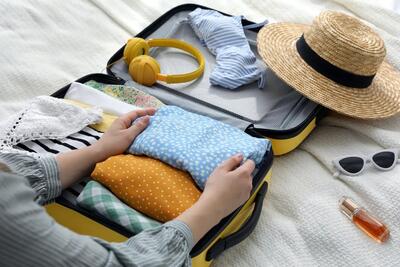 These include things like your passport (or birth certificate/government-issued I.D), toiletries, sunscreen, medications (both prescribed and over-the-counter), first-aid supplies, a reusable water bottle, cash, portable charger, water-resistant day bag for ashore, sunglasses, and cell phone chargers. 
Going on a cruise is unlike land vacations in many ways. One of the most important distinctions is that accessing certain medications and other forgotten items is more difficult while at sea. 
Cruise ships do not have fully stocked pharmacies onboard. If you find yourself feeling under the weather, you cannot hop in your car and drive to the closest drugstore to pick up cold medication. 
Image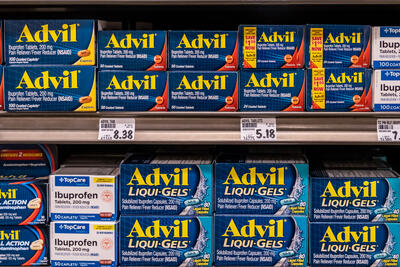 You will have to rely on whatever is available in the onboard store, no matter how overpriced. You will pay much less if you plan ahead and pack your own DIY pharmacy and first-aid kit. 
Make sure that you have socks and undergarments packed, too. If you're traveling somewhere like Alaska or Europe and will be wearing sneakers almost daily, you might need more socks than if you're cruising to the warm and sunny Caribbean. 
Aside from the must-haves, you might want certain accessories to dress up your evening attire. Maybe it's a statement necklace or a small clutch to carry your phone and cruise card in. 
Image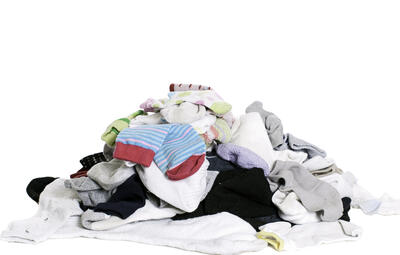 You can expect the majority of 7-night sailings to have two formal nights. While most mainstream cruises are not as formal as they used to be, you'll want something appropriate to wear, rather than standard daytime attire like t-shirts and tennis shoes. 
Additionally, many weeklong cruises have at least one day at sea. You can spend it however you choose! The cruise line will have tons of different activities that you can attend, or you can find a comfortable spot to catch up on your reading. 
Image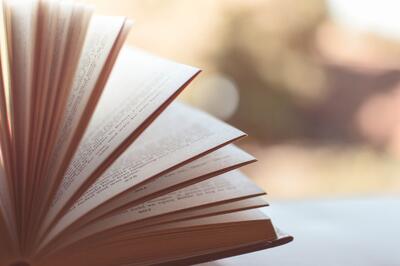 Rather than rely on onboard libraries or ship Wi-Fi to download e-books, make sure you get that taken care of ahead of time. Pack (or download) enough books to keep you busy!
It never hurts to throw a light sweater in your bag, either. Even if you are cruising to the Caribbean, you might find that the dining room and other onboard venues are pretty chilly at night. 
Here's what to pack for a 7-day cruise to the Caribbean
Image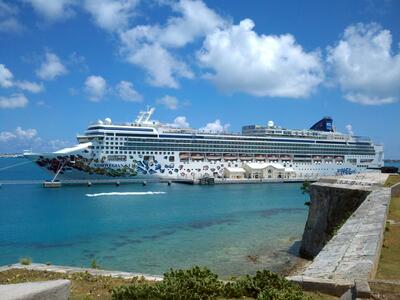 No matter where you sail to, clothing is going to take up the bulk of your suitcase. You should average two outfits per day, as you'll wear one during the day and one at night for dinner. 
I find that I like to re-wear at least two or three outfits at night to save space. Plus, I just don't like having to plan seven different outfits for each night. This, however, is a personal preference. 
In the Caribbean, daytime wear is equivalent to what you'd wear to the beach or when partaking in an active activity at home. On some days, a bathing suit and cover-up might be sufficient, especially if you're going on an excursion and spending all day on the beach or by the ship's pool while at sea. 
Read more: Best Caribbean shore excursions
Image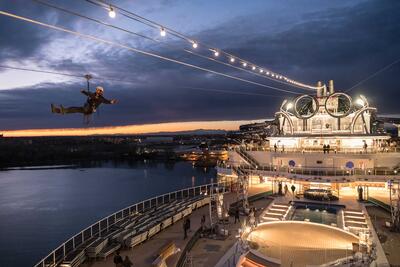 On other days, you might opt for an excursion with a specific dress code. You cannot, for instance, go zip-lining through Jamaica wearing flip-flops and swim trunks. 
It is important to pack for both scenarios, especially if you have yet to plan your days ashore. Moreover, some onboard activities require closed-toed shoes and long pants. 
You won't be able to go ice skating on a Royal Caribbean Voyager, Freedom, Oasis, or Icon Class ship if you show up in athletic shorts, and you'll be turned away from Carnival's rollercoaster onboard Carnival Celebration, Jubilee, and Mardi Gras if you aren't wearing sneakers. 
Image
You will also want to ensure that you have enough sunscreen packed for the entire trip, as bottles can be pretty costly onboard. 
Once while sailing on Symphony of the Seas, I ran out on the second to last day. I could not spend the day at Perfect Day at CocoCay without it, so I was forced to spend about $17 for a single bottle. 
You may also want miscellaneous items for the beach, such as floats, beach toys, sun protection shirts, towel clips, and/or snorkel gear. 
Read more: Caribbean cruise packing list
If you're sailing to Alaska, your packing list will be entirely different
Image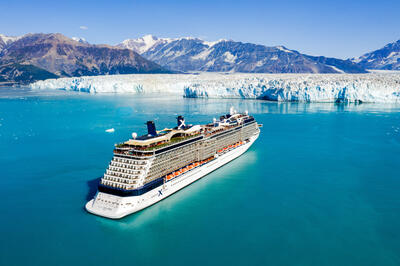 When packing for an Alaskan cruise, you'll want to ditch the t-shirts and flip-flops for gloves and a rain jacket. In return, however, you will experience diverse history and culture, exciting shore excursions, delicious seafood, abundant wildlife, and, of course, breathtaking scenery. 
Additionally, Alaska's weather can be unpredictable, meaning that it is important to pack some key layers that will keep you warm and dry! The mornings might be chillier than the afternoons, so dressing in layers is a necessity. 
The base layer is the first item that you'll put on and might be a short or long-sleeved t-shirt, as well as jeans, leggings, or shorts on warmer days in July and August.
Image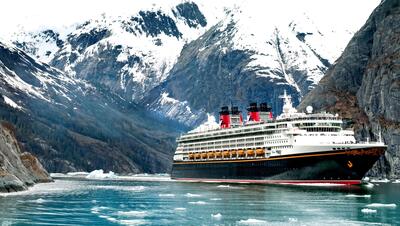 The second layer is meant to be your warm layer, like a sweater, fleece or down jacket, or sweatshirt. It's meant to be something that is easy to take on and off as you see fit. 
The final layer is the waterproof layer. Since the potential for strong winds is pretty high, umbrellas are not recommended. Make sure that you pack your favorite waterproof jacket with a hood!
Appropriate footwear is important, too, such as a comfortable, sturdy pair of water-resistant sneakers or lightweight hiking shoes. During the warmer months, it is not uncommon to see cruisers wearing active sandals like Bedrocks or Chacos. The key is to have shoes that will support a wide range of outdoor activities. 
Image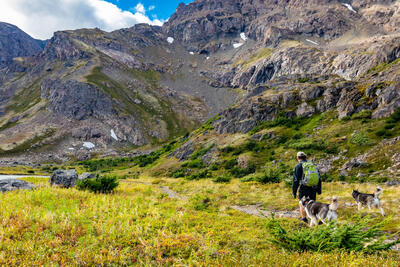 While the majority of your focus should be packing for your days ashore, you do not want to forget about what you'll wear when you are on the ship on sea days, as well as outfits for dinner. 
You will also want to make sure that you have insect repellant and sunscreen packed, as you will be spending a lot of time outdoors in nature. Other recommended items are scarves, gloves, wool socks, entry-level binoculars, and hats. 
Read more: 20 Alaska cruise must-do excursions
Europe is dependent on which region you're sailing to
Image
The Mediterranean and Greek Isles are warmer than Scandinavia and Northern Europe. A 7-day cruise to Norway, for instance, will require warmer clothing than a 7-day cruise to Italy, Spain, and France. 
Consider how you'll be spending your days ashore. If you are in Northern Europe, you will not be spending time at the beach, so you should focus on bringing comfortable clothing (i.e., t-shirts and jeans) that can be layered if necessary, as well as a good pair of walking shoes and a rain jacket. 
Those sailing throughout the Mediterranean and Greek Isles will want to bring a mix of beach attire and casual clothing for exploring cities like Rome, Barcelona, Athens, Mykonos, etc. Note that these destinations can get extremely hot in the summer. 
Image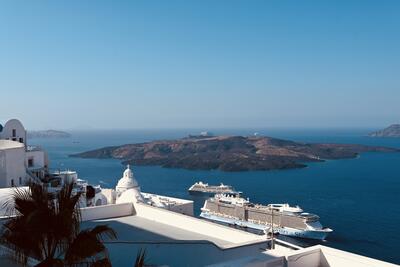 I took a Mediterranean cruise in June 2023 after a week in London. I neglected to pack clothing for warmer climates and found myself wearing jeans a lot. This was torturous in Rome! That same trip, however, my day in Ibiza, Spain was cloudy and quite chilly when I figured it would be a warm beach day! 
I learned my lesson: no matter where you're cruising to, it is important to check the weather. 
Additionally, you will want to make sure that you have clothing that's appropriate for visits to historical and cultural landmarks, so you should pack some modest, comfortable clothing that will work for these excursions (i.e., the Vatican in Rome or La Sagrada Familia in Barcelona. 
Image
It is also important to keep in mind that pickpocketing is fairly common in Europe, so packing a secure day bag is a must. Once while attending a wedding in London, I talked to a guest who had their phone stolen earlier that day without noticing until she returned to the hotel! 
While it might not be as cute as some of your other bags, it will help ensure that nobody can swipe your things without you knowing. Once you're back onboard, you can place these important items (i.e., cash, I.D., credit cards) in your cabin's safe. 
Like with all other cruises, you'll also want outfits to wear during the evenings. 
Read more: I've been on 10 European cruises, and I see people making the same 12 mistakes: here's how to avoid them
If you're traveling with infants and younger children, don't forget to pack any care that they'll need
Image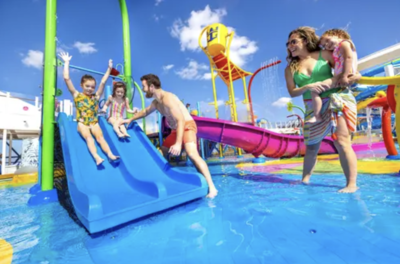 While you won't be able to bring your infant onboard a cruise with you until they're at least six months old. Once they hit that milestone, you will be able to begin crossing off countries together and making precious family memories. 
Traveling with younger kids, however, can definitely add more to your packing list, and being away from the comfort of home for a week means that there is a lot to think about regarding what they'll need:
Regular and swim diapers 
Baby wipes
Rash cream
Extra clothes
Light blanket
Stroller
Car seat where necessary
Image
Bottles/sippy cups
Baby food and formula
Activities like coloring, stickers, books, etc.
Inflatable bathtub to place in the shower for younger children since the majority of standard cruise ship bathrooms don't have a tub
Read more: Which Cruise Lines Are Kid Friendly?
What should you not pack for a 7-day cruise?
Image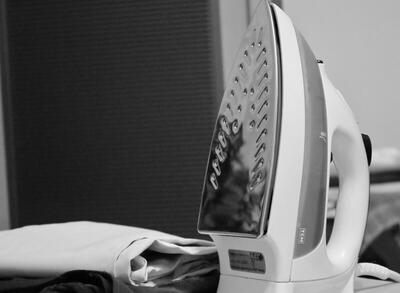 You should not assume that all household items are allowed onboard a cruise ship. Even if they are, there are some things that you just won't need and will take up space in your suitcase. 
Knowing what items you don't need on a cruise will help you from overpacking or receiving a confiscation letter when your luggage is delivered to your stateroom:
Hair dryer (unless you are someone with a specific dryer that you need to help style your hair)
Towels
Food and beverages
Weapons and sharp objects
Steamers and clothes irons
Surfboards
Candles and incense 
Electrical extension cords
Coffee makers
Illegal drugs
Alcoholic beverages
Read more: Cruise ship prohibited items: 23 things you can't bring on a cruise