Are you looking to plan your next cruise vacation but having some trouble picking between Disney Cruise Line and Norwegian Cruise Line? Maybe you are not sure exactly which major cruise line would be right for you are your travel party, or perhaps you are just interested in the differences between these two great cruise lines! 
Norwegian Cruise Line and Disney Cruise Line are two of the most well-known cruise lines in the industry, and I have had the privilege of sailing on each. They are both great in their own ways. While these two lines have some similarities, they also have some major differences that should be taken into consideration as well. 
Here is a guide to help prospective cruise passengers make an informed decision when choosing between Disney and Norwegian for their next cruise journey!
Food and dining
Image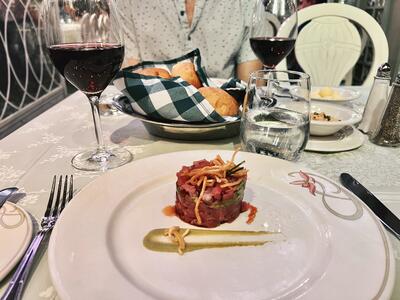 I just recently returned from sailing onboard Disney Fantasy, and I will say that I went into the voyage anticipating that the food would be better than what I have experienced onboard Norwegian Cruise Line ships. 
This is partly because of the cost, as it is usually more expensive to sail with Disney. Plus, I have heard people rave about the food onboard Disney ships and went into our cruise with high expectations. For the most part, I found this to be true in some areas and different in others. 
Image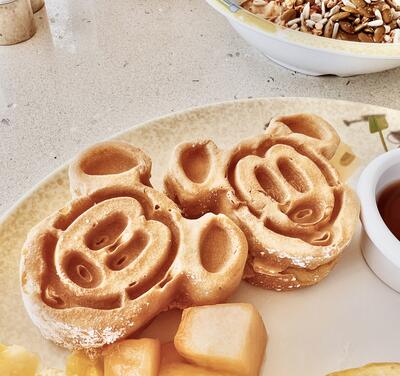 For example, I personally think that Disney Cruise Line has the better breakfast buffet out of the two cruise lines. I found there to be a larger selection of food types, as well as some more healthier options, alongside items such as waffles and hash browns. Of course, do not skip out on the adorable and delicious Mickey waffles if you choose to sail with Disney! 
On the other hand, I believe that Norwegian Cruise Line's newer ships, such as the Breakaway, Breakaway Plus Class, and Prima Class, have a better lunch buffet, with a huge array of food to choose from, as well as specialty items such as their Indian Cuisine section.
Image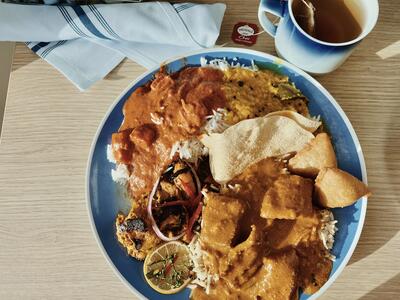 I will say that in the past, I have been greatly let down by some of the food onboard Norwegian Cruise Line's older vessels. This year, I sailed onboard Norwegian Sun, and while the trip itself was amazing, I did not find the food onboard the ship to be as amazing. 
However, all the food onboard Norwegian Sun was edible, and we always found something that we enjoyed. It was just not quite the same quality that I have experienced onboard newer Norwegian ships. 
If you are someone who prioritizes the food onboard a cruise and would like to sail with Norwegian Cruise Line, I recommend trying out one of their newer ships for the best experience. 
Image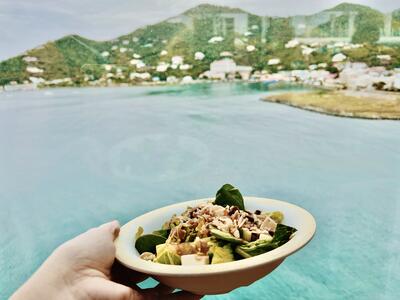 The food onboard ships such as the Norwegian Bliss and Norwegian Encore is still some of the best food I've had at sea! These ships offer great selections in their main dining restaurants and typically always have something to entice any food tastes. I have never had a bad meal onboard the Breakaway Breakaway Plus Class of Norwegian ships.
Image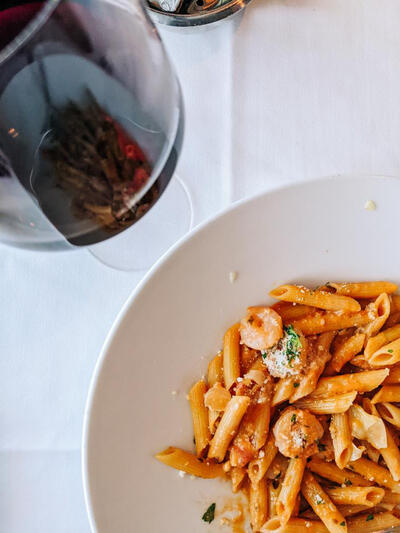 The Disney Fantasy might be the second newest ship in the Disney Cruise Line fleet, but the ship itself is actually 11-years-old. By many cruise line standards, this would be rather old for a cruise ship. However, Disney Fantasy has done an incredible job delivering the same quality of food and variety as any new cruise ship. 
There was not a single thing I ate onboard that I did not like. In fact, every single night my husband and I commented that we needed to order less food because we were so full at the end of our dinners-- we were excited by the food that much! 
Image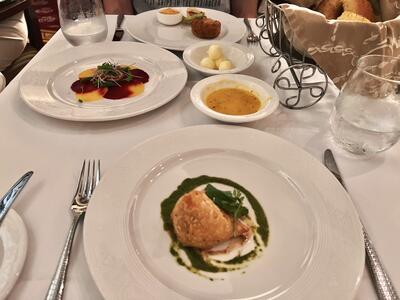 When it comes to dessert, there are also some differences between the two lines. Personally, I have had desserts I liked more in the main dining restaurants onboard the newer Norwegian ships. 
However, when it comes to quick service desserts, Disney is far superior in my opinion. Make sure to check out that unlimited soft serve ice cream machine on the main pool deck of all the Disney ships! 
Dining experience
Image
The dining experience is very different onboard Norwegian Cruise Line and Disney Cruise Line, and this is due to several factors. 
One of the biggest factors is the presence of children. Disney Cruise Line specializes in family travel, and they do excel in this category on every level. Norwegian Cruise Line tends to cater to a more adult audience for the most part. 
Image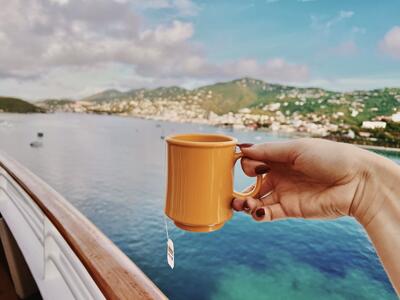 This means that Disney Cruise Line's main dining experiences tend to revolve around wonder, magic, and theming, while Norwegian Cruise Line's main dining experiences can be equated to more of a very nice quiet restaurant. That being said, the main dining experiences on both these cruise lines feature luxuries such as white table clothes, delicious food, and attentive service. 
Image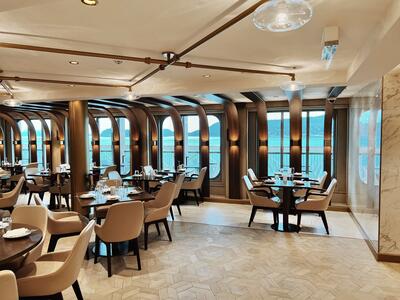 I personally found the dining experience onboard Disney Cruise Line to be much more fun, interactive, and personal than that of Norwegian Cruise Line. Onboard Disney Cruise Line, guests are put on a dining rotation schedule for the duration of their cruise. This means that everyone traveling in one party will be seated at the same assigned table and be given a different assigned restaurant each night of the cruise. 
While onboard Disney Fantasy, we had the privilege of dining in the three main dining rooms: the Enchanted Garden, Royal Court, and Animator's Palate. When booking a cruise, guests of Disney Cruise Line will be able to choose one of two dining times onboard, either the earlier time at 6:00pm or the later dining time at 8:15pm. 
Image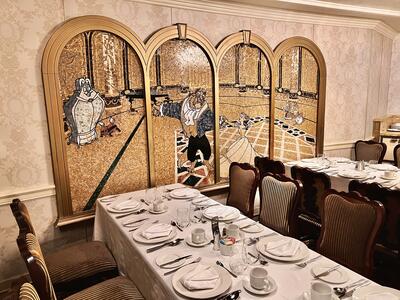 On Disney Cruise Line, this means that the same awesome dining room staff follow guests to each of their assigned restaurants each night. Because of this system, guests will have the same server and assistant server for the entire duration of their cruise. I found this to be quite a fun and unique experience, as we got to know our servers more than we ever have on any other cruise line. 
This personal element is a nice touch by Disney and is a way for them to be set apart when it comes to service for their guests. Because guests dine with the same servers each night, these helpful crew members often are able to anticipate what kinds of things you and your travel party like and enjoy. 
Image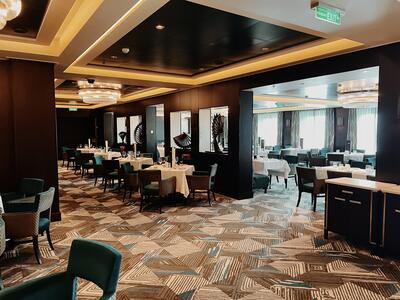 Onboard Norwegian Cruise Line ships, there are typically three -- if not four -- main dining rooms onboard, as well as copious amounts of smaller specialty dining restaurants to explore. Some of my favorite dining experiences have been in the Taste and Savor restaurants. 
These complimentary dining venues are modeled after a nice restaurant, rather than a large main dining room. This means they are smaller, more intimate, and often much quieter than a main dining room, which I personally really enjoy.
Image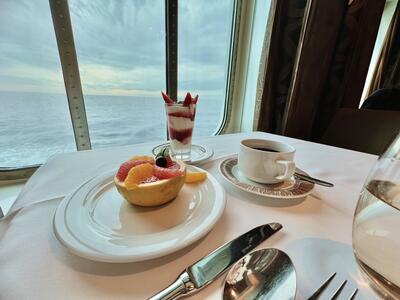 On Disney Cruise Line, if guests are in a smaller party, say of just two people, there is a chance that passengers will be assigned to sit at dinner with another travel party of guests. This can be common on many cruise lines. 
If you are someone who enjoys making friends and talking with others, this can be a great experience to chat all things travel with your fellow passengers. Disney Cruise Line does a great job of sitting travel parties together that have similarities and things in common. 
For example, for part of our sailing onboard, we were sat with two other couples who were also traveling without children and were about the same age as us.
Image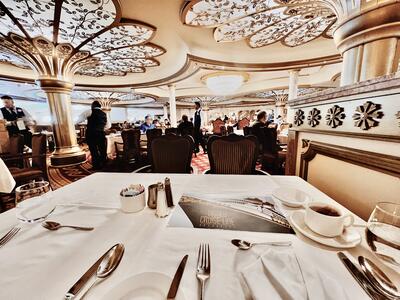 If you are a family of three, say two adults and one child, you may be sat with another family of three. Guests do have the ability to request if they would like a private table for just their travel party, but the amount of smaller tables is limited. 
Disney Cruise Line guests can make the request to have a private table through the Disney Cruise Line website once their cruise is officially booked. Private tables are never guaranteed, but Disney does do their best to accommodate requests. 
Image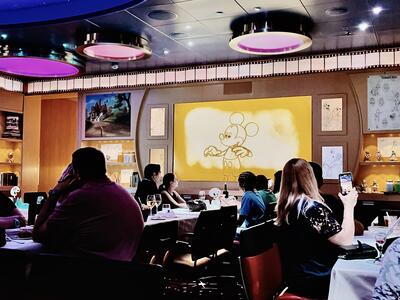 Many of Disney's main dining rooms are more than just a restaurant; they are an experience and a show that progresses throughout the course of a meal. Because of this, it is important that guests arrive to dinner at their selected dining time. 
On Norwegian Cruise Line, travel parties are never sat together. This is because of Norwegian Cruise Line's 'Freestyle Cruising' mantra, meaning that they do not assign a time or place to guests for their dinner times. 
This gives guests the complete freedom to choose where and when they dine. Travel parties onboard Norwegian Cruise Line will only ever be sat at their own table.
Image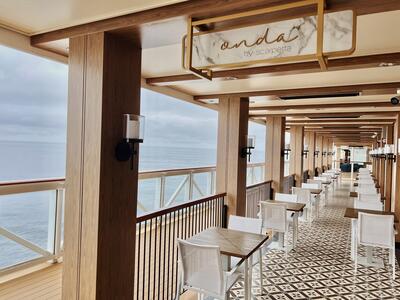 Overall, I found the dining experiences onboard both Disney Cruise Line and Norwegian Cruise Line to be very different. If you are someone who appreciates some Disney magic and beautiful atmosphere. then I think you will love the experience onboard Disney Cruise Line. 
If you are someone who desires a more intimate dining experience with just your loved ones, then Norwegian Cruise Line might be the best option for you.
Image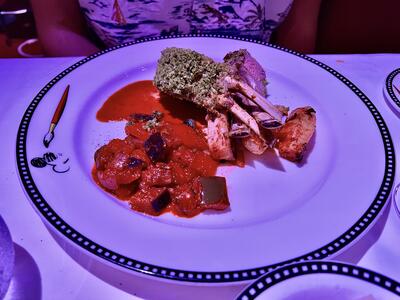 Both these cruise lines offer some incredible food onboard, as well as dining experiences for guests to enjoy-- it truly is all about personal preferences!
Entertainment
Image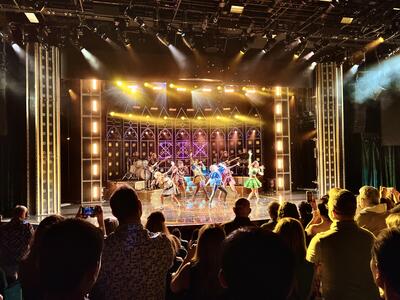 Similarly to comparing dining, comparing entertainment is challenging. It is all about what travelers are personally interested in and what appeals to them. 
Disney is an entertainment company, so it is safe to say that they will always strive to go above and beyond when it comes to their onboard productions. That being said, Norwegian Cruise Line has been delivering some truly impressive Broadway-style shows onboard their ships in recent years. 
Image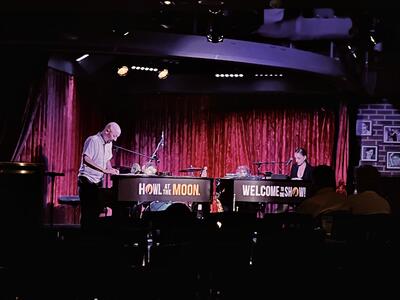 Onboard Disney Cruise Line ships, guests will find not one but two theaters onboard! One theater is where guests will be able to watch live theatrical and Broadway-style renditions of fun shows, such as Aladdin and Frozen, while the other theater is where guests can watch newly-released movies.
In fact, Cruise.Blog writer Elizabeth had the opportunity to attend the onboard premiere party for Inside Out while sailing onboard Disney Fantasy in 2015 before it was released in theaters! 
Image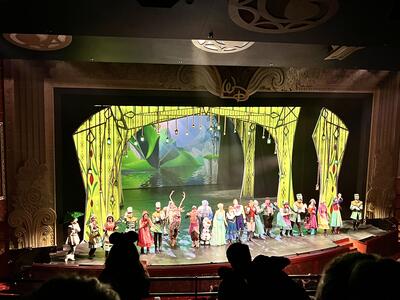 While onboard Disney Fantasy, we were able to watch both live theater shows: Aladdin and Frozen. We were truly impressed. Disney does an awesome job of adding that little bit of magic when it comes to their shows. I believe that any guest of any age will immensely enjoy these theater performances.
We were blown away by the talent of both the singing and choreography during these shows. I highly recommend not missing any of the shows onboard because they are truly something that needs to be seen! 
Image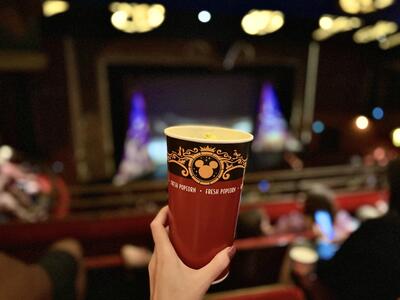 Something that is completely unique onboard Disney Cruise Line is the theater just for new release Disney movies. Guests are able to catch new release movies for completely free during their voyage. For example, during our week long sailing my husband and I watched two new release movies: Indiana Jones: The Dial of Destiny and Haunted Mansion. Both of these films are currently still in theaters. 
In addition to the theater shows and new release movies, Disney Cruise Line also brings on talented performers for variety acts and performances throughout the cruise. For our cruise, we were able to watch the absolutely hilarious ventriloquist Lynn Trefzger, the talented juggler and comedic act by Coney Island Chris, and the truly impressive magician Jon Armstrong. 
I really appreciated that in addition to the live theater shows, and new release movies, Disney provided some really awesome and unique entertainment by variety acts.
Image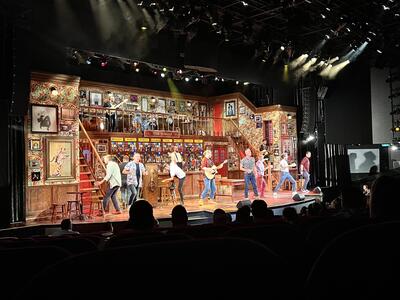 Norwegian Cruise Line also has some Broadway-style shows onboard a few select ships. For example, the shows "Six" and "Jersey Boys" that are currently being performed onboard Norwegian Bliss were both thoroughly entertaining and featured some talented singers. 
Additionally, the show "Choir of Man" performed onboard Norwegian Encore is one of my favorite Broadway-style shows I have seen at sea. This is an interactive show featuring a real working bar on stage where the performers dance in a pub-like setting while singing hits from the past as well as today.
Image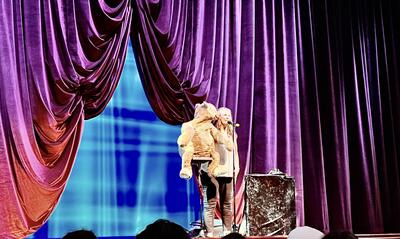 When it comes to variety acts and performances onboard Norwegian Cruise Line, guests will usually be able to find a comedy performance on most ships. We have found most of the performances to be great and truly inspired our laughter. Comedic performances that are both more family friendly and designated for guests 18 years and older can be found onboard many Norwegian Cruise Line ships. 
Image
Norwegian Cruise Line has some awesome entertainment and some of my very favorite shows at sea. Once again, though, I have found the entertainment to be more exciting onboard the newer vessels of the fleet. 
Onboard Norwegian Sun, one of Norwegian Cruise Line's older ships, there was just one show performed and no variety acts during our sailing. It is important to note that this was only a 2-night cruise, though. 
Image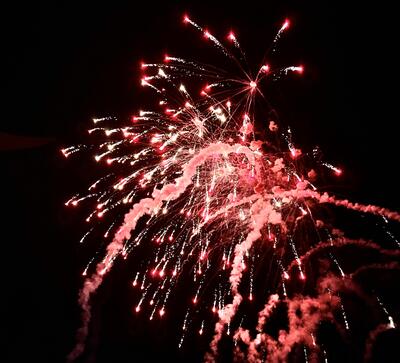 I would be amiss if I did not mention one of the most exciting forms of entertainment onboard Disney Cruise Line" Disney's fireworks at sea. Guests will only be able to find fireworks during a cruise onboard Disney Cruise Line. 
Disney offers these impressive nighttime shows onboard all their ships, except those sailing to Alaska, and is truly something that needs to be seen! During 2023, passengers will be able to see up to two firework shows on select itineraries: one show for the 25th Anniversary celebration of Disney Cruise Line and one for the iconic Pirate Nights. 
Image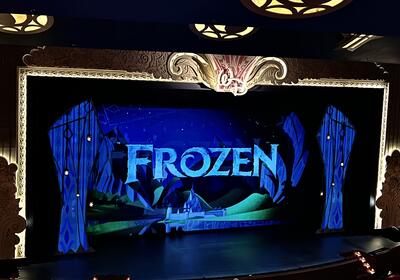 I found the entertainment onboard Disney Cruise Line to be the most exceptional. I appreciated that Disney goes the extra mile on not just their newest ships, but all their ships to provide exciting and different entertainment every single night of their sailings. For instance, current shows onboard Disney Wonder include Frozen and Disney Dreams -- an Enchanted Classic. 
With both impressive theater style shows, variety acts, new release movies, and firework shows, guests will be delighted by the entertainment offered onboard every one of Disney Cruise Line's ships.
Bars and lounges
Image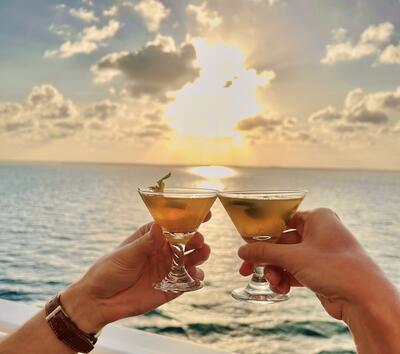 When it comes to bars and lounges, it could be almost impossible to choose which of these cruise lines comes out on top.
One of the most unique and cool bars I have ever been on a cruise ship was the Skyy Vodka Ice Bar onboard Norwegian Getaway. It is not included in your base fare, though, and costs around $20 to enter. Included in that price, you are able to choose two different vodka cocktails from a special menu. 
Image
I highly recommend dressing warmly when planning on visiting this bar, as it is very cold inside. This bar is themed after the ice bars and hotels of Scandinavia, and the design of this venue is reflected in that. 
It should go without saying, but all bars onboard most cruise ships are designated for adults. This is true for Disney Cruise Line as well. Onboard Disney Fantasy, much of Deck 4 is reserved for adults and is strictly adults-only after 9:00pm each night. The area is referred to as Europa and includes several bars all modeled after a different European destination. 
This includes La Piazza, O'Gills Pub, Ooh La La, Skyline, and The Tube. These spaces are great venues that all have fun themes for adult guests to explore. I especially recommend checking out La Piazza themed after Florence, Italy with a large real carousel bar, as well as the Ooh La La a champagne bar molded after Paris, France, featuring an impressive bubble wall. 
Image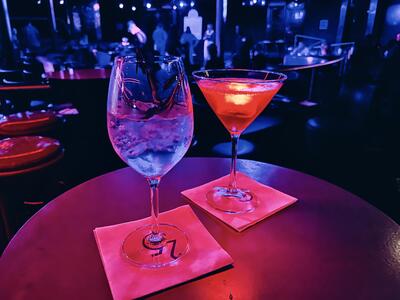 Onboard some of Norwegian Cruise Line's newest ships, such as Norwegian Prima and Norwegian Viva, guests will be able to experience bars and lounges with beautiful sea views. Venues such as the Soleil Bar, Indulge Outdoor Lounge, and Observation Lounge offer guests unparalleled views of the ocean while you sip tasty cocktails and drinks. Norwegian Cruise Line prides itself on its ability to bring its guests closer to the ocean, and this is reflected in many of their bars. 
Onboard Disney Cruise Line's newest ship, Disney Wish, guests will be able to sail into a galaxy far far away at Star Was: Hyperspace Lounge, the first Star Wars themed bar at sea. There are other adult-only bars, including The Bayou, a New Orleans and Princess and the Frog themed lounge that can only be found onboard this brand-new Disney ship. 
Image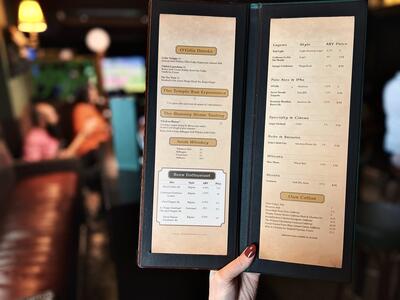 When it comes to bars and lounges, both Norwegian Cruise Line and Disney Cruise Line have some awesome spaces for guests to check out during their voyages. Even if you are someone who does not drink alcohol, do not fear. All of these venues are capable of mixing up a great mocktail as well. 
One of my favorite things about visiting the bars and lounges onboard both Disney Cruise Line and Norwegian Cruise Line is the live music that is often performed each night. These live music performances vary from pianists to vocalists, violinists, and more. Make sure to check the ship's schedule for when and where onboard entertainment will be located each night of the cruise.  
Private Islands
Image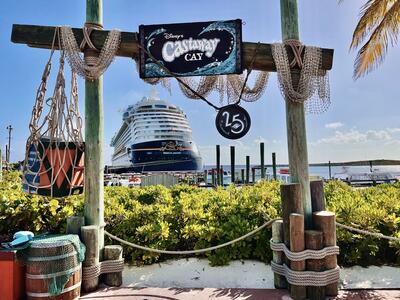 Both Disney Cruise Line and Norwegian Cruise Line own the rights to their own private islands in The Bahamas. 
In fact, Norwegian Cruise Line was the very first cruise line to obtain exclusive rights to a Caribbean and Bahamian island. In 1986, Norwegian Cruise Line purchased the island that would become Great Stirrup Cay. Disney Cruise Line followed them and purchased the island that they magically transformed into Castaway Cay in 1997. 
Image
Because these two cruise lines were the first to open their own private islands, it means these islands are well established and have much to offer their visitors. In fact, since the initial debut of Norwegian and Disney's private islands, they have begun the process of introducing additional private destinations.
Harvest Caye is located just off the coast of Belize and belongs to Norwegian Cruise Line. It is vastly different than Great Stirrup Cay. Similarly, Disney Cruise Line is currently in the process of finishing up its plans for its second destination, Lighthouse Point, which will debut the summer of 2024. 
Image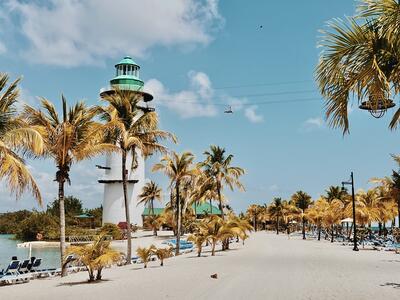 Both Great Stirrup Cay and Castaway Cay are located in The Bahamas and provide passenger the experience of strolling white sand beaches, lounging under palm trees, and swimming in clear turquoise waters. 
Great Stirrup Cay guests will find several beautiful beaches with more than plenty of lounge chairs to choose from, as well as complimentary food locations. Plus, guests will also find several bars to order drinks from. 
If you want to experience some thrilling and interesting excursions, you can swim with pigs, go zip lining, or ride around the island on a jet ski tours. For a more luxurious experience, guests can reserve and rent private cabanas. 
Image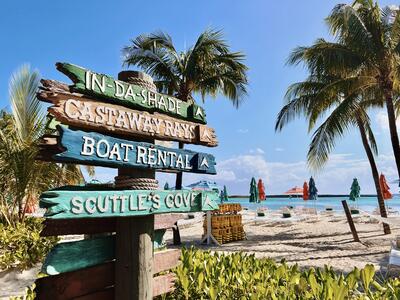 Similarly, there are so many complimentary activities on Castaway Cay, including a fun 5K running course in which guests can collect a free medallion at the end, a snorkel trail where guests can discover fun Disney treasures, several children's zones, as well as an adult-only beach for those 18 years and older to enjoy some peace and quiet.
In addition to many complimentary activities on the island, guests can book port adventures, which is what Disney calls shore excursions. Some of these port adventures include activities such as fishing, hanging out with stingray, paddle boat rentals, and much more. 
Image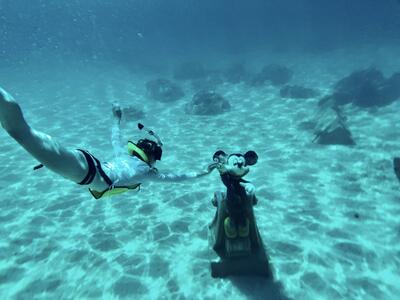 Castaway Cay also has several complimentary eating locations. This means that guests do not have to worry about going back to the ship for their lunch; they can dine right on the island. 
Both Castaway Cay and Great Stirrup Cay provide beautiful scenery and are the perfect place to enjoy a day in paradise. Both islands are wonderfully maintained and offer a truly unique experience to guests while visiting The Bahamas. 
Youth programming
Image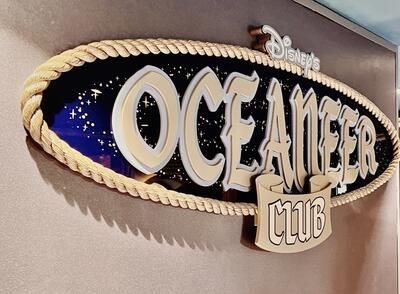 Both Norwegian Cruise Line and Disney Cruise Line have areas onboard that are designated just for kids of all different ages. 
Whether you have young children or teens traveling in your group, both lines have specific clubs in which children can participate in age-appropriate activities and meet other guests their own age while traveling. 
It is no secret that Disney is a champion when it comes to entertainment and activities for children. While onboard Disney Fantasy, I had the opportunity to tour some of the kids' areas, and while I do not currently have children of my own, I walked away and immediately knew that when I do have children someday, I would like to take them on a Disney cruise!
Image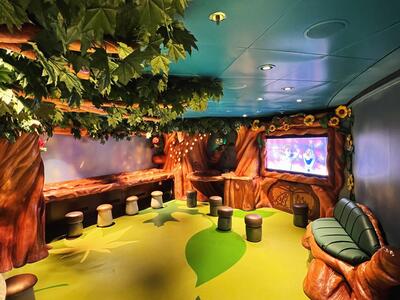 Onboard every Disney Cruise Line ship, both old and new guests will be able to find these impressive kids areas. From Star Wars, princesses, fairies, pirates, and Marvel themed areas, children will have so much to explore and some incredible entertainment and experiences just for them onboard Disney Cruise Line.
Additionally, every ship has at least one, if not several splash pads, and pool areas just for young children. Onboard Disney Fantasy, there are two of these fun zones for kids!
Image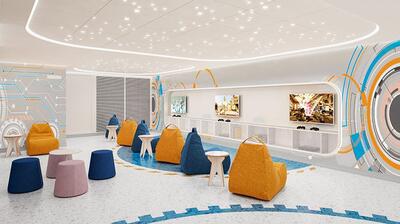 Onboard Norwegian Cruise Line, there are also great kids clubs; however, depending on the ship, some are more impressive than others. Once again, the newer the ship for Norwegian Cruise Line the better the kids clubs tend to be. I was able to take a look inside the kids club on Norwegian Sun and found it to be relatively bare in comparison to the kids clubs on the newer ships. 
Of course everyone is different and will be interested in different features onboard, but if you are someone traveling with children and wish to have them in the kids areas, then I have to recommend Disney Cruise Line. Throughout our Disney sailing, I often overheard children begging their parents to return to the kids clubs! 
Aduls-only areas
Image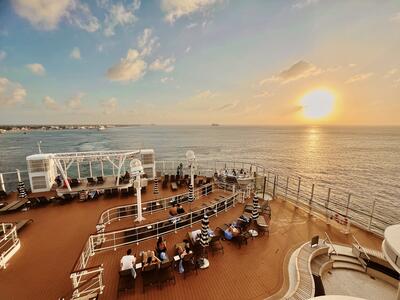 For those adults traveling without children, or even those who do have their little ones with them but just want some adult time, there are some great exclusive venues onboard both Disney Cruise Line and Norwegian Cruise Line vessels. 
From bars and lounges, to pools, and hot tubs, both lines have spaces onboard just for those 18-years-old and above. 
When we first stepped onboard Disney Fantasy, I was very curious to see if my husband and I would be overwhelmed by families with children; however, we were pleasantly surprised to discover there were so many spaces just for adults onboard. 
Image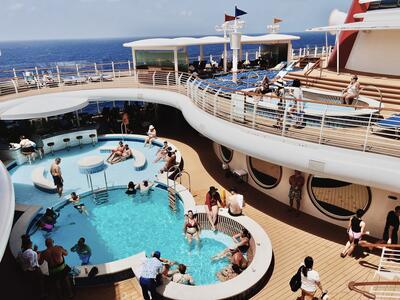 In fact, the areas for adults were just as big, if not bigger, than the spaces for children and families. We were shocked to find not just one pool area but two onboard the Disney Fantasy just for adults. 
Of course with it being Disney there were a lot of children onboard, definitely more than I have ever seen on any other cruise line. However, we never felt overrun by kids or overwhelmed by the amount of children around. Plus, there are also many events onboard throughout the day that are designated for adults-only. 
Image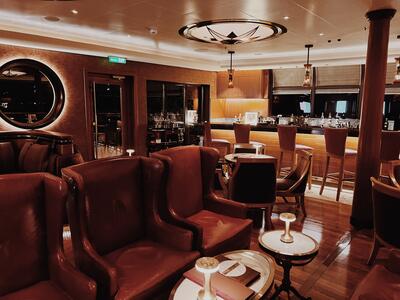 As a brand, Norwegian Cruise Line is more geared towards adults and older children. During my sailings with Norwegian, I have rarely seen very young children onboard. With this in mind, a vast majority of the ships are really designed for families with older children. 
All that to say, there are some spaces designated for guests 18-years-old and above. Venues such as the Spice H2O are typically only for adults to enjoy, as well as most of the bars and lounges onboard. 
Ship and fleet variety
Image
Norwegian Cruise Line is one of the largest cruise lines in the world, with 19 ships in their fleet. In comparison, Disney Cruise Line currently has just 5 ships with a brand-new ship, Disney Treasure, making her debut next year.
Because Norwegian Cruise Line has such a large fleet, it means that they can offer guests a wide array of ship types to choose from. This past year, I have been able to sail on ships as small as 78,309 gross registered tons built in 2001 to ships that are substantially larger and newer, such as Norwegian Encore. 
Image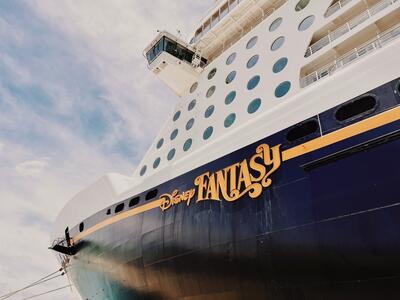 While Disney's fleet in much smaller, they make up for it with their service and offerings. Even Disney Cruise Line's oldest ship, Disney Magic, maintains the same service standards and many of its offerings as the cruise line's newest ships. 
Itineraries
Image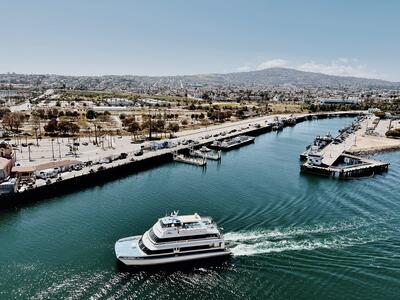 Because Norwegian Cruise Line has such a large fleet of ships, they are able to cover most of the globe and provide some truly awesome and unique itineraries that other cruise lines might not offer. 
Because Disney Cruise Line currently has just 5 ships, it means that they currently offer much less itinerary variety. Currently, guests can sail to the Caribbean, Bermuda, Canada, Alaska, Hawaii, Mediterranean, Northern Europe, South America, Transatlantic Cruises, Panama Canal, and New Zealand and Australia cruises. 
Image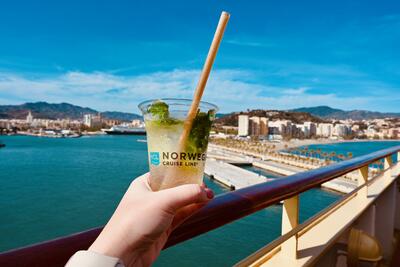 In 2025, Disney Cruise Line is set to debut its 7th ship, which is currently unnamed. Currently this ship is set to sail in and around Asia. 
With a smaller fleet, you have less options when it comes to a ship in each region. During the summer, for instance, Disney only has one ship in Europe, while Norwegian has a couple that sail simultaneously. 
Unique onboard activities
Image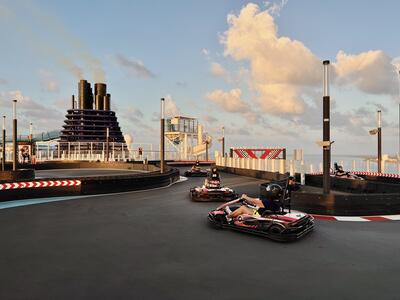 Both these two cruise lines are great at providing unique onboard activities. 
Norwegian Cruise Line was the very first cruise line to debut a real race track at sea: the Norwegian Speedway. This race track lets guests experience some adrenaline at sea as they zoom around a multi-story race track at high speeds. This activity can be found onboard Norwegian Breakaway Plus Class ships, as well as Prima Class ships, and is an additional cost.
Image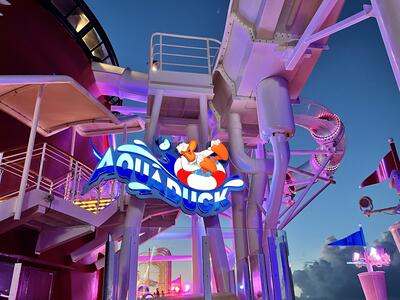 Disney Cruise Line was the first to introduce an attraction or ride at sea onboard Disney Wish. Even their oldest ship, Disney Magic, has a fun water slide called the AquaDunk that starts with a fast drop and then moves into an oversea tube.
Guests on the Disney Fantasy and the Disney Dream can ride on the AquaDuck, a unique water coaster that travels around the aft part of the ship. 
Read more: Guide to the AquaDuck, AquaDunk, and AquaMouse on the Disney Cruise Line
Image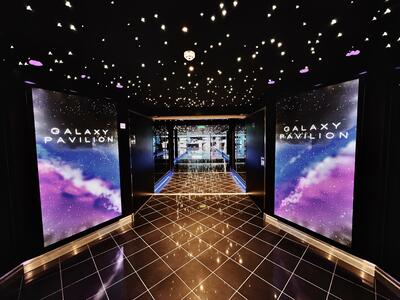 Norwegian Cruise Line also introduced a large virtual reality venue, called the Galaxy Pavillion, onboard their newer ships in which guests can play VR games or test their hands at immersive simulators. Called the 
In addition to the Galaxy Pavilion, guests can participate in outdoor laser tag onboard several of Norwegian's newest ships. These games feature an impressive outdoor arena space with rental equipment included. Once again, participating in this activity is a small fee for guests. 
Image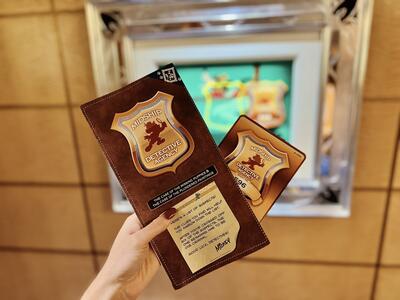 One of my favorite complimentary onboard activities onboard Disney Fantasy was the Midship Detective Agency activity. This fun and interactive activity is completely free and allows the whole family to participate in a fun scavenger hunt that takes guests all over the ship to interact with technology incorporated into the art. 
With both Disney Cruise Line and Norwegian Cruise Line, guests will have more than enough to explore. Because of this, I would recommend choosing a cruise itinerary with at least one day at sea in order to thoroughly explore everything your chosen ship has to offer! 
Design, aesthetics, and details
Image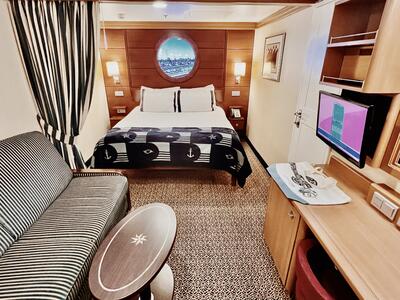 The design and details of Norwegian and Disney ships are very different. When it comes to Disney, the ships are modeled after classic nautical designs with whimsical Disney details throughout. Norwegian Cruise Line ships can very greatly in design depending on the class of ship. 
Norwegian Cruise Line's newer ships tend to lean towards very modern design elements and aesthetics. Reinventing what it means to be on ship out at sea, these vessels are more like floating cities and have many modern features to enjoy and explore. 
Image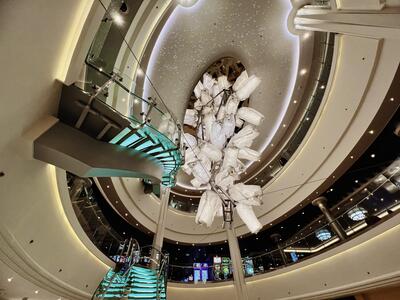 Disney Cruise Line's ships tend to pay more homage to the origins of cruising with its nods towards classic ship design. Combined with many magical touches that can only be found onboard Disney Cruise Line, guests will appreciate and enjoy the little details on every Disney ship. 
As someone who really enjoys Disney, I personally loved all the little Disney details throughout the Disney Fantasy ship. One of my favorite design elements onboard was the motion activated artwork!
Image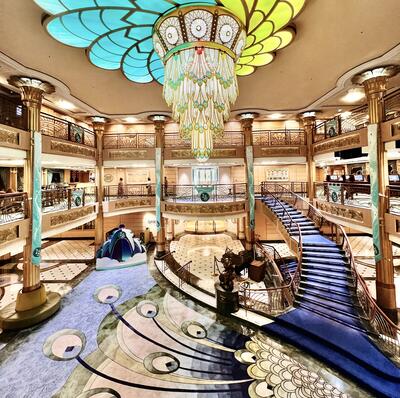 However, if you are someone that is not interested in Disney at all or do not want to be looking at all things Disney for the duration of your cruise, you may be more interested in Norwegian Cruise Line's design and aesthetics. 
Price and budget
Image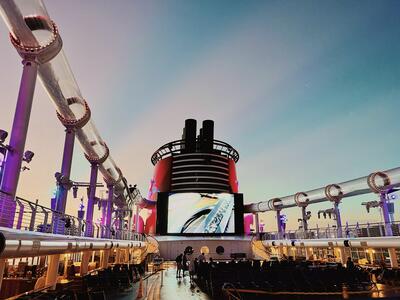 For most prospective cruise passengers, one of the biggest factors that goes into planning a cruise vacation is price and budget. 
Generally speaking, Norwegian Cruise Line is less expensive and more affordable than Disney Cruise Line. However, this is not always the case. Sometimes, Disney Cruise Line does run deals on specific itineraries. Additionally, some sailings with Norwegian Cruise Line may be more expensive during peak times, such as holidays. 
Image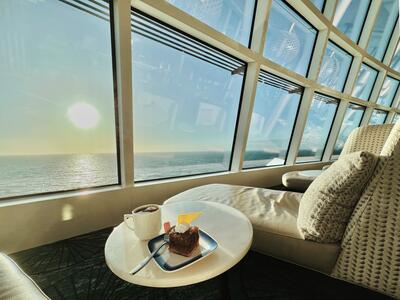 Additionally, Disney Cruise Line includes several items and amenities onboard that are included in the price that Norwegian Cruise Line charges extra for. This could also be a factor when choosing between the two cruise lines. For example, one of those small things is soda. All soda is complimentary onboard Disney Cruise Line, but comes at an extra cost onboard Norwegian Cruise Line. 
My recommendation is exploring both of these cruise lines thoroughly before booking. Putting in the research on the front end will help prospective guests make an informed decision and leave them feeling satisfied and prepared for their cruise. 
Image
While chatting with fellow passengers onboard Disney Fantasy, several people remarked that they know that Disney Cruise Line is often more expensive than other cruise lines, but that they felt the added cost was justified for all the great amenities and services onboard. 
Image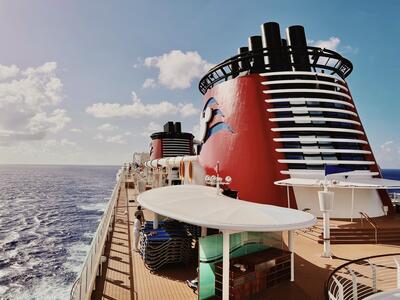 With that in mind, we have always really enjoyed our sailings on Norwegian Cruise Line. Oftentimes, you can also find some really affordable deals, too!
Conclusion
Image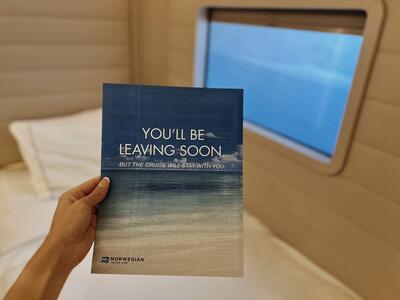 At the end of the day, both Norwegian Cruise Line and Disney Cruise Line have so much to offer their guests that it may be impossible to choose which is better! 
All of the opinions and notes above are my own observations and opinions. I recognize that others will have their own opinions and experiences and may think differently than I do about these two cruise lines. That is the great thing about cruising; there is a cruise line out there for nearly everyone!
Image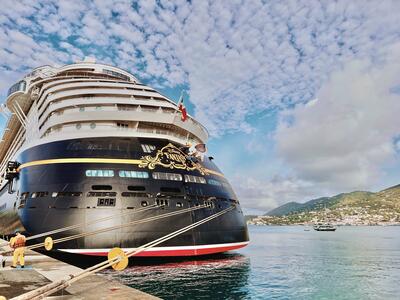 I highly recommend researching these two cruise lines if you are deciding which of the two you should sail with. Take into account the kind of vacation you want to have, as well as your travel party and what their desires and needs might be. 
No matter which cruise line you choose, we are certain that with a positive mindset you will always find something onboard you love and enjoy!