One of the major appeals of cruising is that there's something for everyone, from mouthwatering cuisine that will satisfy the foodies to ultimate thrills that will keep the adrenaline of the most adventurous rushing.
Whether you're a seasoned cruiser or looking forward to your first sailing, there are cruise tips and hacks to make sure you're getting the most out of your vacation. 
Below, we've narrowed down the top twenty tips for first time cruisers to help make planning seem a little less overwhelming. 
1. Research different cruise lines, ships, and itineraries 
Image
It's important to know what kind of vacation you're aiming for, so you can choose what cruise line, ship, and itinerary fits your needs. 
Each of the seven different mainstream cruise lines offer guests a different experience. Carnival Cruise Line, for instance, prides themselves for having the "most fun ships at sea," while Royal Caribbean is known for having the most innovative, thrilling ships at sea. 
Even within each different cruise line, the experience can vary from ship to ship. Are you looking for a mega ship with zip lines, go karts, waterparks, and ropes courses? Or would you prefer a smaller ship with a more intimate feel? 
Finally, how do you want to spend your days in port? If you're wanting to spend most days lounging on the beach, maybe you'd enjoy the crystal clear waters of the Eastern Caribbean. Looking to zip line through a jungle, swim with stingrays, or venture off the beaten path on an ATV tour? The Western Caribbean would fulfill those wants. 
If you don't dedicate the time to doing proper research prior to booking your cruise, you might be left feeling disappointed. 
2. Pick the right stateroom
Image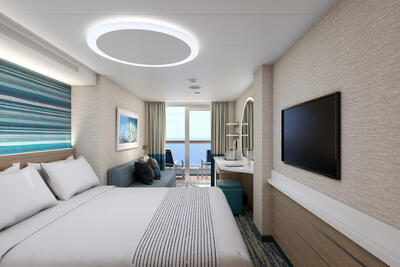 Once you've settled on the cruise line, ship, and itinerary that meets your vacation wants and needs, you'll have to decide on a stateroom, which can range from a windowless interior cabin to a luxurious three-bedroom villa with a private butler. 
What's your budget? Do you have a preference on the location of your cabin? Would you rather splurge on the accommodation or extra activities? Do you need a stateroom that will fit your large family? 
Don't automatically choose the cheapest stateroom; it might not be the best fit for you and your travel party. 
3. Plan as much as you can in advance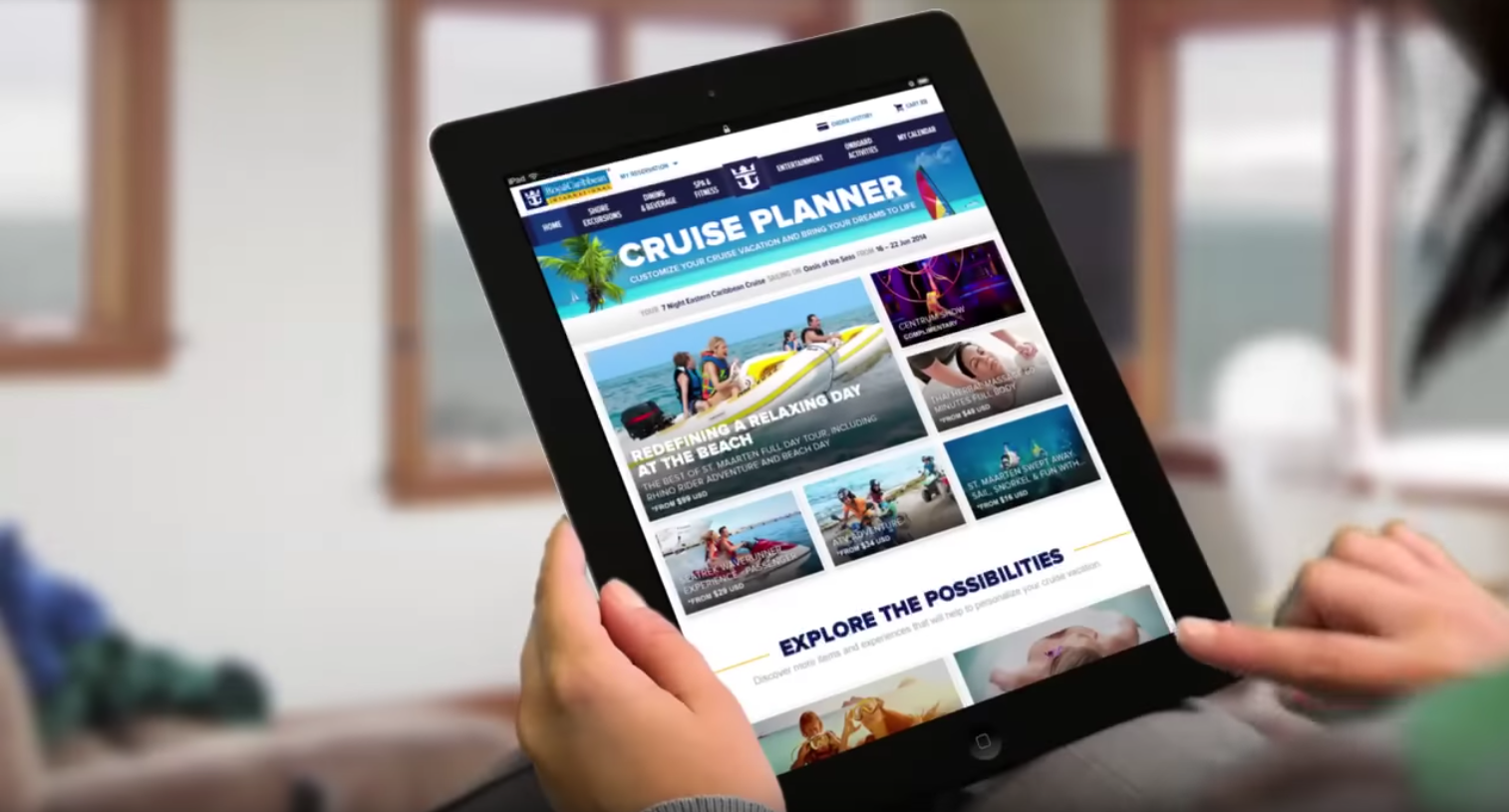 Once you've picked the perfect cruise for you and your party, you'll gain access to the cruise line's online planner. Here, you can book dining reservations, shore excursions, onboard wi-fi, and other add-ons in advance.
Doing this ahead of time will ensure that once you board the ship, your vacation will be as hassle free as possible. 
Booking in advance will often save you money, too. Depending on the cruise line, you might be able to receive 10% to 35% off the onboard prices of speciality restaurants, drink packages, shore excursions, and wi-fi. 
4. Routinely check the price of your cruise
Image
It is important to check the price of your cruise even after you've booked it because most cruise lines will adjust your rate to honor the lower pricing.
While still onboard my last Royal Caribbean cruise, I booked a sailing for next May. By frequently checking the price online, I was able to call and save $200 when I noticed that the fare dropped!
However, note that most will not adjust after final payment, so it's important to read up on your cruise line's specific policies. Final payment date can vary based on itinerary, length of cruise, and cruise line.
5. Read over prohibited items
Image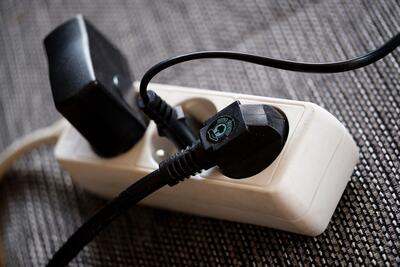 One of my friends recently went on their first cruise, and they made sure to leave enough room in their luggage to pack a streamer for their dresses. Once they got onboard, however, they learned that it was confiscated due to it being a prohibited item. 
Since staterooms, usually, have only so many outlets, many cruisers will try to bring power strips and surge protectors onboard, too. 
Read your cruise line's list of prohibited items in advance to avoid packing items that will be confiscated until the end of the cruise. 
6. Learn ship lingo 
Image
Where's the aft of the ship? Which side is port and which is starboard? What's a muster drill? These are all concepts you should familiarize yourself with before your cruise. 
Knowing that, for instance, starboard is the right side of the ship will help you locate your stateroom and other venues onboard. 
7. Ship's time
Image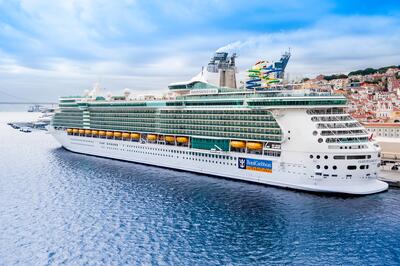 Ship's time is arguably the most important thing to familiarize yourself with before going ashore. 
Throughout the voyage, you'll want to keep your watch set to the ship's time because if you've sailed into a different time zone, the local time will not necessarily match the ship's time. 
If you're sailing from Florida to Mexico, for example, your phone might try and connect to the local time, which is one hour behind. You don't want to accidentally miss your ship's all board time because of this!
8. Download the app ahead of time
Image
Cruise line apps are a great source of information even before you board. They serve as a guide that will help answer many questions ahead of time. 
You can access check-in and boarding information, deck plans, your itinerary, and even restaurant menus. 
Once onboard, the app will allow you to make reservations for shows, track onboard spending, and, for an additional fee, chat with other guests.
9. Arrive in advance 
Image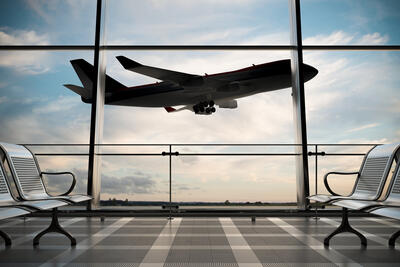 You should always plan to arrive at the port at least one day before the ship is scheduled to depart.
Even if you book a flight that arrives hours before the final call for embarkation, one flight delay could cause you to miss the ship; they won't wait for you.  
Years ago, my family was scheduled to fly from North Carolina to Orlando the morning of our Disney Cruise. We ended up sleeping through our alarms and flat out missing the flight. I remember the sheer panic of my parents as they loaded the car, shoved my sister and me inside, and took off driving. We barely arrived on time and learned our lesson! From then on, we always left the day before departure. 
10. Bring cash for the ports
Image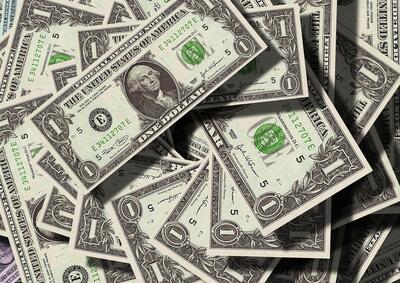 While on the ship, you'll be able to charge everything to your onboard account. This, however, won't work when you disembark in ports of call.
Taxi drivers and local vendors selling souvenirs won't always accept credit cards, and depending on which credit card you have, you might even be charged a foreign transaction fee. 
While cruise ships have ATMs, the fees can often be steep, so it is important to plan on bringing cash from home for incidentals.
11. Bring your own booze (or soda)
Image
Most mainstream cruise lines will allow guests to bring a certain amount of wine, champagne, or beer onboard with them. 
Royal Caribbean, for instance, allows guests 21+ to bring two bottles of 750ml wine or champagne per stateroom onboard in their carry-on luggage. You can enjoy the beverages for free within your stateroom; however, a corkage fee of $15 will apply if consumed in public areas. They do not allow for beer or spirits to be brought onboard. 
In addition to their alcohol policy, guests sailing on Royal Caribbean may bring 12 500ml cans, bottles, or cartons onboard. 
If you're hoping to save money or are unsure if your favorite beverage will be served, look into the policies of the specific line you are sailing with. 
12. Pack all toiletries and medication you may need
Image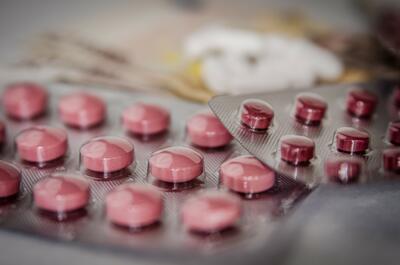 Be sure you pack all of the toiletries and medication you may need. 
If you forget something, you'll have to pay a premium for it onboard. It's also important to note that cruise ships don't have full pharmacies or convenience stores onboard, so your selections are pretty limited. 

I would recommend packing the following:
Pain killers (Ibuprofen, Motrin, Tylenol, etc.) 
Band-aids
Antibiotic ointment (Neosporin) 
Hydrocortisone (especially if you are going to ports where you'll be spending time outdoors and could get bug bites)
Feminine hygiene products
Dramamine 
Cold/flu medication (DayQuil/NyQuil, Tylenol Cold + Flu Severe, etc.)
Cough drops (Ricola, Cepacol, etc)
Toothbrush
Toothpaste
Deodorant 
Shaving cream 
Razors
And, of course, lots of sunscreen!
13. Bring a carry-on bag
Image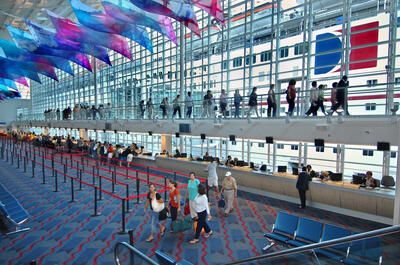 Guests are encouraged to bring a carry-on bag with them when they embark the ship.
Be sure to pack important items that you'll want to access throughout the day before your luggage is delivered to your stateroom, such as sunscreen, sunglasses, bathing suits, medication (especially for motion sickness), jewelry, and electronics. 
This way, you'll be able to start enjoying the ship without having to wait on your suitcase.
14. Skip the buffet on embarkation day
Image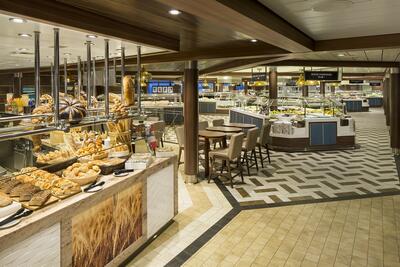 One of the major appeals of cruising is the all-inclusive food. Who doesn't love to be able to eat whatever they want, whenever they want without racking up a bill?
That being said, skip the buffet on embarkation day. Don't worry-- you'll have plenty of opportunities to try it throughout your sailing if you so choose.
There are other venues that serve lunch that are more relaxed. Spending less time fighting crowds and waiting in line means you'll be able to explore sooner! 
On my recent sailing on the Allure of the Seas, my group and I headed to Park Café where we were able to easily find a place to sit and eat while we made show reservations for the week. It was a great way to kickstart our vacation!
15. Don't rely on the buffet for breakfast, either
Image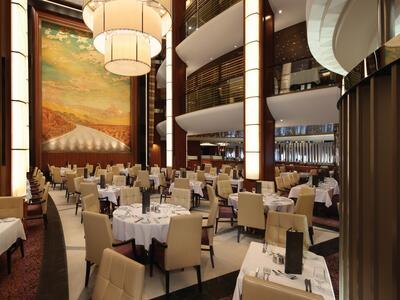 Personally, I'm not a fan of buffets. They're crowded, and people can be rather rude when reaching for food. That being said, don't limit yourself to the buffet every morning for breakfast. 
One of the great things about cruises is that they have multiple complimentary dining options.
Try the main dining room because the food will be fresher since it is made to order, or if you're in a rush, most cruise ships offer another fast casual restaurant that'll satisfy the morning foodies. 
16. Automatic gratuities 
Image
Most mainstream cruise lines will automatically add daily gratuities to your onboard account if you don't prepay them in advance. In addition, cruise lines will add an automatic service charge to beverage purchases, speciality restaurants, and spa services.  
Holland America Line, for instance, charges a nonrefundable 18% service charge to "optional" purchases. 
You don't need to double tip for these purchases, unless you feel as though the service warrants it! 
17. Skip the elevator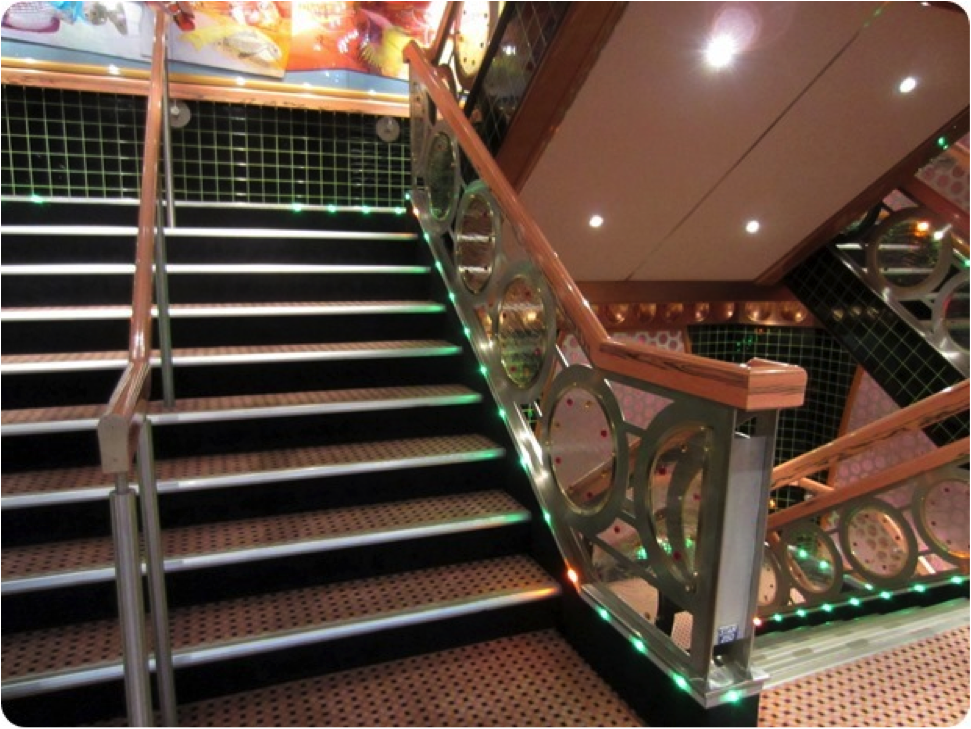 With a couple thousand people moving throughout the ship, the elevators can get crowded, especially during meal times or port days. 
Even if you're able to squeeze on, it's likely that the elevator will make multiple stops; it is not going to take you straight to your destination. That being said, sometimes, it's faster to take the stairs. 
Plus, who doesn't love the opportunity to burn off a few extra vacation calories? 
18. Claim seats for shows at least 30 minutes early 
Image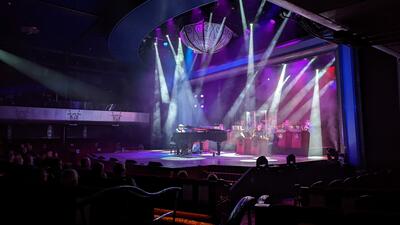 Entertainment is one of the greatest appeals of cruising. From broadway style musicals to comedy shows that leave you in tears, there's truly something that'll make everyone happy. 
Seating for shows is first come, first serve, so you'll want to arrive early to get a good seat. 
And while there are bartenders who will serve you at your seat prior to the show beginning, it is often quicker if you get a drink from an outside venue and bring it with you. 
19. Be flexible, especially during hurricane season
Image
Sometimes, captains will have to make the hard decision to change, or even skip, ports of call due to unforeseen circumstances, such as weather conditions that make tendering to shore unsafe.
While this is true year round, it occurs most during hurricane season at ports, so to avoid the storm, ships will sail around it. This, for instance, could mean your Western Caribbean itinerary becomes a Bahamas itinerary.
If this happens, try and make the most out of the situation. Another day at sea could mean you have the opportunity to spend the afternoon doing things you didn't think you'd have time for, or a different port of call could allow you to try a new excursion! 
20. Pack a light jacket or sweater
Image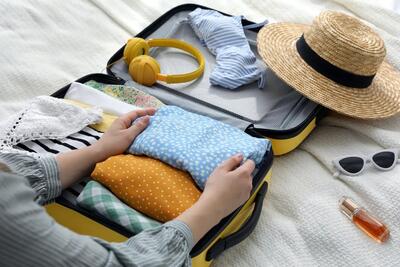 This might be common knowledge if you're sailing to Northern Europe or Alaska, but you should plan on bringing one no matter the itinerary!
At night, the top decks can get windy and chilly. A lot of cruise lines will have events on the top decks, too, like movie nights or dance parties. 
I've also experienced evenings where the air conditioning was blasting in public areas. There's nothing worse than being cold while trying to enjoy dinner after a long day at port.