Dreaming of a cruise vacation but don't have a passport or don't have time to get a new one ? There are a number of great cruise options to consider, which allow you to travel with other forms of identification.  
For those looking for a classic warm weather cruise, there are plenty of fabulous destinations in the Caribbean, the Bahamas and Bermuda. The Mexican Riviera and Hawaii are also some great West Coast options. 
For something different, Northern sailings to majestic Alaska or the picturesque towns of the Northeast and the maritime region of Canada are also fantastic alternatives.  
Image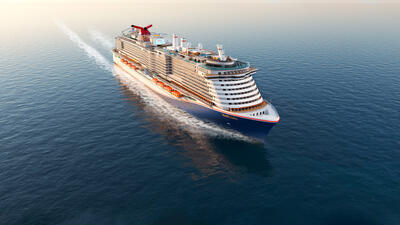 Here's a look at some great cruise vacations that don't require a passport, and some important details to know before you book. 
Cruising without a passport 
Image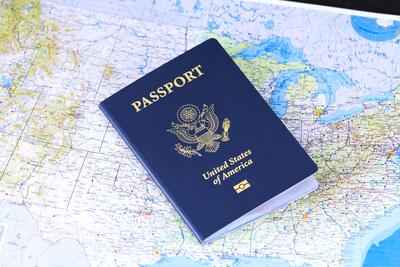 The ability to cruise internationally without a passport is convenient for many who don't currently have that all-important travel document. There is a surprising list of destinations to choose from in the Western Hemisphere, including the U.S., Canada, the Caribbean and Mexico. 
Cruising without a passport is often a misunderstood topic among cruise forums, with many not clear on the conditions for travel.  
The good news is that many cruise itineraries are allowed under the current regulations as part of the Western Hemisphere Travel Initiative (WHTI), which sets out some common rules for travel and cruising in the Americas. Under this program, American cruisers ages 16 and older can sail with approved identification, such as a government-issued photo ID, and a birth certificate on closed-loop cruises. Children 15 and younger can travel with a birth certificate as well. 
What are closed-loop cruises? 
Image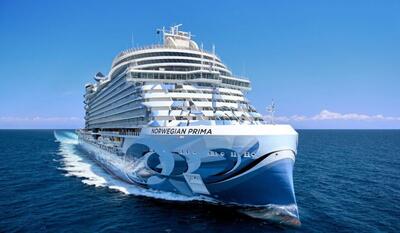 A closed-loop cruise is a cruise that begins and ends at the same port in the United States, and travels within the Western Hemisphere, with at least one foreign port of call. 
For example, if you embark on a cruise leaving from Miami, venturing to at least one foreign port such as Cozumel, then returning back to Miami, you are completing a closed-loop cruise. 
On the other hand, the U.S. Customs and Border Protection notes that if you board a cruise ship in San Diego, California, sail through the Panama Canal (stopping at a foreign port during the cruise), and end the cruise in Miami, Florida, you have not taken a closed-loop cruise. 
Close-loop cruise destinations 
The Bahamas 
Image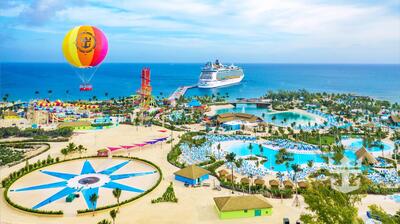 Less than a day's sailing from Florida, the Bahamas is famed for its crystal clear waters, flavorful Bahamian cocktails, conch fritters and stunning beaches. 
Numerous cruise lines visit the 700 island archipelago island, which is less than 50 miles from Miami. Cruisers enjoy a number of cruise ports of call, such as Nassau, Grand Bahama and Bimini. Additionally, most cruise lines have private islands dotted throughout the island chain, including Royal Caribbean's epic Perfect Day at CocoCay, MSC's Ocean Cay MSC Marine Reserve, Disney's Castaway Cay, and Carnival's Half Moon Cay, to name a few. 
Passengers can enjoy a beach day, snorkel, kayak, go boating, swim with sharks, jet ski, visit local markets, gamble at a casino or have tons of fun at the incredible Atlantis waterpark in Nassau. This is also one of the most popular destinations, for short weekend cruises, for those needing a quick weekend getaway. 
Bermuda 
Image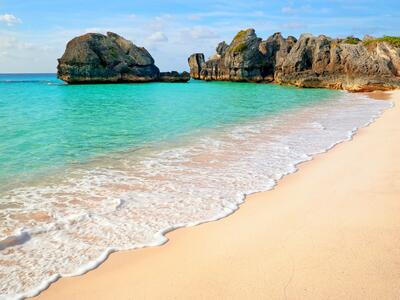 Often seen as part of the Caribbean, Bermuda is actually 650 miles east of North Carolina, off on its own in the North Atlantic, and its geography and history make it a truly unique island. 
It possesses picturesque pink beaches with clear blue water, and an abundance of coral reefs and marine life. The 21 mile long island can be easily explored during a port day. Cruisers love its famed Horseshoe Bay Beach, colorful capital Hamilton, and hundreds of shipwrecks that make it a diver's paradise. 
With itineraries leaving from the East Coast from ports such as Boston, Baltimore and Bayonne, it is a convenient cruise option. Additionally, a number of itineraries include a night on the island, which gives passengers even more time to explore all that the island has to offer.
The Caribbean 
Image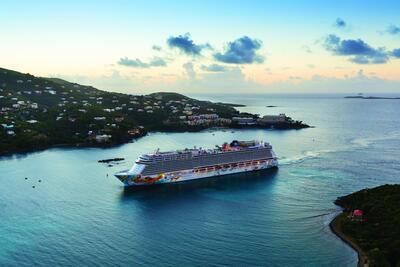 Caribbean cruises continue to be the most popular, with numerous Eastern, Western and Southern itineraries giving cruisers plenty of options. With warm weather all year long, many love a summer break or a getaway from the cold winter weather.  
Whether it's a beach day, high-energy thrills like zip-lining through lush jungles, rum sampling, a foodie tour or a historic walkabout, there are tons of memorable excursions to be had throughout the Caribbean.
Cruisers can even travel as far south as Mexico, and the ABC (Aruba, Bonaire and Curacao) islands of the southern Caribbean, a stone's throw from South America, which rarely see tropical storms. There are, however, a couple of islands that do require passports, including the French islands of the Lesser Antilles, such as Guadeloupe and Martinique. 
Alaska
Image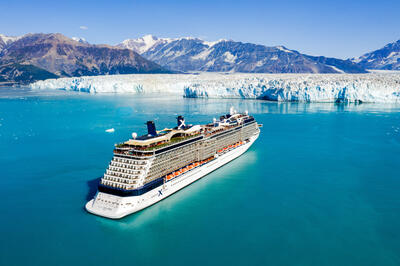 For those dreaming of sailing north to the Land of the Midnight Sun, the months of May through September have the best weather and conditions for cruising. 
Enjoy stunning marine life, crackling blue glaciers and scenic views. Visit seaside towns like Ketchikan and Skagway, sail through fjords, explore the history of gold mining, marvel at the Northern Lights, and you can even tour a bear sanctuary. The choices are endless. 
Departure ports of Los Angeles and Seattle are frequent starting points for an Alaskan cruise and are suitable for closed-loop sailings; however, cruises that start in Canada, most often Vancouver, are not considered closed-loop. Some excursions, such as trains and tours that entail venturing over the Canadian border, require a passport. 
Mexico 
Image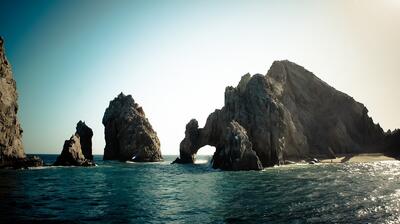 Many Caribbean cruises visit the sun-drenched ports of the Mayan Riviera, with its stunning beaches in places like Cozumel and Costa Maya. These are popular stops on Western itineraries sailing from ports in Florida as well as Galveston. There is an abundance of things to do, such as a variety of water activities, visits to ancient ruins, and jeep tours.  
However, for those on the West Coast, there are some fantastic destinations in the Mexican Riviera, so named for its scenic landscapes, that rival the famous coast of Europe. The area is famous for its incredible marine life, warm sunny temperatures, plenty of outdoor activities, food and culture. Many ships visit Puerto Vallarta, Cabo San Lucas, Ensenada and Catalina Island, to name a few. 
There are both short and long cruises heading south from ports like Los Angeles (Long Beach), San Francisco and San Diego. 
New England / Canada 
Image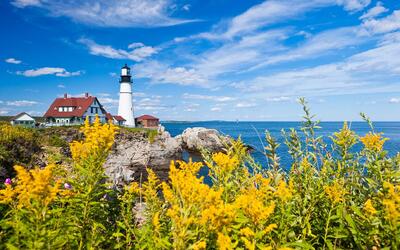 Cruises to New England and Canada are also great options for summer and fall cruises, perfect for vacationers who enjoy a variety of activities. Many leave from ports such as New York, Bayonne and Baltimore; however, a cruise leaving from Quebec would not be considered a closed-loop cruise.
Scenic views of the mighty Atlantic Ocean, bountiful seafood, stunning fall foliage, and plenty of nature are some of the top highlights of the region.
Historic cities, like Boston, Portland, Bar Harbor, Halifax and Saint John welcome tourists and are full of charm, classic buildings, cobblestone streets,  timeless breweries and incredible cuisine.   
Hawaii
Image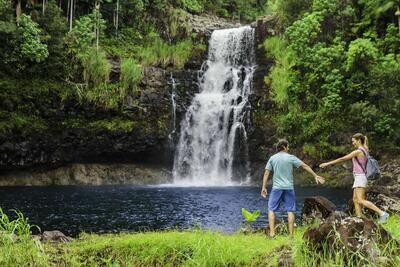 Hawaii is a bit of a different case, being part of the United States – U.S. citizens can fly and cruise to Hawaii without a passport. There are some Hawaiian cruises that have extended tours, venturing to Polynesia or starting/ending in Canada, which do require passports. 
Hawaii is an alluring choice with its lush tropical islands, mountains and famous beaches that surfers love. Inter-island cruises in Hawaii are a great way to see the incredible beauty of the region. 
Given the price of accommodations and flights within Hawaii, cruising can offer a cost-effective way to tour many of the Hawaiian islands during one trip. 
Important considerations 
Image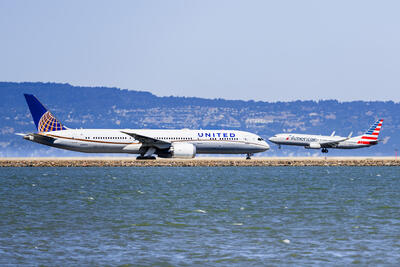 Wherever you decide to cruise, it is essential to consult with your cruise line to ensure you are up to date on the latest requirements. In addition to country specific regulations, some cruise lines have their own regulations about traveling with or without a passport. For example, Silversea Cruises, which is owned by Royal Caribbean Group, requires passports, even on closed-loop sailings. 
Additionally, cruisers need to ensure they have the correct identification, such as a government-issued photo ID, as well as proof of citizenship. Copies of birth certificates may not be accepted, and there are different requirements for citizens born abroad. Additionally, baptismal papers and hospital certificates of birth are not acceptable. Voter registration cards and social security are not considered proof of citizenship.
Of course, it is better to have a passport in the event of an emergency or, for some reason, you miss the ship departure while in port. You cannot fly back to the U.S. without a passport which could cause some major delays in returning home should any issues arise.