After fifteen cruises, I have learned a thing or two about what you should never do while onboard a cruise ship. 
While vacations are a time to forget about your daily responsibilities, all cruise lines have rules in place to help foster a safe environment for both passengers and crew. 
Some are explicit, such as only smoking in designated areas, and others are implied. You should not, for instance, be rude to any crew members simply because you are having a bad day. 
Here's a list of 17 things that you should not do on a cruise ship. You don't want your vacation to be plagued with memories of having to meet with security or being kicked off! 
Read more: 15 cruise ship rules you shouldn't break
Do not try and bring drugs onboard 
Image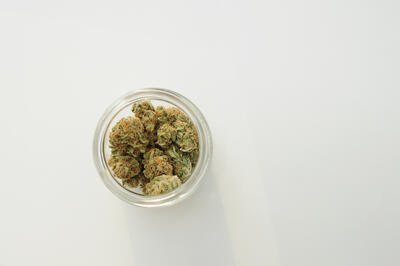 This may seem like common knowledge; however, I just took my first-ever Carnival cruise and was surprised that there was a drug dog sniffing everyone's carry-on bags before security. 
Cruise lines have a strict anti-drug policy. Even if you live in a state where marijuana has been legalized, it still remains illegal at the federal level. Moreover, cruise lines do not care if you have a prescription to use it for medicinal purposes. 
When packing for your cruise, leave the CBD oil, cannabis, and any other form of the drug at home. You will also want to refrain from buying any while ashore. 
If you are caught, you face getting kicked off of the ship without any sort of refund. This happened to TikTok user @infamousxdrew. While onboard Mariner of the Seas, he was caught with medicinal marijuana. The security team asked him to disembark while they were docked in Jamaica, so he was unable to finish his round-trip cruise. 
You should not treat any crew member with disrespect 
Image
I get it-- It can be frustrating when you have to wait twenty minutes for a drink at the bar or if your expensive Wi-Fi package is not working as well as you thought. 
No crew member, whether they're a Guest Services team member, cabin steward, or main dining room server, deserves any kind of disrespect from passengers. If an issue arises, you are more likely to get it addressed in a prompt manner if you remain calm and polite. 
Moreover, there might be a team that is better positioned to handle your issue. If, for instance, you have an issue with the dining, speaking to your cabin steward will not be of much help. Instead, call up Guest Services, and they will be able to direct you to the correct person on the dining team. 
Never share a drink package or give alcohol to minors
Image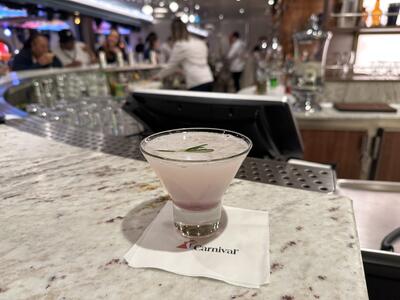 Some cruise lines have a more relaxed alcohol policy than others, such as Norwegian Cruise Line. While guests must be at least 21 years old to purchase and consume on select North American voyages (i.e., sailings to The Bahamas, Caribbean, Bermuda, and Canada/New England), those who are between the ages of 18 and 20 may purchase beer or wine when the ship is in international waters.
This is defined as when the ship is three miles of out U.S. territorial waters; however, the parent/legal guardian must be on board and present themselves to Guest Services to sign the permission form. 
Additionally, since Virgin Voyages is an adults-only cruise line, the minimum age to both sail and drink is only 18. 
Image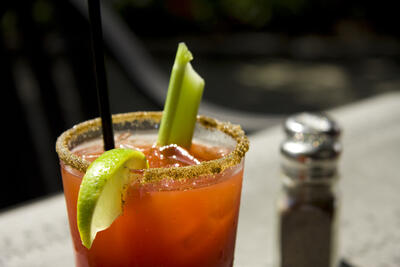 On most other mainstream cruise lines, like Royal Caribbean, Carnival, and MSC Cruises, the minimum age to purchase and consume alcoholic beverages is 21. If you are caught giving alcohol to someone underage, you could get kicked off of the ship! 
For those who bought a pricey cruise ship drink package, you may find that your package gets revoked without any refund. 
If you are traveling with someone underage, consider booking a cruise to destinations where they are able to drink, like the Bahamas or Europe. That way, they'll be able to order a cocktail or two at lunch before heading back onboard. 
Read more: Drinking age on cruises and other cruise age restrictions: How old you have to be to sail, gamble, and more
Don't throw anything off the ship
Image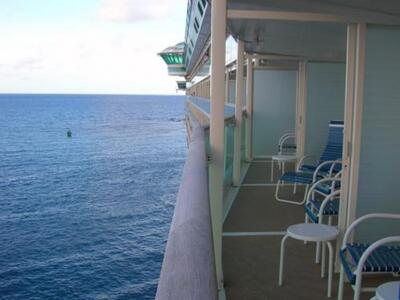 Whether you're hanging out on the lido deck or on your personal balcony, you should never throw anything off a cruise ship. 
No matter what line you are sailing with, there are strict rules about throwing things into the ocean. Cruise lines have a commitment to protect the marine environments in which they operate in, and anything can disturb this, even if you have the best intentions.  
Speaking of throwing things off the ship, that includes yourself; you should never jump off a cruise ship
Image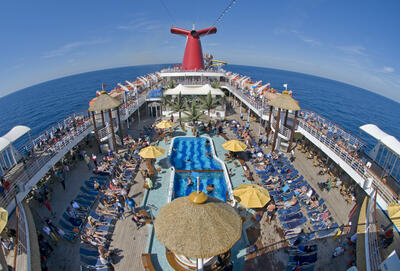 Jumping off a ship is not something many people think about doing, as it is dangerous and foolish. There have, however, been people who have done it in the past! 
In 2019, a guest onboard Royal Caribbean's Symphony of the Seas jumped off the vessel while it was docked in The Bahamas. He and his friends ended up getting kicked off the ship only to return home to find out that he was banned for life!
Remember: the fun happens onboard. If you are itching to get into the water, head up to the pool deck or book a beach excursion while in port. 
Always refrain from starting altercations with other passengers 
Image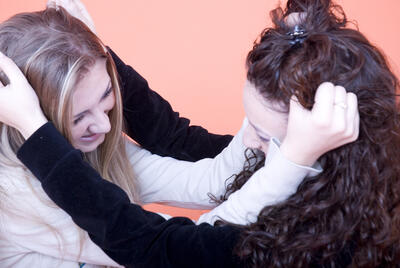 Everyone wants to leave their cruise ship with great memories. Imagine looking back at your trip and having to remember the afternoon of activities you missed because you were having to speak with a security officer after getting into a fight with another guest. 
In the event that you find yourself in a heated situation, do not try and resolve the issue all by yourself. Instead, locate the crew member and tell them what is going on. If they are unable to help de-escalate the issue, they will find someone else who can. 
You do not want to be the passenger who gets banned because of a fight! 
Don't leave your phone's cellular data on
Image
Have you ever read horror stories about people who have been charged hundreds of dollars in roaming fees? This happens when you forget to put your cell phone on airplane mode on a cruise. Roaming charges incur when you pay to use your phone outside of your coverage area (i.e., while at sea). 
If you want to use your cell phone on your cruise ship, make sure that you have purchased a Wi-Fi package. While the cost varies based on which cruise line you are sailing with, you can expect to pay a minimum of $100 for a 7-night cruise. 
Some people like to find free Wi-Fi hot spots while in port. This gives them enough time to check in with everyone at home without spending a lot of money. 
Read more: Do cell phones work on cruise ships?
Never use the elevator unless you absolutely have to
Image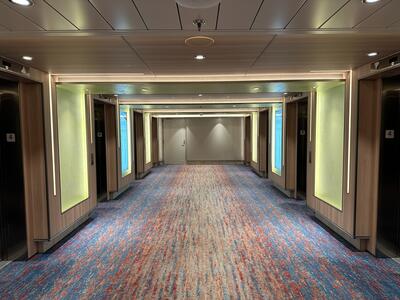 While cruising onboard Carnival Celebration, my inside stateroom was located on Deck 4, meaning that I was a lot of steps away from the lido deck that was on Deck 16. I found myself taking the elevator more than I usually do, especially when I wanted a burger from Guy's Burger Joint or tacos from BlueIguana Cantina. 
Typically, I like staterooms that are sandwiched between the public decks. On Royal Caribbean's Freedom and Voyager Classes, for instance, I love Deck 8, as I am only three decks above the Royal Promenade and three decks below the pool area. 
You can wait awhile for an elevator on a cruise ship. It may even arrive fully packed, meaning that you'll have to wait for the next one. 
When possible, take the stairs. Not only will this help you burn some cruise calories, but it is also polite because it saves the elevators for those who need them! 
Don't take a power strip that has a surge protector 
Image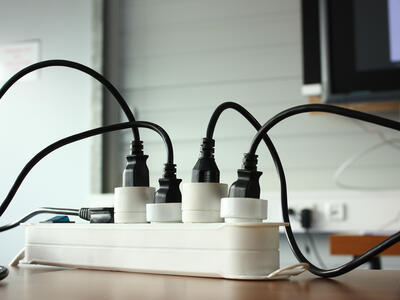 Before you leave for your cruise, you will want to make sure that you do not have any prohibited items packed. If you try and hide something in your checked or carry-on luggage, your embarkation process may be delayed. Plus, it might take crew members longer to deliver your bags to your stateroom. 
There are a few items that might not cross your mind as being prohibited, such as a power strip with a surge protector. 
Older cruise ships have limited charging options. My cabin onboard Navigator of the Seas only had two American outlets! You do not want to fight over charging your devices while on vacation, so you might think an easy solution is to bring an extension cord or multi-outlet extender. 
Image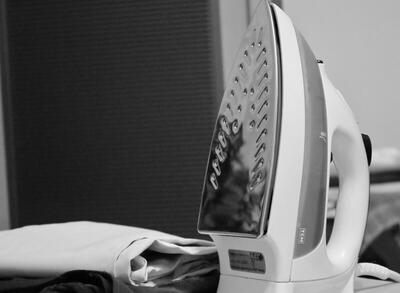 Plugging too many devices into a single plug poses the risk of starting a fire, so these items are banned on many cruise lines. 
Don't worry, though, there are non-surge power strips you can purchase that are cruise-compliant! Another option is to buy a European outlet adapter, as many cruise cabins have at least one European outlet. 
Other items that are banned from cruise ships include steamers, irons, and candles. 
Read more: 20 things cruise lines really do not want you to bring on ships
If you wait until you are onboard to book cruise add-ons, you might be disappointed 
Image
Do you have a specific shore excursion that you want to do? Or maybe you are itching to have hibachi to celebrate your birthday while onboard. Whatever the cruise add-on is, popular options tend to book up in advance. 
This does not mean you have to book every shore excursion with the cruise line. It pays to do research in advance to see what options are out there. While in Aruba once, I saved money by booking a snorkeling tour directly through Pelican Adventures. It ended up costing around $60 per person, and the boat ride included an unlimited open bar! This was much cheaper than if were had booked an excursion through Royal Caribbean. 
Sometimes, you might even be able to score pre-cruise discounts by booking these things in advance. There is nothing better than saving money on your vacation! 
Read more: I've been on 10 cruises. Here are 9 things I always pay extra for on my vacation
Do not select a dining time that you are unhappy with
Image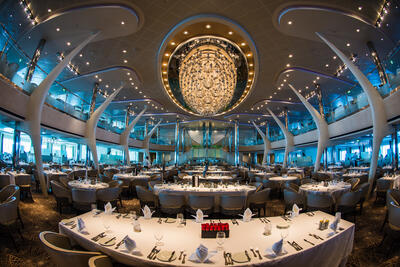 Do you know the difference between flexible and traditional cruise ship dining?
Those who select traditional will choose between an early or late dining option. Every night of your cruise, you'll eat at the same table with the same waiters and companions. This means that you will not have to worry about making reservations. All you will have to do is show up to the main dining room when it's time for dinner. 
Flexible dining is called something different on each cruise line. Carnival Cruise Line, for instance, refers to theirs as "Anytime Dining," while Royal Caribbean calls theirs "My Time Dining." 
Image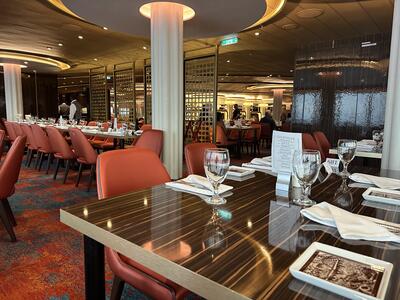 With this option, you will not be assigned a table and set time in advance. Instead, you will eat at a different table each night based on what is open when you arrive at the main dining room. If your cruise line allows you to do so, it would behoove you to make reservations in advance, as some cruisers have reported wait times of up to 45 minutes. 
I recently sailed onboard Carnival for the first time and appreciated being able to check into the main dining room when I was ready to eat from anywhere onboard the ship. I never waited more than fifteen minutes for the Festivale room. 
When making your dining selection, it is important that you choose which one best suits your needs and preferences. 
Never book your flight for the same day as the ship departs
Image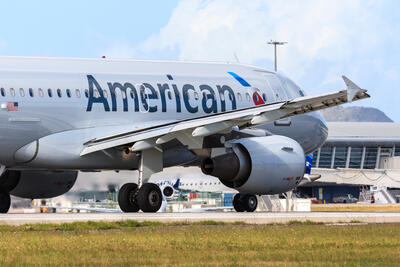 If you do not live within driving distance of the cruise port and have to fly, make sure that you book your flight for the day before your cruise is scheduled to begin. 
What happens if your flight ends up getting delayed or worse, cancelled? You are out of luck because the ship will not wait for you. 
It makes sense to schedule your flight on the same day as your land-based vacation is scheduled to commence. With a cruise, however, you're unable to check-in at your leisure. A flight delay or cancellation might mean that your arrival is not as timely as you had wished; however, you'll still be able to enjoy the rest of your time as planned. 
If your flight to the cruise terminal is delayed, there's a chance that you will arrive and realize that your ship set sail hours ago. 
Read more: The costly cruising mistake newbies make planning their first cruise
Don't be a chair hog
Image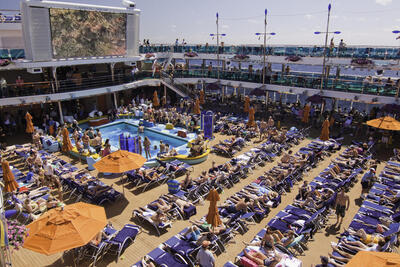 Chair hogs are people who will leave their belongings on one or more chairs near the pool in order to reserve them. Maybe it is because they want to go grab breakfast first or simply don't want to be in the pool at 9:00am. 
While many cruise lines do try and limit this practice by monitoring which chairs are being actively used, there is only so much they can do. 
Instead of hogging chairs, only reserve them when you are going to actively use them or be on the pool deck. 
Read more: How to beat the chair hogs on your cruise ship
Under no circumstances should you skip the safety drill
Image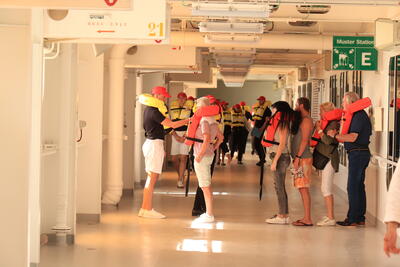 Before you are able to set sail, everyone onboard will have to complete the muster drill. 
Emergencies at sea are rare; however, the safety drill is in place to help you and your travel party become familiar with your assigned assembly station and other protocols. Even if you have cruised before, you will be required to complete it on each and every sailing. 
If you don't show up to the in-person drill or fail to complete all components of the virtual muster, your name and stateroom number will be given to crew members who will track you down. 
You may be given a second opportunity to complete the muster drill; however, if you fail to attend it again, you might get kicked off of the ship. 
In short, do not be the annoying person who does not complete their safety briefing. It is not fair to those who have done their part, as nobody wants the first day of their cruise to be cluttered with announcements reminding guests to finish the drill. 
Make sure that you only smoke in designated areas
Image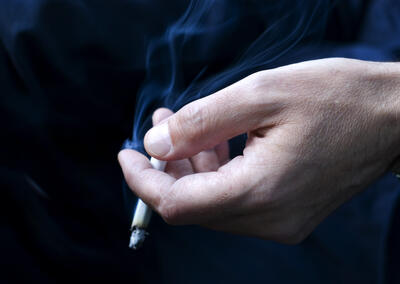 Smoking is permitted on cruise ships in certain areas. This means that you cannot light up in your stateroom, even if you splurged on a balcony. If you are caught smoking outside of designated areas, you face a pretty hefty fine being charged to your onboard account. 
Carnival, for instance, states that they'll assess a $500 charge per violation to the guest's Sail & Sign account, while those sailing onboard a Disney Cruise Line ship will be charged a $250 fee to cover cleaning. 
If you are unsure about the permitted smoking areas onboard your specific ship, simply head to Guest Services and ask! They will be happy to provide you with that information. 
Read more: Can you smoke on a cruise ship?
Don't let your child who is not potty trained into the ship's pools
Image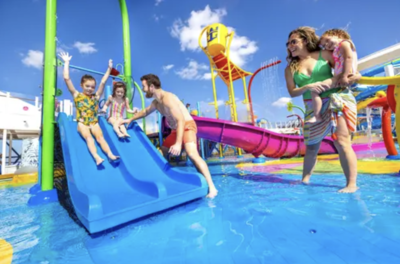 If you are sailing with a child who has yet to be potty trained, it is important that you choose a ship with a splash zone for infants, as they will not be permitted to swim in the regular pools. 
Certain Royal Caribbean ships have what they call "Baby Splash Pads," as well as each ship within the Disney fleet. Onboard Disney Wonder, for instance, it is called Dory's Reef, while the splash zone onboard Disney Fantasy is called Nemo's Reef. 
You want your young sailor to have a place to splash around on a hot day!
Read more: Best Royal Caribbean ships for kids by age
Only stay in passenger areas
Image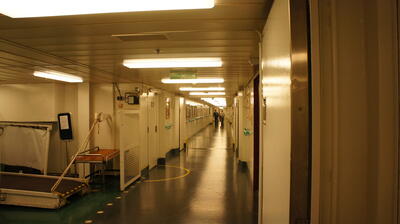 Crew-only areas are designated as crew-only for a reason. You will not find any fun activities like trivia, bingo, or game shows taking place here. 
Rather than try and sneak into crew-only areas, consider booking a behind-the-scenes tour. Of course, these cost extra and are not included in the cost of your base fare; however, they are a great option for those who want to see the Bridge and food galley!