Coronavirus: A Cruise Timeline of Events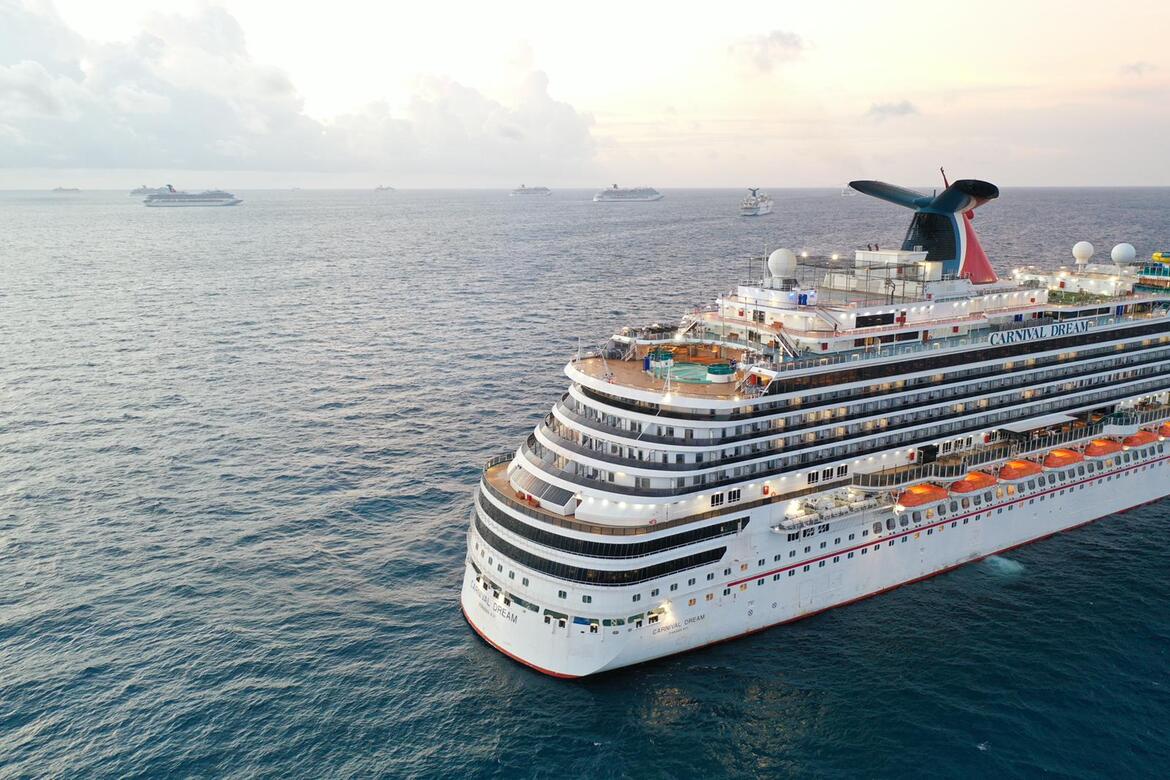 This article was last updated on March 1, 2021.
In March of 2020, the U.S. Centers for Disease Control and Prevention issued a no-sail order, which kept the industry at a standstill for nearly a year before it expired and was replaced with a conditional sail order. Since then, cruise lines continue to voluntarily cease operations as the world faces ongoing threats from the SARS-CoV-2 virus.
From December 2019 until now, what has unfolded has been somewhat of a blur, so we've taken the liberty of recapping the highlights in our COVID-19 cruise industry timeline below.
2019
December 31: China reports its first cases of a flu-like virus, which originated in Wuhan's Hubei province, to the World Health Organization.
2020
January 20: The first known case of infection in the U.S. is a man in Washington state, who has recently returned from a trip to Wuhan.
January 27: Cruise lines begin to cancel calls on China amid fears of the virus' spread.
January 30: The WHO declares a public health emergency of international concern.
January 31: Alex Azar, secretary of the U.S. Department of Health and Human Services and chair of the White House's Coronavirus Task Force, declares a public health emergency, and the U.S. says it will ban travel from China.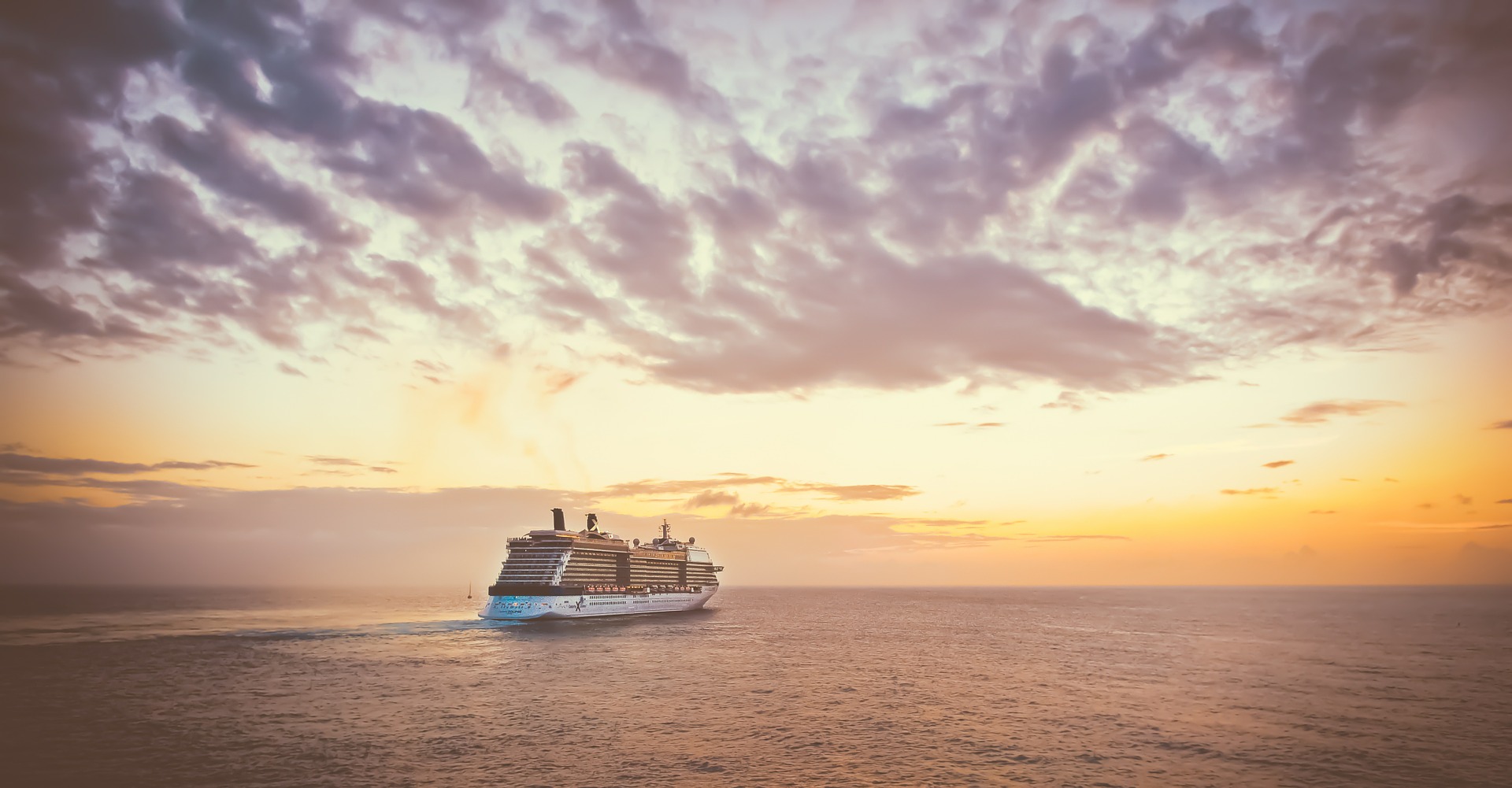 February 2: The China travel ban takes effect with the exception of U.S. citizens, people with U.S. green cards and select others.
February 5: Diamond Princess is quarantined in Yokohama, Japan, following at least 10 reported cases of COVID-19 onboard.
February 19: Diamond Princess begins disembarkation of asymptomatic passengers. Americans are taken to the airport and put on private charter flights back to the U.S. From there, they are required to quarantine at one of two military bases for an additional 14 days.
February 21: Diamond Princess disembarks the last of its passengers, more than 700 of whom have -- or will have -- the disease.
February 26: Vice President Mike Pence replaces Alex Azar as chair of the Coronavirus Task Force.
February 29: The U.S. issues a "do not travel" warning to Americans.
March 7: CLIA meets with the White House's Coronavirus Task Force, now led by Vice President Pence.
March 8: The U.S. government issues its first recommendation against cruising, advising passengers to reconsider sailing.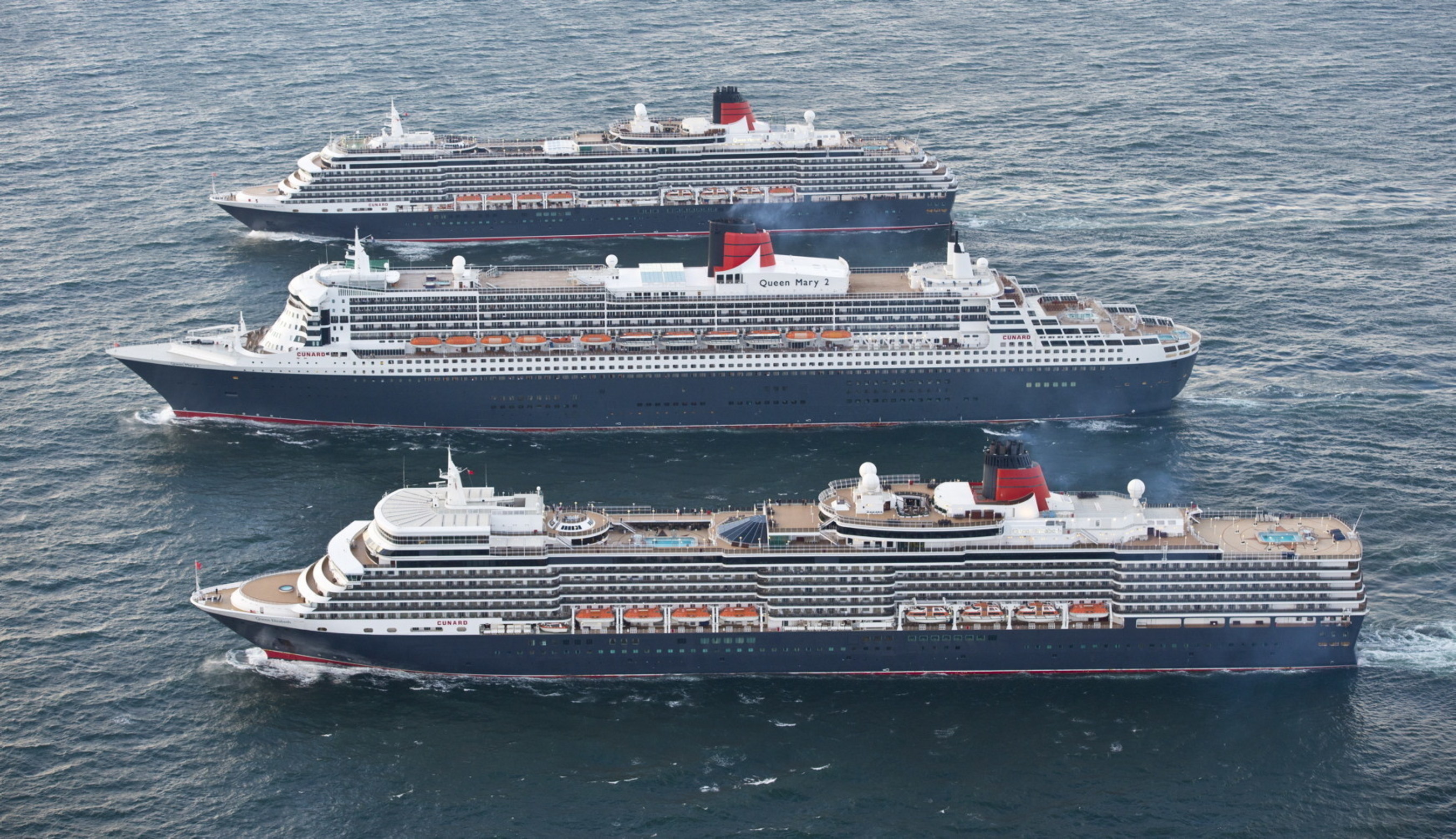 March 9: Canada's chief public health officer issues a formal health advisory asking Canadians to avoid cruise travel due to the risk of COVID-19.
March 11: The WHO declares the virus a pandemic. The first cruise line -- Viking Cruises -- cancels sailings, including both river and oceangoing voyages. All other lines follow suit in the coming months, continually adjusting their restart dates.
March 13: The White House declares a national emergency; CLIA says member lines will suspend sailings for 30 days, effective March 14. Carnival Corporation & plc, which operates Carnival Cruise Line, Holland America, Princess and Cunard, among other brands, submits a filing to say it will draw $3 billion from its credit lines in order to boost its financials amid industry uncertainty.
March 14: Cruise lines officially suspend operations; the CDC issues a no-sail order for ships carrying 250 passengers or more to or from the United States.
March 15: The CDC issues a recommendation for Americans to avoid gathering in groups of 50 or more. Holland America's Zaandam tries to cut its final sailing short and disembark passengers in Chile but is denied permission to dock. Peru, Argentina and other ports in South America also deny the ship entry.
March 17: The CDC issues a Level 3 travel notice advising travelers not to cruise outside of the U.S., due to the threat of the SARS-CoV-2 virus.
March 18: Norwegian Cruise Line announces pay cuts and four-day work weeks for corporate employees, effective March 30.
March 19: Passengers are allowed to disembark Ruby Princess in Sydney, despite more than 100 of them presenting with flu-like symptoms. The resulting virus spread -- nearly 900 cases and 28 deaths -- prompts an investigation by Australian authorities. The Canadian government issues a ship safety bulletin, canceling Canada's cruise season through July 1 for ships carrying 500 passengers or more. It also effectively ends Alaska cruises from the U.S., which require calls on Canadian ports in order to comply with the Passenger Vessel Services Act.
March 22: Several coronavirus cases appear on Holland America's Zaandam, one day after it was slated to end its original itinerary.
March 23: Royal Caribbean Group, which operates Royal Caribbean, Celebrity and other brands, announces it has borrowed $2.2 billion to improve liquidity in an effort to withstand the effects of the industry shutdown.
March 27: The Australian Department of Health and Governor-General ban cruise ships carrying more than 100 passengers from sailing in the area until June 17.
March 28: Ill passengers remain onboard Zaandam while healthy ones transfer to fleetmate Rotterdam. Both ships seek permission to transit the Panama Canal en route to Florida.
March 29: Panama officials grant permission for Zaandam and Rotterdam to transit the canal. Both ships must do so with their lights off to avoid attracting attention from residents, who are not pleased about the decision.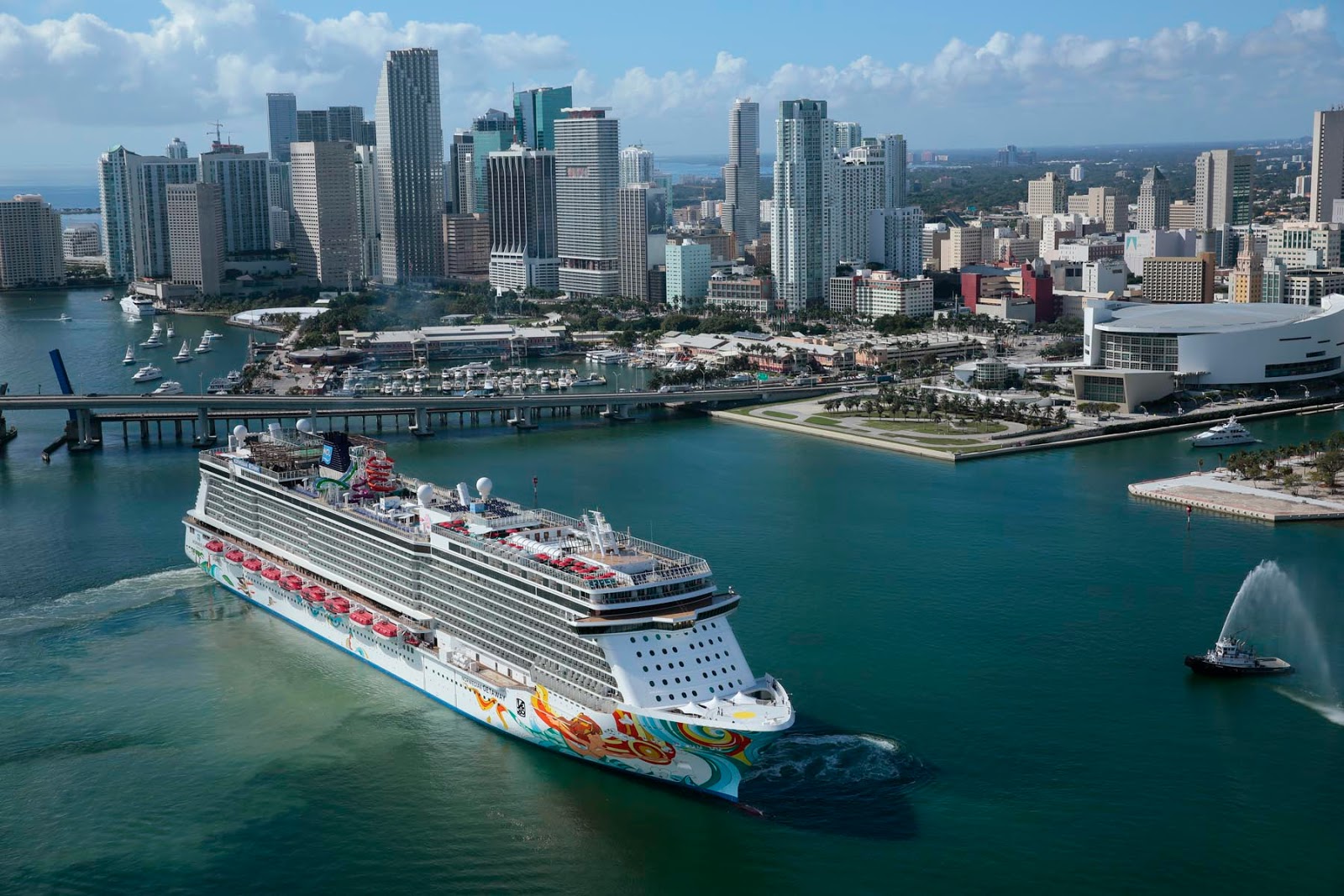 March 30: Norwegian Cruise Line's pay cuts and shortened work weeks take effect.
April 1: Royal Caribbean executives announce they will take pay cuts, with Richard Fain, chairman and CEO of the Royal Caribbean Group, taking no salary.
April 2: Zaandam and Rotterdam are granted permission to dock in Fort Lauderdale's Port Everglades, three weeks after Zaandam first attempted to end the voyage. Nearly 200 passengers and crew are sick, and four have died, but it's not immediately clear if COVID is the cause.
April 9: The CDC extends its no-sail order for 100 days following the entry of the order into the National Register and gives cruise lines seven days to submit a proposal for the resumption of sailings, which CLIA provides within that timeframe.
April 15: The CDC's extended no-sail order is entered into the national registry, making the order's end date July 24. Royal Caribbean lays off nearly 1,300 people -- 26% of its employees.
April 20: Carnival Corp. President and CEO Arnold Donald reveals that the company has secured an additional $6.4 billion in new debt and equity offerings to sustain its brands while operations are on hiatus.
April 21: Royal Caribbean files a patent for what it calls "E-MUSTER" technology.
May 1: Reps. Peter DeFazio (D-OR) and Sean Patrick Maloney (D-NY) initiate a request for records related to Carnival Corporation's handling of coronavirus outbreaks onboard its ships.
May 6: Norwegian Cruise Line Holdings says it has secured enough funding to stay afloat for at least a year, even with no ships sailing.
May 13: Royal Caribbean snags an additional $3.3 billion bond offering by using its fleet of 28 ships and intellectual property as collateral.
May 14: Carnival Corporation & plc lays off or furloughs more than 3,300 employees across its Carnival, Princess and Holland America brands.
May 15: MSC Cruises furloughs nearly 130 employees.
May 20: Australian officials extend the country's cruise ban through September 17.
May 29: Canadian Transport Minister Marc Garneau extends Canada's cruise ban through October 31, amending ship size from vessels carrying more than 500 passengers to those carrying more than 100.
June 19: CLIA member cruise lines agree to voluntarily suspend sailings through September 15.
June 20: SeaDream Yacht Club is the first luxury cruise line to restart voyages, offering sailings along the coast of Norway.
June 22: Spanish cruise line Pullmantur, a Royal Caribbean Group brand, files for reorganization due to insolvency.
June 23: Costa Victoria arrives in Piombino, Italy, to be scrapped and recycled after Carnival Corp. sells the vessel from its Costa Cruises fleet.
June 26: Hurtigruten becomes the first expedition cruise line to sail again, following the worldwide cruise shutdown. It begins offering a series of 14-day Norwegian coastal voyages from Hamburg, Germany, on ship Fridtjof Nansen, featuring no port calls.
July 6: Royal Caribbean Group and Norwegian Cruise Line Holdings join forces to create the Healthy Sail Panel, a group of scientists, medical experts, former government officials and cruise industry stakeholders who will work to develop open-source recommendations and protocols for the safe resumption of sailings.
July 7: The United States withdraws from the WHO.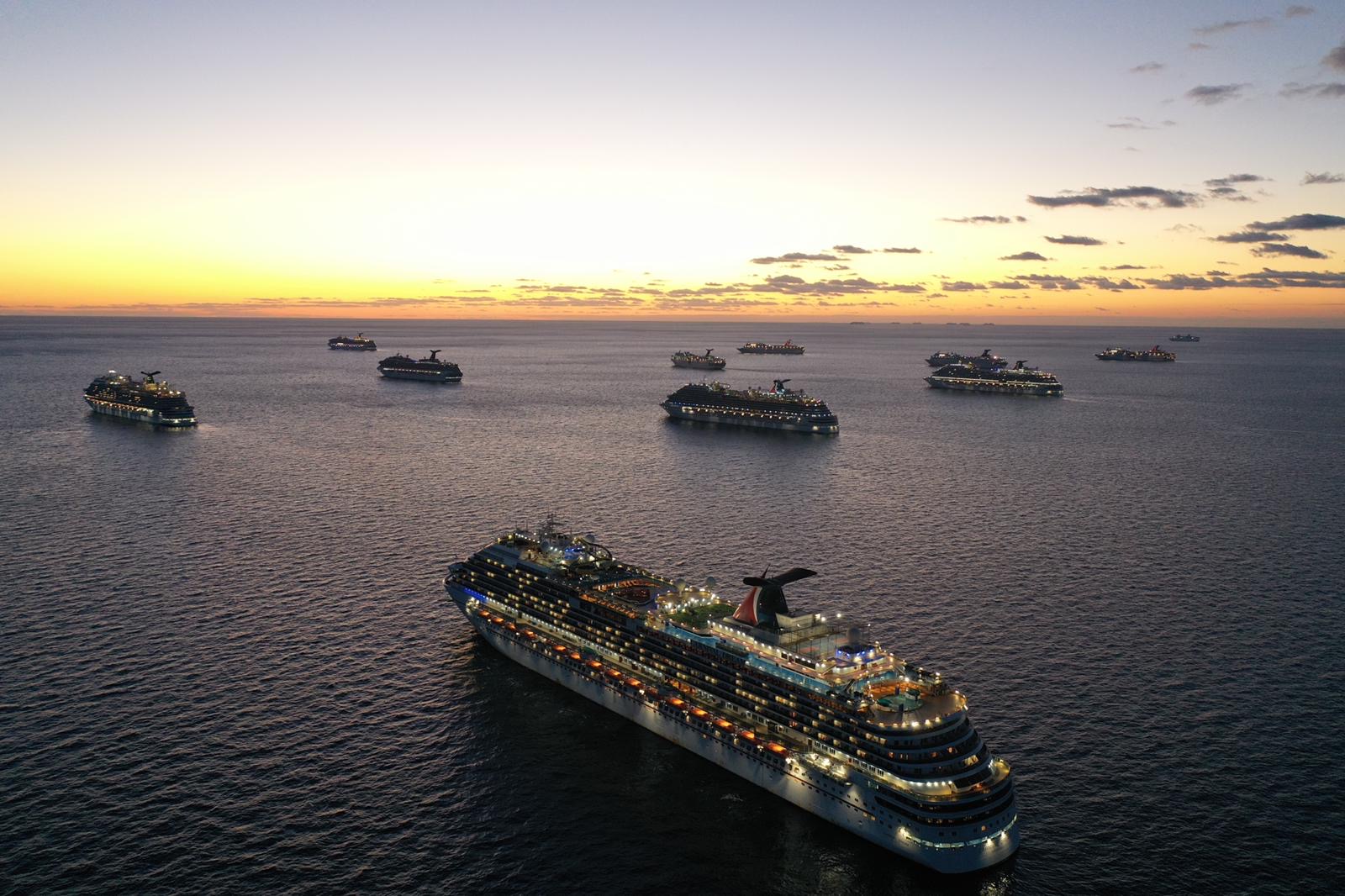 July 9: Carnival Corp.'s German cruise line, AIDA, plans to resume sailings in Europe on August 5.
July 10: Carnival Corp. says it will sell at least 13 vessels across its brands.
July 15: Royal Caribbean Group sells Pullmantur's Sovereign and Monarch ships, formerly Royal Caribbean's Sovereign of the Seas and Monarch of the Seas. Holland America sells four ships -- Amsterdam, Maasdam, Rotterdam and Veendam -- to new owners.
July 16: The CDC extends its no-sail order through September 30.
July 21: AmaWaterways is the first line to resume river cruises in Europe with its AmaKristina ship.
July 22: Ten crew members across two ships from Carnival Corp.'s German brand AIDA test positive for SARS-CoV-2 and are removed from the vessels as the line prepares to return to service in August.
July 23: Carnival Corp. confirms Carnival Fantasy and Carnival Inspiration will leave the fleet and head to a shipyard in Turkey, where they will be scrapped. Carnival Fascination and Carnival Imagination are put on permanent layup.
July 24: Royal Caribbean announces it will conduct muster drills via cell phone app and in-cabin TV presentations with the goal of avoiding large gatherings.
July 26: Ocean cruises resume in Asia with Dream Cruise Line sailing in Taiwan.
July 29: The CDC opens a two-month public comment period, during which it hopes to solicit feedback from experts and the general public on why cruising should (or should not) resume and what can be done to make it safter when it does.
July 31: Four crew members onboard Hurtigruten's Fridtjof Nansen test positive for COVID-19 and are taken to the hospital.
August 1: An additional 32 Fridtjof Nansen crew members test positive for the virus. UnCruise's Wilderness Adventurer sets sail for the first of five planned Alaska cruises -- the only Alaska sailings scheduled to take place in the Last Frontier in all of 2020.
August 3: CLIA member cruise lines voluntarily extend suspension of sailings through October 31. MSC Cruises rolls out protocols it plans to implement for its resumption of sailings in Europe, including mandatory mask wearing and ship-sponsored excursions for anyone wishing to leave the ship in port. AIDA cruise line pushes back its Europe restart date from August 5 to September 6.
August 4: A passenger on UnCruise's Wilderness Adventurer receives a positive coronavirus test result, necessitating the cancellation of the voyage, along with the subsequent ones that are scheduled.
August 12: The UnCruise passenger who tested positive on the August 1 Wilderness Adventurer sailing subsequently tests negative, sparking a discussion about what false positives could mean for the cruise industry.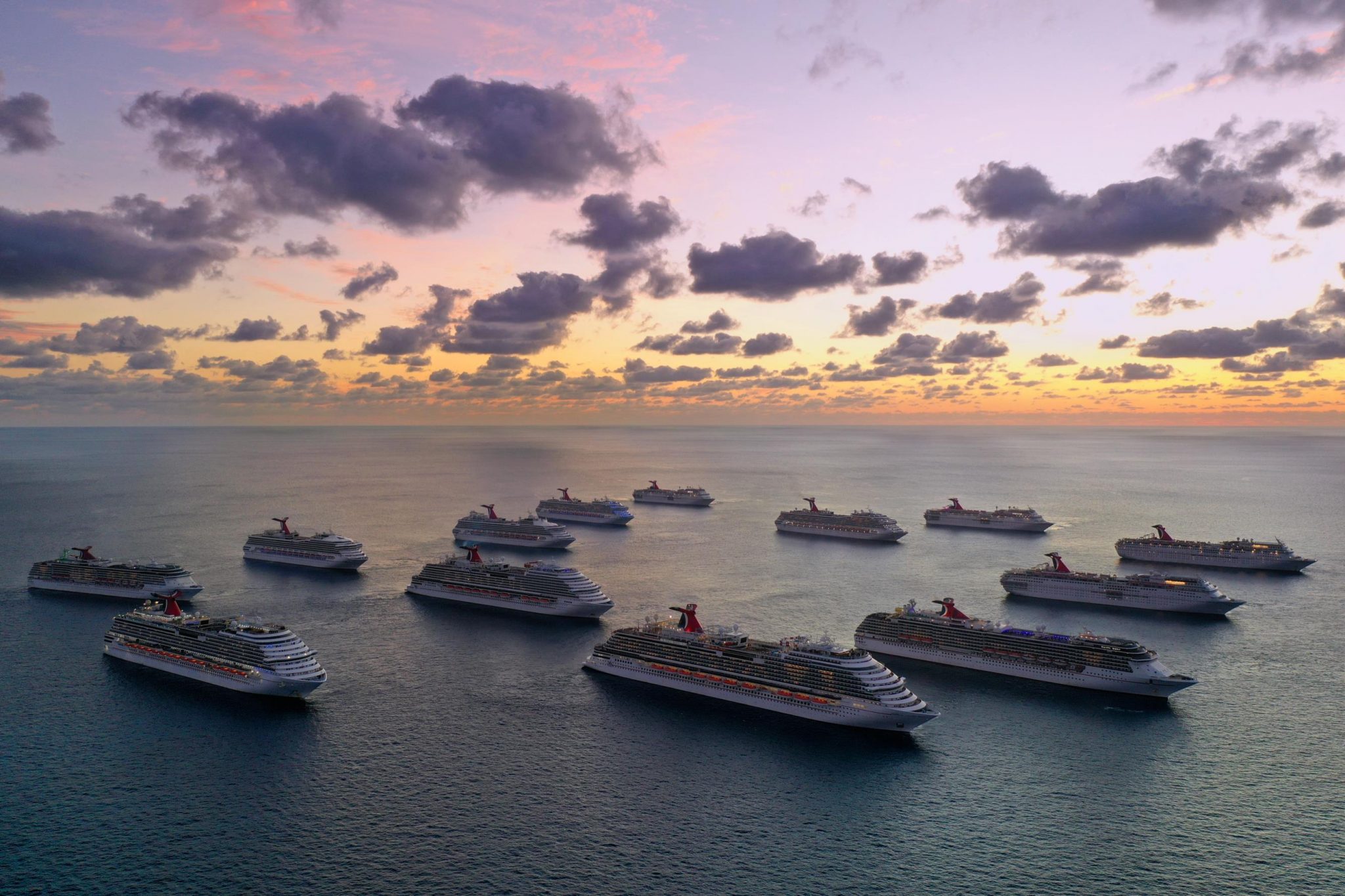 August 14: Australian government authorities release the results of their investigation of the Ruby Princess incident in Sydney. The accompanying report exonerates Princess Cruises of wrongdoing.
August 16: MSC Cruises resumes sailing in the Mediterranean with MSC Grandiosa, becoming the first major oceangoing cruise line to successfully return to operations there.
August 18: Several MSC Grandiosa passengers are booted from the ship's first sailing back after refusing to comply with required shore excursion protocols by splitting from their assigned group in port.
August 28: AIDA pushes back its Europe sailings a second time, from September 6 to November 1.
September 3: Miami-Dade County Commissioners pass a resolution to ask the CDC to speed up its evaluation of protocols needed to restart the cruise industry. Australian Health Minister Greg Hunt further extends Australia's no-sail order through December 17.
September 6: Costa resumes sailing in the Mediterranean with Costa Deliziosa.
September 10: Cruise line CEOs call for the industry to reopen during a meeting of the Miami-Dade County Commissioners' Tourism and the Ports Committee.
September 15: Carnival Corp. uses its Q3 earnings report to announce the sale of five more ships from its cruise lines -- for a total of 18 vessels -- but does not specify which ones.
September 16: Carnival Corp. announces that Carnival Fascination and Carnival Imagination will leave the fleet after Fascination is sold to the same Turkish scrapyard as Carnival Fantasy and Carnival Inspiration. Florida senators Rick Scott and Marco Rubio introduce the Set Sail Safely Act, which aims to create a Maritime Task Force and Private Sector Advisory Committee that would help the cruise industry to establish and implement health and safety protocols and return to sailing without CDC involvement.
September 21: The CDC's two-month public comment period ends, leaving the agency to sift through more than 12,000 responses, including a 69-page PDF with 74 specific recommendations from the Healthy Sail Panel partnership between the Royal Caribbean Group and Norwegian Cruise Line Holdings. Princess Cruises announces Sea Princess and Sun Princess will leave the fleet.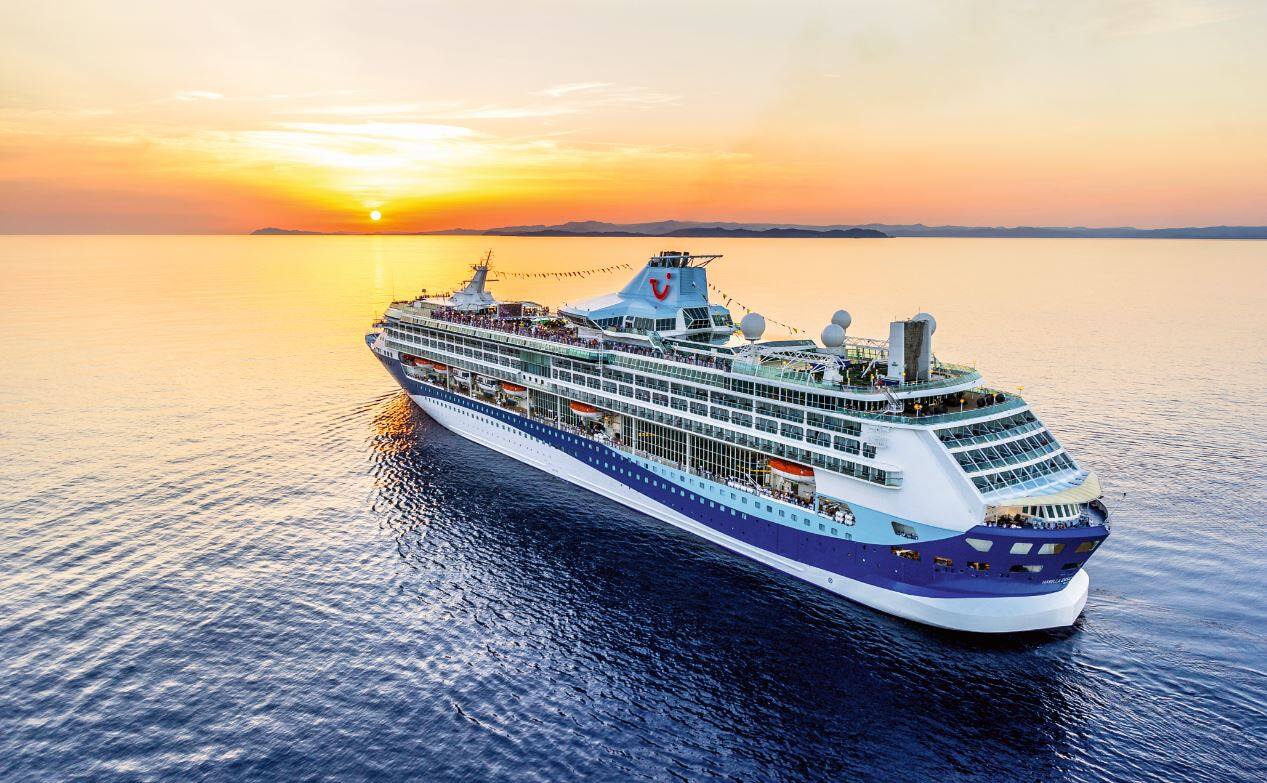 September 28: Twelve crew members on TUI Cruises' Mein Schiff 6 test positive for the virus during a Greek Isles sailing with 1,500 people onboard.
September 29: Each of the 12 TUI crew members subsequently returns three negative test results, leading the Greek government to issue a statement saying that the initial test results were false positives.
September 30: After reportedly clashing with White House officials, the CDC extends its no-sail order for a third time, setting it to expire on October 31. Insiders allege that the agency originally wanted to push the order into 2021.
October 1: Carnival Cruise Line cancels all sailings through December, with the exception of those departing from Miami and Port Canaveral.
October 2: A scheduled meeting between CLIA, cruise line executives and members of the White House's Coronavirus Task Force is postponed after President Donald Trump tests positive for SARS-CoV-2.
October 5: Norwegian Cruise Line cancels all cruises through November.
October 6: CLIA announces at Seatrade's 2020 virtual industry conference that its member lines will commit to 100% testing of all passengers and crew before embarkation on every sailing when voyages resume. Royal Caribbean Group cancels Royal Caribbean, Celebrity and Azamara sailings through November.
October 8: Royal Caribbean becomes the first mainstream cruise line to say it will resume voyages in Asia with plans to sail from Singapore in December.
October 9: CLIA's meeting with cruise line executives and the White House Coronavirus Task Force is rescheduled. No new details are released to the public. Seven passengers on Costa Diadema test positive for SARS-CoV-2 during the vessel's second sailing since its return to service in Europe.
October 12: Carnival Cruise Line cancels Port Canaveral and Miami sailings through November, leaving just a handful of voyages for the line that could happen before the end of the year.
October 13: Rep. Sean Patrick Maloney (D-NY), who chairs the House's Coast Guard and Maritime Transportation subcommittee, writes a letter to Robert Redfield, director of the U.S. Centers for Disease Control and Prevention, requesting information on whether the White House interfered with the CDC's extension of the no-sail order.
October 16: Bahamas Paradise Cruise Line hints that the CDC's no-sail order will be lifted shortly and says it will return to service December 18.
October 17: AIDA resumes sailing in Europe with one ship, AIDAblu.
October 19: Royal Caribbean Group submits a trademark application for a "Tracelet," a bracelet-style device that could be used to help with contact tracing.
October 21: Princess Cruises says it will transfer two ships, Golden Princess and Star Princess, to fellow Carnival Corp. brand P&O Cruises Australia.
October 27: Princess Cruises cancels all Australia sailings through May 2021.
October 29: Canada extends its cruise ship ban through February 2021.
October 30: The CDC says it will allow the expiry of its longstanding no-sail order for cruise ships in the U.S. on October 31, ending a hiatus that lasted 7.5 months. A 40-page CDC document outlines conditions that vessels must meet in order to resume operations in U.S. waters.
October 31: The CDC's no-sail order expires.
November 2: All major CLIA cruise lines -- including Royal Caribbean, Norwegian, Celebrity, Princess, Holland America, Carnival and MSC -- cancel sailings through December 31, 2020.
November 5: MSC suspends Mediterranean sailings on MSC Magnifica following an uptick in coronavirus cases in Europe. It will later also suspend sailings on MSC Grandiosa due to tightened restrictions from the Italian government; Costa Cruises follows MSC's lead.
November 7: SeaDream Yacht Club's Sea Dream 1 resumes sailing in the Caribbean with a voyage from Barbados; photos emerge of crew members not wearing masks onboard.
November 9: Cruise stock prices soar after favorable vaccine trial news.
November 10: SeaDream issues a letter to all passengers on Sea Dream 1, informing them that they must now wear masks in public areas.
November 11: Silversea Cruises says it won't restart sailings until April 2021. Reports surface of a covid-19 scare onboard Sea Dream 1. 
November 12: Testing in Barbados confirms six of Sea Dream 1's 53 passengers are ill with SARS-CoV-2.
December 1: Quantum of the Seas becomes the first Royal Caribbean ship to resume sailing, offering voyages from Singapore for residents of Singapore only.
December 2: Norwegian Cruise Line and Royal Caribbean International suspend sailings until the end of February, 2021. In the week following, other major lines -- including Carnival, Celebrity, Disney, Holland America, MSC and Princess -- follow suit, with some pushing voyages back through March. The United Kingdom approves a SARS-CoV-2 vaccine for emergency use.
December 8: The UK becomes the first western country to begin administering the vaccine to its residents. A week after Quantum of the Seas resumed voyages from Asia, a passenger complains of illness and receives a positive test result onboard. The ship turns around and heads back to Singapore a day early.
December 9: After two additional tests, both of which returned negative results, the Singapore government confirms the Quantum of the Seas passenger's original result was a false positive. The Canadian government approves a SARS-CoV-2 vaccine for emergency use.
December 11: The United States Food and Drug Administration approves a SARS-CoV-2 vaccine from one of four major pharmaceutical companies testing vaccines in the U.S.
December 14: The first covid vaccines are administered in both Canada and the United States.
December 16: Royal Caribbean unloads two more vessels, Empress of the Seas and Majesty of the Seas. They are sold to an undisclosed buyer in the Asia-Pacific region, according to the line.
December 31: One year passes since the first case of the SARS-CoV-2 virus was reported in China.
2021
January 12: Royal Caribbean announces it will circumvent the CDC's regulations by offering sailings from Barbados on Grandeur of the Seas. The line also pushes back the suspension of voyages through April 30, 2021. All other major lines follow suit throughout the remainder of January, effectively delaying the start of the 2021 Alaska cruise season.
January 19: Royal Caribbean Group sells its Azamara Cruises brand to private equity group Sycamore Partners for $201 million.
January 20: U.K.-based, 50-and-older line Saga Cruises becomes the first to mandate Covid-19 vaccines for passengers. All cruisers must have received all rounds of the vaccine at least 14 days prior to sailing.
January 21: Princess sells Pacific Princess, of "The Love Boat" fame, to an undisclosed buyer.
January 23: Norwegian Cruise Line and Regent Seven Seas Cruises say they will require all crew to receive Covid-19 vaccinations before allowing them to begin their contracts with the lines.
January 24: MSC Grandiosa again resumes sailings in Europe. MSC Magnifica is scheduled to resume voyages on February 14. Costa declares plans to resume sailings on Costa Smeralda on March 13, 2021, with plans for Costa Deliziosa, Costa Firenze and Costa Luminosa unknown.
January 25: Sycamore Partners, the new owner of Azamara Cruises, reveals it is the buyer of Pacific Princess, which will be added to the fleet as Azamara's fourth vessel.
January 27: Orlando Ashford, former head of Holland America Line, becomes executive chairman of Azamara Cruises.
February 4: Canada's minister of tourism bans all cruise ships carrying more than 100 people from entering Canadian waters until February 28, 2022. Unless the United States Government changes or temporarily waives requirements under the Passenger Vessel Services Act, the move by Canada will cancel the entire 2021 Alaska cruise season for all but the smallest U.S.-registered vessels.
February 5: Carnival Cruise Line posts new sailing protocols for passengers on its website.
February 6: Just one day later, amid backlash, Carnival removes new passenger protocols from its website.
February 11: A letter to Royal Caribbean crew members indicates that the line will require vaccinations.
February 16: Norwegian Cruise Line cancels all sailings through May 31, 2021; Disney and Carnival soon follow.
February 24: Princess Cruises and Holland America Line cancel all sailings that begin and/or end in Canadian ports. Seabourn scraps the entirety of its Alaska and Canada & New England voyages.
February 26: Royal Caribbean shares the results of a July 2020 study that claims Covid-19 transmission through cruise ship air vents is "undetectable."
March 1: Royal Caribbean announces its newest ship, Odyssey of the Seas, will homeport in Haifa, Israel, and offer four- to seven-night cruises to vaccinated Israeli passengers. In similar news, MSC decides it will redeploy MSC Seaside, a ship specifically designed for North American passengers, to Europe for a series of seven-night Mediterranean voyages around Italy.